Country: United States | Born: 1984
Lisa Elmaleh is a landscape photographer who uses an 8 x 10" camera and the collodion on glass process. This process from the mid 1800's requires an on-site darkroom, which is built into the back of her truck. She attended the School of Visual Arts in New York, and became inspired by the historical landscape photographers of the American West such as Carleton Watkins and William Henry Jackson. By documenting the Everglades in Florida, an ecosystem that has lost most of the land to urban and agricultural use, Elmaleh hopes to preserve an essence of the Everglades. The freshwater flowing into the national park is engineered, making it an ecosystem on life support, "alive but diminished". The following images come from the series Everglades, Lonesome Valley, and American Folk.
Website: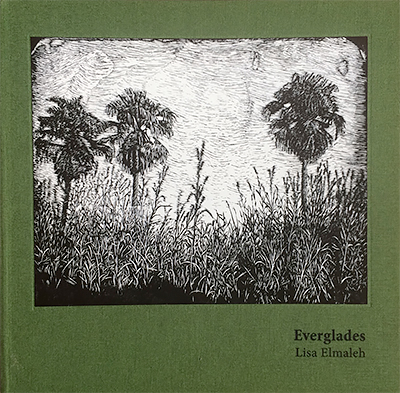 Author: Lisa Elmaleh
Publisher: Zatara Press
Year: 2016
Since 2008, I have been working on a series of photographs in the Everglades. As a native of South Florida, the Everglades is an ecosystem that has shaped my own history. The Everglades is a series of ecosystems that thrive on freshwater flowing south from Lake Okeechobee. Agriculture, urban development, and a complex series of canals have redirected and polluted the fresh water flowing into the Everglades.