American Photographer | Born: 1944
For more than 40 years, Robert Bergman has traveled the streets and back alleys of the United States, photographing the people and scenes he encounters. Beginning in the 1960s, he, like so many other so-called street photographers of that generation, used a 35mm camera to make black-and-white photographs. In the 1980s Bergman began to work in color. Using no special lighting or equipment, he made a series of monumental portraits of the people he met.
Gallery:
Exhibition: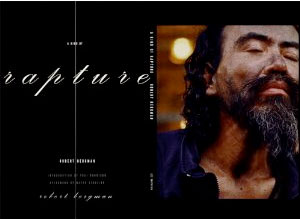 Author: Robert Bergman
Publisher: Pantheon
Year: 1998 - Pages: 120
"Occasionally there arises an event or a moment that one knows immediately will forever mark a place in the history of artistic endeavor. Robert Bergman's portraits represent such a moment. In all its burnished majesty his gallery refuses us unearned solace ad one by one by one each photograph unveils us, asserting a beauty, a kind of rapture, that is as close as can be to a master template of the singularity, the community, the unextinguishable sacredness of the human race." —Toni Morrison, in her introduction to A Kind of Rapture

A Kind of Rapture brings together a selection of 51 color photos from Robert Bergman's two-year travels by car through the Rust Belt (Chicago, Detroit, Cleveland, Pittsburgh, Gary) and the East Coast, taking color pictures of everyday people who moved him profoundly. In fall 2009 and spring 2010, Robert Bergman had his first two solo exhibitions at the National Gallery of Art, Washington, D.C. and PS1 MOMA.