Aleksander Rodchenko
was a Russian and Soviet artist, sculptor, photographer, and graphic designer who emerged following the Russian Revolution. He was one of the founders of
Russian Constructivist
and a
Productivist artist
, married to artist
Varvara Stepanova
. He began his career as a painter and graphic designer before moving on to photomontage and photography. His photography was socially involved, formally creative, and anti-painting. Concerned about the necessity for analytical-documentary picture series,
Aleksander Rodchenko
frequently shot his subjects from unusual angles—usually high above or low below—in order to shock the viewer and delay recognition.
"One has to shoot several distinct photos of a subject, from diverse points of view and in varied settings, as though one viewed it in the round rather than looking through the same key-hole over and over,"
he wrote.
Only the camera seems to be really capable of describing modern life.
-- Aleksander Rodchenko
Aleksander Mikhailovich Rodchenko was born in St. Petersburg to a working-class family that relocated to Kazan when his father died in 1909. He became an artist without any prior exposure to the art world, relying mostly on art periodicals for inspiration.
Aleksander Rodchenko
began studies at the Kazan Art School in 1910, under
Nicolai Fechin
and
Georgii Medvedev
, when he met
Varvara Stepanova
, whom he eventually married.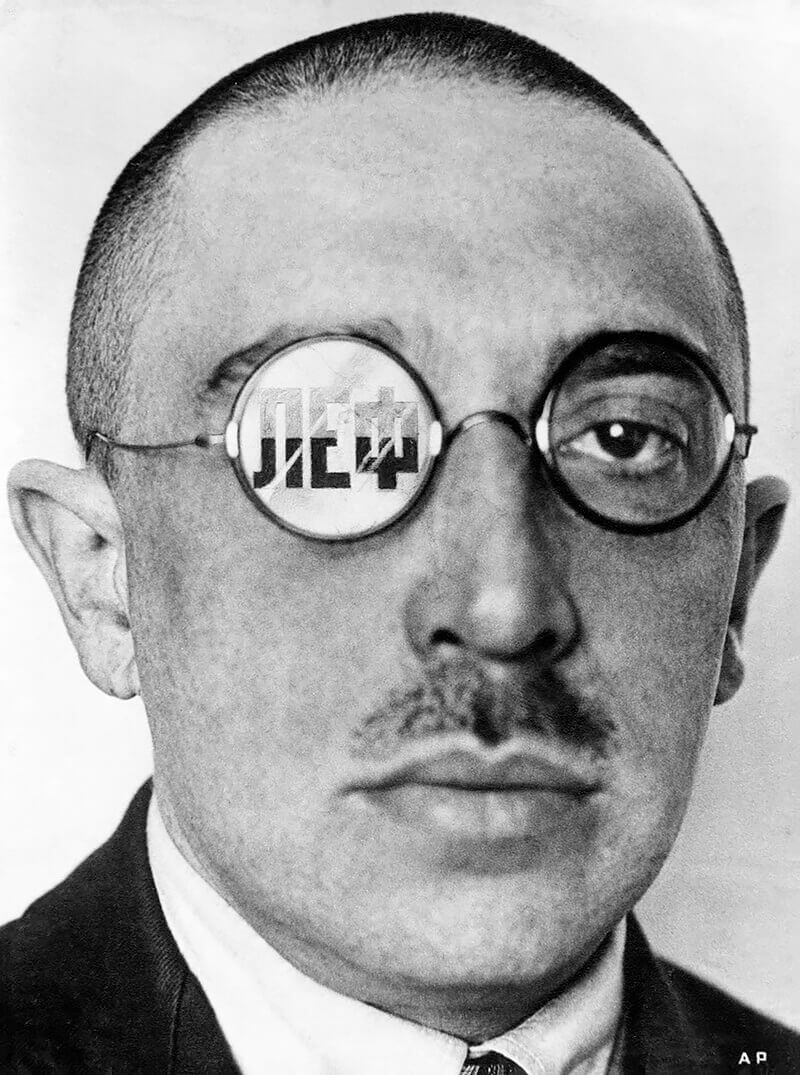 Following 1914, he continued his artistic education at the Stroganov Institute in Moscow, where he created his first abstract drawings in 1915, influenced by
Kazimir Malevich
's Suprematism. The following year, he took part in
The Store
, an exhibition organized by another formative influence,
Vladimir Tatlin.
Rodchenko's work was influenced heavily by Cubism and Futurism, as well as Malevich's Suprematist compositions, which featured geometric forms deployed against a white background.
Aleksander Rodchenko
was Tatlin's student and assistant, and the interest in figuration that characterized Rodchenko's early work faded as he experimented with design elements. He created his paintings with a compass and ruler, with the goal of eliminating expressive brushwork.
Rodchenko worked for Narkompros and was one of the
RABIS
organizers. RABIS was founded between 1919 and 1920. In 1920, the Bolshevik government appointed Rodchenko as Director of the Museum Bureau and Purchasing Fund, with responsibility for the reorganization of art schools and museums. He became the secretary of the Moscow Artists' Union, established the Fine Arts Division of the People's Commissariat for Education, and assisted in the establishment of the Institute for Artistic Culture. From 1920 to 1930, he was a teacher at the Higher Technical-Artistic Studios, a Bauhaus organization with a
"checkered career."
It ceased operations in 1930.
In 1921,
Aleksander Rodchenko
joined the Productivist group, along with Stepanova and
Aleksei Gan
, to advocate for the incorporation of art into everyday life. He abandoned painting to focus on graphic design for posters, books, and films. He was profoundly influenced by the ideas and practice of filmmaker
Dziga Vertov
, with whom he collaborated extensively in 1922. Impressed by the German Dadaists' photomontage, Rodchenko began his own experiments in the medium, first using found images in 1923, and then shooting his own photographs from 1924 on. In 1923, his first published photomontage illustrated Mayakovsky's poem
About This
. Rodchenko created his most famous poster in 1924, an advertisement for the Lengiz Publishing House titled
Books
, which features a young woman with a cupped hand shouting "Books in all branches of knowledge," printed in modernist typography.
Photography has all the rights, and all the merits, necessary for us to turn towards it as the art of our time.
-- Aleksander Rodchenko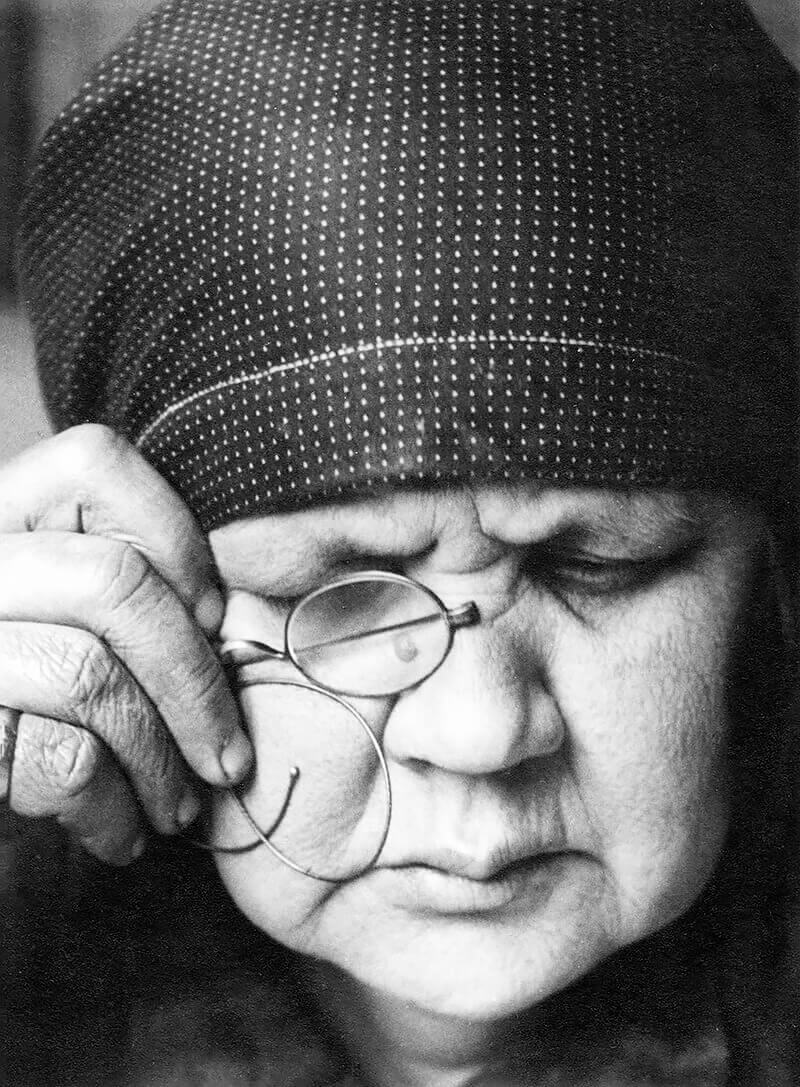 From 1923 to 1928, Rodchenko worked closely with Mayakovsky (of whom he took several portraits) on the design and layout of
LEF
and
Novy LEF
, Constructivist artists' publications. Many of his photographs were published in or used as covers for these and other publications. His images were concerned with the placement and movement of objects in space, as well as the elimination of unnecessary detail. During this time, he and Stepanova painted the well-known panels of Moscow's Mosselprom building. Varvara Rodchenko, their daughter, was born in 1925.
Rodchenko's work was very abstract throughout the 1920s. He joined the
October Group
of artists in 1928, but was expelled three years later after being accused of
"formalism,"
an accusation first leveled in the pages of
Sovetskoe Foto
in 1928. In the 1930s, as the Party's guidelines governing artistic practice shifted in favor of Socialist realism, he focused on sports photography and images of parades and other choreographed movements. In the late 1930s,
Aleksander Rodchenko
returned to painting, stopped photographing in 1942, and produced abstract expressionist works in the 1940s. Throughout these years, he continued to organize photography exhibitions for the government. In 1956, he died in Moscow.