Chinese Photographer | Born: 1949
Wang Wusheng was born in the city of Wuhu in China's Anhui Province and graduated from Anhui University's School of Physics. Beginning in 1973, Wusheng worked as a photographer for a news magazine in Anhui Province. He studied at the Art Institute of Nihon University in Japan beginning in 1983 and studied for three years at the Tokyo Arts University. Wusheng currently works as a fine art photographer in Tokyo.

For more than three decades, Wang Wusheng has been captivated by the beauty of Mount Huangshan, also called Yellow Mountain. Located in the southern part of the Anhui province in northern China, Mount Huangshan has often been described as the world's most beautiful and enchanting mountain. Over many centuries, this mountain, with its seventy-two peaks, has been the subject of Chinese landscape painters, whose singular works are so haunting make it appear impossible for these mountains to exist in nature. Inspired by the legacy of these paintings, Wusheng has sought to portray Mount Huangshan in his own way, expressing his "inner worlds" through this scenic wonder.

Wusheng captures mist-shrouded granite peaks emerging from an ever-changing veil of clouds, sculptural craggy rocks on lofty cliffs and weathered, oddly shaped pine trees. He records the appearance of Mount Huangshan in all seasons and at various times of day. As one critic says, "[Wusheng's] pictures are gorgeous, but their beauty does not come directly from the natural scenery. Rather, the mountain's natural wonders have been transformed into artistic spectacles through the artist's commitment to the medium of black-and-white photography, his insistent pursuit of dynamic movement and metamorphic images, and his deep emotional engagement with his subject. His mountain peaks are often densely dark-a kind of velvet darkness that seems full of color."
Source Robert Klein Gallery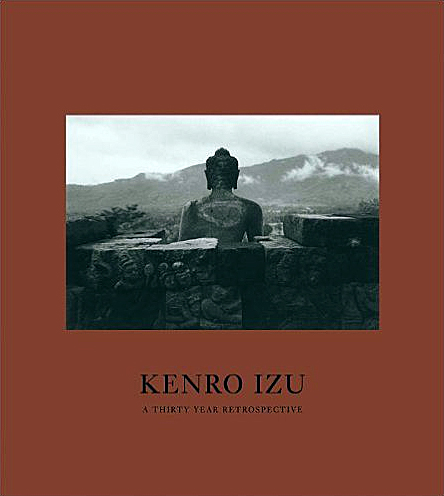 Author: Kenro Izu
Publisher: Nazraeli Press
Year: 2010 - Pages: 140
Born in Osaka, Japan in 1949, Kenro Izu moved to New York City in the early 1970s, where he quickly established himself as a master of still life photography. A chance viewing of the mammoth plate photographs by the Victorian photographer Francis Frith led Izu to travel to Egypt in 1979, to photograph the pyramids and other sacred monuments. Thus began the artist s renowned series 'Sacred Places,' which includes work from holy sites in Syria, Jordan, England, Scotland, Mexico, Easter Island and, more recently, Buddhist and Hindu sites in India, Cambodia, Burma, Vietnam, Indonesia, and China. Using a custom-made, 300-pound camera, Izu creates negatives that are 14 inches high by 20 inches wide. The resulting platinum palladium prints are widely recognized as being among the most beautiful prints in the history of the medium. To celebrate the thirtieth year of the ongoing 'Sacred Places' series, we are proud to present Kenro Izu's Thirty Year Retrospective, a stunning collection of the artist s most powerful work to date. This gorgeous new monograph comprises some 100 plates, beautifully printed in duotone on matt art paper and bound in Japanese cloth.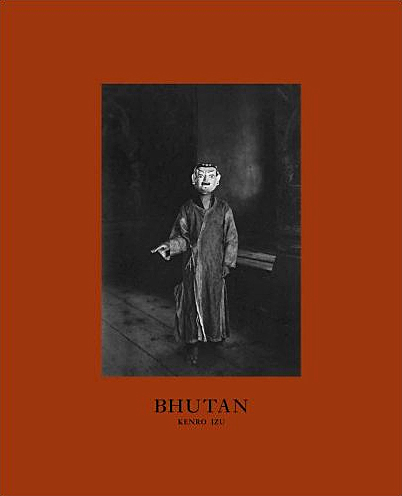 Author: Kenro Izu
Publisher: Nazraeli Press
Year: 2008 - Pages: 96
Kenro Izu has spent much of his career traveling the world, seeking the sacred and spiritual in landscapes and the people who inhabit them, and attempting to capture the moments in which he senses these qualities are revealed. The photographs in Bhutan: The Sacred Within reflect Izu's exploration of a country that he visited repeatedly over a period of six years (2002-2007) and in which he found a wealth of spiritual value. The people of Bhutan are heirs to an unbroken tradition of Buddhist government and religion. The kingdom is known for its measurement of national success, not in terms of the Gross National Product but rather in the Gross National Happiness of its people, a concept based on the Buddhist idea that happiness is an individual and inner pursuit. The Bhutanese government sees it as its responsibility to create the right environment for its citizens to seek happiness. Combining an artist's vision with exquisite sensitivity to the historical craft of photography, Izu creates work that brings us closer to a country on the brink of modernity that seeks to maintain its traditions.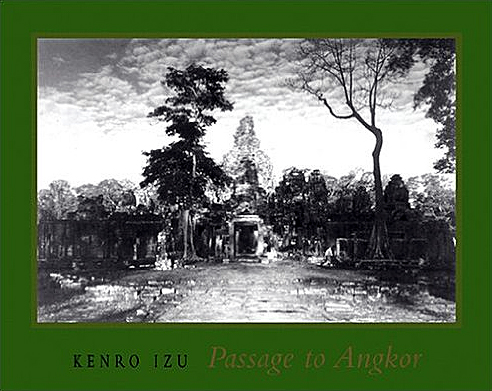 Author: Kenro Izu
Publisher: Friends Without a Border
Year: 2006 - Pages: 116
Timeless, limitless 14 x 20 inch images of one of the world's most mystical places, accompanied by the poetry of Helen Ibbitson Jessup. Like the makers of the sacred image of Buddha, who utter three prayers for each stroke of the carving tool, Kenro Izu considers the act of picturemaking a type of divine practice, capturing essence and light. After making numerous trips to Angkor Wat, Izu, who was deeply moved by his encounters with the Cambodian children, decided to give something back to the country by creating a notforprofit organization, Friends Without A Border, dedicated to building and operating Angkor Hospital for Children. All proceeds from this book go to the hospital.