From May 15, 2021 to June 20, 2021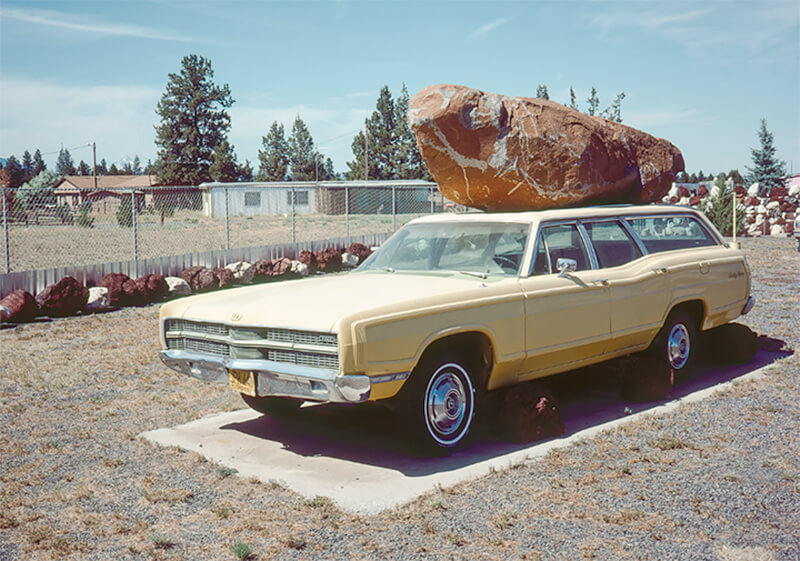 San Carlos and 9th
Carmel, CA 93921
Please join us for this special memorial exhibition for acclaimed photographer, Ingeborg Gerdes (1938-2020). This retrospective exhibition, Out West, will include images from several of Gerdes' series spanning a 50-year period including photographs from San Francisco in the 70s, Out West Across the Basin, Out West in Color, Eastern Washington, The Mission District, and Autobiography. This exhibition will travel to Blue Sky Gallery in Portland and is one of several shows to honor this great artist's legacy on the anniversary of her passing.

Born and raised in Germany, Ingeborg Gerdes came to the United States in the mid-1960's. She was living in Philadelphia when she saw a catalog from the San Francisco Art Institute, offering photography classes. She moved to the city and in 1970 received her graduate degree in photography from the San Francisco Art Institute, starting her new life as a photographer. From the beginning, her approach to photographing corresponded to her long-standing passion for traveling. She went back to Europe frequently as well as journeyed through countries in Asia and to Mexico. In 1982, on a road trip to Nevada she discovered the high desert and began to photograph in rural regions of the Western states. This work became a long-term project. She also continued to make work in the Bay Area where she lives while regularly returning to Germany, where she photographed in her home town and in Berlin. Ingeborg has exhibited her prints in numerous one-person and group exhibitions in galleries and institutions nationally and abroad. She has been awarded four National Endowment for the Arts fellowships and taught photography at the University of California, Santa Cruz. Her photographs are in the collection of the Smithsonian American Art Museum, San Francisco Museum of Modern Art, the Portland Art Museum, the Stanford Museum of Art and the Berkeley Art Museum, amongst others.

Ingeborg Gerdes passed away peacefully at her home in Emeryville, CA on June 20th, 2020. She will be remembered as a remarkably talented photographer, influential educator, and as a dear sister, aunt, colleague, and friend.