From January 20, 2020 to March 28, 2020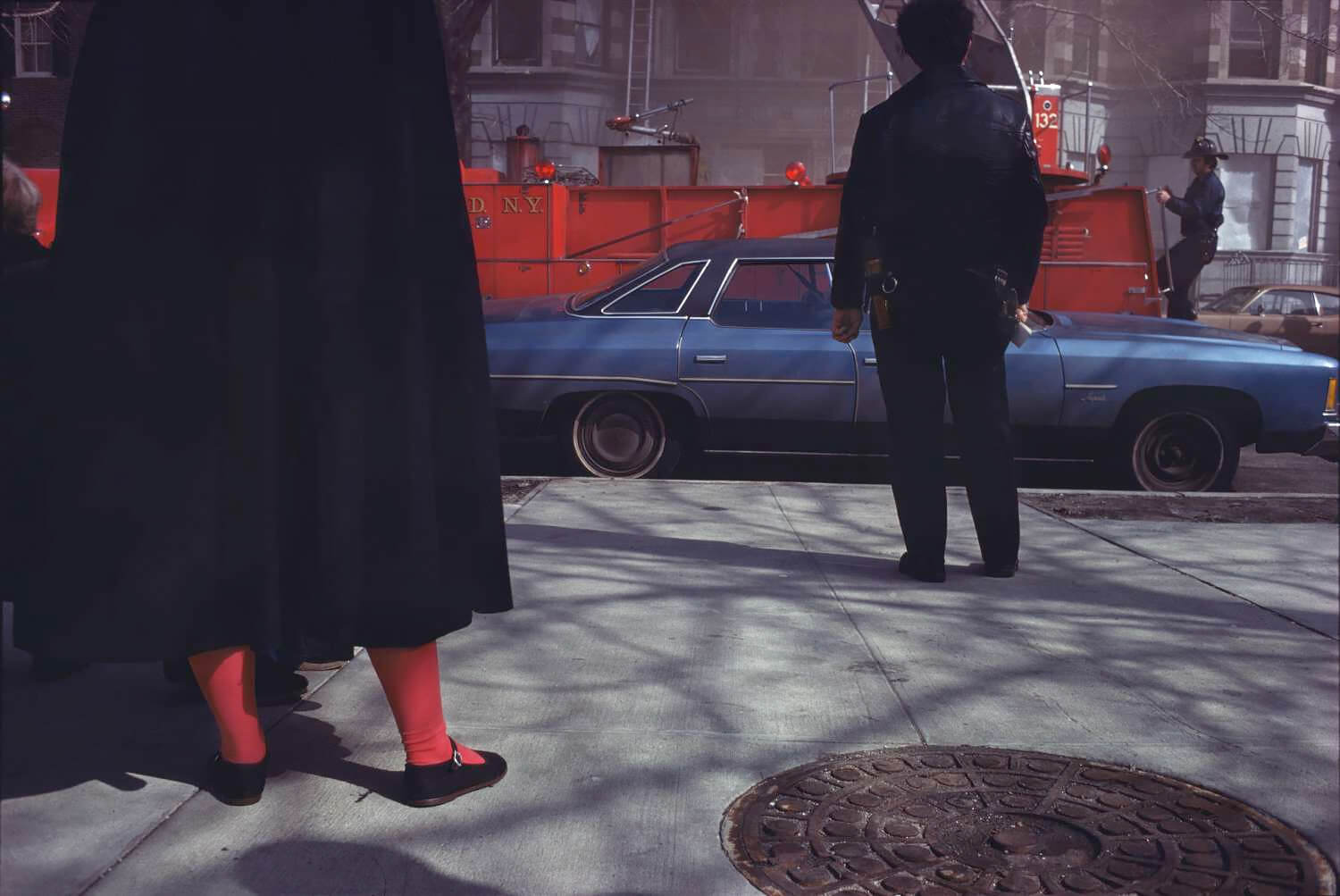 463 Bush Street
San Francisco, CA 94108
The Gallery at Leica Store San Francisco, in collaboration with Contact Press Images, is excited to announce the upcoming photography exhibit, and the world premiere of Red Eye - Seventies New York, in conjunction with the release of the book of the same name and showcasing the photographs of Frank Fournier. Frank's photographs document New York City in exquisite colors during the late 1970s and 1980s.

As a young medical student, Frank Fournier set his studies aside and traveled from France to New York City in 1975 with the intention of pursuing photojournalism and covering current events that interested him. Upon arriving in NYC, he spent his first several years assisting photographers and picking up odd jobs to be a part of the working environment with hopes of landing more photographic opportunities. Although he appreciated Paris, he felt there were more professional opportunities in NYC where he fell under the spell of Time and Life Magazines. He joined the staff of Contact Press Images in 1977 and became a member photographer in 1982.

The photographs that comprise Red Eye - Seventies New York were made after Frank Fournier's arrival into the united states during a time when New York City was on the verge of bankruptcy and going through a major transition due to many years of fiscal mismanagement, deteriorating infrastructure, the NYPD police strike and the famous blackout of 1977. All, while the city threw a big celebration for the Bicentennial of the United States and the Yankees winning the World Series. Fournier, unaware of the news concerning the city's downswing, photographed with great intent the light of NY, intense and brutal at times; other times soft and sweet, leaving a mark in his archive between his photojournalist assignments.

Utilizing Kodachrome film, he set out to document all that he could see, noticing a propensity of the color red in his work to reflect the city in its throws, the people, and the overall unspoken turmoil that was unknowingly being experienced by all. As a friend of Fournier's from back in his medical studies days once told him; "You still carry something around your neck, you only switched from a stethoscope to a camera, yet you are approaching people with the same concern."