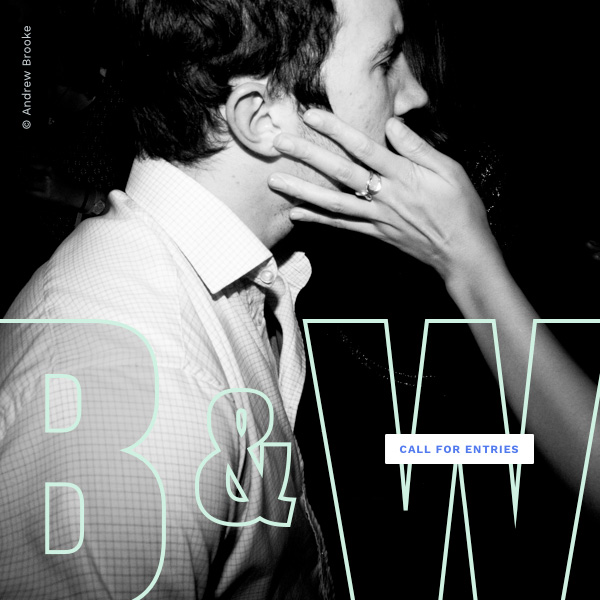 Entry Fees:
Free single, $50/5 images
We're excited to welcome back one of our most popular awards for a second year - the LensCulture Black & White Photography Awards!

Once again, we're on the hunt for compelling work that plays with the dynamic relationship between light and dark across all genres of photography. With the sharp eyes of our international jury, including Lesley A. Martin (Aperture), Jessica Dimson (New York Times), Louise Clements (FORMAT Festival) and Barbara Tannenbaum (The Cleveland Museum of Art), our aim is to uncover photographers making remarkable monochrome work, and we're thrilled to announce that the winners will be exhibited in New York City in April 2020, at the same time as Paris Photo New York, a brand new art fair dedicated to photography!

Award benefits also include cash prizes, publication in The Best of LensCulture - Volume 4, projection at international photo festivals, industry and online exposure, and more. Get your submissions in early and take advantage of our free entry for single image submission (limited time offer) and don't forget, series or 5+ images entries into this award will qualify for a free written submission review of your work.

As always, this award is open to photographers of all ages, working in any location, in any genre of photography. So long as it's black and white, that's okay with us! Good luck with your submissions, we can't wait to see your work!

All winning photographers for this award will be exhibited in April next year at Caelum Gallery in Chelsea, New York City's vibrant art and gallery district. The exhibition will be our first of 2020 and we're thrilled to present the work of LensCulture photographers alongside another first, the inaugural Paris Photo New York! This brand new fair dedicated to photography will bring many international experts and professionals to the city, presenting a unique opportunity for your work to be seen by influential people in the industry. Exhibiting artists, media, photo editors and industry insiders will be invited to join us at an opening reception for a night of art appreciation and networking.