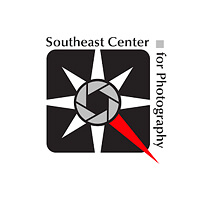 For the SE Center's first Portfolio Call the jurors are looking for innovative bodies of work with themes or topics carried throughout. The portfolio should be a fully resolved, consistent body of work with each of the image being individually strong. The technical and presentation choices should be appropriate for the work and should take an innovative or unique approach to the subject matter.

A respected curator, Dennis Kiel comes to Lamar University from Charlotte, N.C., where he served as interim executive director and chief curator at The Light Factory Contemporary Museum of Photography and Film. Before joining The Light Factory, Kiel was the associate curator of prints, drawings and photographs at the Cincinnati Art Museum for 24 years..

Michael Pannier is the Executive Director of the SE Center for Photography, an award winning professional fine art and commercial photographer now located in Greenville, SC. Previously based in Maryland, Michael has spent 30 years in photography, 20 years in the gallery and art world..

10 Portfolios will be Selected to will hang (a minimum of 6 images each with the opportunity to present additional unframed pieces) in the SE Center's main gallery space for approximately one month and one artist will be invited for a solo show at the SE Center during August/September 2024.