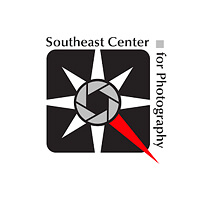 Theme:
The Abandoned Landscape
The Abandoned Landscape. Rural or urban, desert or jungle, ancient to recent. The SE Center is looking for photographers who appreciate the ravages of time and create compelling images reflecting those effects around us. Color or BW, analog, digital or antique processes, photographers of all skill levels and locations are welcome..

Our juror for The Abandoned Landscape is Constance Lewis. Constance Lewis Constance Lewis holds a Fine Art degree in Photography from the San Francisco Art Institute. She founded Opal Gallery, an Atlanta-based artist collective that exhibited the work of an international array of artists.  She has studied photography conversation in Paris, France and her independent curatorial work includes exhibitions in Paris, San Francisco, New York, Atlanta, New Orleans, and Mississippi. 

Constance's passion is to highlight marginalized artists and she has a deep interest in promoting photography within a broader context. She currently resides in New Orleans and Houston, where she has been lecturer and educator, and where she launched Opal Art Management, offering advising and curatorial services to artists, collectors, and institutions. 

35-40 Selected images will hang in the SE Center's main gallery space for approximately one month with the opportunity to be invited for a solo show at a later date. In addition, selected images are featured in the SE Center social media accounts (FB, IG, Twitter) and an archived, online slide show. A video walkthrough of each exhibition is also featured and archived.