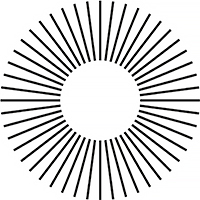 We are happy to announce the eighth edition of the annual PORTRAITS - Hellerau Photography Awards with its new theme, "SURFACE". You may apply with a series of up to 20 images again, but we also re-introduce the application with single images. Our traditional venue of previous years, the exhibition halls of Dresden's Museum of Science and Technology which also hosts the vast collection of the city's former Museum of Photography, will be revived to host our finalist exhibition. Numerous solo exhibitions, including a large solo show by the current artist in residence, Svante Gullichsen (Finland), and a number of public events complete the competition program. The winners will be announced at the vernissage in March, 2023 (1st prize: 5,000 EUR, 2nd prize: 2,000 EUR, 3rd prize: 1,000 EUR, residency prize: a scholarship at HELLERAU - European Center for the Arts).

Along the annual exhibition, a catalog with the works of all finalists will be published.

Please note: Your project can either be a coherent photographic series of up to 20 images OR a single image. If you want to apply with more than one single image, please create individual projects for each one.