From November 15, 2021 to December 15, 2021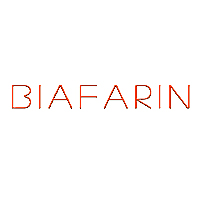 Biafarin Awards is an annual international art competition with multiple prizes, open to visual artists working in any medium worldwide.

In the last season of 2021, Biafarin, the Canadian artist development company that has collaborated and sponsored over 100 art events, intends to reward international visual artists' efforts for all their hard work to elevate awareness and justice and keep hope, peace, and happiness alive via their art in this challenging time.

With more than USD 10,000 in valuable prizes, Biafarin Awards provides an exceptional opportunity to art talents, emerging or experienced, to get noticed by art experts, collectors, and art enthusiasts worldwide.

We invite you to submit up to 5 artworks to gain global exposure and win prizes for this unique art opportunity.