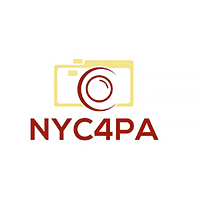 Entry Fees:
$35 / 3 images
Architecture is defined as the art or science of building, often with a focus on habitable structures. Great architects like Gehry, Wright, and Gaudi come to mind as well as famous buildings like the Sydney Opera House and the Disney Music Hall in LA. But architecture can be much broader that habitable buildings. Consider the Eiffel Tower, the pyramids in Egypt and interiors like the main hall at New York's Grand Central Station. Gardens can have a fundamental architecture as can other carefully planned spaces, and skylines may represent a collection of similar or different types of architecture.
Send us your vision of architecture with images that represent any of the facets mentioned above or another interpretation you envision. Whole structures and architectural detail are all welcome.
As with all calls, all 2D photographic art is accepted.
Juror: LAURA ANN NOBLE
Grand Prize: One photographer will receive $1,000. The image will be featured on the home page of the NYC4PA website.
First Prize:3 photographers will each receive $400.
Second Prize:3 photographers will each receive $325.
Third Prize:3 photographers will each receive $250.