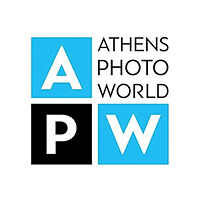 Athens Photo World (APW), upon the expressed wish of Yannis Behrakis and with the lead support of the Stavros Niarchos Foundation (SNF), aims at supporting and highlighting the work and vision of Greek and international photojournalists.

For the second consecutive year, the 15,000€ "Yannis Behrakis" International Photojournalism Award will be awarded to a full-length photojournalism or documentary work.

The winning project will be presented at next year's APW festival with an individual exhibition of the photographer.

A new selection committee is appointed every year, under the permanent chairmanship of Elisavet Saridou Behrakis. For 2020, the members of the committee are Alice Gabriner, Ahmad Masood (Reuters) and Enric Marti (AP).

Interested parties are requested to submit a portfolio of twenty four (24) photographs, along with an explanatory text and a brief resume.