From May 15, 2021 to July 31, 2021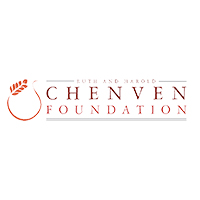 Eligibility:
U.S. artists
The Ruth and Harold Chenven Foundation gives annual awards of $1500 to individual artists living and working in the United States, and who are engaged in or planning a new fine craft or visual art project. The Foundation does not accept film, video, performance art, or music submissions.

An independent jury of artists and art professionals will judge the submissions and make its recommendations to the Foundation Board of Directors for final approval. Previous winners of a Foundation grant are not eligible for a second award.

Application materials from the winning submissions will be retained by the Foundation and may be used by the Foundation for publicity purposes.

Announcement of Awards
Grantees will be listed on this website and their names will be publicized on our Facebook page. Due to the large volume of applications, only the award recipients will receive individual notification. The Foundation regrets that it is unable to return application materials.