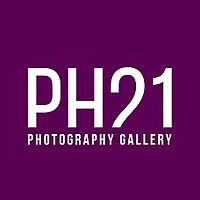 Eligibility:
All photographers 18 years or older worldwide may enter the competition by submitting their own, original work.
Harmony is an elusive, perhaps even ineffable aspect of photographic images. So is disharmony, its possibly disturbing, but often stimulating opposite. Although many photographers share the view that the communicative impact of images is enhanced by their harmony, there are countless individual artistic interpretations of what makes an image harmonious or disharmonious. Some consider harmony primarily as a visual compositional feature of photographs, also allowing for the unusual, for the unexpected, or even for the disturbing when it comes to compositional harmony or disharmony. For many others, harmony is also a thematic concept, and they find harmonious elements in the communicative content of the image, arising from the various interactions depicted in the photograph. The intentional lack of harmony may also lead to most creative photographic compositions. All photographic genres use the elements of composition to create the sense of harmony or its opposite.

PH21 Gallery invites photographers to submit their work for the group exhibition themed Dis/harmony. We are looking for submissions from all photographers who think that harmony or disharmony is a constitutive element in their work, and who would like to share their work with a wider international audience through the exposure of PH21 Gallery. The theme is broadly construed; harmony or disharmony may be present as a formal aesthetic feature, it may be expressed visually on personal or social levels, literally or in abstract, symbolic ways. Indeed, we are interested in all possible creative artistic interpretations of the theme.

One juror's choice and up to three honourable mentions will be announced. The juror's choice receives three free entries for any upcoming themed group exhibition calls at PH21 Gallery. (Each free entry includes up to 15 images.)

Curator: Zsolt Bátori

Zsolt is a philosopher of art and photographer. He currently serves as director of the Institute of Art and Design Theory, Faculty of Art and Creative Industries, Budapest Metropolitan University, and visits the University of Murcia, Spain for regular research collaboration. He has conducted research and taught philosophy of art and photography courses at various universities in Hungary, the United States, Spain and Argentina, and has exhibited his photographic work internationally. Zsolt is also the founder and director of PH21 Gallery.