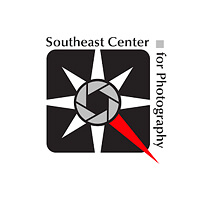 We use portraits as objects of remembrance and reverence, of seduction and glorification. From the keepsakes in lockets as tiny remembrances of love, to the likenesses of leaders meant to inspire and seduce with their power. They can stir, and confront, and drive us to action. Just as they can lull in longing for a time since passed. They act as a mirror in whose reflection we find the inward experiences of ourselves, or as a window from which we look out toward the virtues of another.

Our juror for the The Portrait is Brandon Thibodeaux. Raised in Beaumont, Texas, his photography career began in 2002 at a small daily newspaper while studying photography at Lamar University. His photographic project in the Mississippi Delta, "When Morning Comes", was awarded Center's Gallerist Choice Award 2013, AI-AP American Photography 30, the Critical Mass Solo Show Award 2013, the 2014 Michael P. Smith Fund For Documentary Photography Grant and the 2016 Palm Springs Photo Festival Portfolio Review Award.

35-40 Selected images will hang in the SE Center's main gallery space for approximately one month with the opportunity to be invited for a solo show at a later date. In addition, selected images are featured in the SE Center social media accounts (FB, IG, Twitter) and an archived, online slide show. A video walkthrough of each exhibition is also featured and archived.