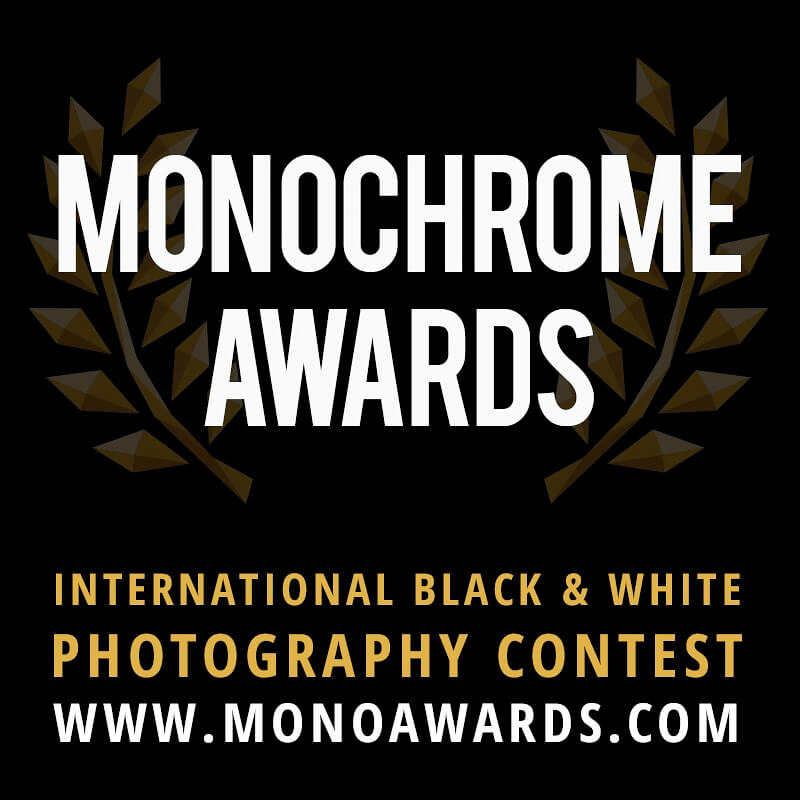 Monochrome Photography Awards conducts an annual competition for professional and amateur photographers. Our mission is to celebrate monochrome visions and discover the most amazing photographers from around the world.
.
We're accepting single images from the following categories: Architecture, Abstract, Conceptual, Beauty/ Fashion, Fine Art, Landscapes, Nude, Nature, People, Photomanipulation, Photojournalism, Portrait, Wildlife..
.
The winners of the Professional and Amateur categories will receive the titles: Monochrome Photographer of the Year and Monochrome Discovery of the Year along with cash prizes. We are open to all points of view, all levels of expertise, and all ideas of black and white photography..
.
Prizes:
Monochrome Photographer of the Year: $2000 cash
Monochrome Discovery of the Year: $1000 cash
The work of the first, second and third place winners (together with further entries that the judges feel are worthy of commendation) from both the professional and amateur categories will be published in the Monochrome Photography Awards annual book. All names of the Honorable Mention winners will also be included in the book.