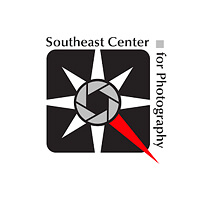 Open Call is just that, an open theme - all subjects, The SE Center is looking for images of any theme, media, digital, analog, or antique processes that show your best work.

Eligibility All photographers of any age or location may enter. Submitter must be copyright holder for the images submitted.

Fees $35 for up to 5 Images, $6 for each additional image up to 10. Members, $28 for up to 5 Images, $5 for each additional image up to 10.

Our Juror for Open Call is Susan Burnstine. Susan Burnstine is an award winning fine art photographer originally from Chicago, now based in Los Angeles. Represented by galleries around the World and widely published across the globe, she also conducts workshops internationally and has written for numerous photography publications, including a monthly column for Black and White Photography Magazine (UK).

35-40 Selected images will hang in the SE Centerís main gallery space for approximately one month with the opportunity to be invited for a solo show at a later date. Openings are timed to coincide with Greenville, South Carolina's First Fridays, a celebration of art, food and music. Participating artists that can attend have the opportunity for a Portfolio Review by SE Center Director Michael Pannier on the following Saturday morning (reservations needed).

In addition, the SE Center announces the SE Center Purchase Award. One image, from those selected for inclusion in the exhibition, may be purchased from the artist for inclusion in the SE Center's collection.