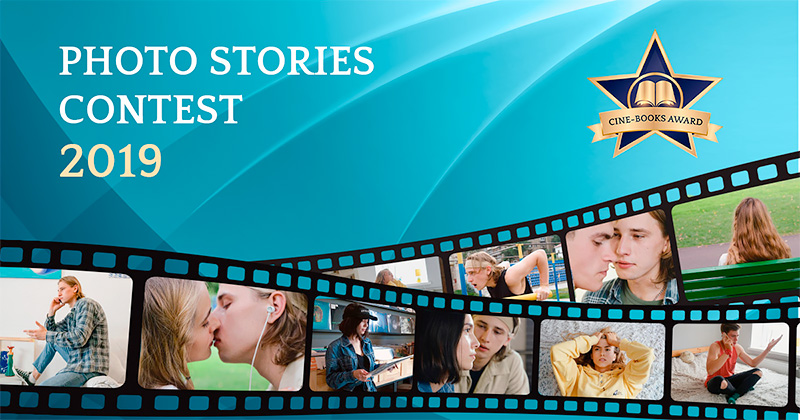 CINE-BOOKS Platform invite photographers and filmmakers, professional and amateur, to join the Photo Stories Contest!

The cine-book is a brand new type of storytelling based on next-generation media format for digital content! Our Photo Stories is a photo-comics format with a dynamic plot, charismatic characters, and an unpredictable outcome. The plot is built according to the rules of dramaturgy: the setup - the opposition - the climax - the resolution. The best-suited genres for stories are thrillers, horror, romance, and mystery that are focused on the young adult (YA) audience. Your story must be unpredictable and out of the ordinary.

Take part in the Photo Stories Contest October 1 - December 31, 2019, and compete for the Grand Prize of $1,000!

Create your own Photo Story!

All the outstanding stories selected by the Jury can be monetized within our Platform. Those stories will be published on the paid Premium Channel and their authors will benefit from the views of channel subscribers. Thus, photographers who produce high-quality content will get passive income.