The 8th edition of the Portrait(s) Festival takes place in the French city of Vichy from July 17 to October 25, 2020.
Among the highlights of this year's edition is an open-air exhibition by French photographer Charles Fréger, who has captured his subjects in masks and costumes rooted in African folkloric traditions. Also on display is a series by British photographer Chris Steele-Perkins, who documented the resurgence of the 'Teddy Boys' in the 1970s. Further showcases include a visual commentary on Brexit by Anglo-French photographer Ed Alcock, powerful portraits of officer cadets by Italian photographer Paolo Verzone, and the pop-culture study 'We Are Experienced' by US-American photographer Danielle Levitt.
From September 5, the Vichy Cultural Centre presents colorised family photographs by French-Libyan artist Rima Samman, along with visual studies by Claudine Doury on the topic of adolescence. The programme also includes projects by Ed Alcock, Bruce Wrighton, Arlene Gottfried, Paul Pouvreau, Sébastien Camboulive and Alexis Cordesse.
Here is a selection of the featured exhibiions.
ED ALCOCK: SEE EU LATER
Tom voted Remain during the referendum, whilst his father voted Leave. The two men are furious with one another, and are no longer talking. Over the past four years, British photographer Ed Alcock has collected the testimonies of Britons as they head towards Brexit, in a journey from London to Scotland and from Wales to the East coast. Wishing to remain a European, Ed Alcock, who has been living in Paris for twenty years, recently applied for and obtained French nationality. His work, supported by daily newspaper Le Monde, combines documentary and mise en scène, portraits and quotes. It casts a gaze of tenderness, irony and disillusionment on his homeland.
Ed Alcock
is a member of Agence MYOP.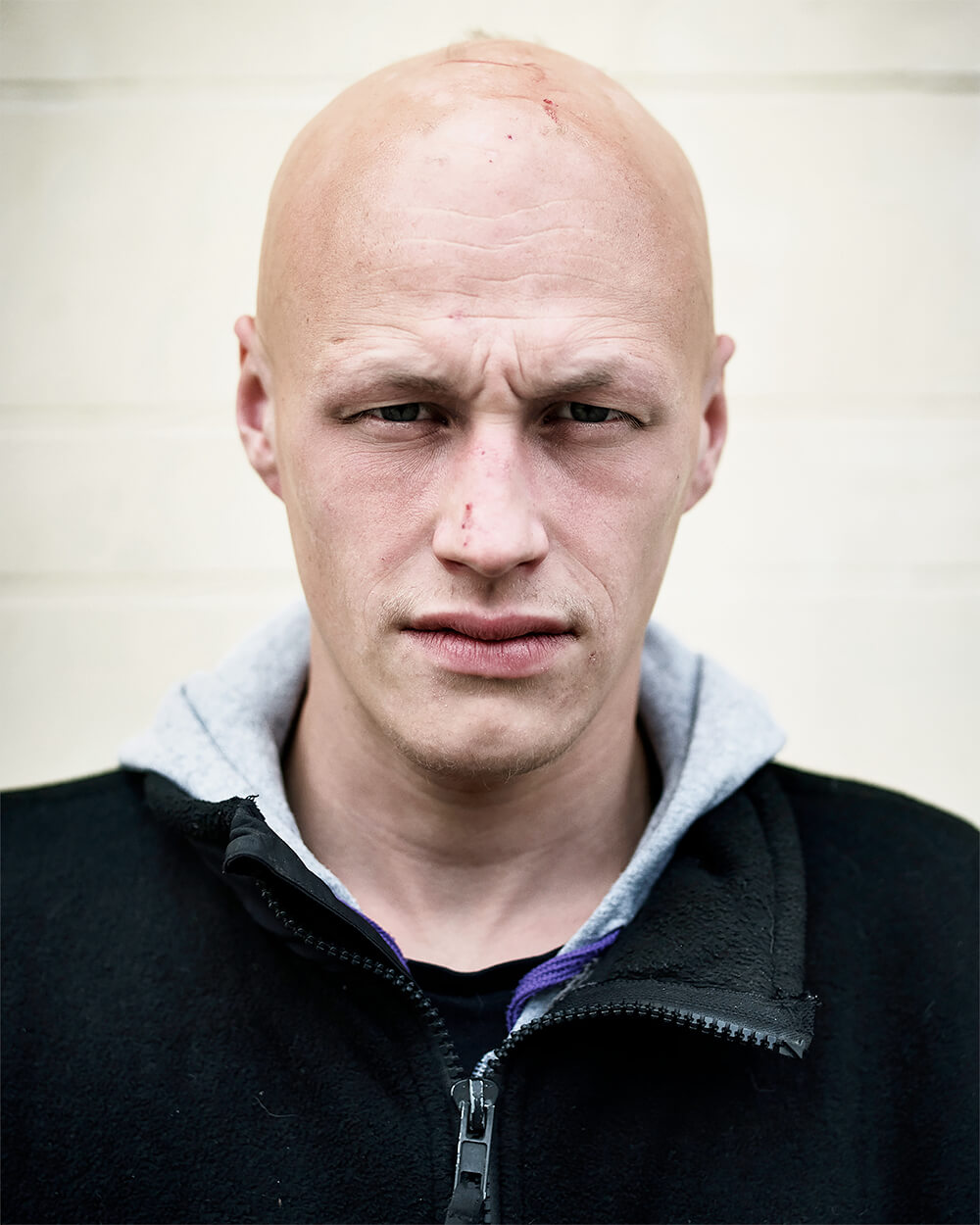 Tom Manley, 21, voted Remain during the referendum in 2016, whilst his father voted Leave. The two men are furious with one another, and are no longer talking. 30/6/2016
CHARLES FRÉGER: CIMARRON
Cimarron is the third segment of a series on masquerades around the world. After working in Europe and then Japan,
Charles Fréger
went to the Americas, staying there from 2014 to 2018. During this time he travelled around fourteen different countries, from the US Southern States to Brazil, assembling a panorama of the afro-descendant masquerades. Behind the spectacular appearance of the costumes, adornments or masks, these ceremonies, a mixture of African, pre-Columbian and post-colonial cultures, can also be read as intense moments in which the ghosts of ancient captives free themselves from centuries of oppression.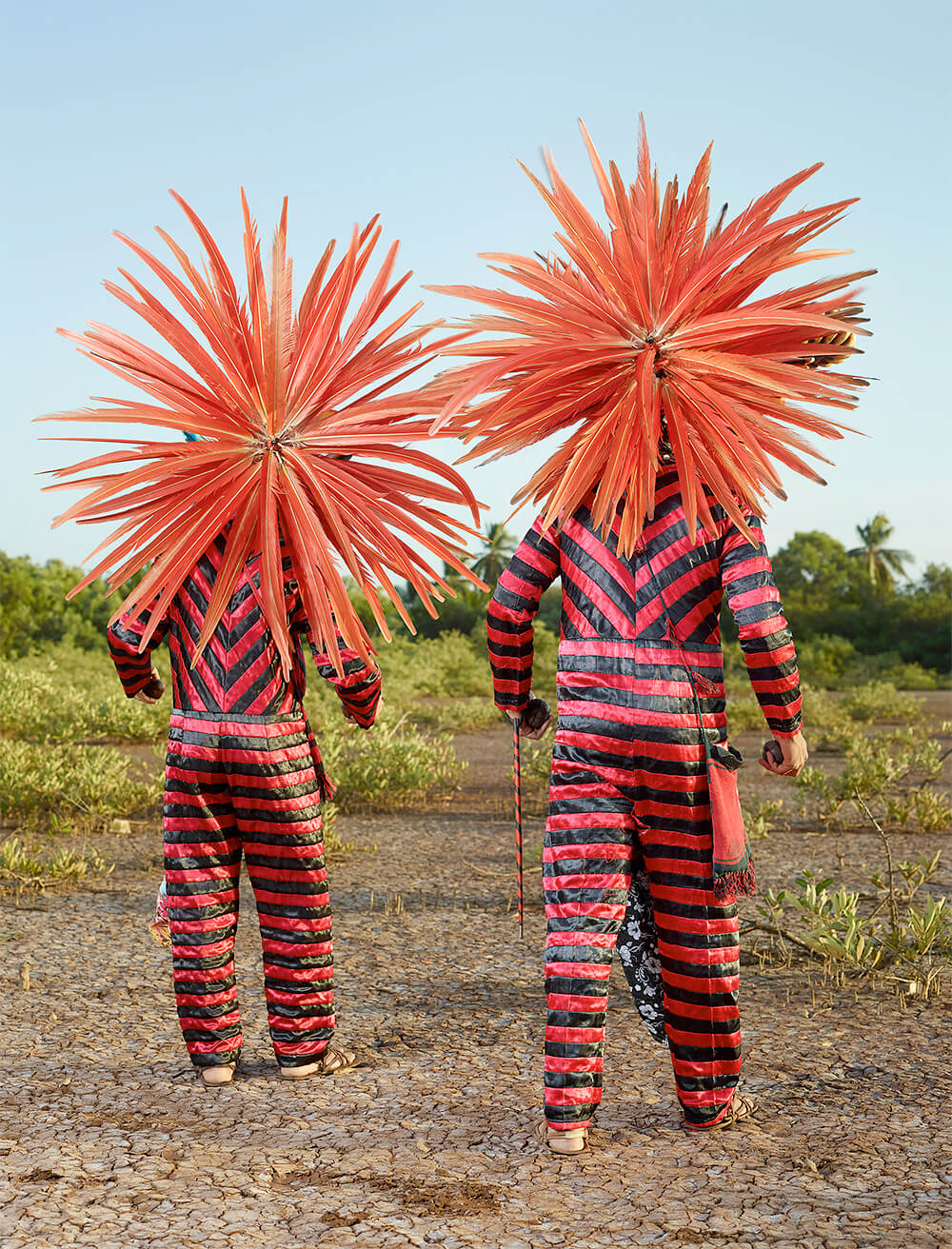 Diablicos sucios La villa de Los Santos, Panama, série Cimarron, 2014-2018
CHRIS STEELE-PERKINS: THE TEDS
Between 1976 and 1979, just before he joined the Magnum Photos photojournalism agency, Chris Steele-Perkins cast light on the second wave of the "Teddy Boys" cultural phenomenon in the United Kingdom, producing an explosive series of black and white photographs. Overe and above the captivating look of these teenagers with their brilliantine-styled hairdos, their drainpipe pants, this English photographer followed - in dance halls, pubs and parking lots - rebellious youngsters who were announcing the punk movement. His series The Teds is now a classic of British social documentary photography.
Chris Steele-Perkins
is represented by the Magnum Photos Agency.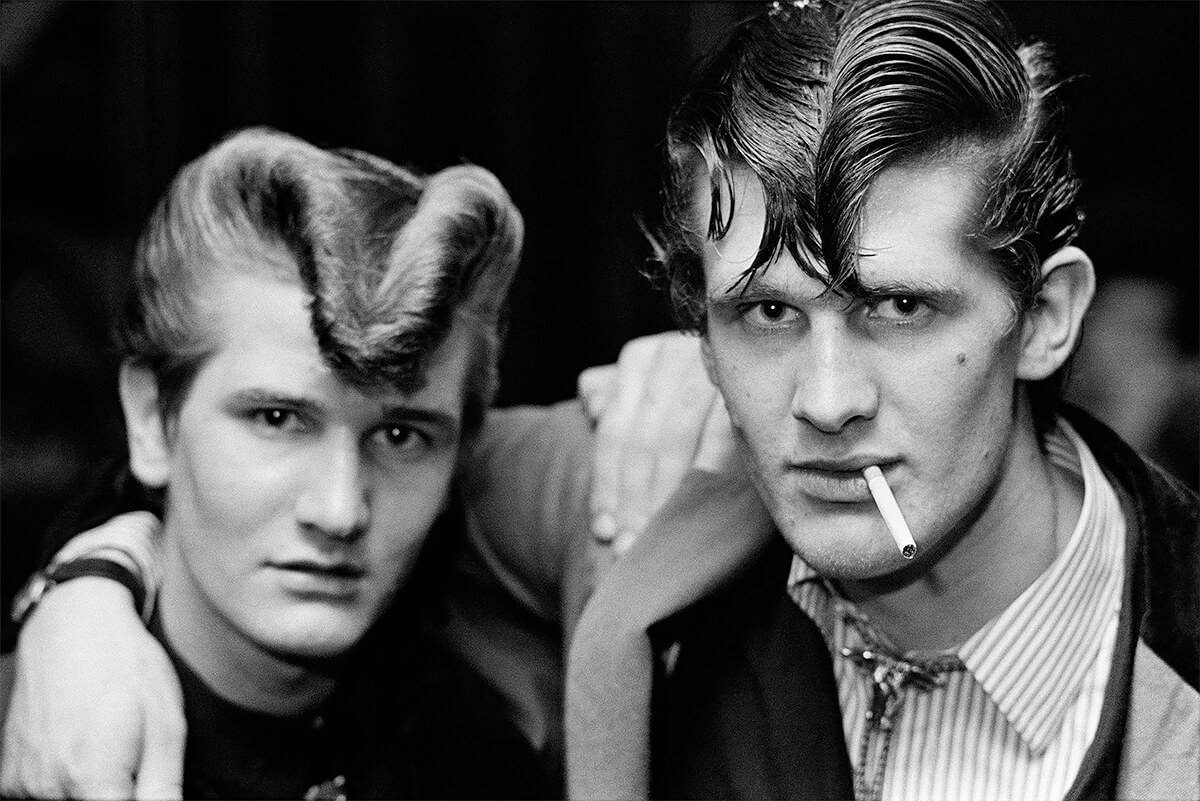 © Chris Steele-Perkins/Magnum Photos, Red Deer, Croydon, England, 1976 The Teds
PAOLO VERZONE: CADETS
Continuing his work on European identity, Paolo Verzone travelled all over Europe from 2009 to 2013 to take portraits of young officer cadets from the largest military academies of the continent, in Spain, France, Greece and Italy, who form the military elite of their countries. Set in these locations, with their tradition of discipline and excellence, and a guaranteed future for those who attend them, the poses adopted by these youngsters are all marked with pride and the knowledge of the heritage weighing on their shoulders.
Paolo Verzone
is represented par l'Agence VU'.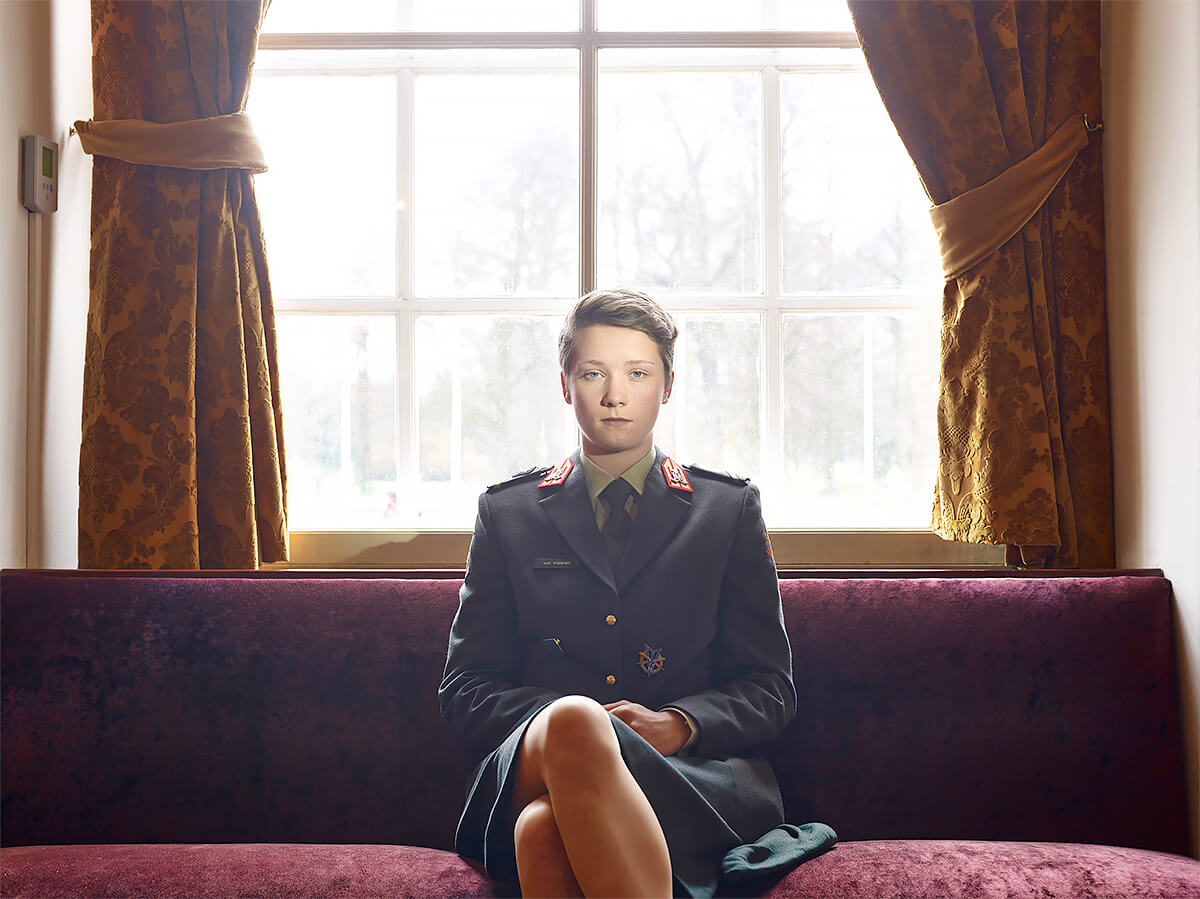 © Paolo Verzone/Agence VU', Military Royal Academy of Breda, The Netherlands
CLAUDINE DOURY: NOSTALGHIA
For the past twenty years, Claudine Doury has been sounding the depths of a stage of life ragged by doubt, crippled by boredom and studded with sudden blazes of light. Here for the first time, she brings together different series of pictures that she produced on her travels, in keeping with her obsessions, in Crimea, where she immersed herself in Artek, a holiday camp for the children of the Russian nomenklatura; in the Sologne, where she observed the changes her daughter Sasha was undergoing; and passing through St. Petersburg, where she created an overwhelming portrait of young Russian men.
Claudine Doury
is represented by VU' agency and by in camera Gallery, Paris.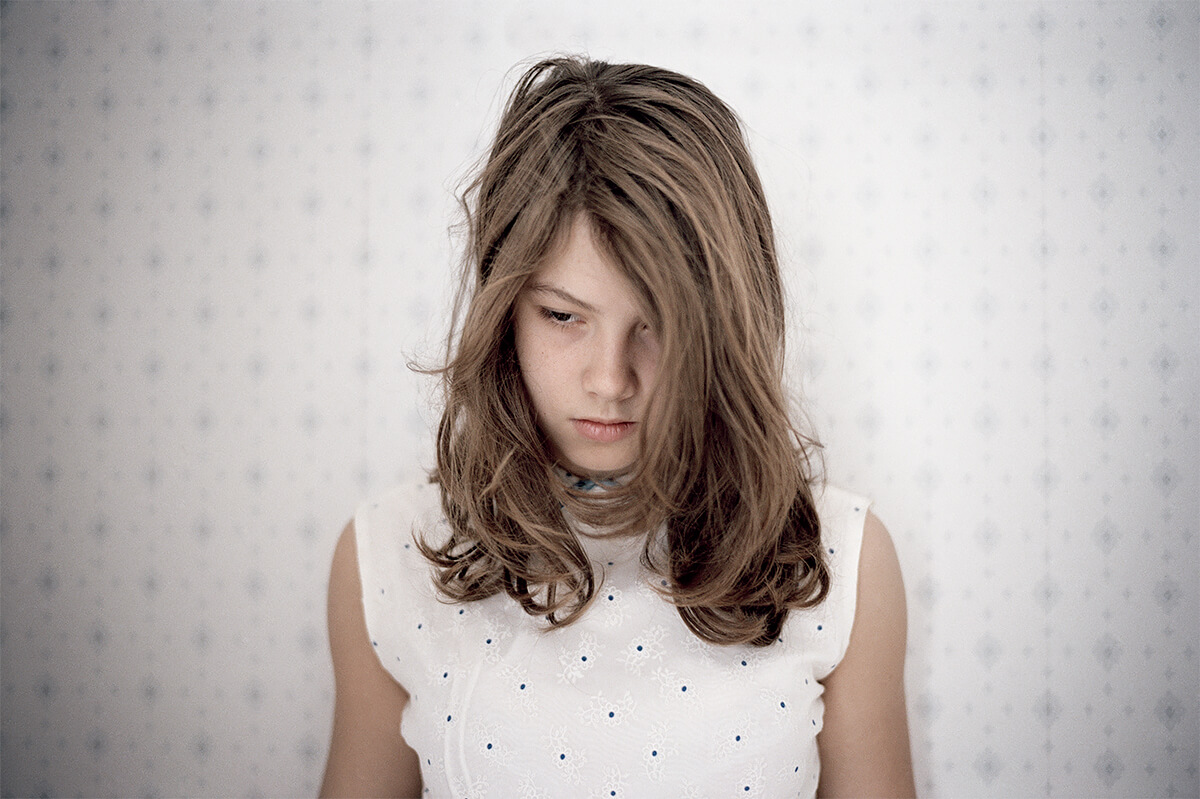 © Claudine Doury/Agence VU', Sasha, 2007 Project Sasha, Courtesy Galerie in Camera