All About Photo is committed to bringing you the very best in photography during these difficult times. We believe that photography can be a powerful tool for helping us make sense of the world and connect with one another. If you can, continue to work, share your photography, and connect with the photographic community.
Here is a list of photographic events you can follow online to get inspiration from.
Please stay safe!
Cantor Arts Center and Anderson Collection
While there is no substitute for experiencing art in person, our team compiled a digest of digital resources to explore until we can welcome you back. We hope our Museums from Homecollection of online exhibitions, archives, recorded lectures and oral histories will convey, in some small way, the transformative power of art to help us feel united, seen and understood.
Watch Online
FOMU Antwerp: Present at Home
FOMU Antwerp
- PRESENT is closed but they made 6 films for PRESENT AT HOME.
Now that we are currently unable to visit PRESENT (you were up to 125.000 visitors, thank you!), FOMU Antwerp came up with the idea to bring PRESENT to your seat, chair, bed, bath, at home ...PRESENT AT HOME.
Starting at the beginning:
1/early work
.
'What were the fears and interests of young Stephan Vanfleteren? As a starting photographer, does he make choices that determine the rest of his further work?' FOMU-guide Karolien will guide you through my life and work. Every week we will post two episodes of the tour through the exhibition PRESENT.
Enjoy!
Stephan Vanfleteren was 24 years old when he left the offices of the belgian newspaper De Morgen - with shaking knees. As a young man he is sent to Rwanda during the horrors of the genocide. Today, Vanfleteren takes a critical look at this series. How can you depict such suffering without being sensationalised?
Watch Episode 2
.
Present' at home via FOMU & Stephan Vanfleteren
Instagram
,
Facebook page
,
Vimeo
and www.fomu.be.
The PRESENT book is still available at
Hannibal Publishing
or the FOMU webshop or at your favorite
bookshop/webshop
.
Scotiabank CONTACT Photography Festival 2020 Website goes Live
As the COVID-19 pandemic has rapidly transformed how art is currently experienced, the 24th edition of the Scotiabank CONTACT Photography Festival is adapting to reflect the challenges of this reality. Typically spanning the month of May, CONTACT is Toronto's annual city-wide festival of photography exhibitions and public installations. This year, it is expected to unfold at venues as public safety is assured over the coming months.
CONTACT Photography Festival
SF Camerawork
Exhibition Cell Signals Opening online in April.
SF Camerawork
Colorado Photographic Arts Center
Starting April 1st, you'll be able to browse CPAC's entire Permanent Collection of 800+ prints online for the first time. This extraordinary resource contains photographs by 180 artists working from the mid-1800s to today. Among them are major artists such as Ansel Adams, Imogen Cunningham, and Richard Misrach; to lesser-known masters such as R. Ewing Stiffler; to contemporary photographers including Philip Toledano, Zora Murff, Barbara Ciurej, and Lindsey Lochman.
On April 7th, we'll offer our first online class:
iPhoneography 101
with Casie Zalud. We hope to offer more classes online in the coming weeks.
Colorado Photographic Arts Center
Online workshop with Rory Lewis, Saturday 18th April 2020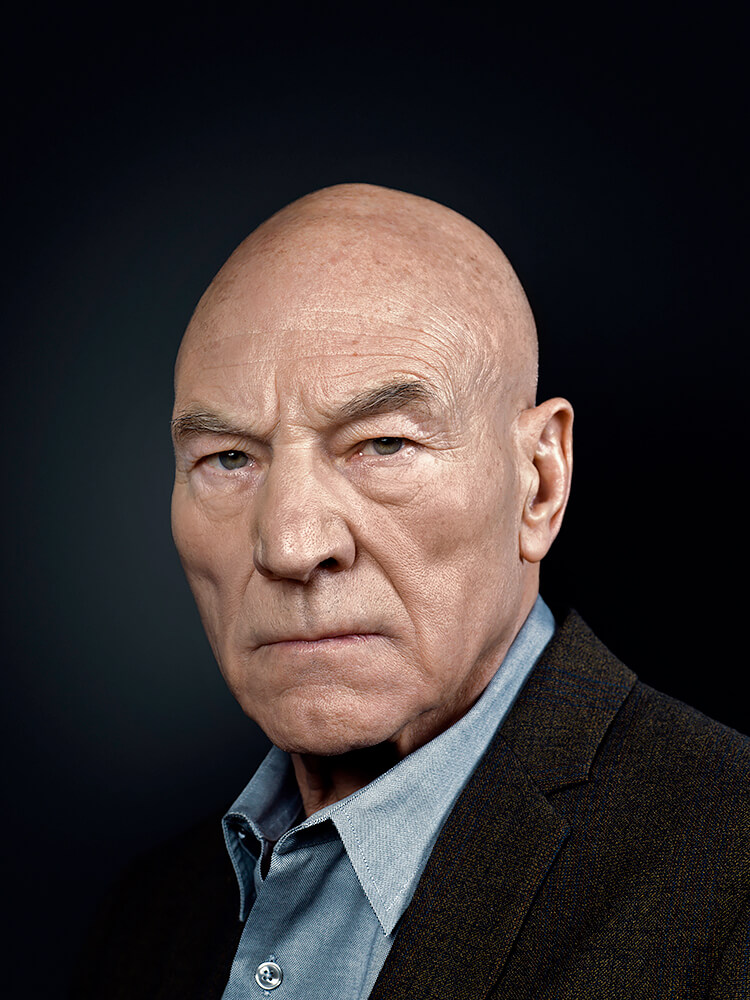 Join internationally published portrait photographer Rory Lewis offering his first Online Workshop.
Saturday 18th April 2020, 2.00PM London / 3.00PM Amsterdam / 10.00AM New York
Winner of the Portrait of Britain in 2017, 2018 & 2019. Lewis is a dedicated portrait photographer who has spent over a decade capturing many of the world's most recognised faces. Sitters have included the likes of William Shatner, David Cameron, Sir Derek Jacobi, Iain Glen and Natalie Dormer. Rory's images have been exhibited on both sides of the Atlantic, and several of his iconic portraits have been acquired by the National Portrait Gallery in London. His recent project, 'Soldiery', which documented the British Army of the 21st Century, was completed over a two year period and has been hailed as a national success story, named by the BBC as 'The changing face of the British Army'. Rory divides his time between London and Los Angeles, working with a wide variety of clients. In addition to his projects and private portraits, his photography has been commissioned by Pepsi, Universal, the British Army, The Times, The Guardian and Cancer Research UK, among others. Rory draws immense inspiration from the masters of art including Hans Holbein the Younger, Titian, Caravaggio and Jusepe de Ribera.
About the Workshop
Learn more in one workshop than months of reading about photographic technique. Delegates will walk away from this online course with the skills to develop and improve their portrait photography techniques. From Beginners to Intermediate Photographers, these sessions cater for the amateur and semi professional.
Rory will talk about portraiture, key sittings from his portfolio, including Sir Patrick Stewart, Sir Ian McKellen and others. Explaining technique, lighting, direction and the inspiration behind his work. Rory will also talk about Marketing, Projects and How to Sell Yourself as a Photographer. The session will be followed by Q&A.
Rory Lewis Studio
Rory Lewis: Recreating the 'Neophyte' by Gustave Doré
The Rencontres D'Arles at Home
WATCH THE RENCONTRES D'ARLES EVENINGS AT THE ROMAN THEATER
During the festival's opening week, work by a photographer or photography specialists is presented under the open sky at the Roman theater accompanied by concerts or performances.
Every evening at nightfall, 2,500 people watch a unique creation in the exceptional setting of a first-century BCE Roman theater equipped with a 16mx10m screen.
Past artists include Susan Meiselas, Gaëtan Roussel (2019), Rachida Brakni, Daniel Cohn-Bendit (2018), Joel Meyerowitz, Andres Serrano, Don McCullin, Mathieu Chedid & Martin Parr, Jacques Attali & Yaron Herman, Rodolphe Burger (2015), Hiroshi Sugimoto (2013), Elliott Erwitt (2012), JR (2011), Duane Michals, Nan Goldin and The Tiger Lilies (2009), Christian Lacroix (2008).
More than 70 videos to watch here
VII Interactive
VII Interactive is a new way of reaching out and sharing content and information, creating dialogue, and learning from each other. We are building different platforms within the VII ecosystem, where students and clients will be able to engage directly, online with a live instructor.
We are taking our entire teaching platform online. We are designing interactive workshops and masterclasses that, while held in a virtual space, reach beyond the model of the downloadable instructional video and engage in one-to-one teaching with VII photographers and other leading teachers directly.
We are offering content that is both free and available to everyone, and also paid group classes and individual mentoring that can be fashioned to individual needs.
For many of us, the very idea of photography has become difficult or impossible in recent weeks, yet it remains a fundamental part of our lives. Social distancing, quarantine, and our anxiety for those we love might stop us from going for a stroll outside with a camera and attending a workshop, festival, or seminar. But it doesn't shut down a conversation.
VII Interactive
LACP Online Classes
You'll enjoy the same great instructors, with the same great classes, but from the comfort of your home. All you need is a device (desktop, laptop, tablet, iPad or cell phone) internet access, enthusiasm for learning, and passion for photography. It's easy and we are here to help you get set up!
Online Classes
LACMA from home
Watch Short films, exhibition walkthroughs, and documentaries
LACMA
The Best of Nikon Live
Get inspired while learning from world-renowned imaging and filmmaking professionals on how they use the latest Nikon tech to tell their stories.
Nikon Events
The Hammer
Art has the power to transport us and to give insight into pressing cultural, political, and social questions. The Hammer's lectures, symposia, film series, readings, and performances aim to spark meaningful encounters with art and ideas. Many of these programs were recorded.
The Hammer
Camera West April Webinar Series
In light of Social Distancing rulings we have put together a unique series of online webinars in order to connect with all of you out there at home! We hope these webinars are both helpful and insightful for you. We hope you can join us for these every Tuesday and Thursday during April from 2-3pm PST.
Camera West
Versailles in virtual reality
The Palace of Versailles is offering a virtual reality experience with the application Experience Versailles, created with Fondation Orange, which allows visitors to relive the visit by the Ambassador of Siam to the Court of Louis XIV in 1686 and the Yew Ball held by Louis XV.
Château de Versailles
The Bass: Curator Culture
Curator and activist Kimberly Drew (a.k.a. @museummammy), New York Times Op-Ed columnist Charles Blow and host Tom Healy discuss the topic, Seen and Heard: The Elements of Style in Art and Politics. On February 10, 2019, the panelists discussed notions around being visible and having a voice, noting how both are indispensable in making a difference, having influence and creating change.
Stream Now
Italian Street Photo Festival ISPF 2020 Streaming Edition
Organised by Officine Fotografiche - a recognised non-profit photography association based in Rome – ISPF is the first festival dedicated to street photography in Italy, providing a space for professionals, enthusiasts, and amateurs to investigate the contemporary identity of the medium. The third edition was originally scheduled to be held between 24 and 26 April and was slated to be the largest, richest, and most important in its short history. Since the inevitable cancellation, the curators have decided to bring all the content online. "We will "infect" you with our creativity and enthusiasm and together, along with all of you, we will overcome this hurdle" they write.
ISPF 2020
The British Museum
Thismuseum located in the heart of London allows virtual visitors to tour the Great Court and discover the ancient Rosetta Stone and Egyptian mummies.
British Museum Virtual Tour
National Gallery of Art, Washington, D.C.
The National Gallery of Art features two online exhibits through Google. The first is an exhibit of American fashion from 1740 to 1895, including many renderings of clothes from the colonial and Revolutionary eras. The second is a collection of works from Dutch Baroque painter Johannes Vermeer.
National Gallery of Art
National Museum of Modern and Contemporary Art, Seoul
Google's virtual tour takes you through six floors of Contemporary art from Korea and all over the globe.
National Museum of Modern and Contemporary Art
Van Gogh Museum, Amsterdam
You can discover the largest collection of artworks by Vincent van Gogh.
Van Gogh Museum