Hidden, the October 2019 Magnum Square Print Sale in Partnership with Aperture, will bring together a selection of over 100 images by international photographic artists.
The Autumn 2019 theme explores the idea of what the photographer sees that is otherwise hidden. Since its beginnings, photography has functioned in part as a vehicle for showing what is neither accessible nor visible to the majority of us, as well as shedding light on the things around us that are otherwise overlooked. From remote societies to elite fraternities, isolated places to objects so common we don't stop to look at them, photographs reveals hidden things, places and lives. Artists, too, often describe their own private spaces and inner lives as integral to their work. Each participating photographer offers their own interpretation of the theme.
In some cases, it is the images themselves that are hidden: Thomas Hoepker and the Inge Morath Estate share previously overlooked images from their archives, including an unseen portrait of Muhammad Ali. Other images actively obscure or conceal, such as the identity of a masked rebel in Nicaragua photographed by Susan Meiselas, or the anonymous protester in Don McCullin's photograph.
Perspective also plays a role in many of the images in this curation, as photographers play with unexpected angles in order to make us look at things anew-as in selections by Philippe Halsman, Steve McCurry and Stephen Shore-or reflect on the allure of what they cannot see, like light emanating from behind a garage door in Todd Hido's image.
Magnum Photos and Aperture have a long, shared history, spanning many collaborations on publications and events through the decades. Here, for the third time, Magnum Photos has invited a roster of artists published by Aperture to participate in the Square Print Sale alongside Magnum's own photographers.
The resulting curation is a celebration of the diversity of practices within photography, offering a plethora of unique interpretations of the common theme.
A lot of Eve's work was about making the unseen, visible. Getting to the person behind the persona or the hidden story behind the headlines. A lot of celebrity photography at the time (and still these days) was done under studio lights or in a contrived scenario. Eve recognised that if she gained their trust, people would allow her to photograph them while they went about their day. In this way the celebrity got to show more of their personality and the photographer captured images that were real and intimate. Eve's photographs of Marlene Dietrich in the recording studio are a great example of this.
Eve wrote about this session in Eve Arnold: In Retrospect (Random House, 1995):
'She worked diligently, 'like a ditch digger,' said my notes, from midnight when she arrived until six in the morning. I followed her from rehearsal to recording to playback and back again as she worked, and nothing was questioned or off-limits.'
- Michael Arnold, grandson of Eve Arnold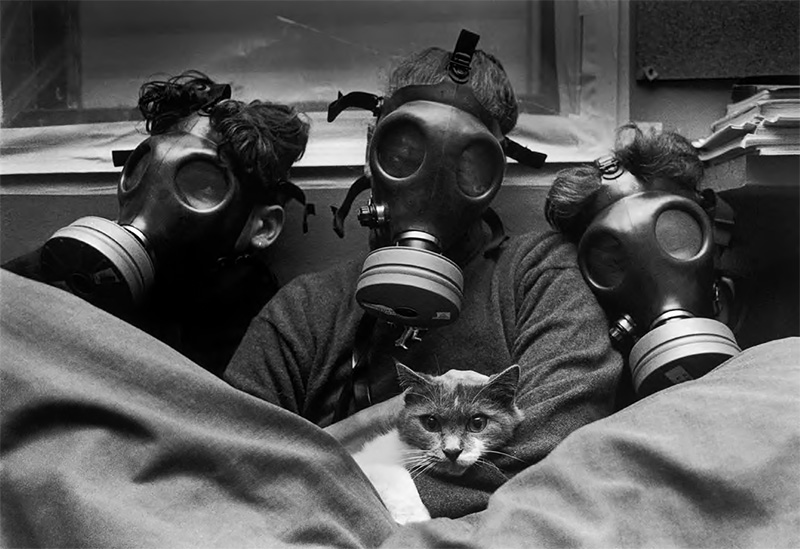 © Micha Bar-Am/Magnum Photos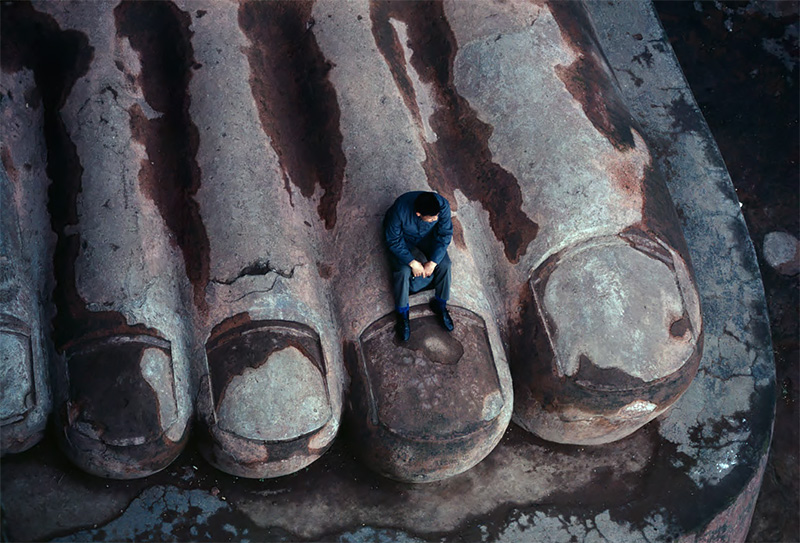 This photograph is the cover of my latest book, The Colors of China (Beijing United Publishing Co.,Ltd. & Post Wave Publishing, 2019), published in Chinese in conjunction with my exhibit at the National Art Museum of China (NAMOC) in Beijing. It is also one of the photos in the museum's collection.
This image was taken in 1980; it shows the foot of the Leshan Giant Buddha, built between 713 and 803. At 71 meters, it is the tallest Buddha in the world. Since 1996, it has been classified as a UNESCO World Heritage Site.
Today, it is forbidden to sit at the foot of the Buddha...
- Bruno Barbey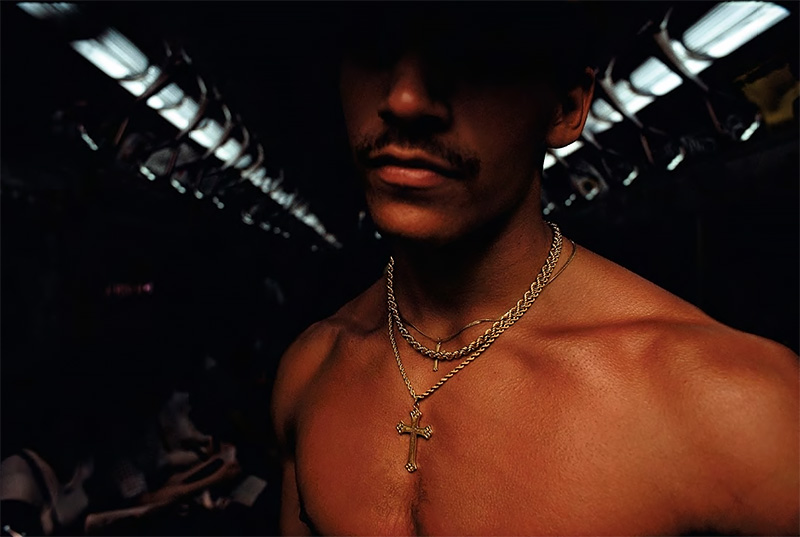 This photograph was taken as part of an ongoing series of color subway portraits in the early 1980s. I used to explore different subway lines, taking them to the end and then back again. One day I spotted this young man on the subway train at Coney Island who absorbed so much bright sun he appeared to be radiant. His glowing skin tone seemed to match the chains around his neck, which James Agee would often refer to as 'badges of being.' The fact that his face is in shadow implies 'hidden' to me. Although our meeting was momentary, he gave himself to the camera and then was gone, back into the bowels of Brooklyn. Forty years later I was told that this man, who was 20 at the time, became a prominent physical trainer.
- Bruce Davidson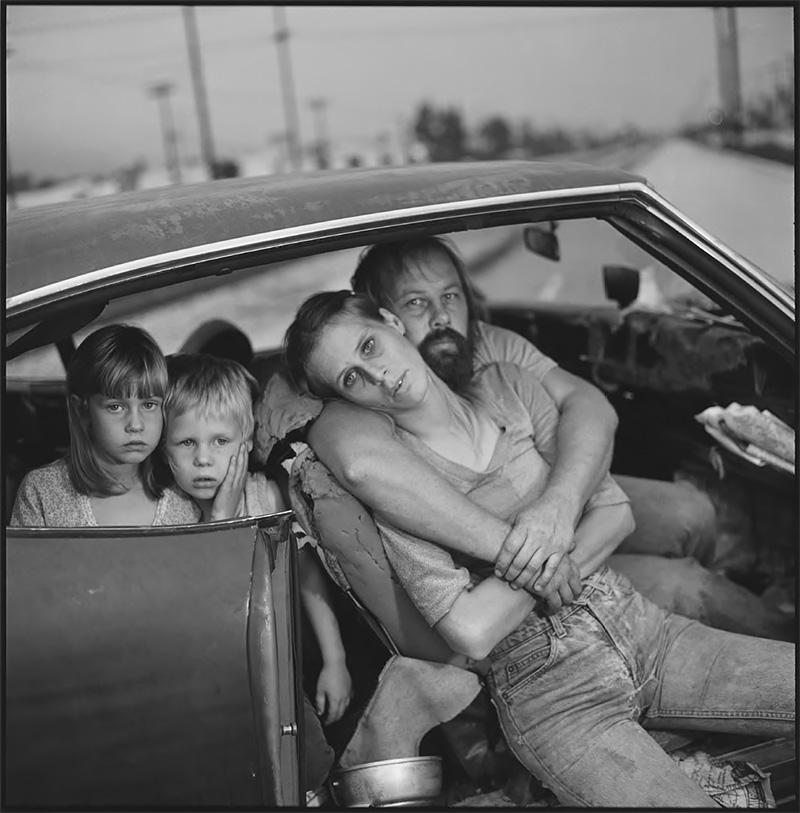 © Mary Ellen Mark/Aperture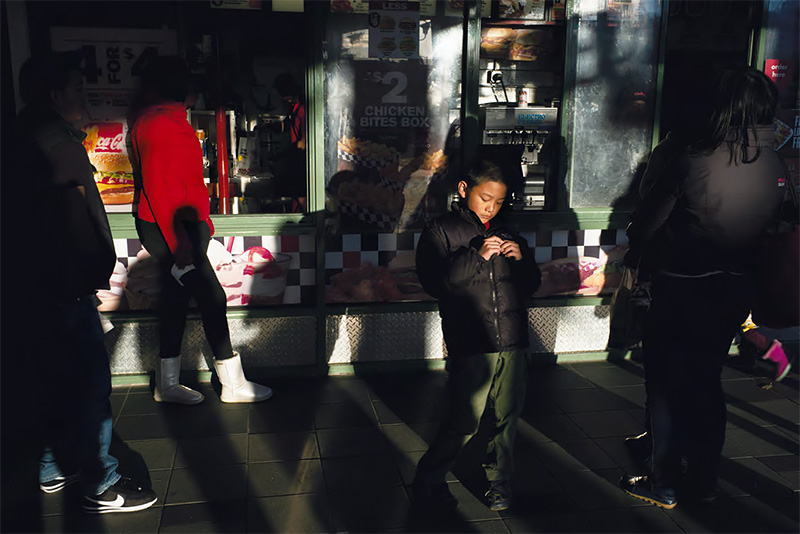 © Alex Webb/Magnum Photos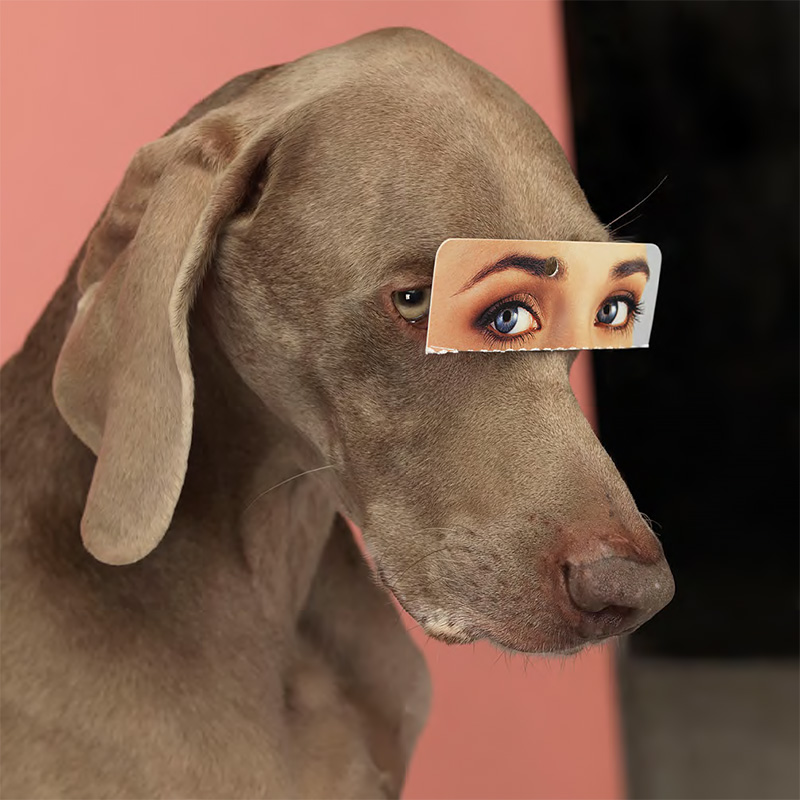 © William Wegman/Aperture