For the second consecutive year, the photographers of Agence MYOP will occupy an abandoned school in the heart of the old city, for the duration of the professional week of the Rencontres d'Arles.
This year's edition is dedicated to the collective and the common: What attitudes should we adopt in the face of the major social, ecological and humanitarian crises that are upon us? How is the collective created? How do we deal with the idea of belonging? Is it possible to unite forces while remaining open and curious about the world?
Throughout the professional week, the photographers of the Paris-based agency will present new exhibitions, organise meetings, conferences, a café and bar, concerts and parties, transforming this vast derelict building into a vibrant center for photography, sharing and creativity.
This is not the first time that the photographers of Agence MYOP have occupied abandoned buildings for pop-up photography shows in Arles or elsewhere. Last year, they created one of the most lively venues at the Rencontres. In 2015, in celebration of the first Photo London, they transformed two abandoned houses in the British capital. In July 2014, they invested a huge and sumptuous private mansion, on the rue de la Calade in Arles.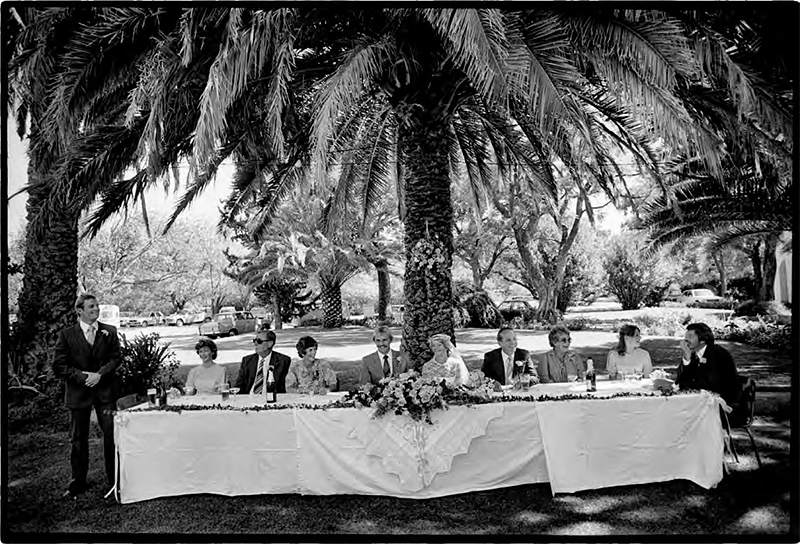 MYOP in Arles 2019 - some facts and figures
1,000 m2 of exhibitions on two levels
A collective exhibition by Agence MYOP photographers
6 photographers present 3 intersecting exhibitions
11 solo exhibitions of previously unseen work
A program of events and daily meetings (screenings, debates, cultural mediations, visits for school groups and concerts)
A catalogue (printed at 3,000 copies) A café-bar, and bookshop
A shaded courtyard to meet, debate, feast and escape the heat of Arles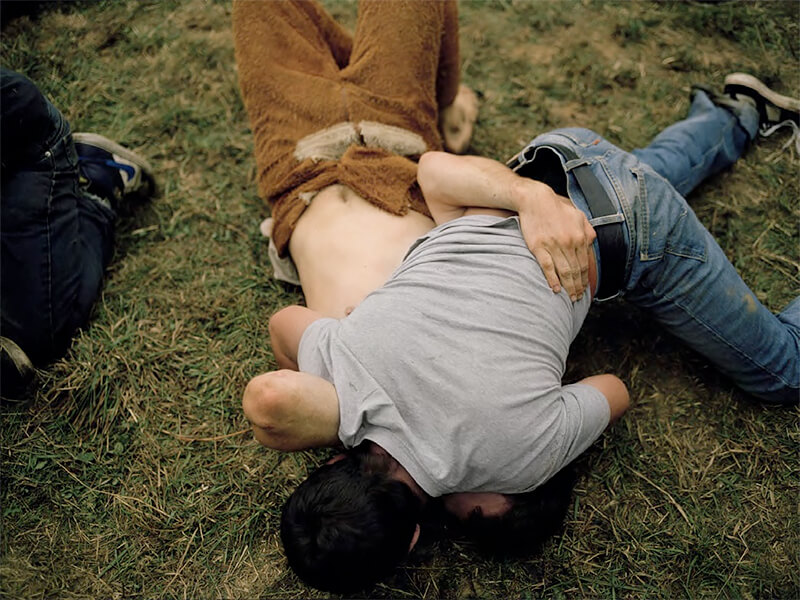 List of exhibitions
Collective exhibition: Communion, by the photographers of Agence MYOP
Intersecting exhibitions:
Theatre of Anger, by Stéphane Lagoutte and Ulrich Lebeuf
Wanderings, by Julien Daniel and Alain Keler
Identities 1990-2018, by Pierre Hybre and France Keyser
Solo exhibitions:La promenade - Julie Hascoët / Hubris - Pascal Maître / Entre chien et loup - Ed Alcock / What I see - Guillaume Binet / Homicides? - Agnès Dherbeys / An arranged marriage in Nepal - Marie Dorigny / Digital after love - Oan Kim / La Vue Sauvage - Jean Larive / Marseille: Topology of an imminent peril - Olivier Monge / From one sea to another - Julien Pebrel / Les Folles du volant - Jeremy Saint-Peyre
Film projections:Tropical Suite - Agnès Dherbeys, Heart of Stone - Olivier Jobard and Apnea- Olivier Laban-Mattei
About Agence MYOP
Drawn together by the idea of assumed subjectivity, Agence MYOP was created in 2005 by the french photographers, Guillaume Bi-net and Lionel Charrier. The acronym, M.Y.O.P. is inspired from the first four letters of Paul Éluard's poem Mes Yeux Objets Patients. The agency now represents 19 photographic authors who confront their visions of contemporary photography and question the world through the stories they tell.