A collection of 50 extraordinary photographs by Norman Seeff of some of the most important figures in pop culture, entertainment and sports is being offered in Heritage Auctions' Vintage Photographs by Norman Seeff Online Auction March 13.
Online bidding, which is presented in conjunction with the Norman Seeff Archive and Artsy, begins Feb. 26 on HA.com, and the images will be available for viewing at Heritage Auctions' Beverly Hills gallery (9478 West Olympic, First Floor, Beverly Hills, Calif., 90212) from Feb. 29 through March 8.
Among the iconic personalities featured in the auction: artist Andy Warhol, actors John Belushi, Dennis Hopper, Jodie Foster and Steve Martin, musicians James Taylor, Ray Charles, Whitney Houston and the Rolling Stones, and athletes like former boxer Ken Norton and former New York Jets quarterback Joe Namath.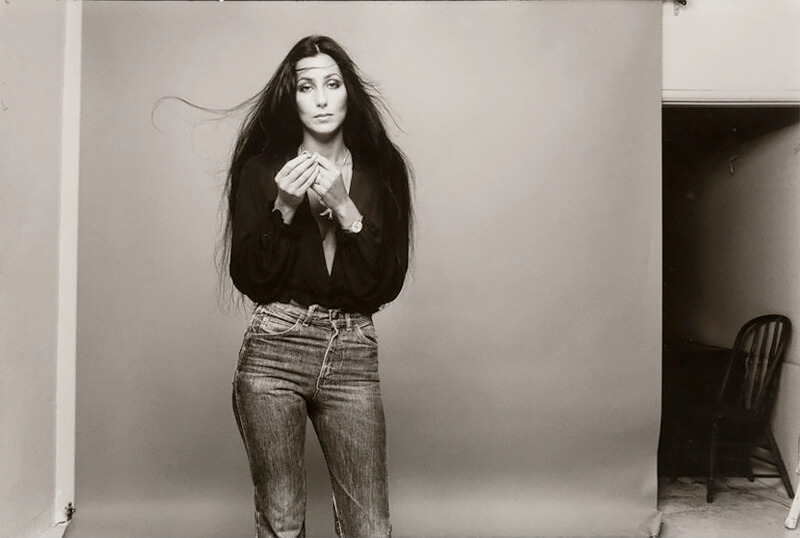 Cher, 1976 © Norman Seeff
Heritage Auctions is very excited to have our first single-owner online photographs auction in cooperation with the Norman Seeff Archive and Artsy, Heritage Auctions Photographs Director Nigel Russell said. The online format gives us the flexibility to host this collection of amazing portraits of 20th century music and entertainment icons.
For 50 years, Seeff has been the man behind some of the recognizable images of the 20th century. The lots offered are comprised of these music and pop culture icons encompassing some of Seeff's most memorable sessions, including works featured on album covers and their outtakes, such as Stage Fright by The Band, Frank Zappa's Strictly Commercial, Carly Simon's Playing Possum and The Rolling Stones, Exile on Main Street.
I never fixate on a shot, Seeff said. It's always about a spontaneous unfolding experience. I discovered early on that if I aimed for a particular outcome or goal, the emotional authenticity was lost. Every shot is a one-time moment and then the next one happens spontaneously, so I end up with hundreds of shots that document a chronological sequence of events to when I am able to say 'we've got it, we're done.'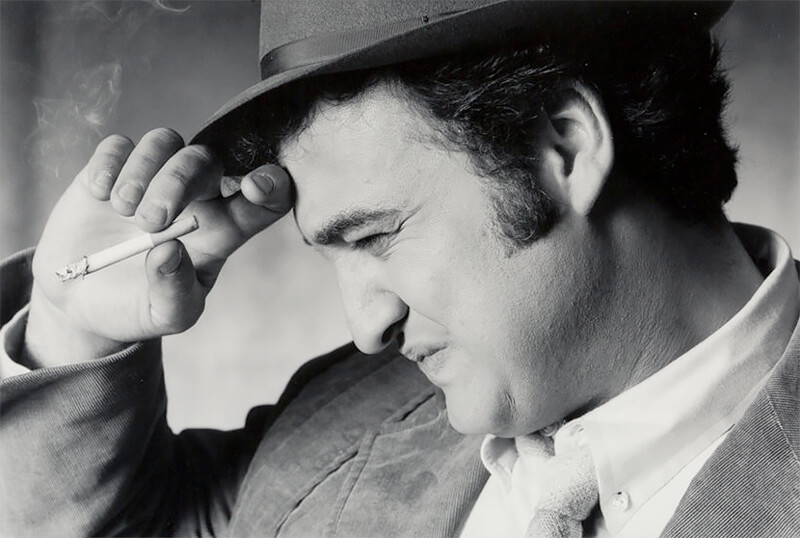 John Belushi, 1981 © Norman Seeff
The vintage gelatin silver prints, most of which are black-and-white prints, have estimates ranging from $2,000-5,000. Each work is unique and comes directly from Seeff's archive.
Seeff moved from his native South Africa to New York City in 1968. His photos of people on the streets of Manhattan were discovered by art director and graphic designer Bob Cato, who became a mentor to Seeff and gave him his first major assignment: to produce images for The Band's 1969 Stage Fright album. The results were so successful that he earned immediate recognition and launched his career as a rock photographer.
He relocated in 1971 to Los Angeles, where he became creative director at United Artists Records and soon opened an independent studio on the Sunset Strip, where he created many of his most remarkable images. It wasn't until the late 1990s, when an assistant went to retrieve film assets from Seeff's studio in Studio City, that his archive of gelatin silver prints – overlooked for years due to Seeff's abounding roster of projects – were rediscovered.
Heritage Auctions is the largest fine art and collectibles auction house founded in the United States, and the world's largest collectibles auctioneer. Heritage maintains offices in New York, Dallas, Beverly Hills, San Francisco, Chicago, Palm Beach, London, Paris, Geneva, Amsterdam and Hong Kong.
The Internet's most popular auction-house website, HA.com, has over one million registered bidder-members and searchable free archives of four million past auction records with prices realized, descriptions and enlargeable photos. Reproduction rights routinely granted to media for photo credit.