Taylor Graham is excited to announce the project space they will be presenting at AIPAD this year. Formento & Formento: Thirty-Six Views of Mt. Fuji will make its inaugural appearance at AIPAD from April 4-7, 2019, with an opening preview on April 3, at Pier 94 in New York City. Tickets are available on AIPAD's website.
The critically acclaimed duo
BJ and Richeille Formento
are fresh back from their trip to Mount Fuji with a stunning new series of photographs, a new endeavor entitled Thirty-Six Views of Mt. Fuji—drawing inspiration from Hokusai, Hiroshige, and past subjects of their Japan Diaries series. The series employs a dramatic and sensual aesthetic, blurring scenes of reality and fantasy, viewer and exhibitionist, and beauty and repugnance. Their notable use of colorful highlights and intense shadows bring a heightened sense of drama and dimension to their images, in a mode that is uniquely Formento.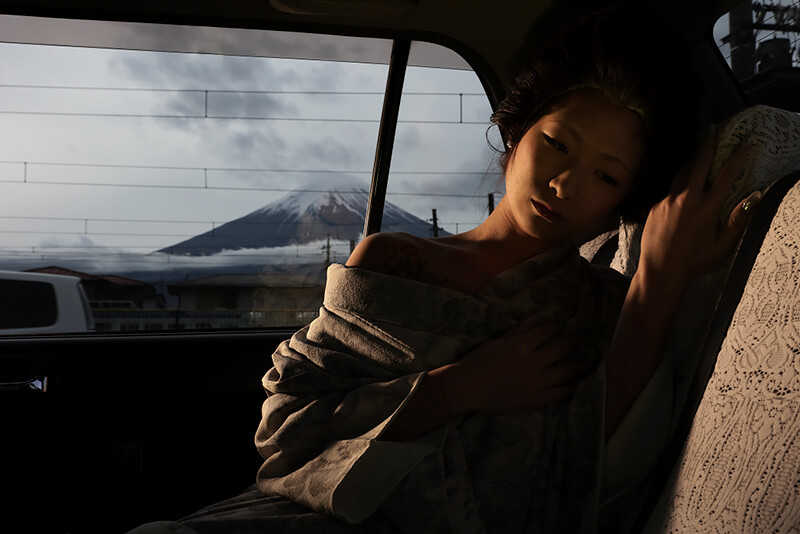 We consider Japan our spirit place and are always yearning to come back and go deeper in our exploration of the people and the landscape,
stated BJ and Richeille Formento.
This new work moved us out of the city of Tokyo and into the countryside. We wanted to live under the ever changing appearance of Mt. Fuji and experience its burning energy, creating an ambiguous narrative with our subjects as they played out an imagined life under the strength of the mountain and beyond the edge of the frame.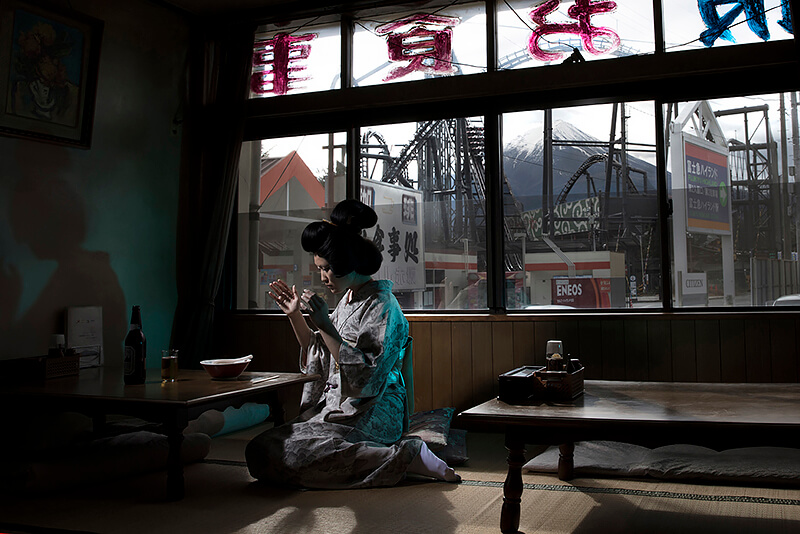 Formento & Formento work is in several permanent collections, including the International Center of Photography, Boca Raton Museum, Lewben Museum, Currier Museum, and Bruce Museum. Their work has been exhibited worldwide at numerous other art fairs: Art Basel Miami Beach, Paris Photo, Photo London, and Armory Art Fair. Recent solo show venues include Musee Des Art Decoratif, Fondazione Sozzani, and Soho House. Just recently, their iconic image MAI VI from the Japan Diaries series was selected to be used as the face of
Miami Photo Fest
for banners and billboards, opening on February 27th, and on view until March 3rd.