Since 2010, Pernod Ricard has chosen contemporary photography for its annual artistic campaign. This year, the work of Canadian Kourtney Roy complements a vast and rich collection featuring eight names of international photography: Argentinian Marcos Lopez, French Denis Rouvre, Spanish Eugenio Recuendo, Swiss Olaf Breuning, Australian Vee Speers, Chinese Li Wei, Senegalese Omar Victor Dip and last year German Martin Schoeller.
They have all been committed to participating in this Carte Blanche, which gives the artist full creative freedom with a single parameter - using Group employees from all over the world as models.
With 'Go the Extra Mile', Kourtney Roy invites 18 Pernod Ricard employees in her highly stylized and scenarized universe, in a real road trop in Las Vegas!
Paris Photo, which Pernod Ricard is associated partner, will present the series from November 8 to 11, 2018.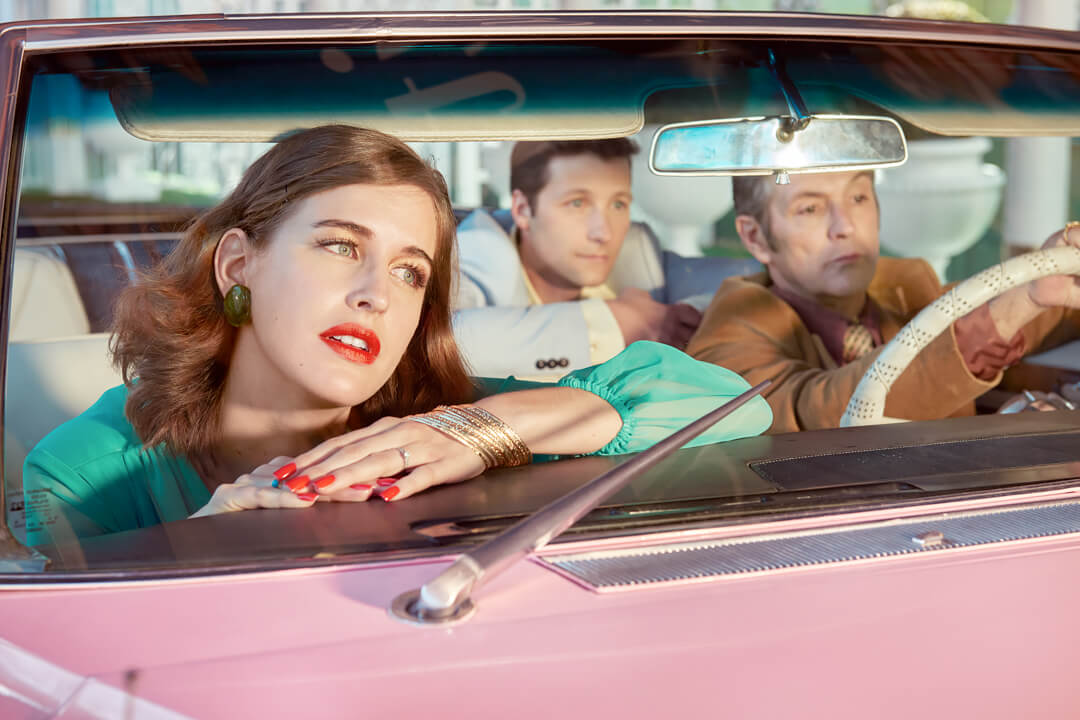 Photo: Juan Arriazu - Design Manager - Pernod Ricard Winemakers - San Sebastian, Spain; Guillaume d'Ursel - Trade Marketing Manager - Pernod Ricard Belgium - Belgium; Blandine De Lestrange - Brand Manager - Havana Club International - Paris, France
The artistic campaign we entrust a renowned photographer every year represents much more than a simple exercise of esthetics. Year after year, it depicts one characteristic trait of Pernod Ricard's culture and mindset. After 'Vision' or 'Inspiring Action', this year we wanted to embody our 18,500 employees' ability to continuously raise the bar through 18 snapshots - 'Go the Extra Mile.'

For the ninth consecutive year, our employees are the faces of this campaign, as they are both Pernod Ricard's most valuable asset and the best ambassadors of its values. Every day, they bear everywhere across the world the colors of Pernod Ricard with that mix of pride, passion and enthusiasm that you will recognize through that series of portraits.

No matter if they are brand managers, safety officers, or business analysts, our 18 employees demonstrated how they surpass themselves by dressing up as movie characters. This campaign is meant to be seen like a film. Let yourself get immersed in it by its casting and director, who will take you to this extra mile.
-- Alexandre Ricard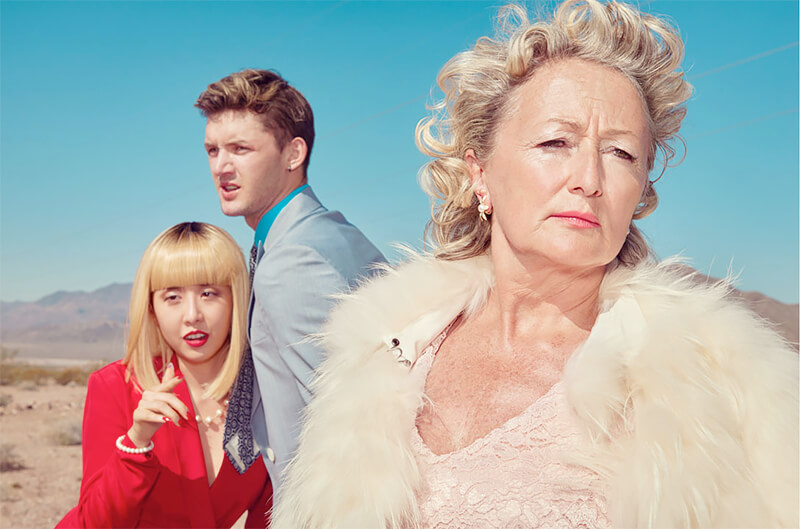 Photo: Sophie Kwon - Community Manager - Pernod Ricard Korea - Seoul; Calvin Doherty - Brand Ambassador - Irish Distillers - Dublin, Ireland; Claudine Eynaud - PR Manager - Pernod Créteil, France
About Kourtney Roy:
The Canadian photographer Kourtney Roy was born in Northern Ontario in 1981. Intrigued by the possibility of creating a tragic mythology of the self, she conjures an intimate universe pervaded by both wonder and mystery. Her photographer's eye is drawn to places and settings whose lyrical qualities underscore the sublime banality of everyday life.
Roy's studies in photography, at Emily Carr University of Art and Design in Vancouver and later at the Ecole Nationale Supérieure des Beaux-Arts in Paris, inspired her to develop her finicky aesthetic, which lends itself particularly well to glossy paper. Partial to self-portraiture and artifice, Roy puts herself in the frame, most often alone, entering into an off-kilter relationship with her surroundings, one that is infused with fantasy. The characters she portrays are sad and impassive, locked into an ordinary existence that seems to recall times long gone by. In their composition, these images are reminiscent of wide-open and irreal spaces or cinematic backdrops, punctuated by the occasional pop culture reference. A shiny world, but shot through with fissures owing to the photographic fondness for not taking oneself too seriously.
Instilled with a dark sense of humor, taking their clues as much from the grotesque nature of seemingly placid settings as from the tensions simmering just under the surface, her photographs have garnered many prizes, including the Prix Picto in 2007, The Emily Award in Canada in 2012 and the Prix Carte Blanche PMU/Le Bal in 2013. In 2014 Roy was nominated for the Prix de l'Elysée awarded by the Musée de l'Elysée in Lausanne.
Roy's work has been exhibited widely in France, but also abroad. She has been seen at the Planche(s) Contact Festival in Deauville in 2012, The Portrait(s) Festival in Vichy in 2015 and at Le Bal in 2014, among other events and venues. Internationally Roy's photographs have been featured at exhibitions in China, as well as Italy, Switzerland, United States, Australia and at the Moscow Photo Biennale in 2017.
Roy has also released several publications on her work including an accompanying catalogue to Le Bal's exhibition Ils pensent déjà que je suis folle and an artist's book Enter as Fiction, both published by Filigranes Editions as well as Northern Noir published with Editions La Pionnière. Her latest book is edited by Editions Louis Vuitton entitled California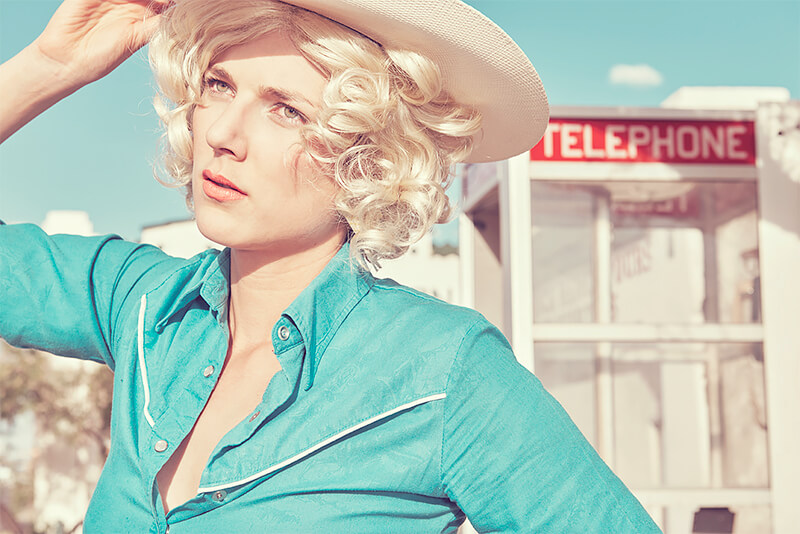 INTERVIEW WITH KOURTNEY ROY:
How would you define your work?
It's kind of a mix between staged, constructed, but also very spontaneous photography. I love to travel, and I go places like the USA and Canada to take my photos, so I have slowly developed this style based on having everything in the trunk of my car: wigs, make-up, clothes, photo equipment...
What do you think about the Carte Blanche?
I was delighted to get this Carte Blanche, which lets me do my own thing. I got to do the casting, the styling, everything. It was a slow process in order to give us time to prepare but then it went by so fast! The models were amazing. I was afraid they were going to be shy, and uncomfortable, but everybody just got really into it. I think putting them in costumes and doing their hair and make-up helped because it changes your personality. They didn't have to do anything, the looks did the talking for them.
What's the process of taking Pernod Ricard employees and turning them into stars?
It was not hard to turn them into mini stars for the day. They applied, so they were obviously willing to give it their all. It was pretty exciting for them. I think they really enjoyed it and adapted really well to the hair, make-up, costumes. Everybody can be a film star when in costume on a set.
A message for Pernod Ricard?
There are not a lot of projects like this unfortunately, when an artist can go somewhere and have total freedom without the client saying more this or more that. Such an opportunity comes once in a lifetime for an artist. I was super excited, and I'm pleased with the result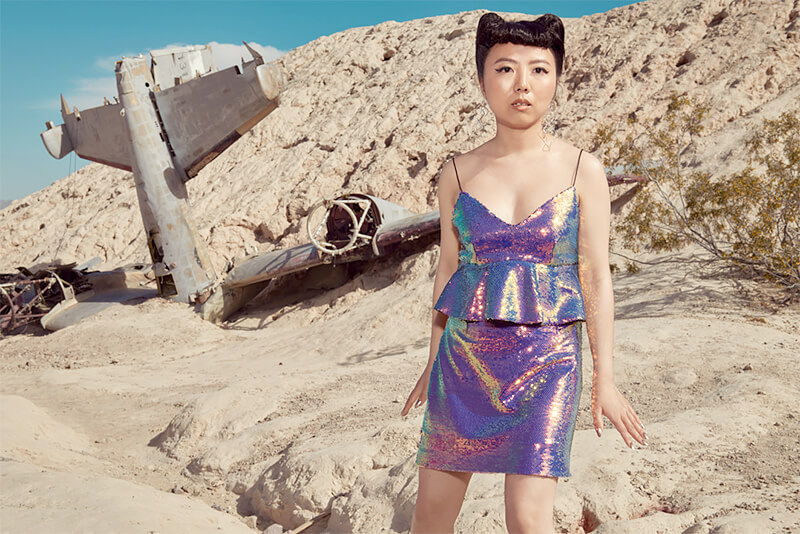 Photo: Sue Wu - Corporate Communication Manager - Pernod Ricard China - Shanghai, China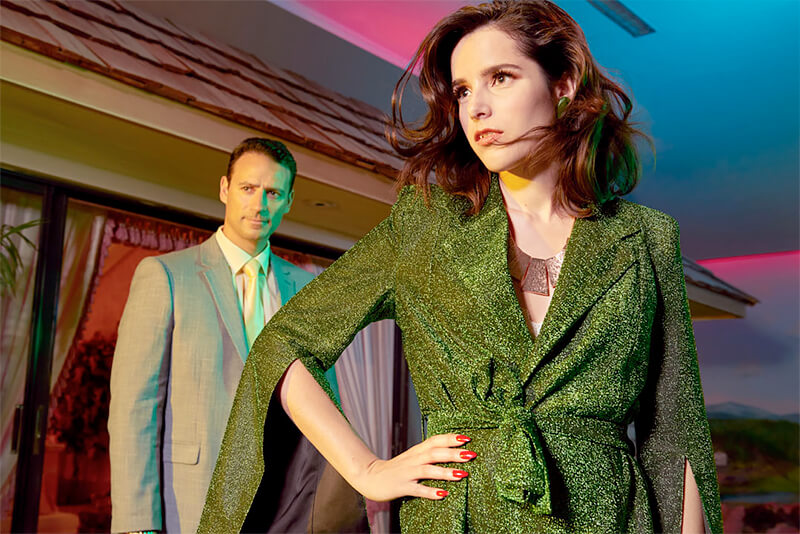 Photo: Iris Bret - Brand Manager - Chivas Brothers - London, United Kingdom; Pierre Chauvin - Safety Officer - Martell Mumm Perrier-Jouët - Cognac, France