I don't remember exactly how I discovered Maureen Ruddy Burkhart's work but what I do know is that it was love at first sight. I asked her a few questions about her background and her work:
All About Photo: Tell us about your first introduction to photography. What drew you into this world?
Maureen Ruddy Burkhart
: My life's work is clearly influenced by my global upbringing. Our family moved back and forth between the U.S. and places like France, Iran, the UK and Germany. I remember being a young woman trying to fit in, feeling that every relationship was a formidable lesson in the art of 'getting along'. Of necessity, I became what I considered to be an astute observer of human language... the non-verbal kind. Visual cues were key to my survival and this may be where the love of photography came into play.
Following my junior year of high school in Iran, I left to do my senior year in England, to be near my grandparents. My father gave me my first camera then, a 35-mm Pentax Spotmatic 500. I loaded up some tri-x film and my life was never the same again. That was a tough year for me and photography was my coping mechanism. I was so naive, though, and carefully cut all the frames of the negatives!
I eventually decided to study photography and ended up at the San Francisco Art Institute, not really sure what I was going to do with a degree in photography since it wasn't really a thing to study in 1973.
AAP: What is your best souvenir studying at the San Francisco Art Institute?
Maureen Ruddy Burkhart
: While at SFAI, I was greatly influenced by one professor in particular, Pirkle Jones. He and his wife Ruth Marion Baruch had done a photo-documentary about the Black Panther Movement in Oakland, California in the 60s. When he relayed his experiences and photographs in working with the Panthers, it was so diametrically opposed to how the news covered them that I recall being profoundly affected by that. I think that this is what drove me to finding the 'truth' in social issues...and that photography could be a powerful change agent for exposing truth.
But for the most part my time there was spent pursuing fine art photography and becoming an accomplished darkroom printer. Pirkle Jones had been a personal printer to Ansel Adams for many years and so Pirkle demanded absolute fluency in exposure and printing. I'm convinced that those principles have carried over into my now all-digital work and I still try to maintain those same standards.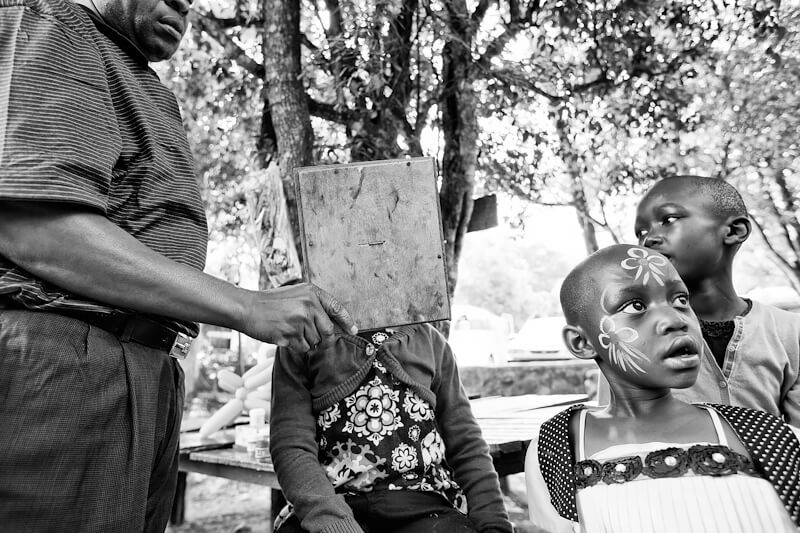 © Maureen Ruddy Burkhart - Mirror Mirror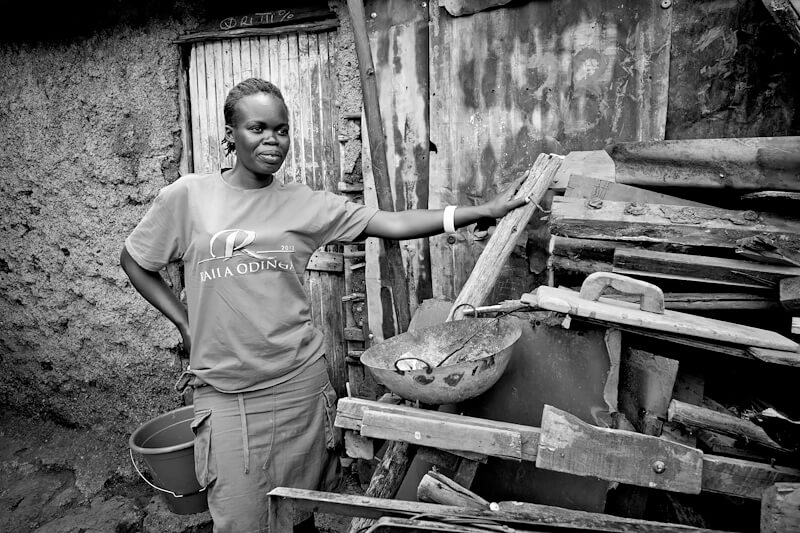 © Maureen Ruddy Burkhart - Miss Helens Domain
AAP: Your projects are very different from one-another, how do choose your projects?
Maureen Ruddy Burkhart
: Regarding my documentary work, I look for projects based on interest and accessibility. For my more recent farm work, I was paired up through an arts organization for a pilot project matching multi-disciplinary artists with organic farms in the hopes that they would inspire each other. That was a tough one for me since farmers tend to be extremely introverted. Luckily, I'm married to an introvert so I know how to get to the 'heart' of the matter, so to speak. That project A Biodynamic Love Story was symbiotic. I learned a lot about the passions and sacrifices of farm workers and they, in turn, still use my book to reflect on their purpose (their words). Later, when the energy company had to rip up their land for infrastructure, they used the book to persuade them to go as gently as possible in the destruction of their precious land and soil.
One farmworker who stood out to me had a post-graduate degree but decided to work on a farm rather than pursue another higher paying job. She told me that her parents didn't understand. So she showed them my book and said This is why I do it! She felt the photographs told her story better than words ever could.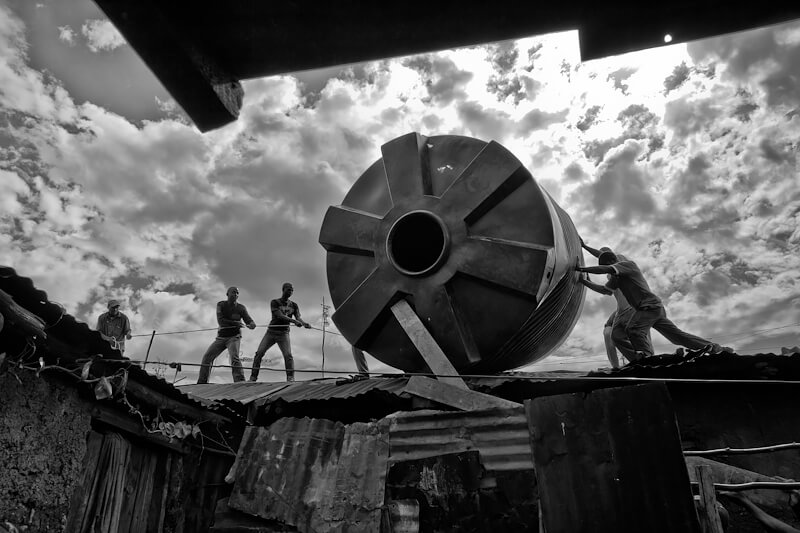 © Maureen Ruddy Burkhart - Moving the 10K Liter Water Tank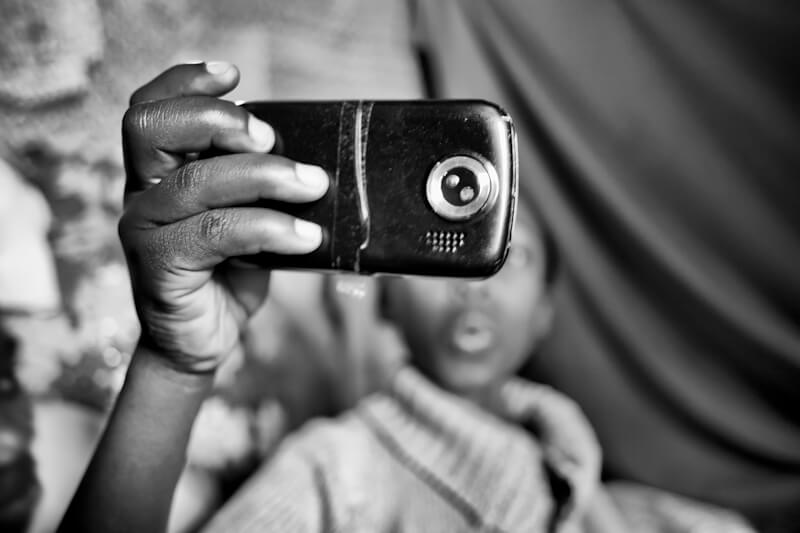 © Maureen Ruddy Burkhart - My Phone Takes Photos Too
AAP: Why did you start working with the non-profit organization Power of Hope Kiberia?
Maureen Ruddy Burkhart
: With regard to The Power of Hope Kibera, I supported the daughter of a good friend in her graduate work in sanitation in the slums of Kibera, never imagining that I would actually go there. That project intrigued me because it was initiated by Kibera residents to lessen mortality rates of young children there.
Around that time my mother passed. In her memory I decided that I would volunteer my services for the Power of Hope Kibera (POHK). They desperately needed promotional photographs to upscale. Because they are a Kibera-based project, they had the necessary connections with regard to transportation and security. I always had a personal body guard, Joshua, born and raised in the slum. Slum residents became used to our work there, indeed, most of the project workers were slum residents.
I insisted on obtaining model releases for most of the women and the children that might show up in the photos. One of the women, H., told me 'Thank you for respecting us'. That meant everything to me. So even if a photographer thinks they don't need a model release, I would say, maybe you don't NEED one, but perhaps you should do it as a sign of mutual respect.
AAP: What challenges did you have to overcome?
Maureen Ruddy Burkhart
: For me, the greatest challenges there were the technical aspects of shooting, rather than the security issues. Dark skin, very dark rooms, and bright sunlight, shooting back and forth all day long. I credit my Canon EOS 5D and EF 16-35mm F2.8L lens for doing a great job for me, and for post-processing I depended on Lightroom. On my first full night of editing, I switched between color and B&W and just knew that the series had to be in B&W. I found the color just too distracting from the message. I wrote on my blog that night that 'with one eye I saw poverty and with the other, joy'. That blog and phrase has since been translated into at least a dozen different languages that I could find on Google.
In return for my POHK promotional photography, I was given free reign to pursue my personal work. I'll admit though, that I really had no idea what that would be. My first task was giving the Power of Hope what they needed. Out of that came my personal vision: finding joy in an otherwise miserable world. My signature image Balancing Act showing the joy of fatherhood was made on my first day there and I still consider it my favorite.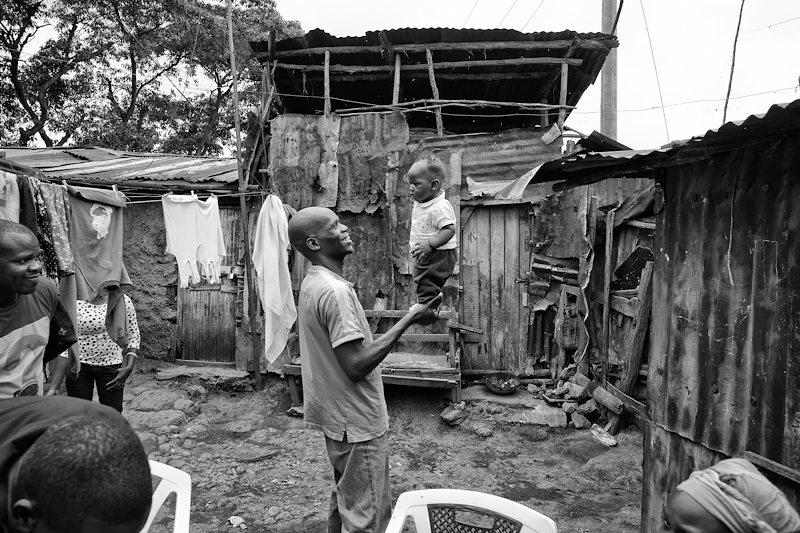 © Maureen Ruddy Burkhart - Balancing Act
AAP: Can you explain the title A slice of Heaven?
Maureen Ruddy Burkhart
: Everyone in the world knows what a slum looks like, I didn't feel that I needed to 're-invent the wheel'. But true to my roots, I looked past the obvious and read the non-verbal language to come up with this series of images that I call Kibera: A Slice of Heaven. I call it that because that's exactly how I feel about Kibera: the spirit of the place is a small window into heaven, if we can see past the obvious obstacles of extreme poverty.
AAP: Have they seen the photographs?
Maureen Ruddy Burkhart
: After my first month in Kibera and Nairobi, I did have prints made to give to people that I had photographed. On my second trip however the photo lab had closed down so I created a gallery on my SmugMug site with free downloads and gave people the link to it. This was far more practical for everyone. People would come up to me and ask for a portrait, sometimes they needed it for business purposes, and I was always happy to oblige. I'm still friends with many of the folks I met there, including some women with POHK who now have successful businesses in Nairobi. They were able to build their personal wealth in part from their time with the Power of Hope.
AAP: Your work is poetic was it important for you to show the positive aspects of Kiberia instead of its misery?
Maureen Ruddy Burkhart
: I've traveled extensively and am fully aware of the swaths of poverty and misery, lack of sanitation and opportunity in the world, but one thing that I can still believe in is the goodness of the human spirit. That is truly the message underlying my work. With regard to the actual images, I like to tell a story with a single photograph. I hope that a viewer will pause and look as there are often layers of information within that two-dimensional frame. I hope the viewer can linger a moment and see it, read it, drink it.
AAP: Do you spend a lot of time editing your work?
Maureen Ruddy Burkhart
: I do spend a lot of time editing. I like my images to look well crafted. I also try to be diligent about the sequencing. I studied under a National Geographic editor to try to get a sense of how to do that. To my surprise, it was very much like creating a movie. I was a filmmaker/editor for the U.S. Navy for a few years, which may have helped me with this.
AAP: Do you have a mentor? A favorite photographer?
Maureen Ruddy Burkhart
:My favorite photographers are Henri Cartier-Bresson, W. Eugene Smith and Dorothea Lange. Imagine my surprise when I only recently came across this photo by Cartier-Bresson, Armenia, circa 1972.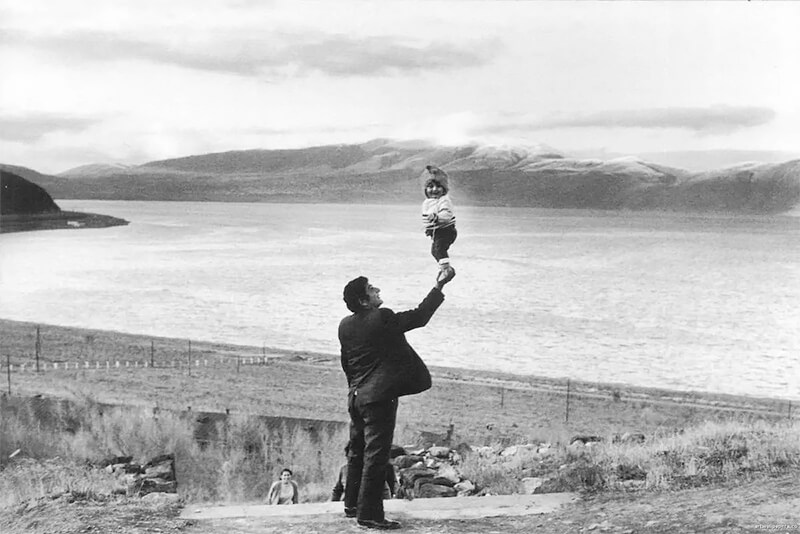 AAP: What advice would you give someone who would like to become a photographer today?
Maureen Ruddy Burkhart
: Until recently I had a studio in Longmont, Colorado, where I specialized in digital imaging and photographing artwork for artist websites, promotional material and high resolution printed matter. It's also where I made my fine art prints, including the matting and framing of works for exhibition. I taught classes in iPhone photography to individuals and organizations, including art galleries and high tech companies. I also have done stock photography for many years. My point here is that if I were to give sage advice to young photographers it would be to obtain skills beyond the creation of fine art photography.
If I were to advise my creative younger self, I would recite the mantra I learned from another photographer and close friend to: Silence the Critic. It takes something like a brain re-programming to shut out all the 'noise' of what we think we want to show the world and what our true vision is. In attempting to find our vision, we need to be more in our non-judgmental, intuitive brains. Something like Cartier-Bresson's idea of 'decisive moment' where all things come into play, most importantly the photographer's intuition.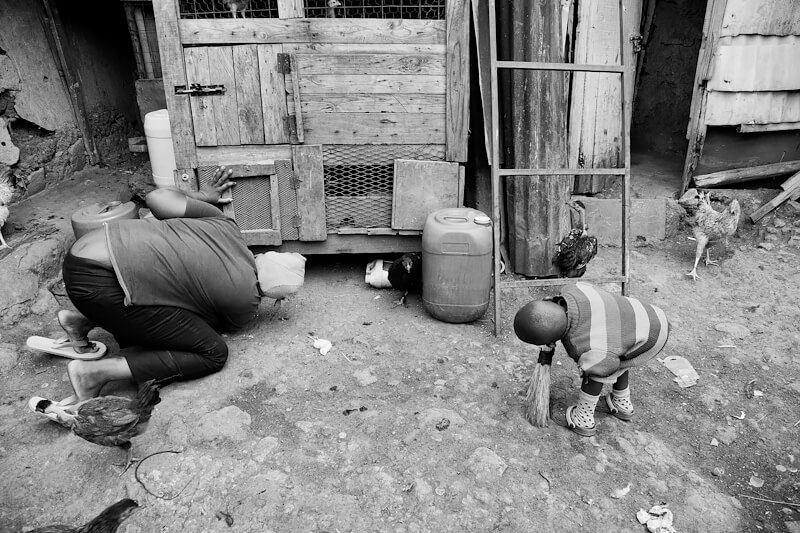 © Maureen Ruddy Burkhart - Counting Chicks
AAP:What are your worst and best memories as a photographer?
Maureen Ruddy Burkhart
: My worst nightmare happened in 1995 in Beijing at the UN Conference on Women, I was an assignment photographer. It was raining like crazy and I had my camera bag under my poncho, caught a bus, released the bag, laying it on the seat beside me. When my stop came, I jumped off without my equipment! I waited in the rain for a few hours for the bus to come back around, and not speaking Mandarin, I gesticulated 'camera' with sign language to every bus driver. Eventually one bus driver opened his door, saw me gesticulating and held up my camera bag! Saved!
One of my favorite experiences was being invited as a guest artist to Inner Mongolia, China, to exhibit my work in the world's biggest yurt! In the Gobi Desert, in the coldest part of winter. It was an experience I will never forget and I met the most amazing photographers many of whom I'm still in touch with.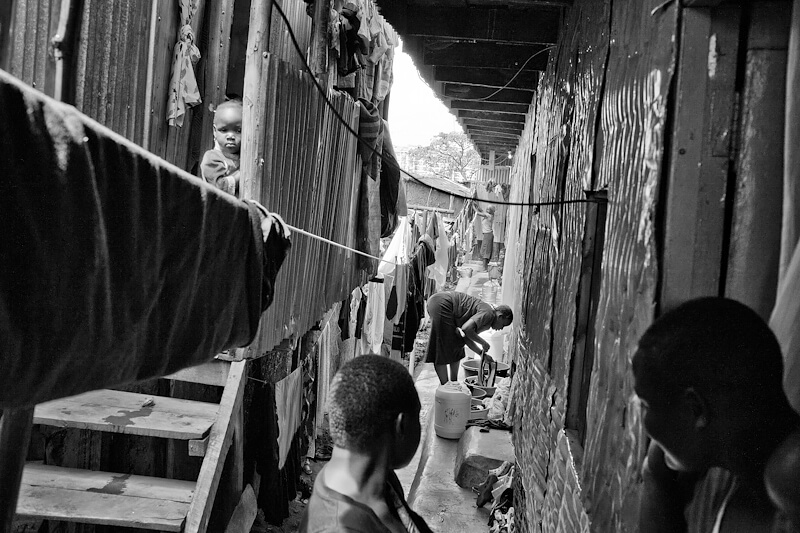 © Maureen Ruddy Burkhart - Every Day Is Laundry Day
AAP: Why Mexico?
Maureen Ruddy Burkhart
: I currently live in the World Heritage City of Guanajuato, Mexico, at 6600 ft. My husband and I decided a few years ago that we wanted to move to another country for at least a year and practice our Spanish and travel. So we sold our house, over 80% of our worldly belongings, and at the last minute decided on Mexico. We are both engaged in some kind of business, I'm doing travel and stock photography. But mostly I'm trying to enjoy not having a studio and just indulging my new freedom and using almost exclusively the iPhone. This allows me to move very smoothly and unobtrusively within my environment. For my travels I often use my Fujifilm XT2, a new mirrorless camera, which I love. It's quiet and lightweight.
AAP: What are your current and future projects?
I'm currently shooting for the pure love of it and not really focused on a specific project. Since moving to Mexico in February, I'm telling the story of people enjoying their worlds and each other. So I guess maybe I AM working on a project.
With photography at almost everyone's fingertips these days, why continue to press the button? To look at life through a viewfinder? What is it that separates the 'artist' from the 'photographer'? I can see what is clearly there or I can interpret what is there. For me the passion, the challenge, is to understand the language of that interpretation.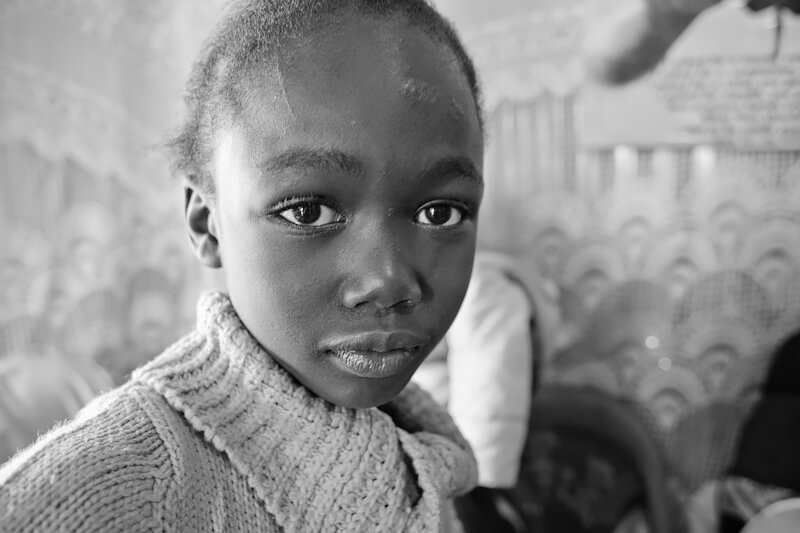 © Maureen Ruddy Burkhart - Evinta Means Born in the Morning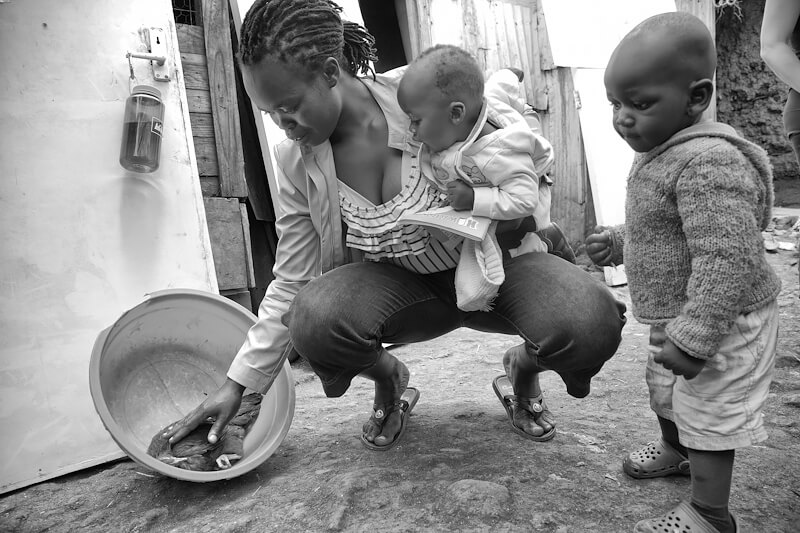 © Maureen Ruddy Burkhart - Healing Touch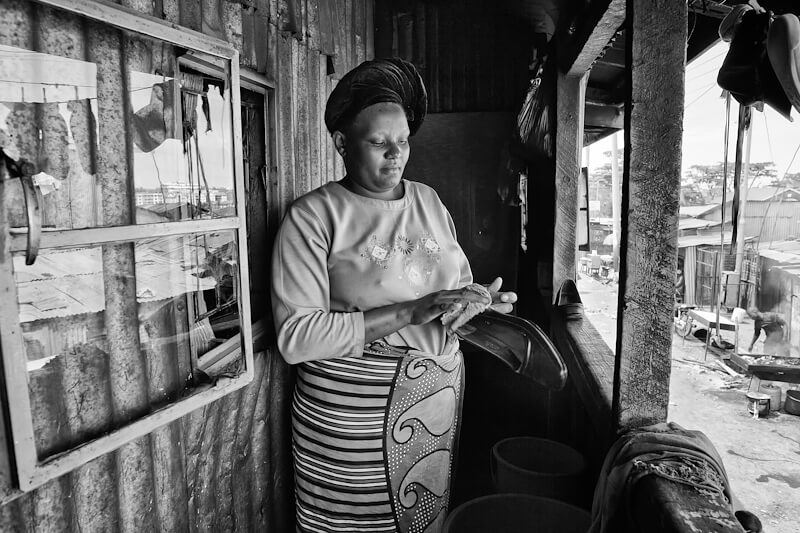 © Maureen Ruddy Burkhart - Kibera Shoe Cleaner
© Maureen Ruddy Burkhart - Like Father Like Daughter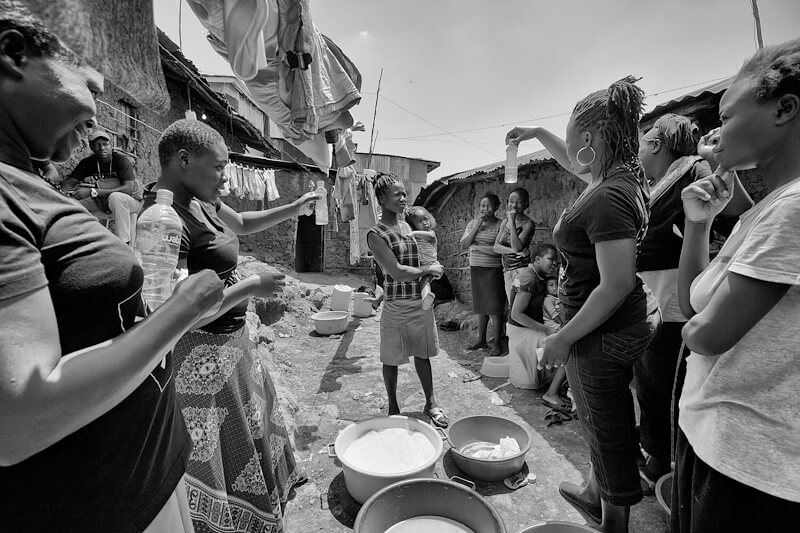 © Maureen Ruddy Burkhart - Liquid Soap Demo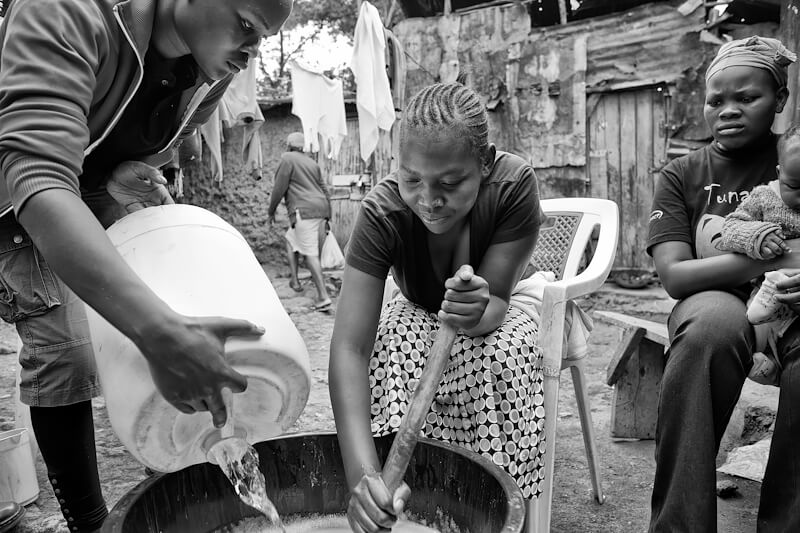 © Maureen Ruddy Burkhart - Making Soap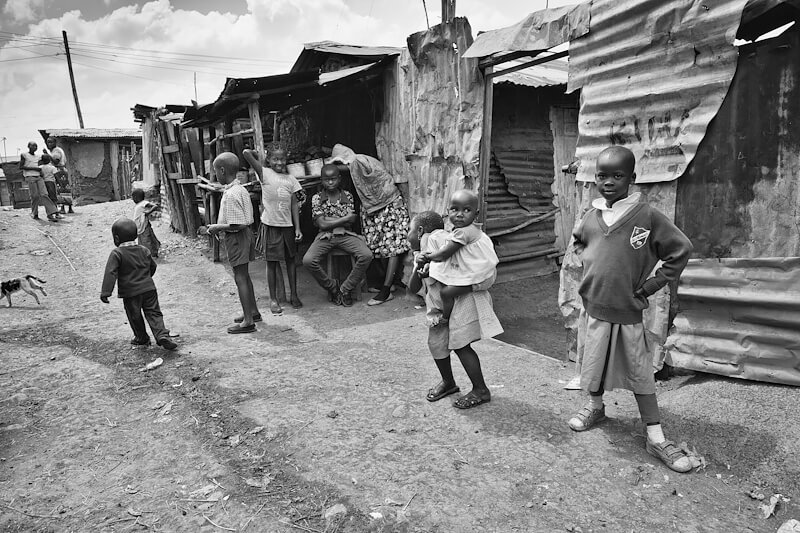 © Maureen Ruddy Burkhart - Neighborhood Watch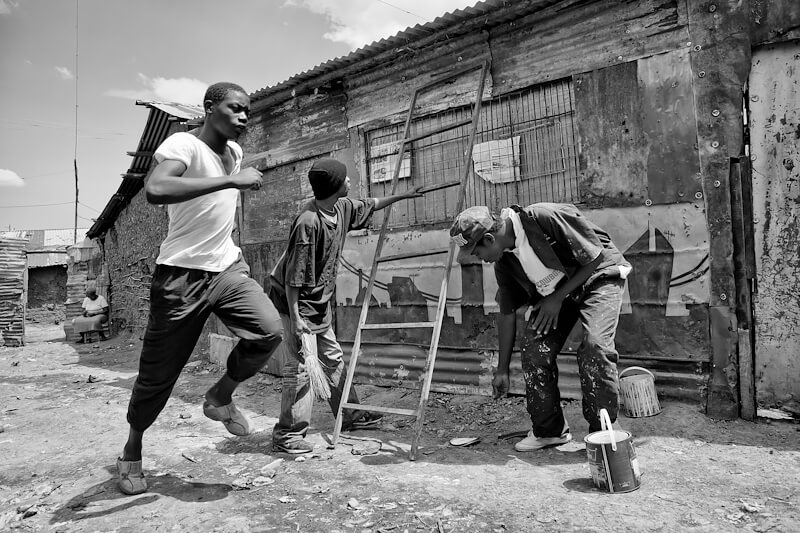 © Maureen Ruddy Burkhart - Non Stop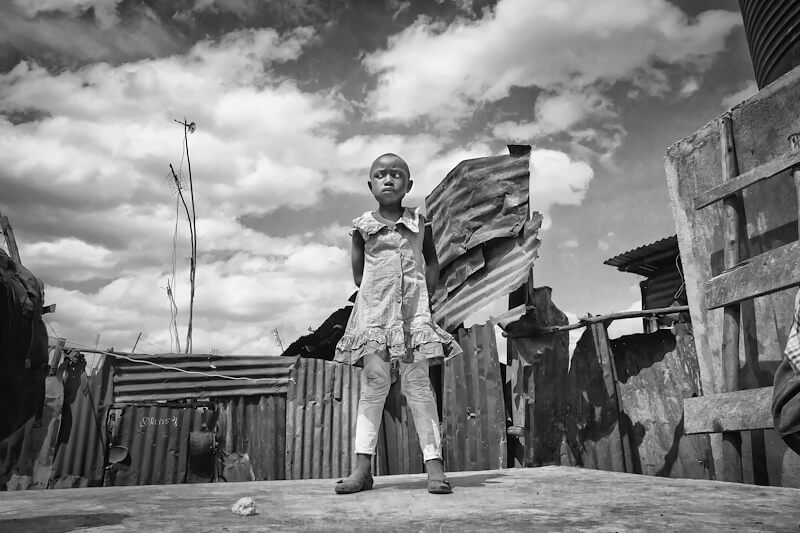 © Maureen Ruddy Burkhart - Rebecca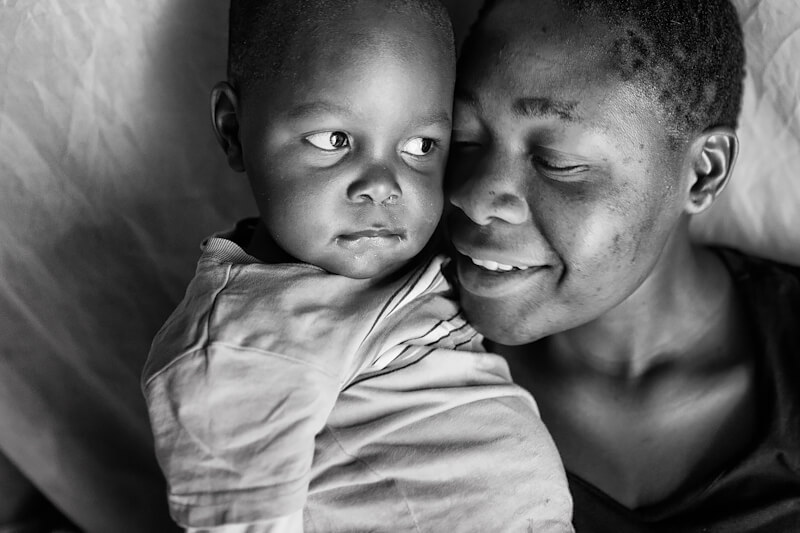 © Maureen Ruddy Burkhart - Ruth and Ryan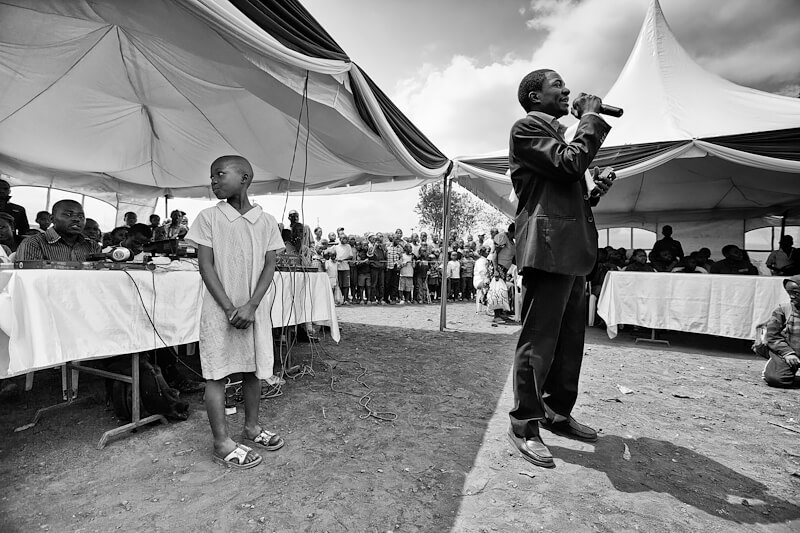 © Maureen Ruddy Burkhart - She Will Sing National Anthem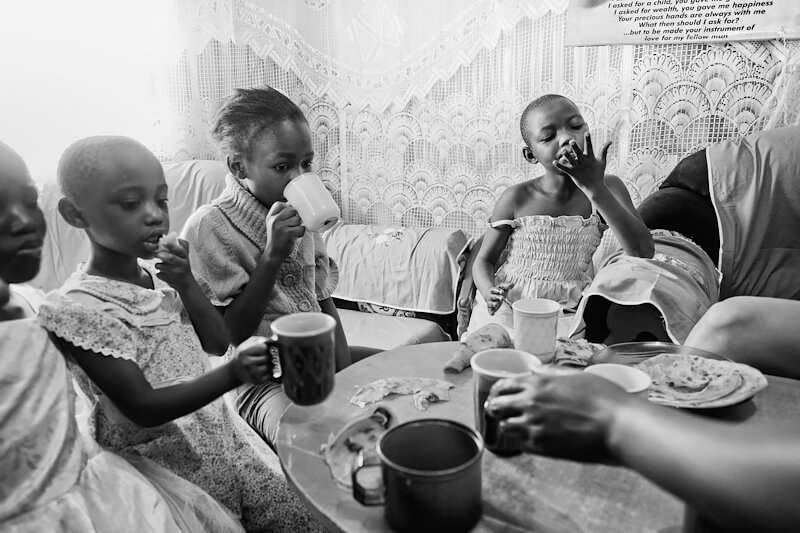 © Maureen Ruddy Burkhart - Tea Party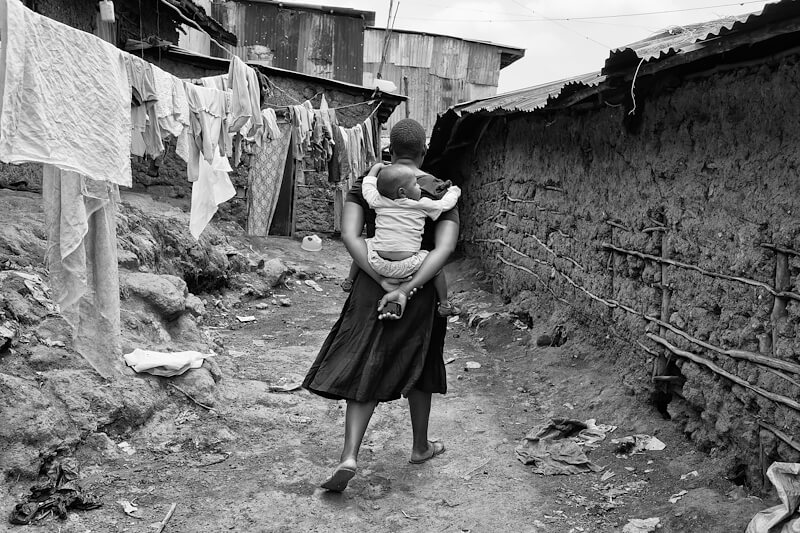 © Maureen Ruddy Burkhart - The Way Home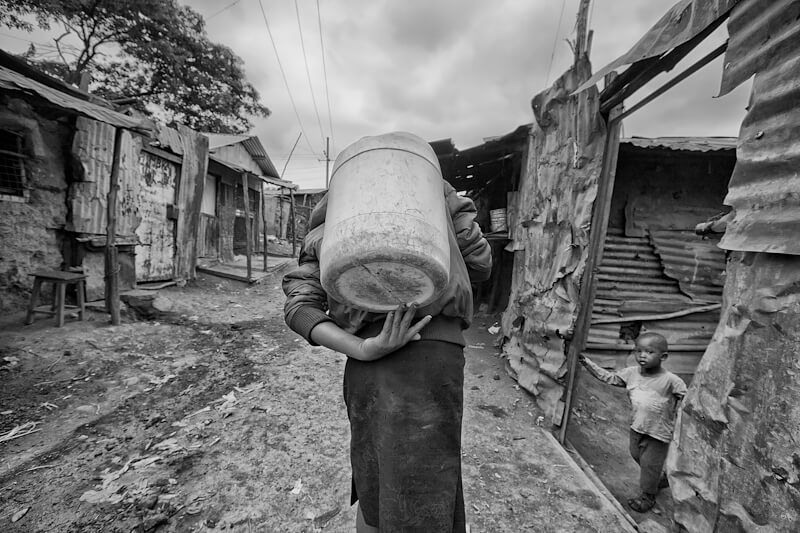 © Maureen Ruddy Burkhart - Water Bearer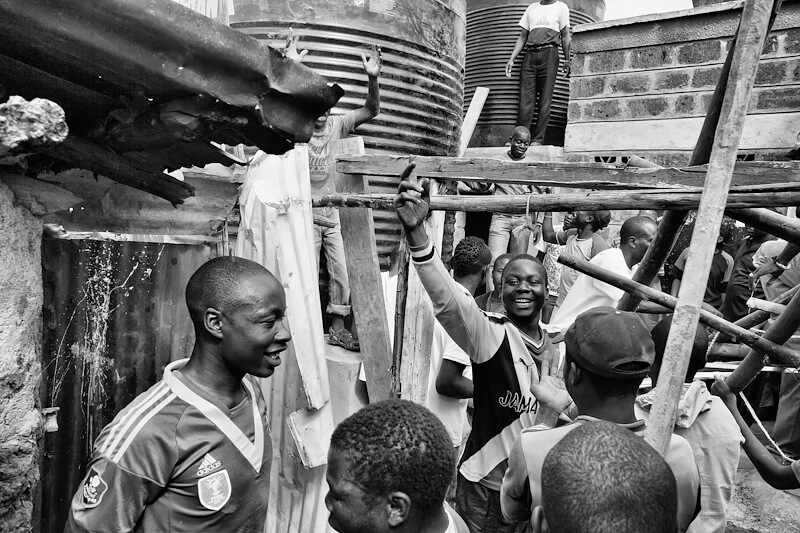 © Maureen Ruddy Burkhart - We Did It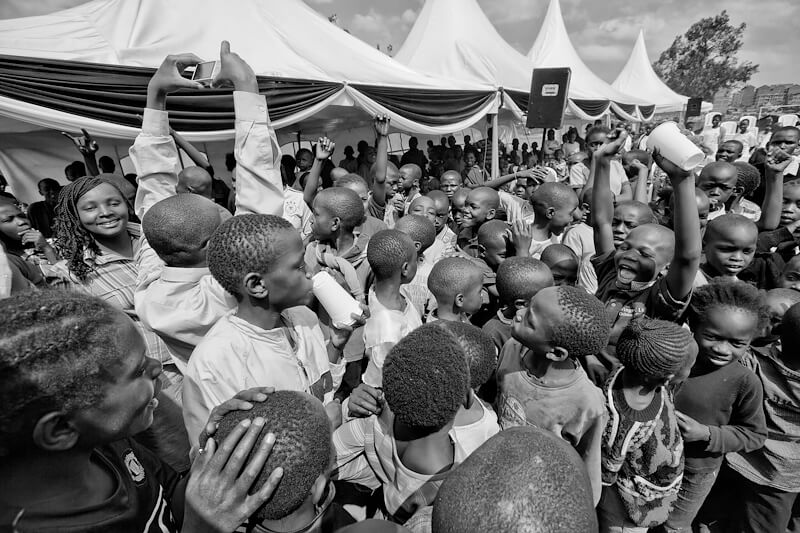 © Maureen Ruddy Burkhart - We Won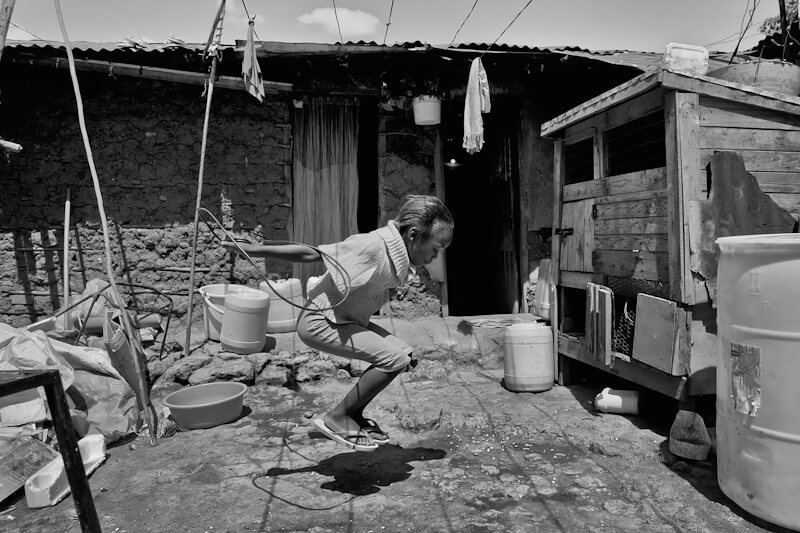 © Maureen Ruddy Burkhart - Wikre Jump Rope