Presented by Art Miami, the fourth, rich, and eagerly anticipated edition of Art New York, landed on the industrial spaces of Pier 94, showcasing a fresh and overarching view of works by 1,200 renewed and emergent worldwide artists from the contemporary, modern, post-war and pop eras.
The show, on view Thursday, May 3rd through Sunday, May 6th, proudly brought together 95 galleries from 30 countries, and eclectically inspired artists, collectors and dealers with a museum-like scenography, featuring diverse media such as photography, prints, drawings, design and sculpture.
In the spotlight, selected pieces from David Hockney, Josef Albers, Alexander Calder, Jean Michel Basquiat, Pablo Picasso, Roy Lichtenstein, Damien Hirst, Marc Chagall, Donald Judd, Ed Ruscha, Donald Sultan, Gerhard Richter, Andy Warhol, Edward Hopper, Keith Haring, Frank Stella, Anish Kapoor, Gavin Turk and more.
Here what we loved in our hunt for photography
As for the Vintage selection, the Canadian
Nikola Rukaj Gallery
thrilled us, showcasing a joyful carousel of silver gelatin prints from the 50s, signed
Jerry Schatzberg
. The photographs were cleverly and harmoniously displayed along with selected paintings by Malcom Liepke, in a ravishing, aesthetically pleasing match.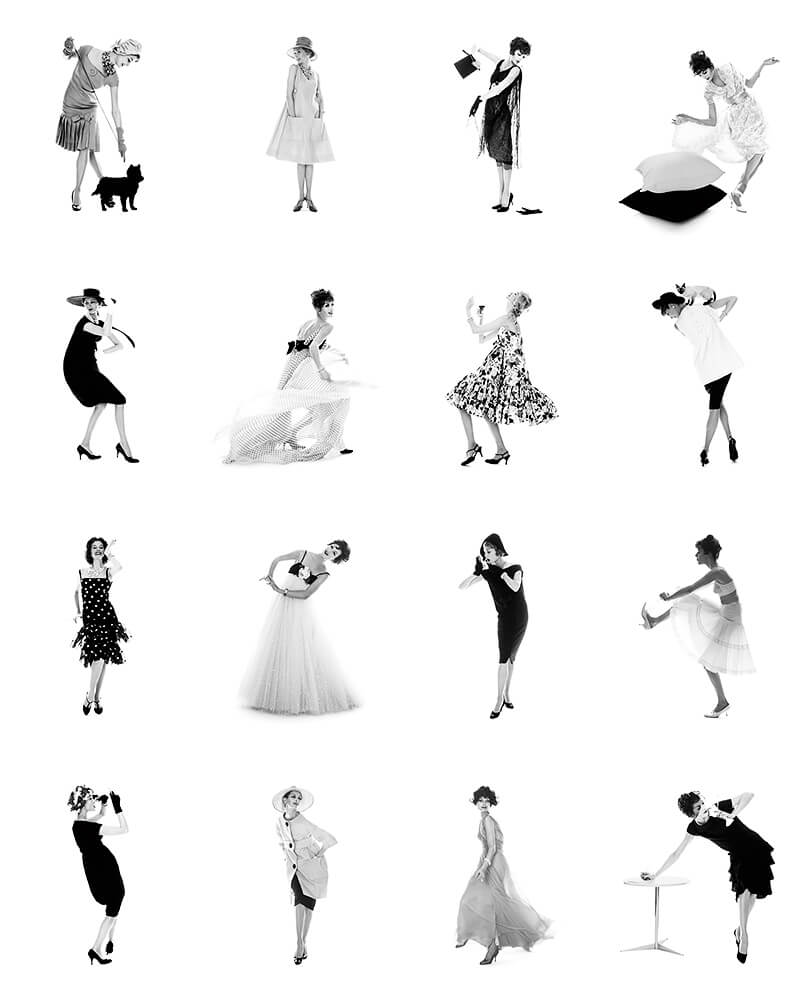 © Jerry Schatzberg - Contact Image, 1958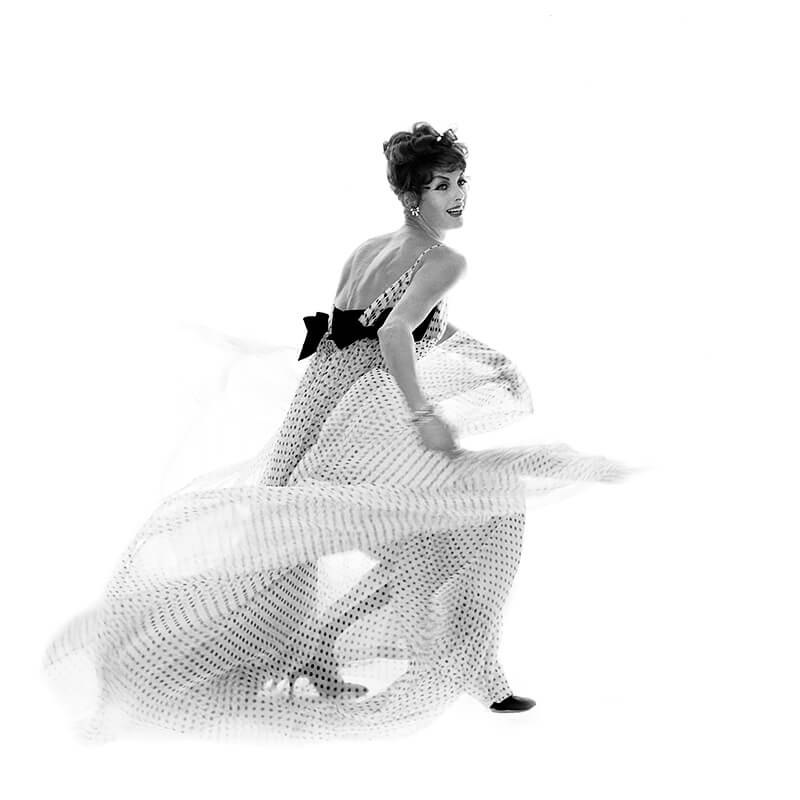 © Jerry Schatzberg - Cha Cha Cha 1, 1958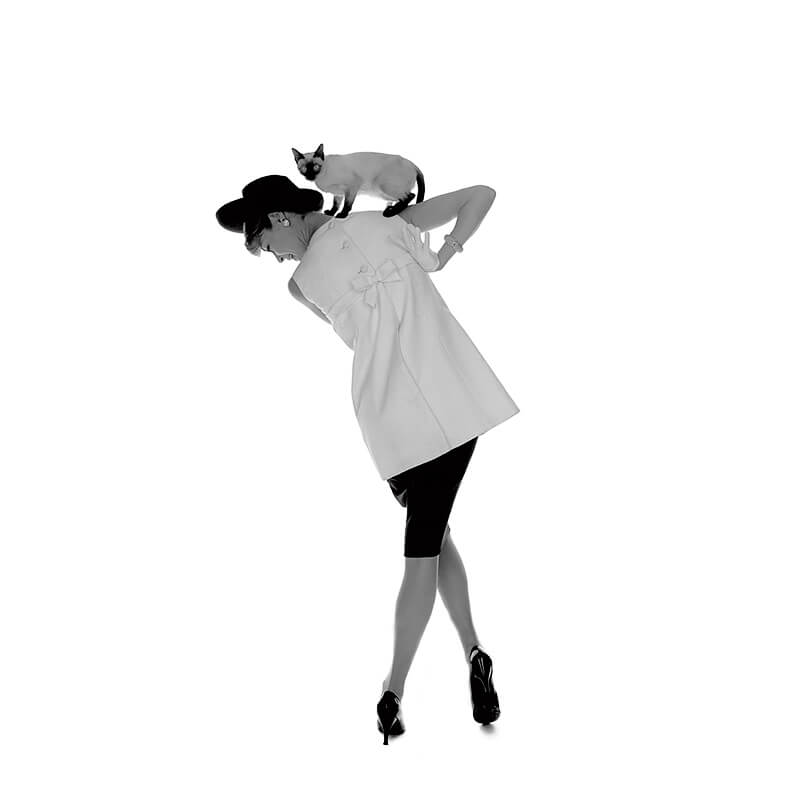 © Jerry Schatzberg - Cha Cha Cha 2, 1958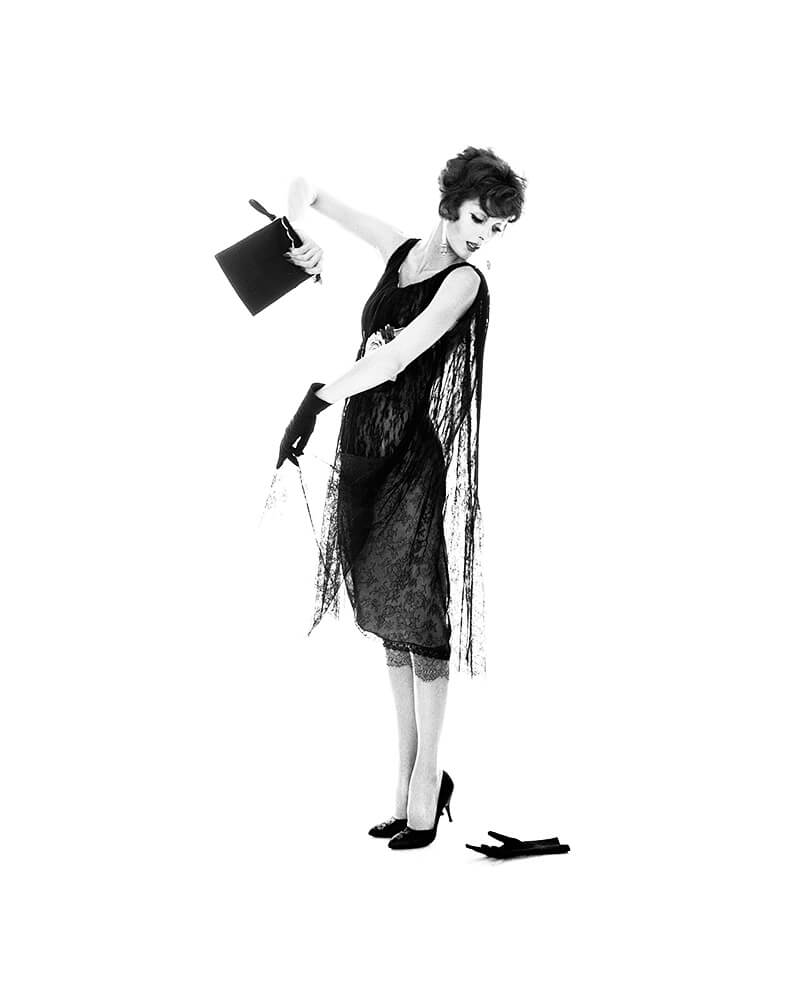 © Jerry Schatzberg - Cha Cha Cha 3, 1958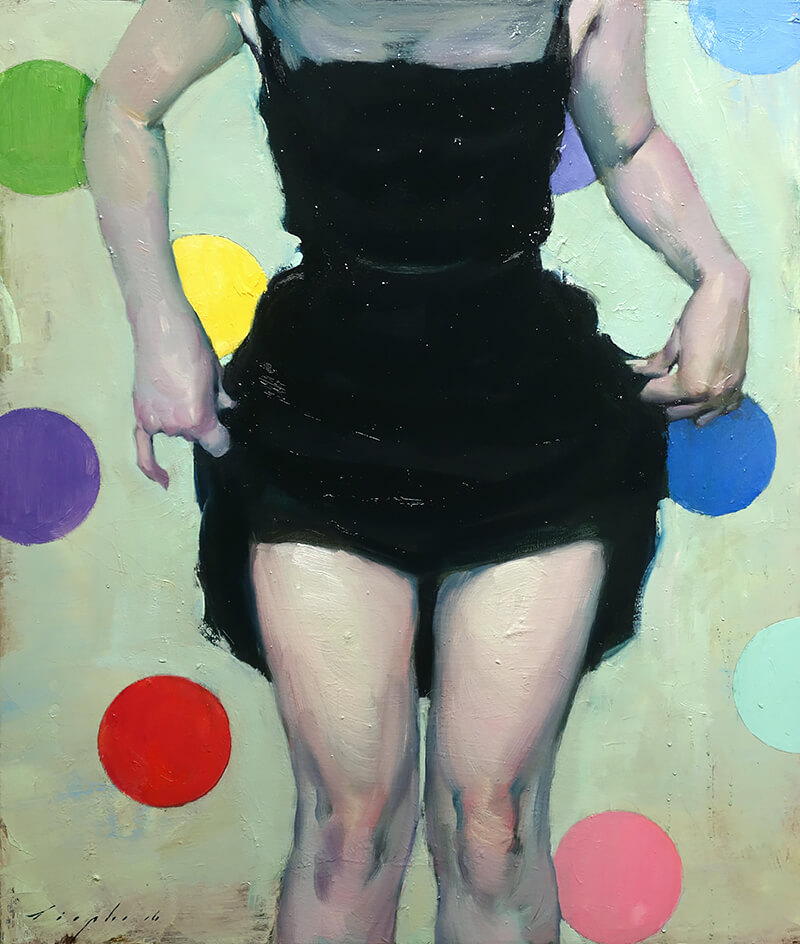 © Malcolm Liepke - American Girl, oil on canvas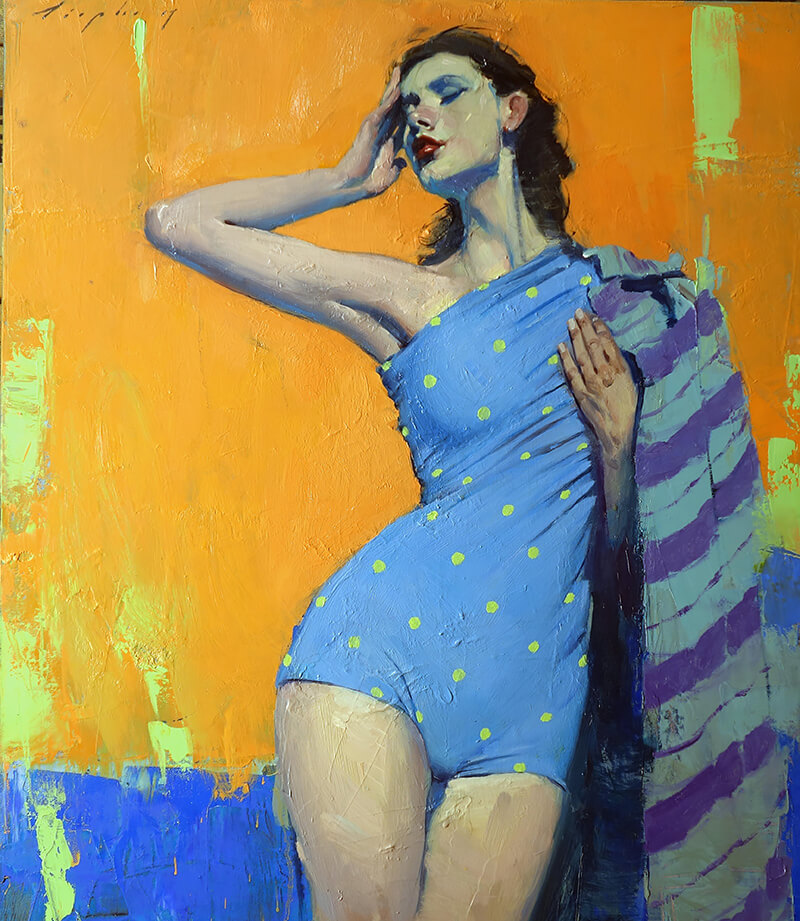 © Malcolm Liepke - Polka Dots, oil on canvas
In the mood for abstraction,
Cynthia Reeves
chose the minimalism of the German artist
Georg Güttinger
. Splintering the bounds between painting and photography, the vertical formalism of
Waterfall
(2017), drove us towards an imaginary path where landscapes and dimensions are artificially reduced to a painterly experience made of abstract lines and primary colors, achieving a perfect perception of weightlessness.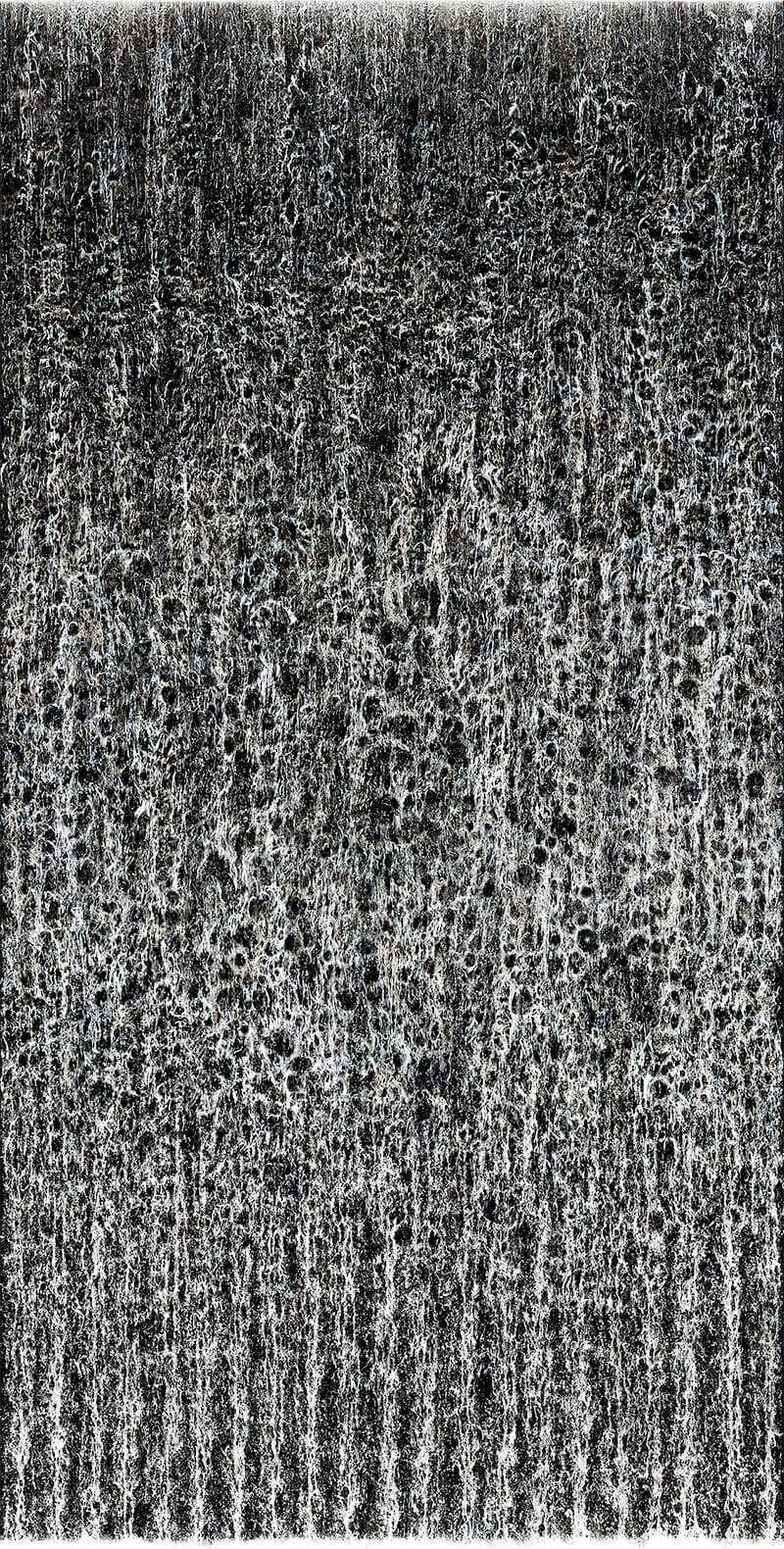 Courtesy of Cynthia Reeves and Georg Güttinger, Waterfall, 2017
The Atlanta based gallery,
Connect Contemporary
, invested instead in the visionary talent of the Iranian photographer
Pezhman
. The artist, author of the stunning series
Budoir
, joined the show with unique, highly treated, dreamlike pieces from his last production. As experimental as classic, the aesthetic of
Siren Song and Cymopoleia
(2018) perpetuate Pezhman's visual inquiry upon the plasticity of movement, as enhanced by the antigravity action of the water: a reoccurring pattern continuing the voluptuous impressionism of the series
Aqueous
. Pezham is an authentic, innovative, conceptual artisan of actual Beauty. Each chapter of his impressive and hybrid portfolio is the embodiment of an innate devotion to imagery that he evocatively brings to expression by drawing upon his technical mastery and his superior understanding of the rules of composition.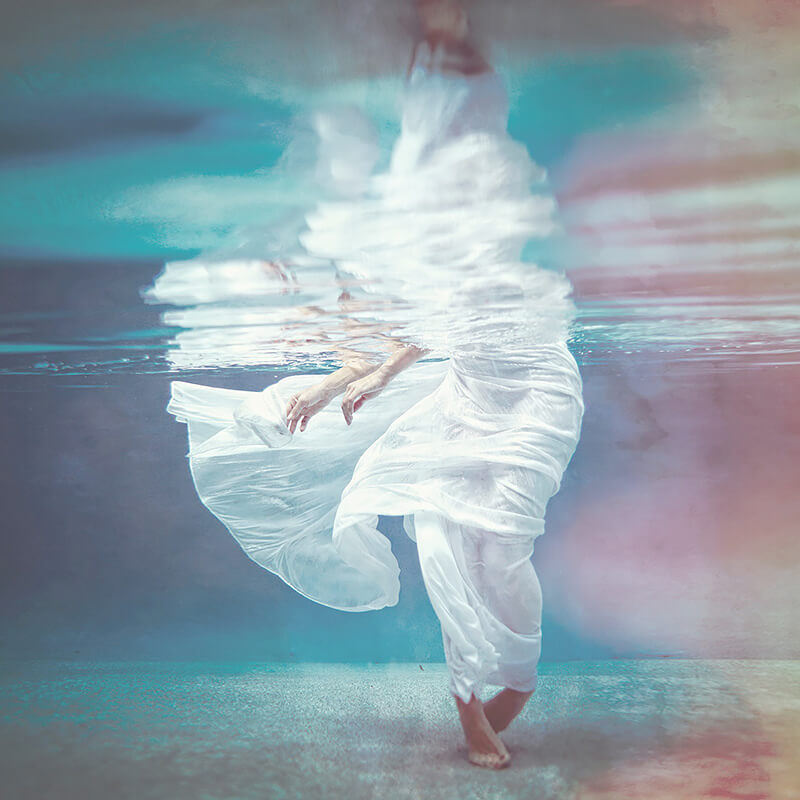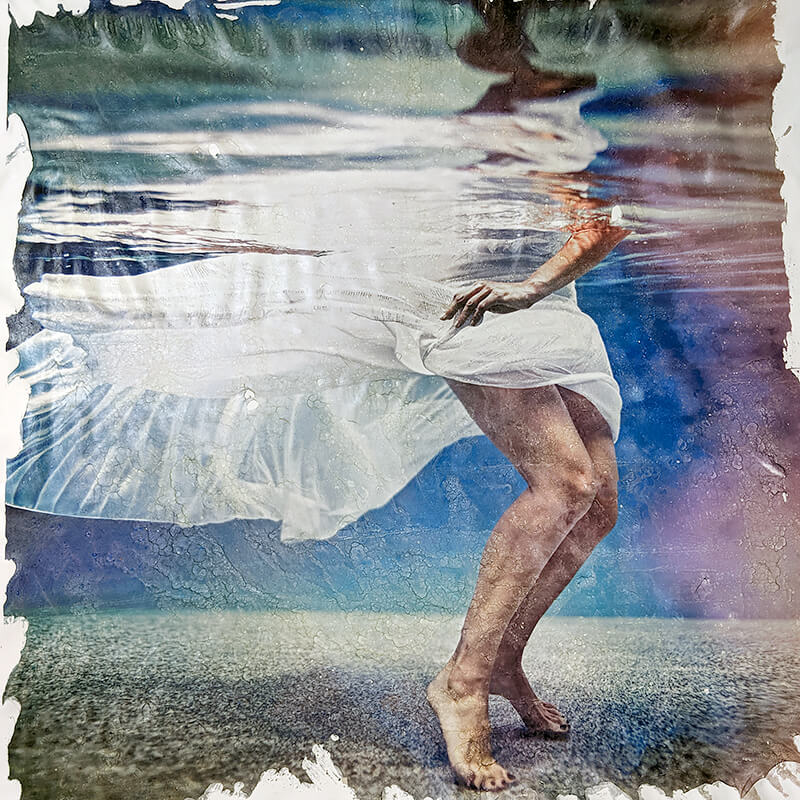 Iranian photography was equally honored by the French
55Bellechasse
. The Gallery vastly highlighted the autobiographic work of Niloufar Banisadr. If large room was given to her declarative, iconic sequence of autoportraits, we have been rather blown away by the silent beauty of abstracts photographs from the series
The imprint (2010), Sexy Window (2012), and Hymen (2016)
. In these works the artist delivers authentic, highly intimate and abstract compositions, invisibly staging her presence through elegant, emotionally powerful, captivating images.
The same intimate language, was evidently tangible overall the realistic, large scale made, and highly defined work of the Italian artist Fabiano Parisi (
Cynthia Corbett Gallery
). Selected photographs from the series
Il mondo che non vedo
(The world I do not see) and
Empire of light
, witness Parisi's pilgrimages around the world, in search of abandoned and decaying architectural interiors and exteriors resurrected through the camera. These highly detailed, slightly saturated images are governed by a dihcotomic aesthetic where the prevailing decadence is the visible trace of an invisible forgotten scenic splendor.
Rita Murray