APA San Diego is very proud to welcome acclaimed photographer Dan Winters. Join us for a special event including a photographic talk and presentation at the Museum of Photographic Arts in the Joan and Irwin Jacobs Theater on Tuesday, March 6th 2018.
About Dan Winters:
Dan Winters is an award-winning photographer who is best known for his celebrity portraits, photojournalism and illustrations. His work has been featured in a variety of publications including GQ, Vanity Fair, TIME, The New York Times Magazine, National Geographic, The New Yorker, Rolling Stone and WIRED. His range of clients include HBO, Amazon, Netflix, Apple, Microsoft, Samsung, Warner Brothers, Paramount, Universal, Sony, RCA and Interscope. He's had multiple solo gallery exhibitions in New York, Los Angeles and a solo exhibition at the Telfair Museum Jepson Center for the Arts in Savannah. His work is in permanent collections at the National Portrait Gallery, Museum of Fine Art in Houston, the Telfair Museum and The Harry Ransom Center.
Aside from an impressive client list and overall body of work, Dan has a collection of successful books in publication that address a variety of subjects, including Road To Seeing, a deep dive into his personal journey in photography and The Grey Ghost, a selection of 30 years of New York street photography. He currently splits his time between Austin, Los Angeles and Savannah Georgia with his wife and son.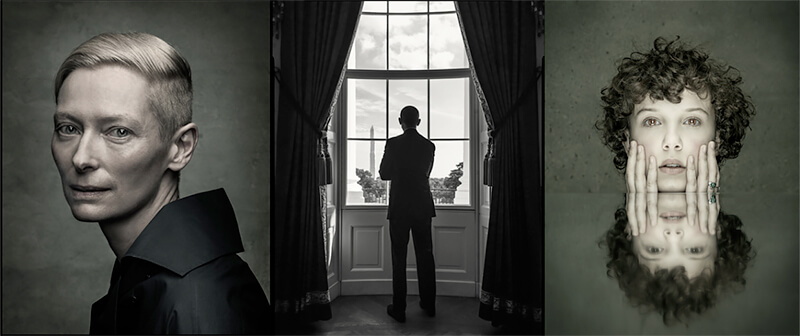 March 6, 2018 6:00-8:00 at MOPA / Joan and Irwin Jacobs Theater
APA and MOPA Members: $15
Students: $15
Affiliates (ASMP, LPW, SDMP) $20
Non-members: $25
Doors open at 6:00pm and event starts at 6:30pm