While jurying
PhotoLucida's Critical Mass
, I found some images that had the energy of
Ernst Haas'
photographs of motion, but these weren't color and they weren't bull fights or galloping horses. These were black and white pictures of people taking to the streets in the wake of the revelation of the Korean president's corruption. Before I read
Argus Paul Estabrook's
statement about the work, I looked at the pictures and wondered if it was a celebration or a revolution. There are fireworks and marching and dancing and police in riot gear and a man riding a larger than life horse, but wait...it's not a real horse...it's the movement of the camera that is creating the illusion and also creating the energy of these pictures. There is also, at the close of the series, a woman in traditional clothing who seems to be meditating or contemplating the scenes that have just unfolded before her. There is a quiet to the image, a peace that is not in the previous frames. It also appears that she may be in a state of transformation since there are literally two of her moving through the space. It is a perfect note to end on and it is wonderfully titled: Parting Thought.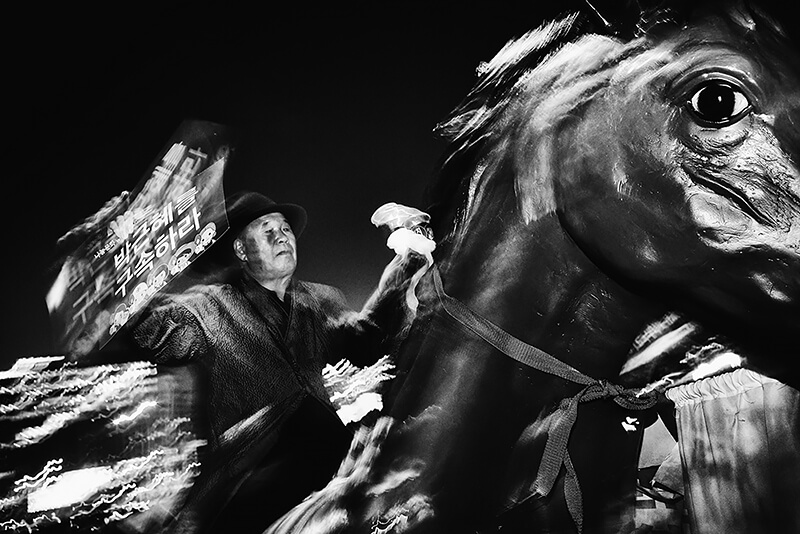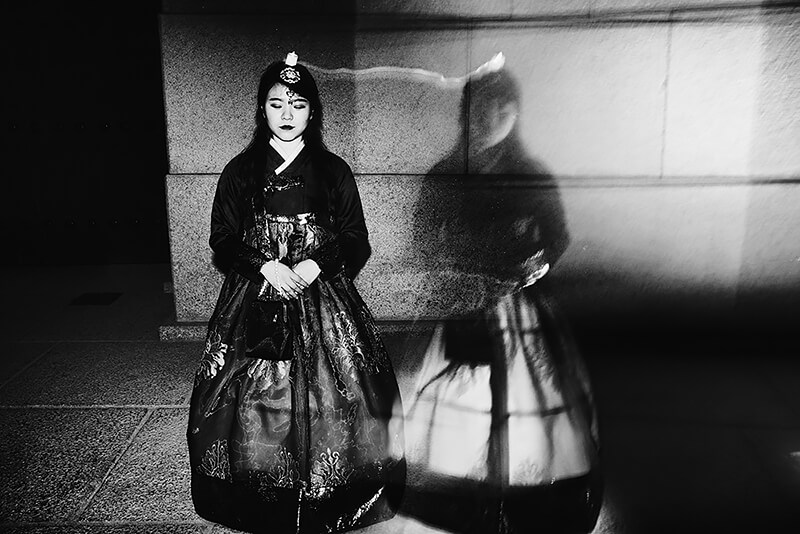 Here is what Estabrook had to say about his project, Losing Face:
In South Korean society, losing face is the worst thing that can happen to a person. The damage of having one's identity lost to shame is so ruinous, that it can completely destroy a person's social standing and authority.
And that is exactly what happened to the 11th President of South Korea, Park Geun-hye.
In late October 2016, Park's relationship with a shadowy advisor from a shaman-esque cult was revealed to extend to acts of extortion and influence peddling. South Koreans were shocked by the revelations. Demanding a government free from corruption and unknown influences, protesters began staging mass demonstrations every consecutive weekend in Seoul.
Flooding the streets while they marched towards the presidential grounds, protesters filled the night air chanting in unison, Come down and go to jail! Effigies and satirical street art continuously sprang up around the capital, especially so in Gwanghwamun Square. Measuring public opinion approximately one month after the protests began, Gallup Korea revealed her approval rating sank to a mere 4%, the lowest for any sitting president in South Korean history.
On December 9, 2016, the National Assembly voted to impeach her in an overwhelming 234-56 vote.
On March 10, 2017, she was formally removed from office after the Constitutional Court announced its unanimous ruling to uphold the impeachment.
This is what it looks like when the South Korean President loses face.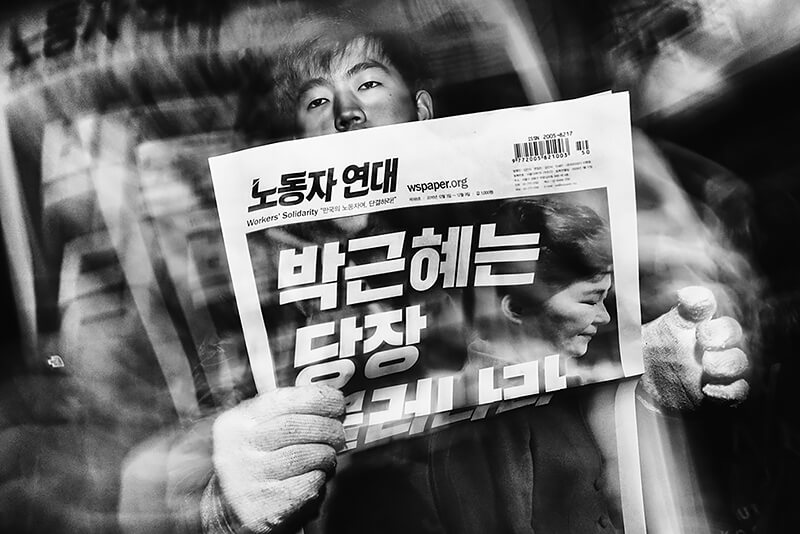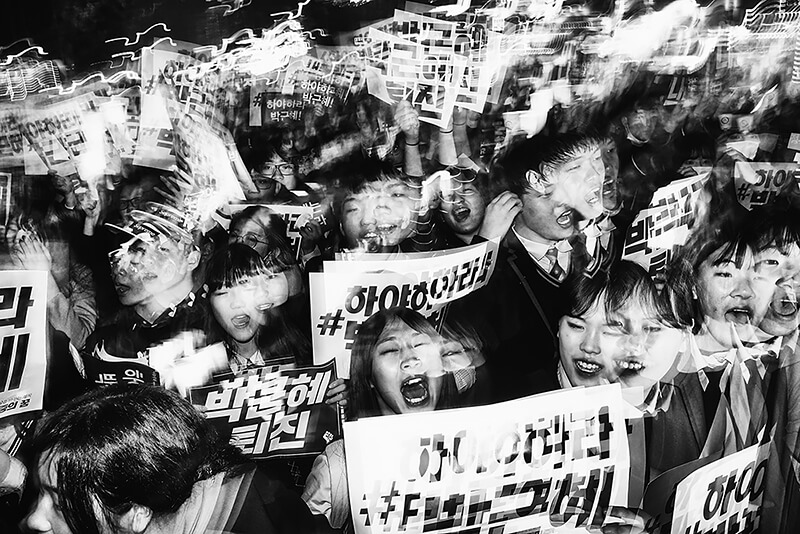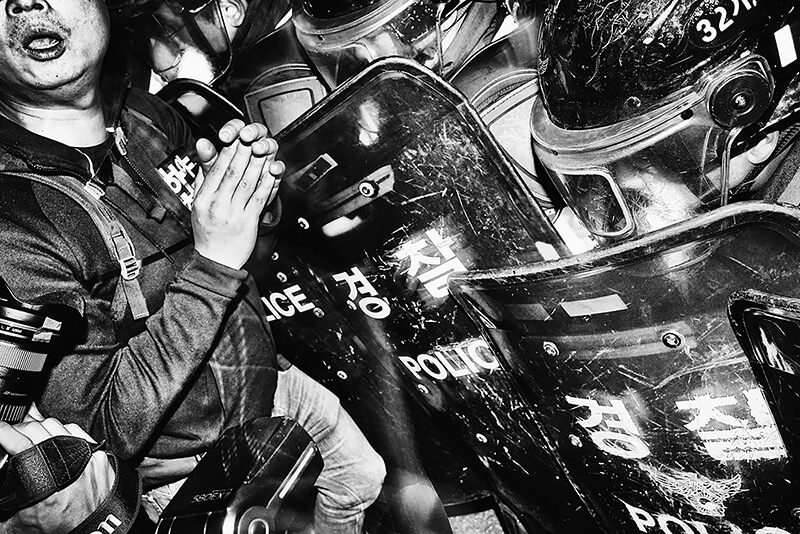 Biography
I'm an emerging photographer currently based in Seoul, South Korea. As a Korean-American who grew up in a rural area of Virginia, I have a unique perspective of Korean identity and its relationship to both global and regional communities. I studied photography as an undergraduate, but set it aside during my MFA program at James Madison University to concentrate on intermedia. After moving to South Korea, I rediscovered photography, using it as a means to document and share my experiences. In 2016, I mentored under David Alan Harvey to further study photographic philosophy and authorship.
My photography has been published in Burn Magazine and LensCulture. It has also been awarded by the Magnum Photography Awards, Sony World Photography Awards, LensCulture, PDN, IPOTY, IPA, MIFA, TIFA, as well as selected for inclusion at the 2017 Aperture Summer Open: On Freedom.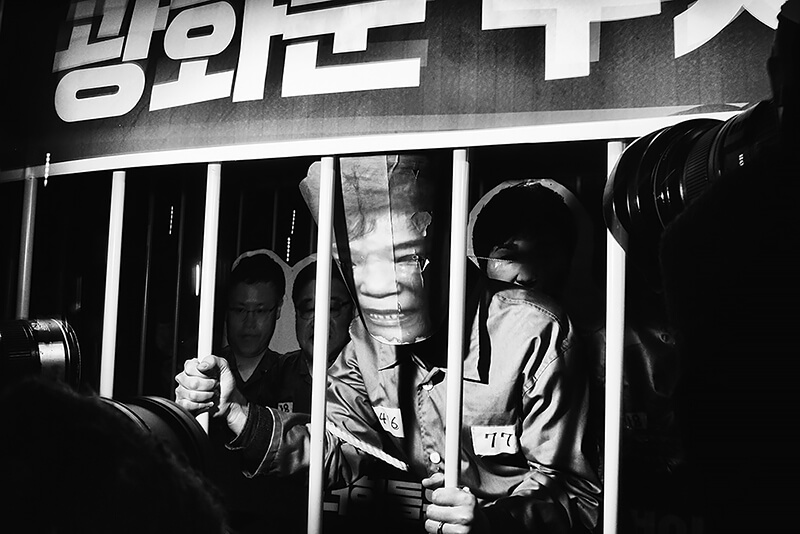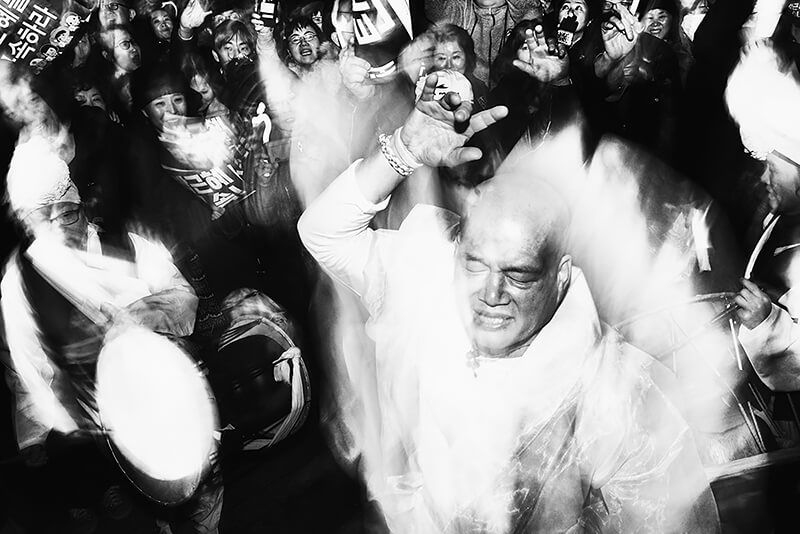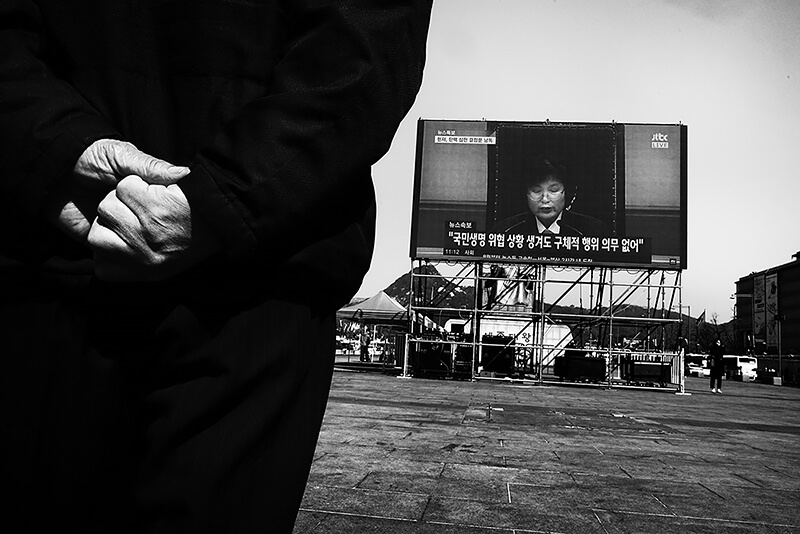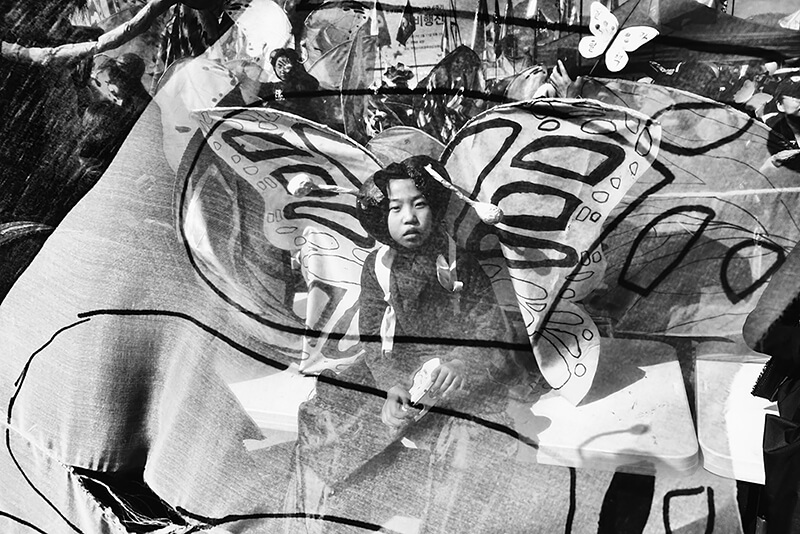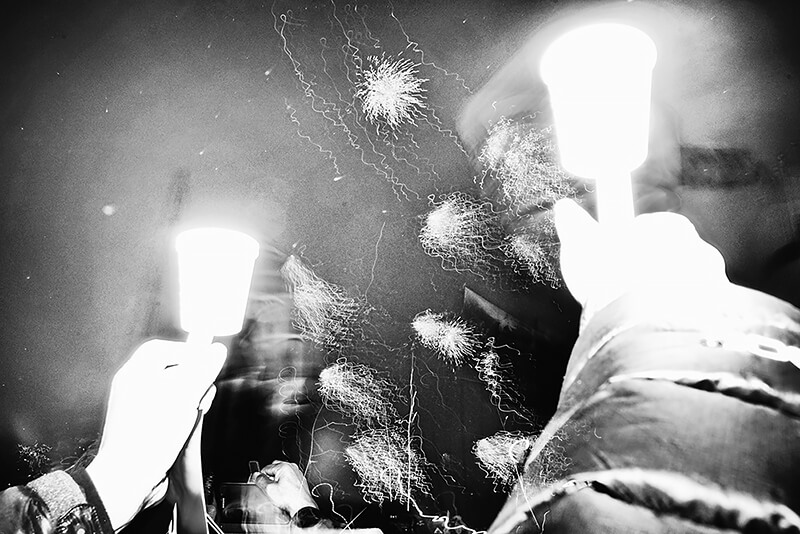 All about Argus Paul Estabrook