Sometimes I forget, when I'm looking through thousands of images, why I love photography and what attracted me to it in the first place. The light. It's the photographer's basic tool and yet I think often image-makers forget that this is what creates the mood and the tone of the picture. I was jurying for
Aint-Bad Magazine's
curator's issue and saw the work of
Julie Renée Jones
from her series, Umbra. Here was my reminder of the magic that can be attained when you're watching the light: surreal images of figures with mirrors, sometimes reflecting, sometimes absorbing the light, characters with strong shadows cutting across their bodies, people sleeping in impossibly strong sunlight or turning away from the blast of light just in time.
There's a lot going on here, but what is most compelling for me is the story that's been told with light and the mystery not quite revealed and also Jones' strength of seeing. I know she's watching the light and waiting for the right moment. For the color to shift, for the light to be green or red or yellow or sometimes colorless, just blindingly white. She's clearly directing her subjects, shadows conceal them or consume them, light bows them or obliterates them, mirrors and glass and props mask their identities, but sometimes the light finds them anyway. I find myself looking again and again and I am always just as taken with the images and what they are translating to me.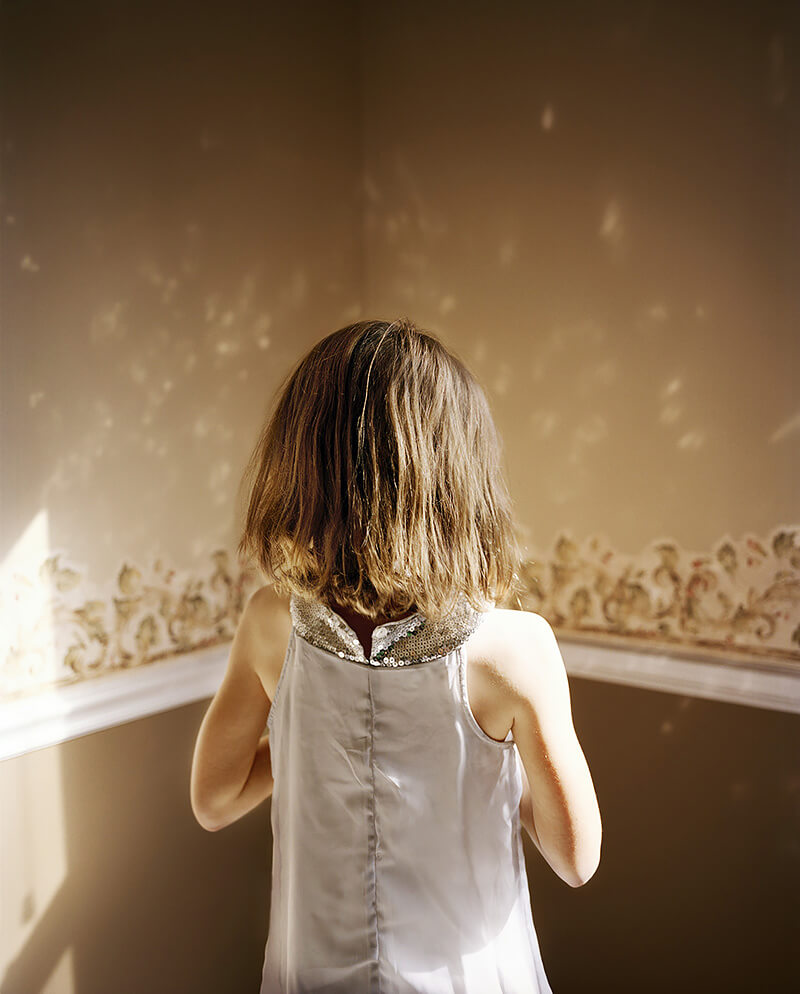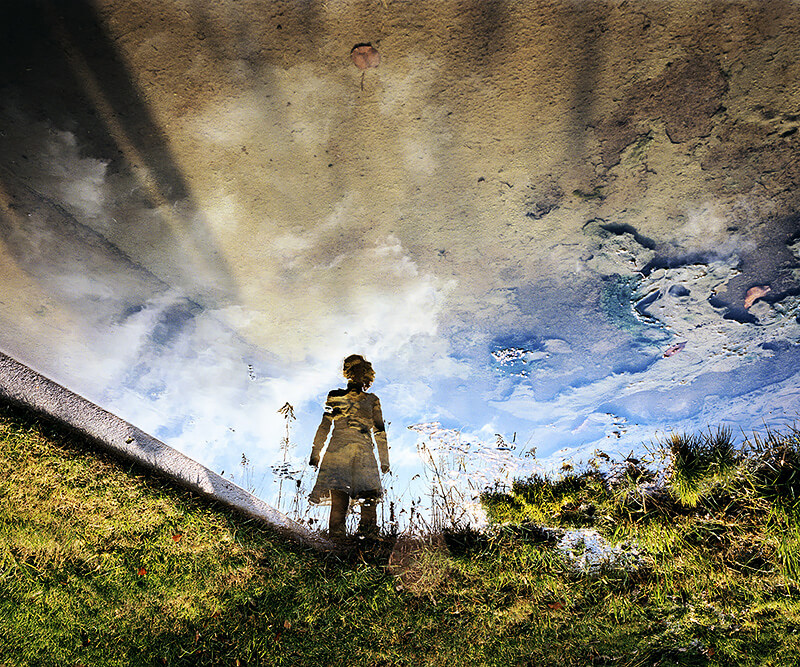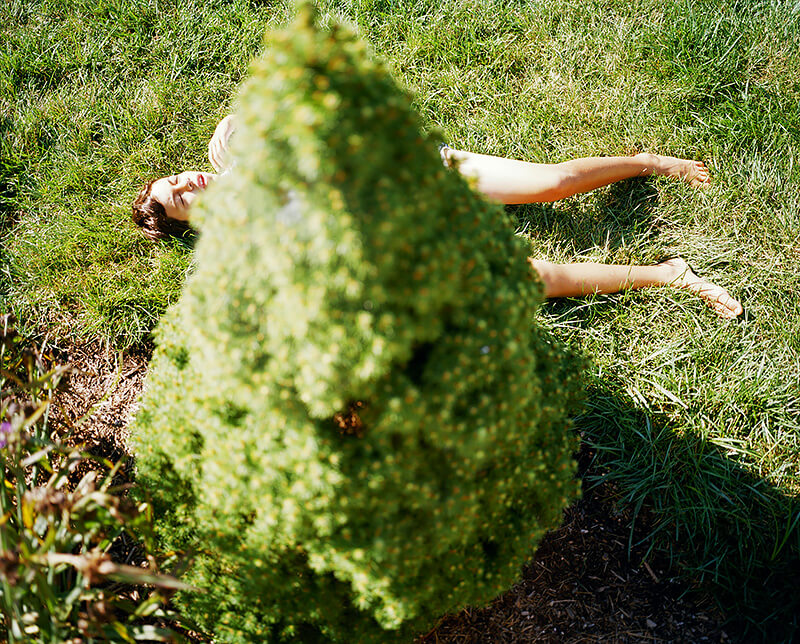 Here is what Julie Renée Jones had to say about her project:
I am interested in memory: memories controlled by imagination, reshaped by experience, and retold through photographs. In childhood, these memories are the most fantastic, frightening, dramatic, tense, formative...precisely because recollection is so unreliable. Using my own interpretations of everyday events, childhood games, the landscape of my home, and most importantly the photographs from my family archive I rewrite the perceived reality of my childhood and family's past into new truths.

In piecing together these memories from the past, I stumbled into a fictitious world where the darker undertones of American Midwestern suburbia reside; where psychological experience meets a version of the past - one controlled by emotion and desire more than logic and truth. Using the visual vernacular of family picture-making with elements of extreme light, shadow, and color, I create new photographs that reference both the ritualized snapshot and my own family's interpretation of it.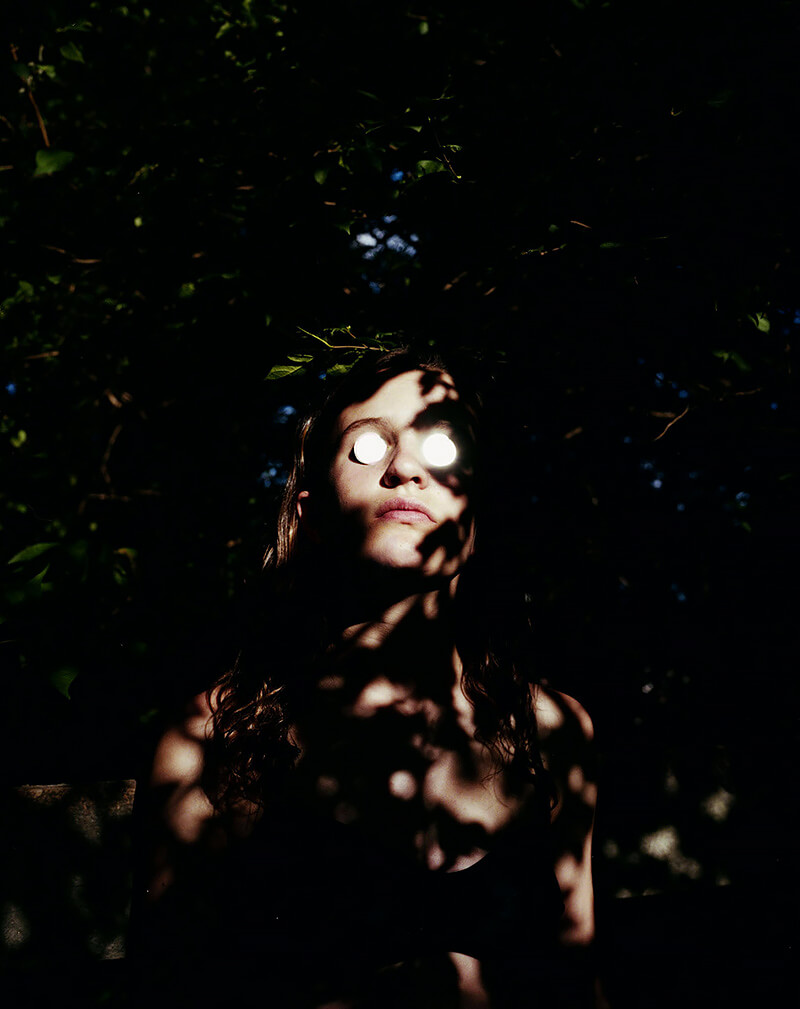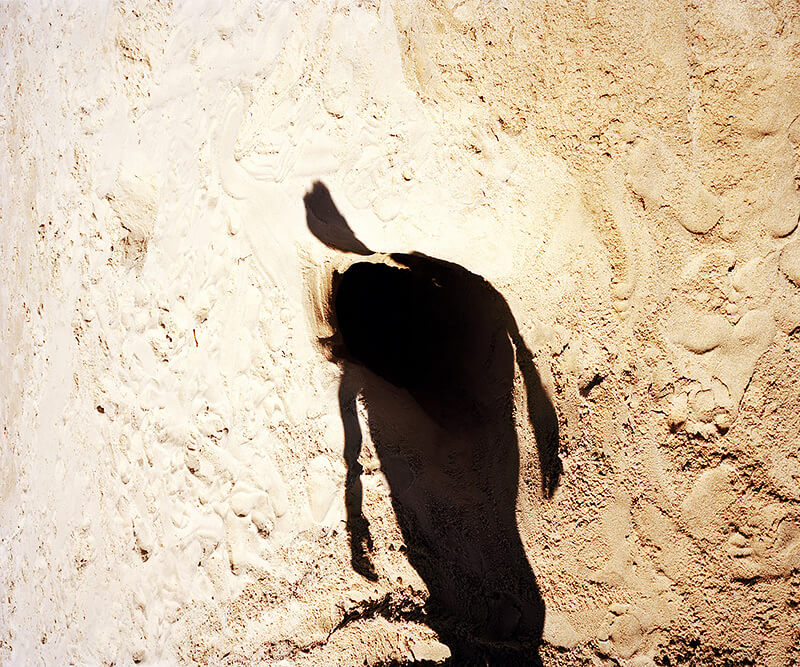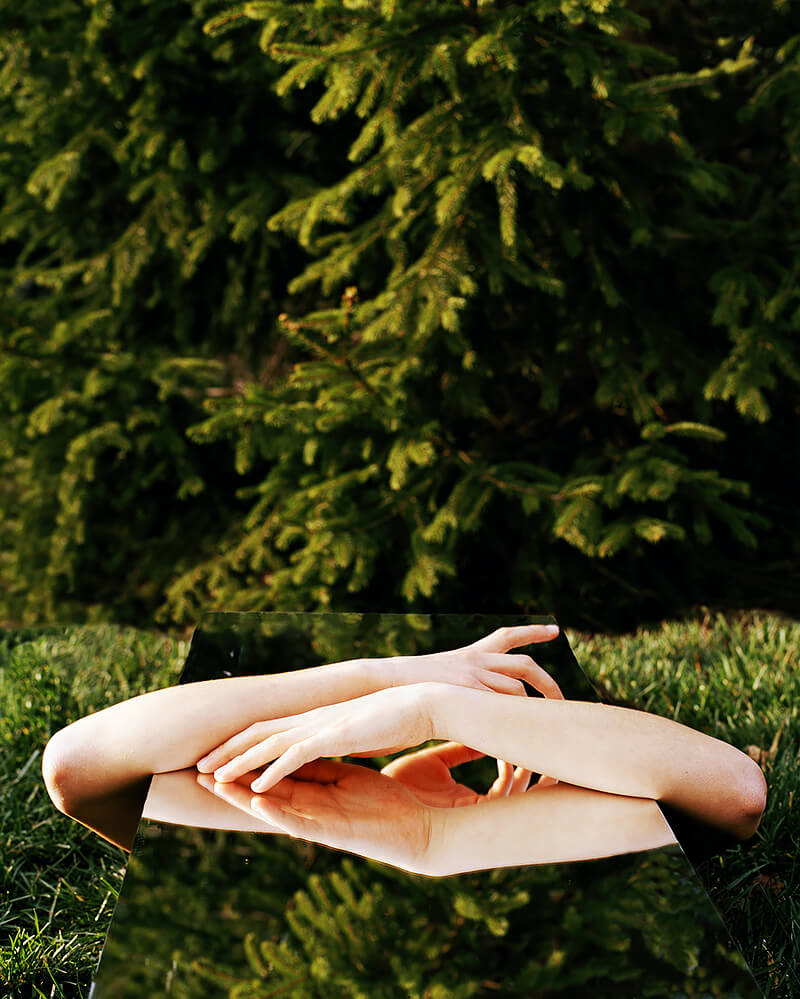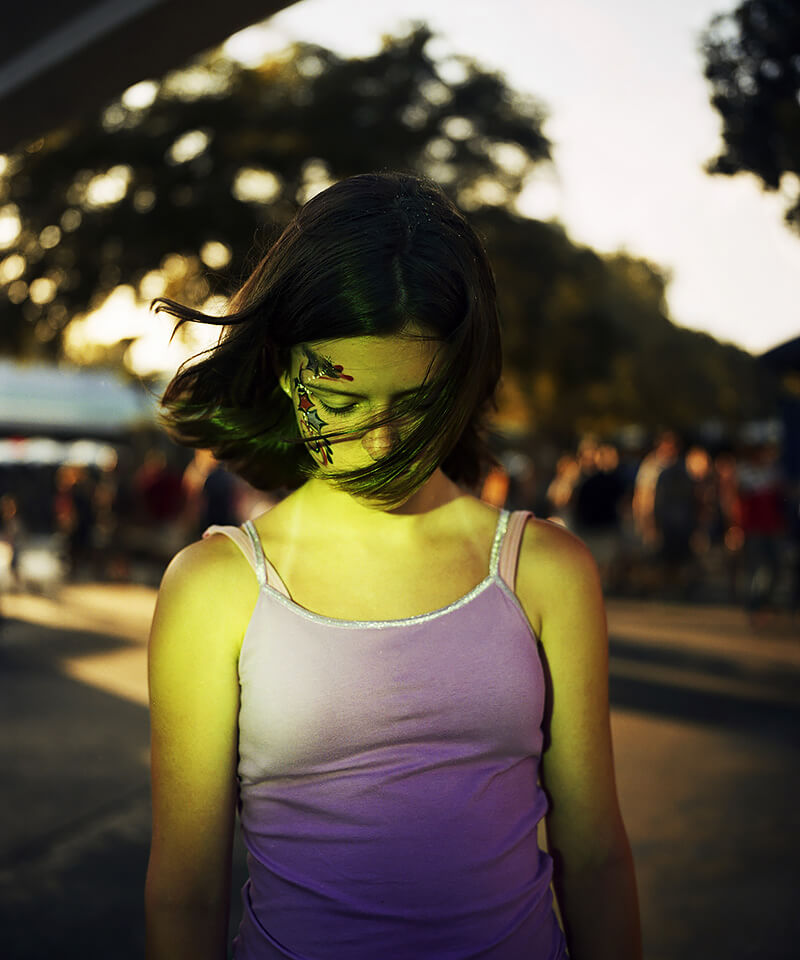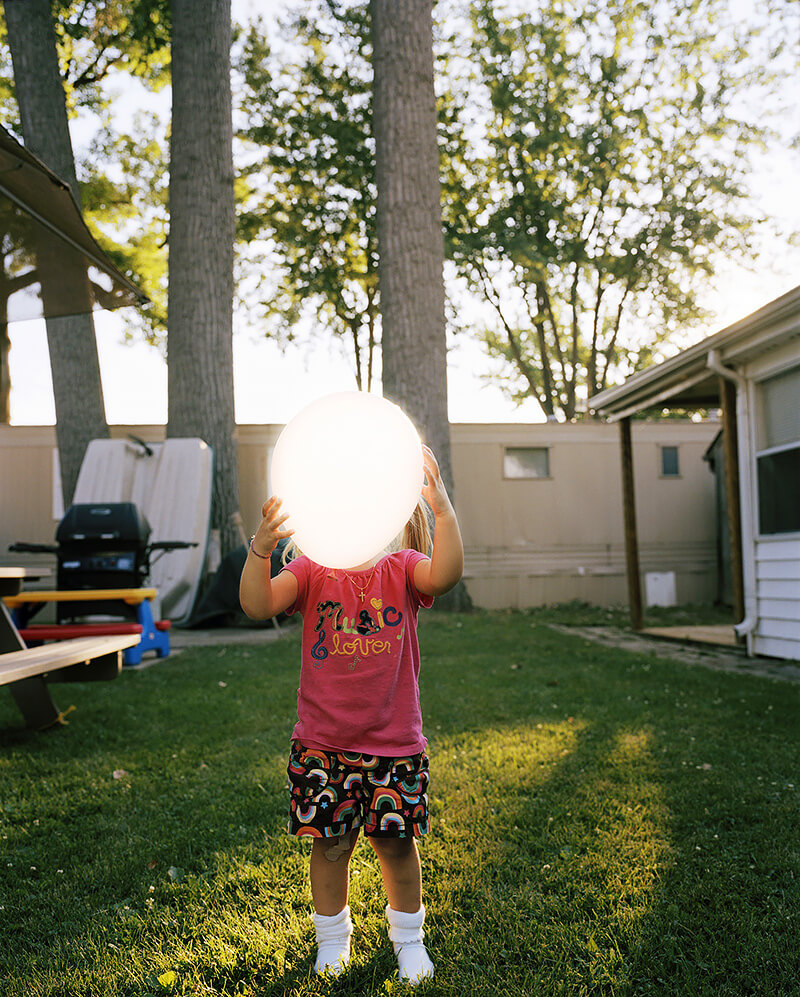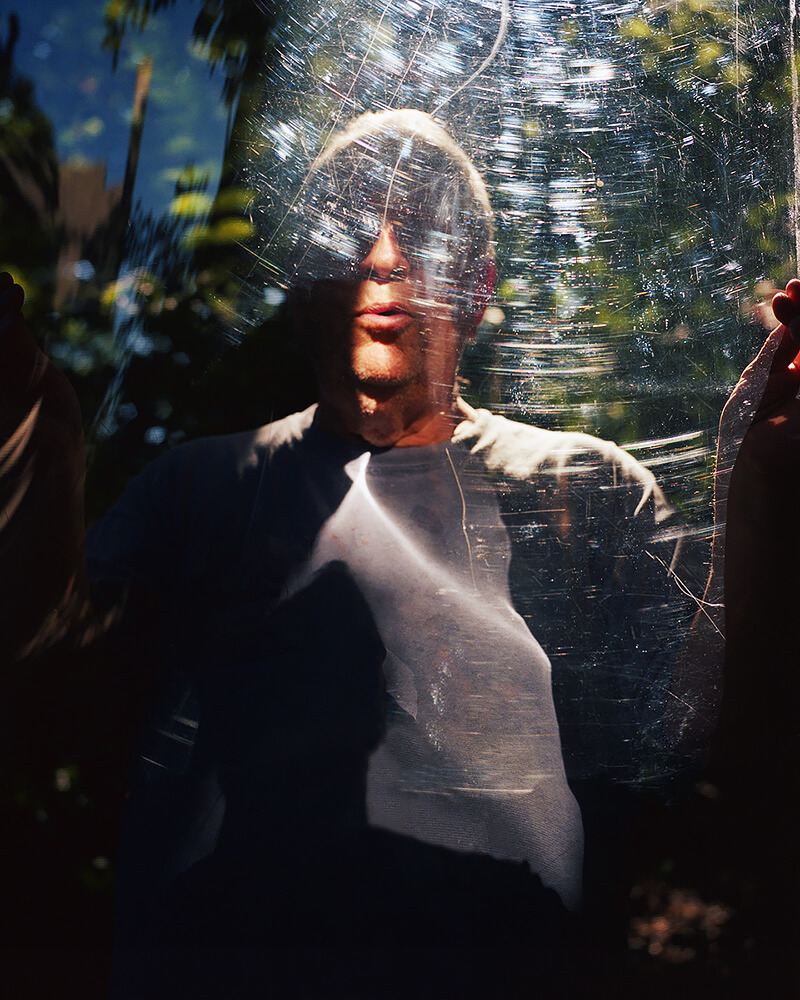 Biography
Julie Renée Jones (b. 1984) lives in and makes work about the American Midwest, concentrating on the complexities of aging and memory. In doing so she explores the confusion of reality and imagination, where actual event and surreal recollection blur. She has exhibited across the U.S., Canada, and Europe with publications of her work appearing in The British Journal of Photography, Real Simple Magazine, Fraction Magazine, and Italy's C 41 Magazine, among others. A selection of exhibitions includes 80x80 at The Mint Museum, Space Jamz with the Humble Arts Foundation, and most recently The New Face of Film, a retrospective exhibition of international artists curated by Fotofilmic, at Boise State University's Visual Arts Center and numerous solo and two-person shows at The Blue House Gallery, Wittenburg University, and Pictura Gallery. In 2015 Jones was awarded the Ohio Arts Council Individual Excellence Award for her series Umbra. She received her MFA from Columbia College Chicago and a BFA from the University of Dayton. Julie currently resides in Dayton, Ohio, where she holds a Lecturer in photography position at the University of Dayton.