I first met
Priya Kambli
at
Filter Photo Festival
in Chicago. It was like meeting someone I'd known for years because really, I'd known her work for years. I had her book, Color Falls Down, on my shelf. I had seen her exhibition in Houston years before. Had marveled at the small, personal prints that told her story, her family's story, her history. And then there she was, not quite what I expected. (I'm not sure what I expected. Having lived in India myself and then having stared at her pictures, her conversation with her ancestors, that I thought she might be dressed in a sari or, like her pictures, she might be covered in petals or gold leaf or flour or powder, not like she'd come straight from Holi, but like she'd stepped out of one of her photographs). But there she was, brilliant and passionate and not covered in anything besides pants and a blouse. We looked at her work in a 20-minute portfolio review that went by too quickly, much too quickly. We talked about family and loss and the past and what it's like to live in the middle of America and be Indian and we talked about the future too. I had slated a family show on the calendar at RayKo Photo Center when the owner decided that after 26 years, he couldn't do it anymore. This work though. Priya's work. It deserved walls and eyes and an audience who could witness her journey... Hence, I was so pleased to see Priya's photographs submitted to Issue 12, the curator's edition, of
Aint-Bad Magazine
. She had sent in 2 series for review. This one, Buttons for Eyes, is an extension of the earlier work, a continuation of what has shaped her as an artist and led her this many miles from her origins. It is compelling and spellbinding and not on her website as of yet, but find moments from it here along with her statement about the series:
My artwork is intrinsically tied to my own family's photographic legacy. At age 18, I moved from India to the United States, a couple of years after my parents passed away. Before I emigrated, my sister and I split our photographic inheritance arbitrarily and irreparably in half - one part to remain in India with her and the other to be displaced along with me, here in America. For the past decade, my archive of family photographs has been one of my main source materials in creating bodies of work, which explore the genre of personal narrative.

My current series, Buttons for Eyes explores issues of loss, memory and my cultural hybrid identity by physically manipulating my old family photographs and then rephotographing those altered artifacts. In this series, however, the rules appear to be bending. Natural light, always a key ingredient in my work, becomes another material to manipulate; spilt into sparks, smeared into rainbows or shimmering back from the depths of powdered pigments, the light's new-found mercurial nature is a clue to the rest. It tells us that though this work mythologizes the past and present it also plays game with them. It winks, pokes and inverts- suggesting joyousness, mixed with the loss and regret that accompanies us all.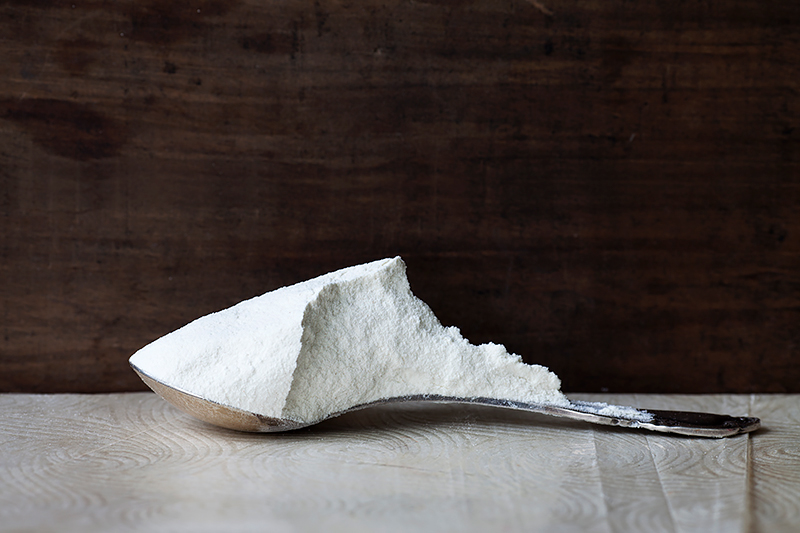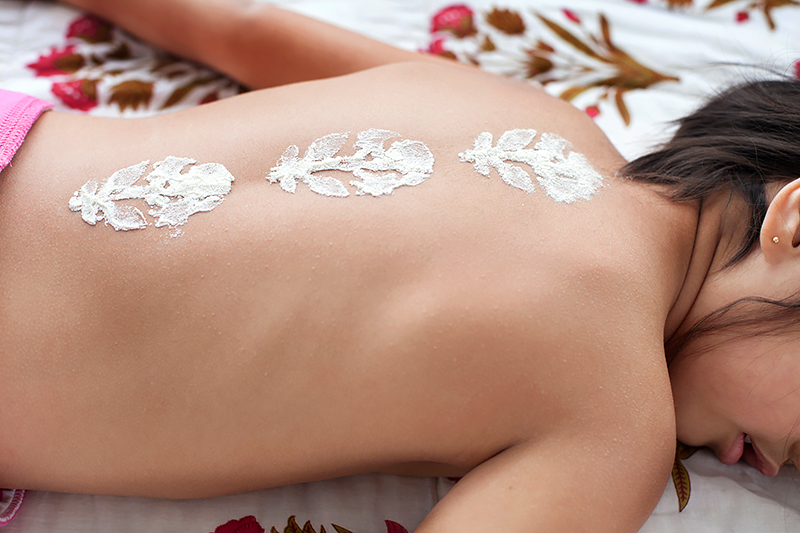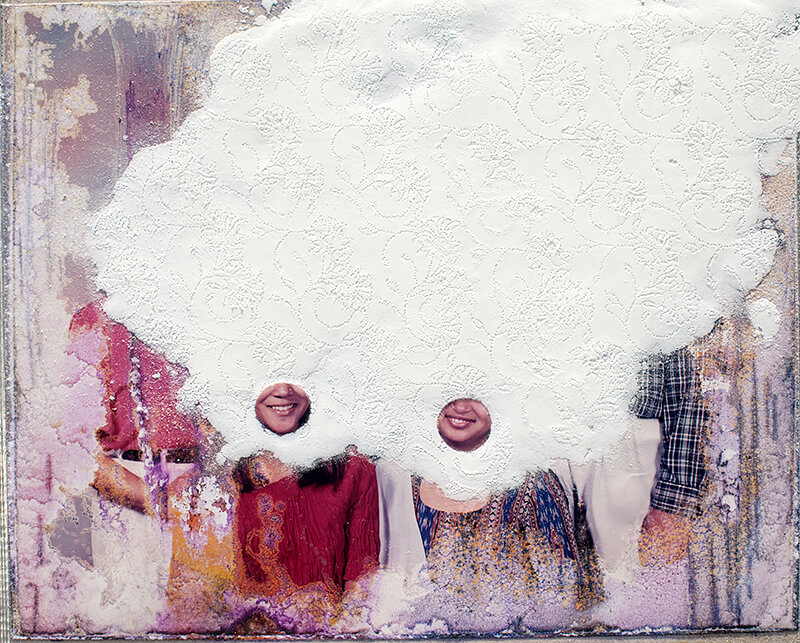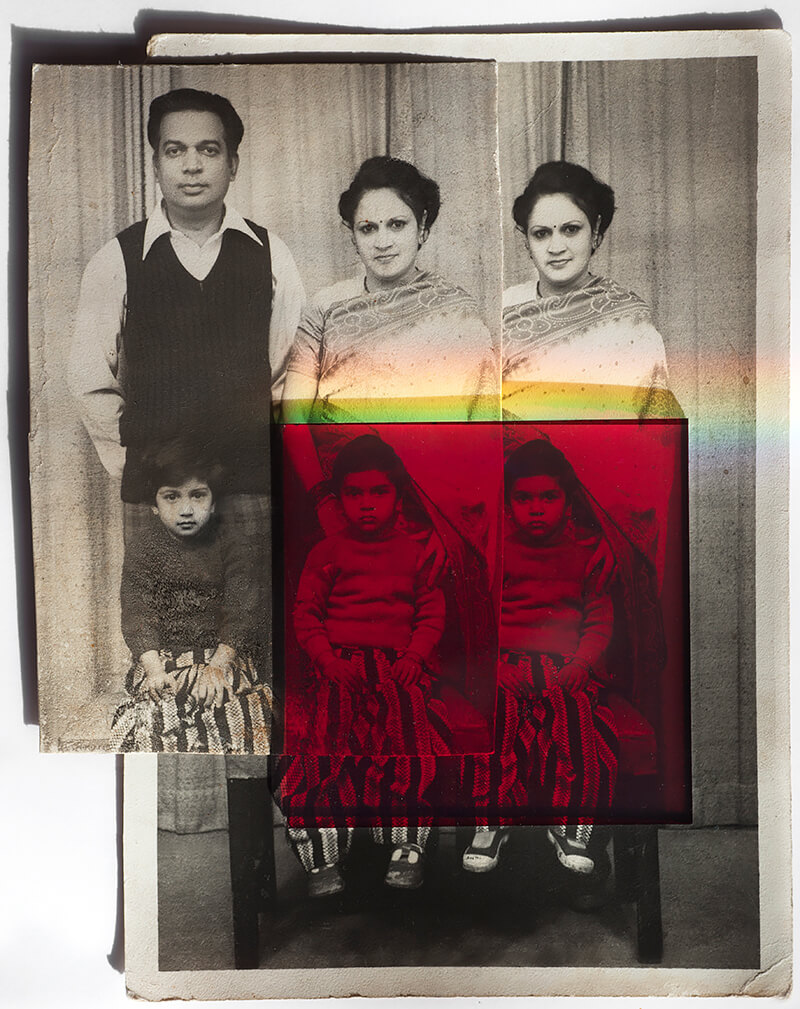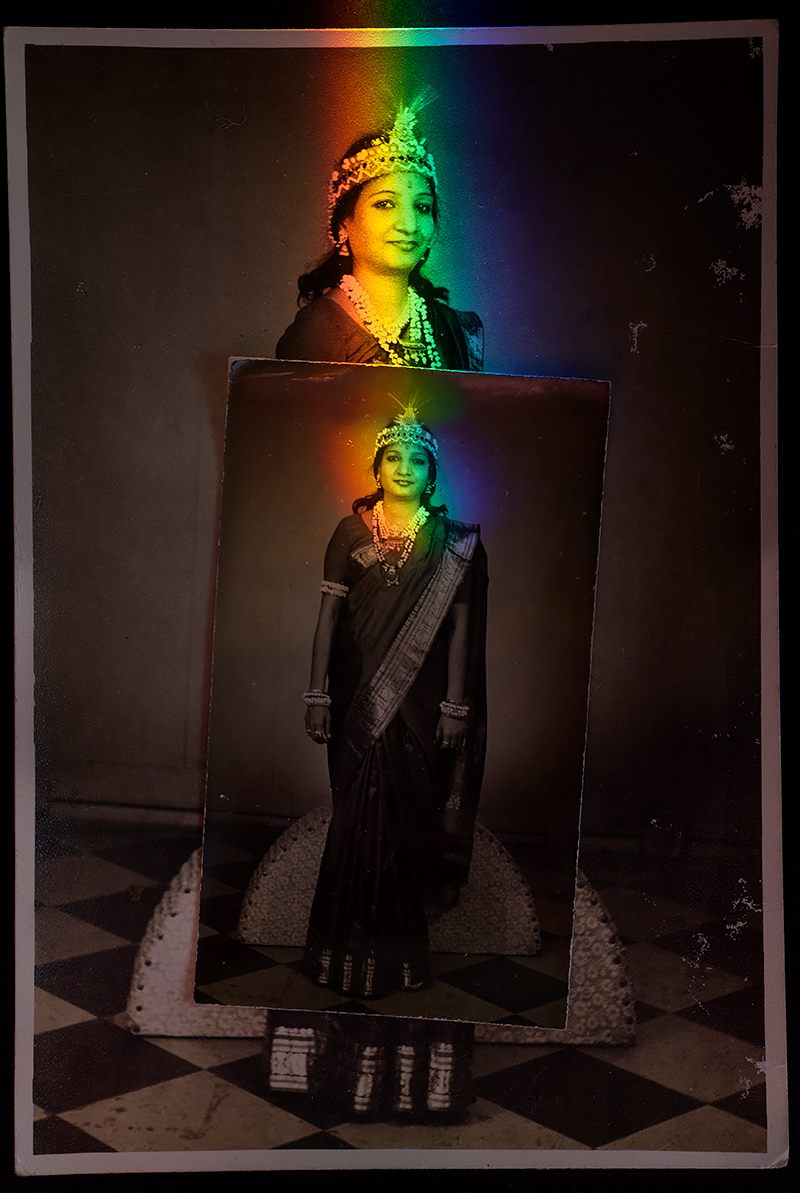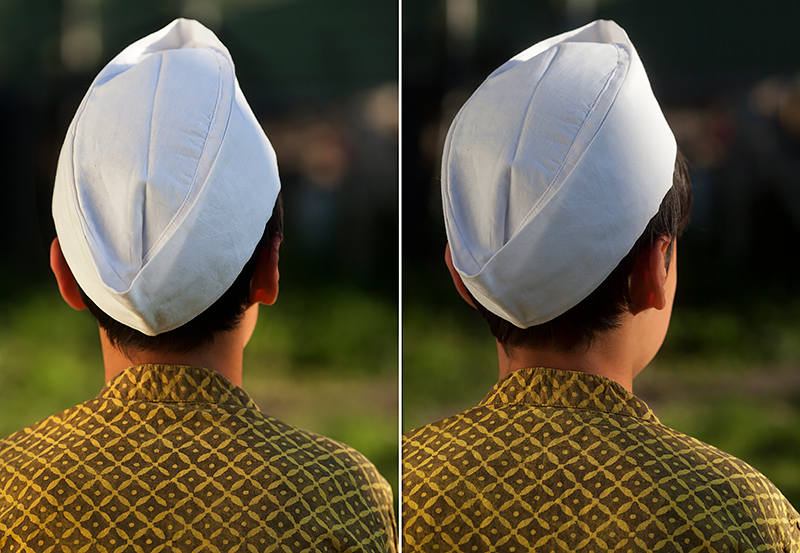 Biography
Priya Kambli was born in India. She moved to the United States at age 18 carrying her entire life in one suitcase. She began her artistic career in the States and her work has always been informed by this experience as a migrant.
She completed her BFA degree in Graphic Design from the University of Louisiana in Lafayette and continued on to receive a MFA degree in Photography from the University of Houston. She is currently Professor of Art at Truman State University in Kirksville, Missouri. In 2008 PhotoLucida awarded her a book publication prize for her project Color Falls Down which was published in 2010.