I'm in the thick of it right now, jurying Issue 12 for
Aint-Bad Magazine
. I think there are 800 photographers' portfolios and projects and statements to look at. It's
the curators' issue
and there are 15 of us with our eyes on this. I've only crashed my computer 6 times and my mother's computer another 4 times. There is something about network connectivity here in the foothills of the Adirondacks that does not make this process easy.
What is pleasant though is the strength of the work that I'm viewing. I'm going to use this platform here to mention some of the great photographic essays that I'm currently encountering, most of them totally unfamiliar to me. There is one artist though that I've chanced upon before:
Daniel George
. I was lucky enough to exhibit a selection of his pictures from his long-term project, Nobody Wanted at RayKo Photo Center in a documentary show that I co-curated with
Judy Walgren
called, 'With Our Own Eyes.'
Here is what Daniel had to say about this work:
In the American West, vast areas of remote, arid terrain were disregarded by early settlers and described as the lands nobody wanted. In the Upper Snake River Valley of Eastern Idaho, parts of these sagebrush desert expanses, now overseen by the Federal Bureau of Land Management, are regularly used by local gun-owners for target shooting. My work is an examination of this culture and tradition, which is rooted in the concept of rugged individualism, the myth of the frontier, and a strict championing of the Second Amendment. Through the documentation of landscapes, artifacts, and individuals, I am considering the social, political, and ecological issues that intersect and complicate this once undesirable frontier.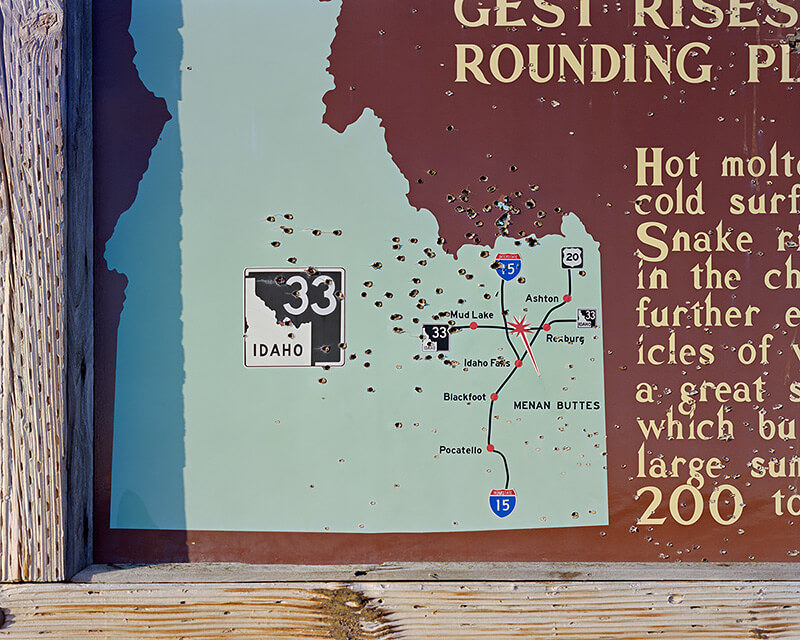 It's been great to revisit these photographs and take this journey with Daniel George through the American West and into a place that is simultaneously foreign and familiar to me. Now, back to the task at hand. I am as curious as everyone else to see who will be selected for Issue 12, but what I do know is that it isn't going to be a breeze.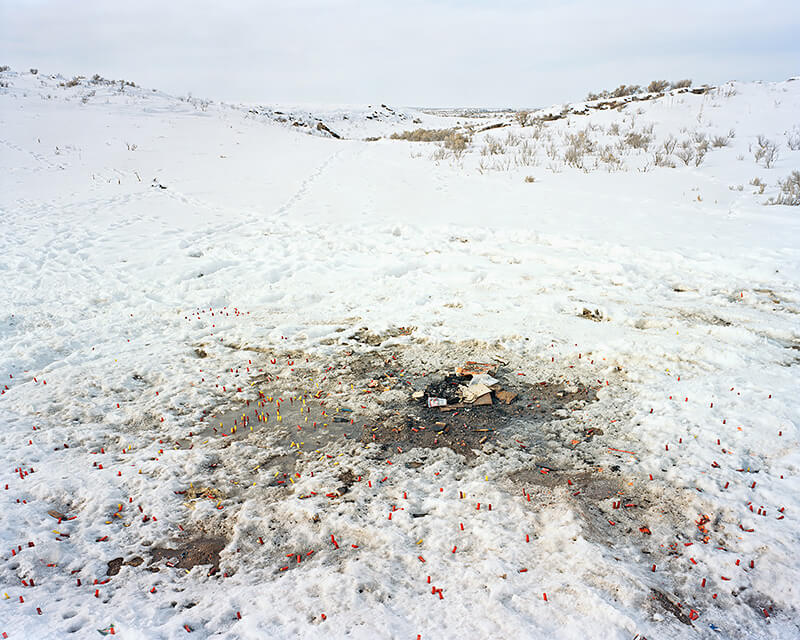 Biography
Daniel George (b. 1984, United States) is a Rexburg, Idaho-based artist and educator. His photographs typically focus on the landscape and how it acts as a manuscript of human activity and culture. His work has been exhibited in galleries across the United States, and has been featured in numerous print and online publications. He currently teaches photography at Brigham Young University-Idaho.