In graduate school in 1993, I took my first and subsequently last Photoshop class. I realized the technology was going to change rapidly and dramatically and constantly and...need I mention the frustrations of Photoshop before layers? (I imagine more than one of you is heading to the kitchen to pour a drink right now just remembering those early days). Anyway, thanks to this experience, my concentration in graduate school quickly became historical processes. I put away my 35mm camera and picked up a wooden view camera and started making my own emulsions and studying all those beautiful techniques from the 1850s onward. I eventually settled on platinum/palladium printing as my medium.
Needless to say, I was thrilled when Alan Fitzgerald from the
Art Intersection
in Gilbert, Arizona, asked me to jury the 2017 Light Sensitive exhibition. Having a chance to revisit the traditional photographic processes that are near and dear to my heart has been so rewarding. And inspiring. I'm fairly certain that if I go to hell, I'll be making 4 color gum bichromate prints for eternity and that every time I submerge the paper with the fourth layer perfectly registered, all the layers will float off and I'll have to start over. And yet, in this coming exhibition, many artists proved that they were not just up for the task of making gum prints, but they made exquisite ones. I take my hat off to Diane Bloomfield, Michael Puff, Megan Smith, Jane Wiley, and the rest who not only had all their layers adhere to the paper, but created superb images.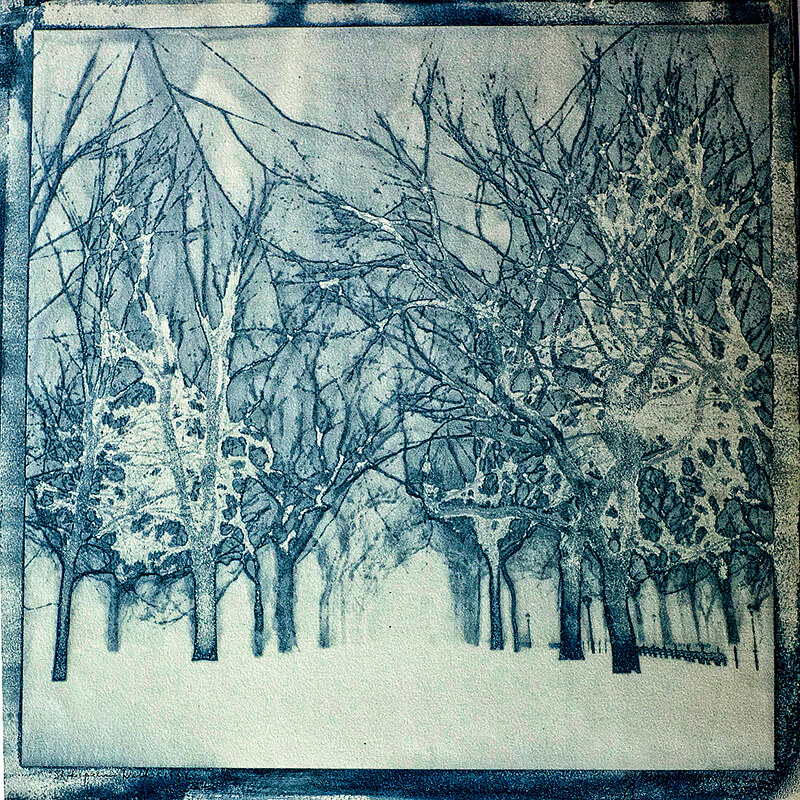 © Diane Bloomfield
And then there are the collodion artists....painstakingly poured plates, the pressure of time, of drying emulsion, of moving subjects, of so many variables that can either destroy the image or elevate it to an otherworldly plane where I marvel at how the imperfections make it all the more strange and wondrous. I've watched
Jenny Sampson's
skateboarder series for years and was excited to put her work in this show along with
Tabitha Soren's
baseball tintypes from her long-term project, Fantasy Life. And then there were wet plate artists I didn't know or whose work I didn't recognize, and the thrill of discovery was upon me, along with the tough decision about which plates to select from Katy Tuttle, Shari Trennert, Rebecca Ross, Kaden Kratzer and Nadezda Nikolova-Kratzer.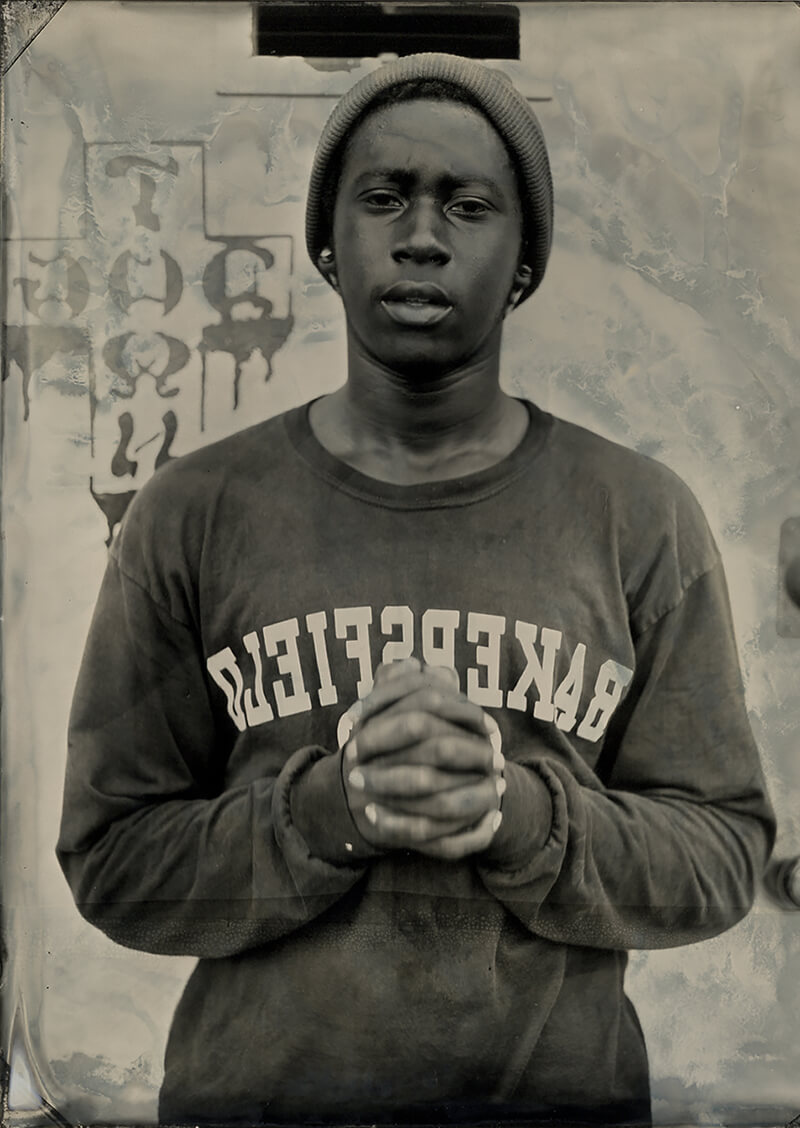 © Jenny Sampson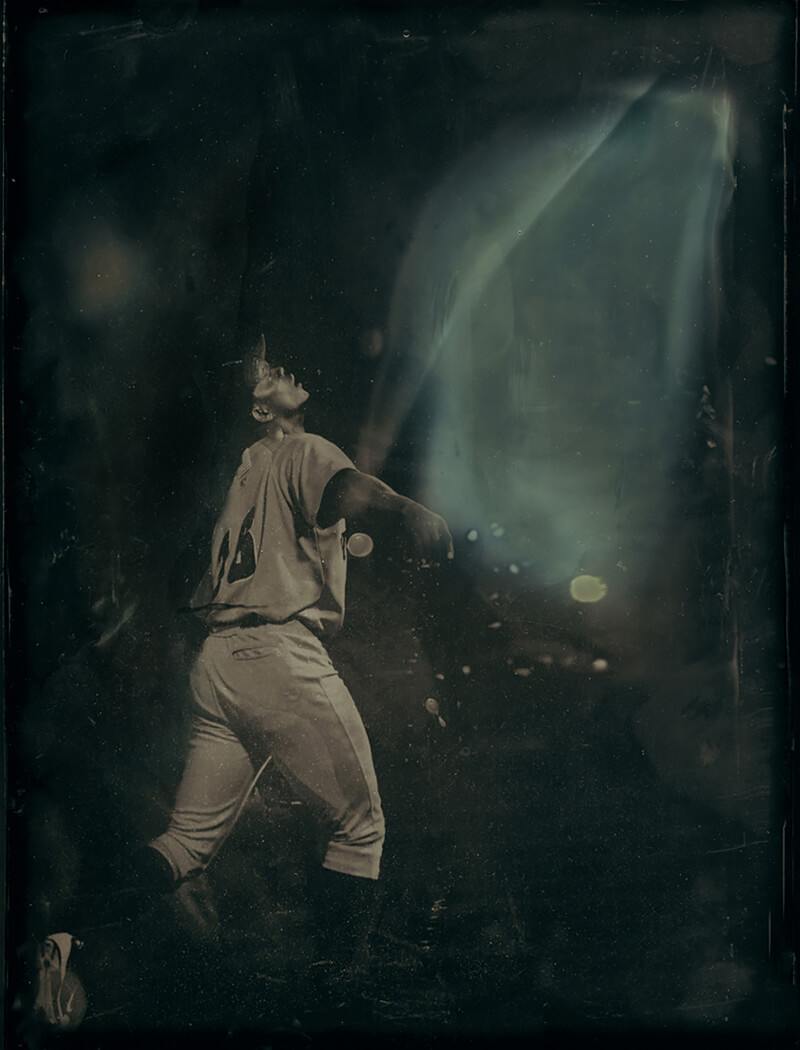 © Tabitha Soren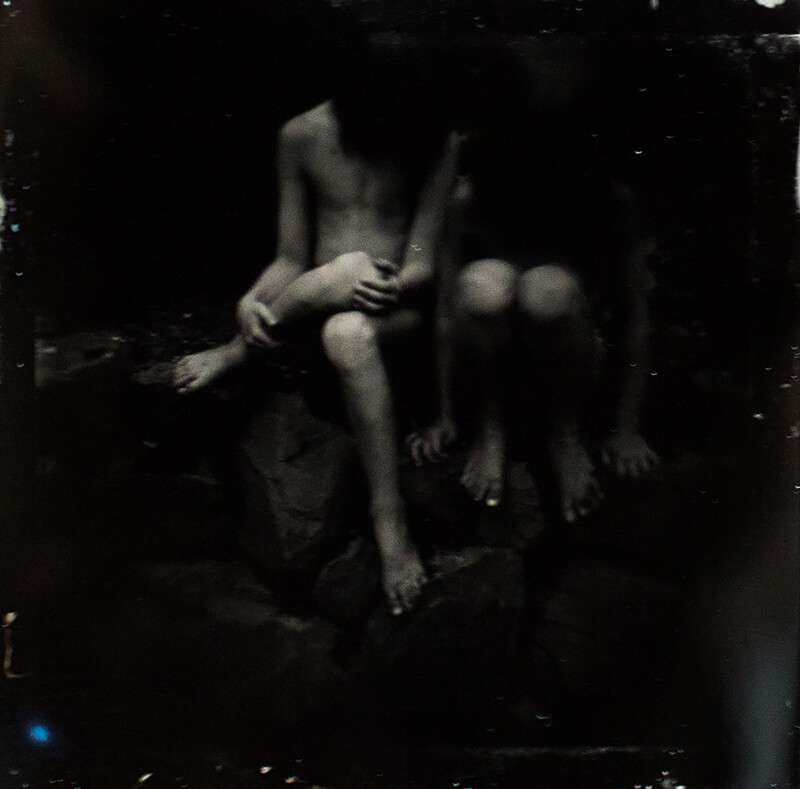 © Katy Tuttle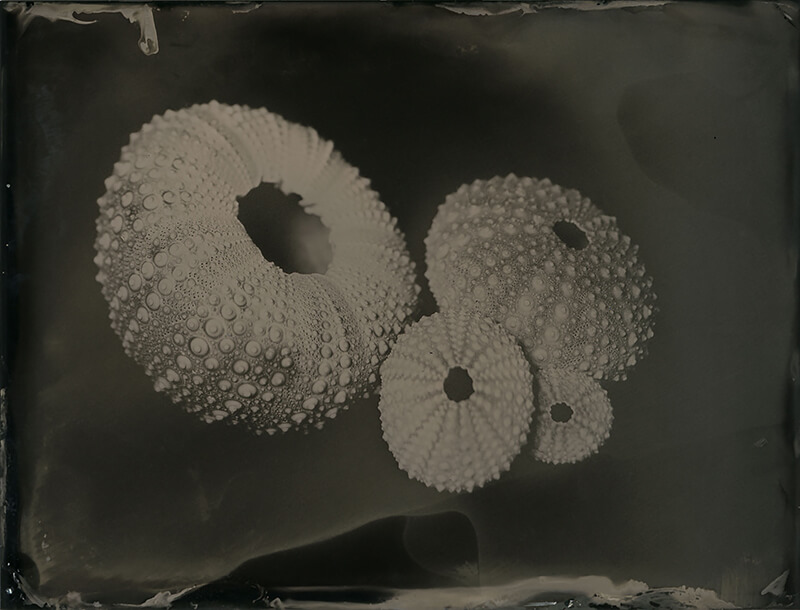 © Rebecca Ross
The sublime blues of the cyanotypes and the dynamic tonal range of all those platinum/palladium prints and the photogravures and what must be an orotype, the lumen prints, the chromogenic prints, and to see Mordançage prints again (another old nemesis from graduate school). Alex Krajkowski and Judyta Grudzien have excellent examples of the Mordançage process in this show...a process that is not for the faint of heart, I might add. And of course, all the gorgeous silver gelatin prints...the birth of my love of photography happened in my high school darkroom thousands of miles from here and decades ago.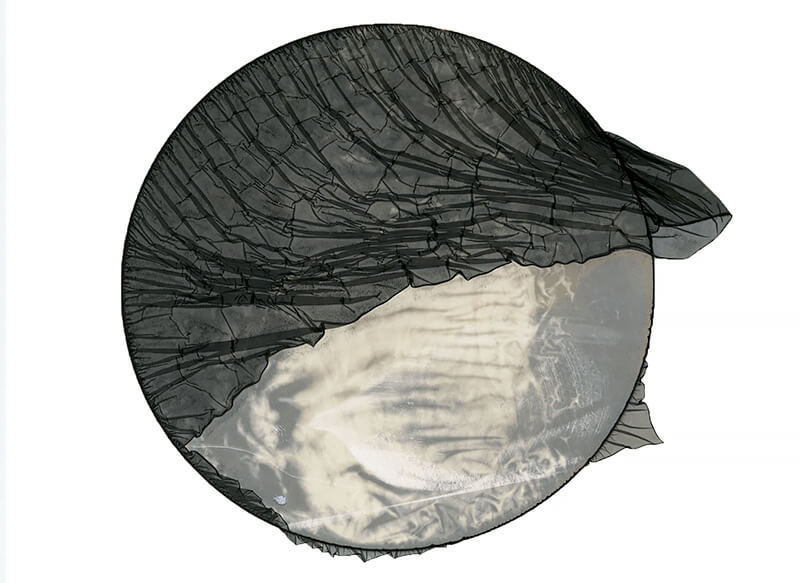 © Alex Krajkowski
The power of this year's Light Sensitive exhibition lies not just in the fact that these artists are keeping traditional photography and historic techniques alive, but that they've also created images that speak to the processes and also speak to us, the viewers. The opening reception for this ground-breaking show is March 4, 2017 if you happen to be near Phoenix, Arizona (Gilbert is just southeast of Phoenix within its metropolitan area). The exhibition will be on view through April 15, so if you're driving through the Southwestern United States, definitely take a detour. Congratulations to all the artists!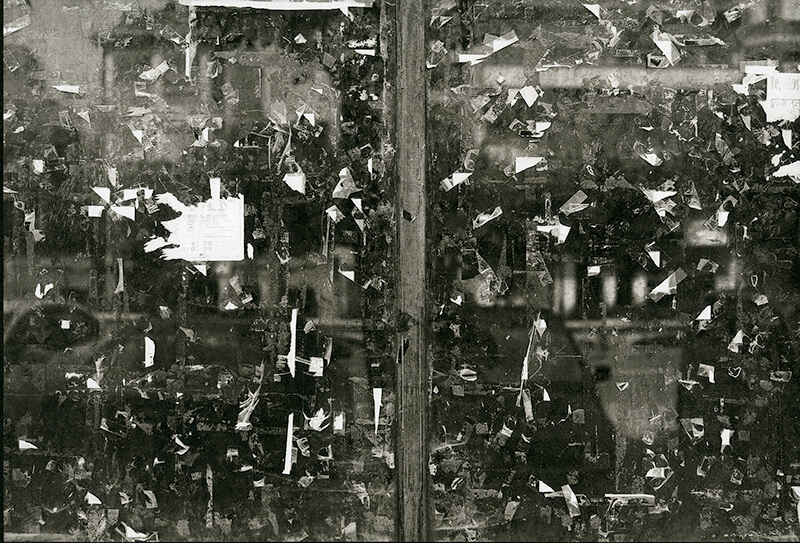 © Jan Aldelhof
About Art Intersection
Art Intersection
is an arts and photography center, educational space, and exhibition venue that encourages creative individuals to take their work to the next level through programs and facilities in which they learn, create and exhibit. The center embraces and promotes the intersection of photography with related art forms as they foster imaginative and innovative approaches to serving their community in the pursuit of this vision. Their community is comprised of individuals and organizations with a diverse range of photographic and artistic interests:
* emerging artists taking their work to the next level
* established artists seeking master level workshops
* artists at heart looking for their expressive outlet
* young artists open to new experiences in a safe and exciting environment
* art enthusiasts wanting to view and collect art
* collaborative organizations with compatible visions
Within Art Intersection is
The Photographic Arts Lab
which offers a fully outfitted photographic facility for the beginning, amateur, and professional photographer to practice the art of photography. They have dedicated spaces for:
* Darkroom film developing and printing
* Digital editing, scanning, and printing
* Mat cutting
* Lighting with strobes and continuous lights
* Alternative process darkroom
This space for learning and creating at Art Intersection is where they nourish the appetite of artists exploring photographic processes spanning three centuries: nineteenth century print-making, twentieth century gelatin-silver (black and white) film and printing, and the modern twenty-first century digital photography, scanning, and printing. They can transform digital images to platinum prints, making traditional and contemporary techniques timeless and interconnected.
Art Intersection also has frequent calls for entry, so don't miss the next opportunity. Check out this
link
to see upcoming calls for submission. To see past exhibitions, click
here
.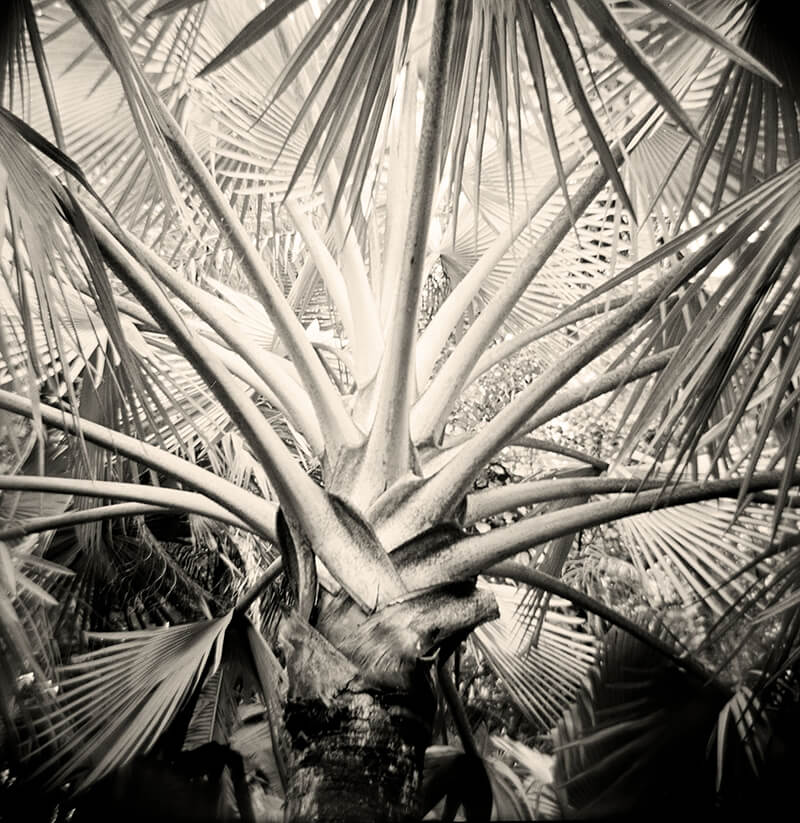 © Gwen Arkin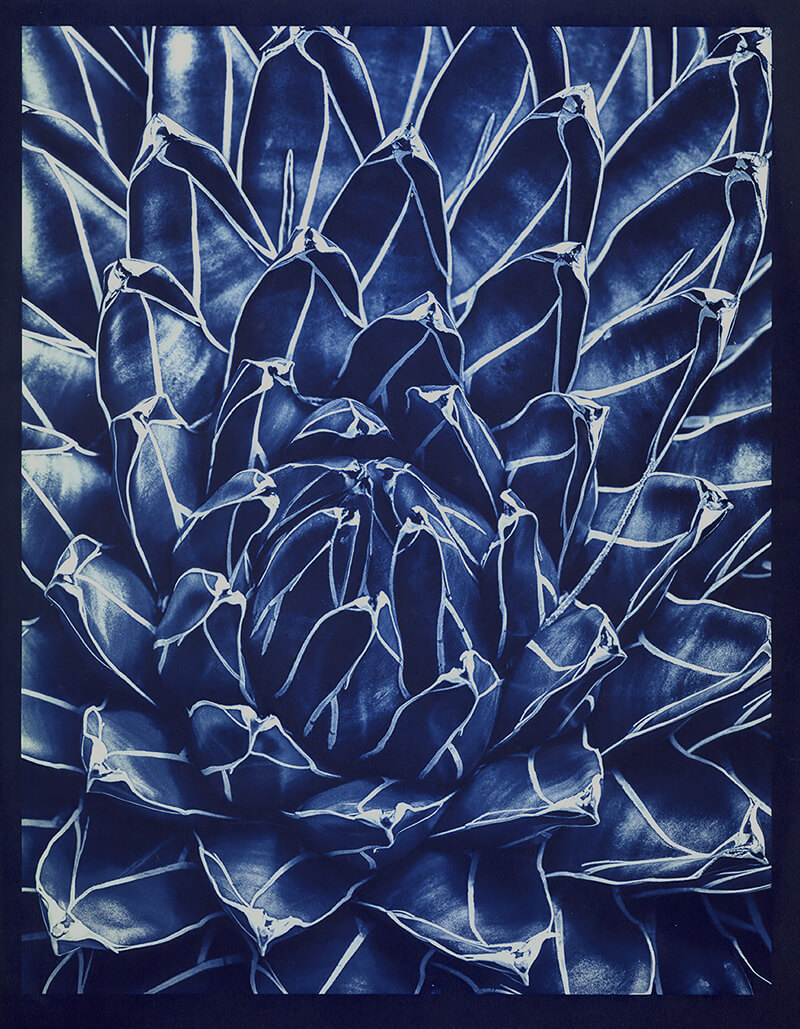 © Eugene Starobinskiy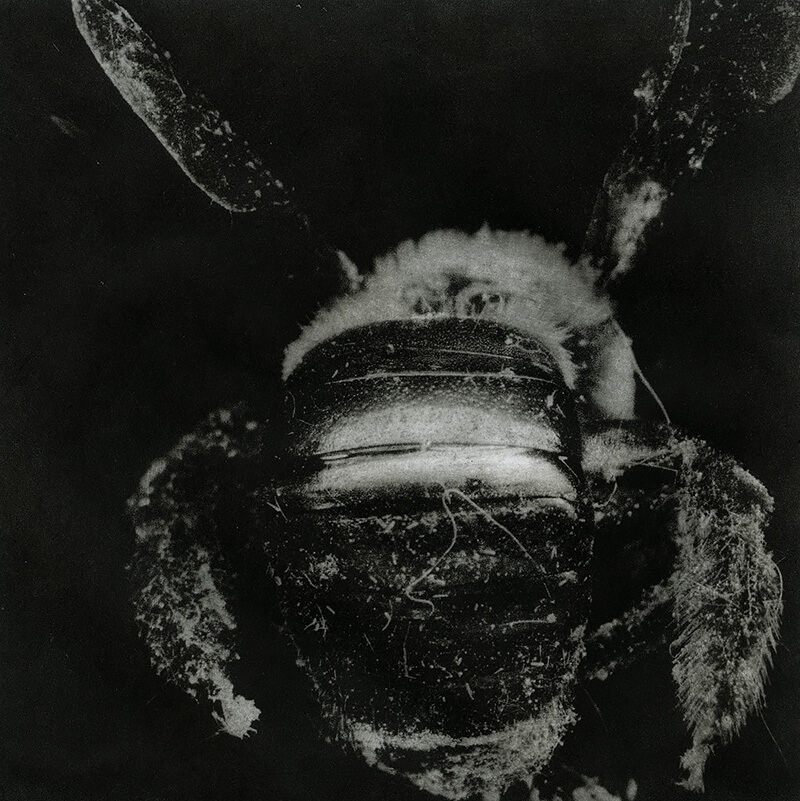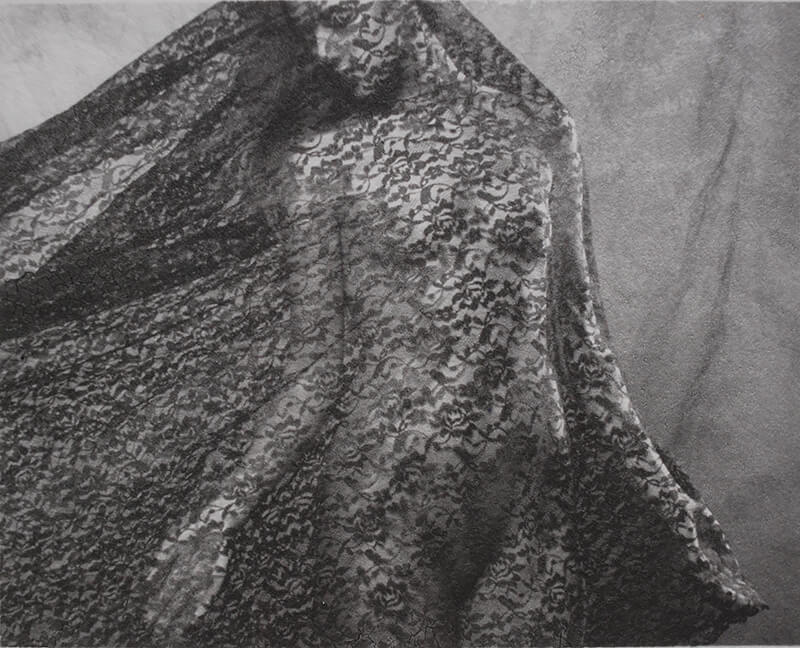 © Dennis Collins