Celebrating its 27th edition,
Art Miami
was the first major event to kick off Miami Art Week along with sister fair CONTEXT Art Miami.
For me it was a first and I had no idea what to except but I was most certainly pleasantly surprised. The VIP preview that included the Press, drew an impressive crowd of Art lovers, from wealthy long time collectors to new impulsive buyers with no knowledge of the art market. Clearly some people are here to speculate and better understand the latest tendencies to invest wisely while others are just here to be blown away to find their next piece for their living room.
Whatever the reason, there were more than 78,500 attendees at Art Miami and CONTEXT Art Miami throughout the week and 10,500 guests at the VIP Preview, which was sponsored by Christie's International Real Estate and benefited the
Pérez Art Museum Miami
. But if a Gerhard Richter was sold for a $2,5 million or a Robert Rauschenerg for a $1.1 million, what happened on the photography front?
Out of the 200 international galleries showcasing 1,875 artists from 60 countries around the globe, how many were photographers? To be honest we didn't count but if photography took only a small part in the event it was certainly present and with high quality art work. Walking from one gallery to another, prints caught our eye, here and there, and a photo collector could certainly have found what he was looking for!
At
David Klein Gallery
we discovered two prints by
Brittany Nelson
from her project The Year I Make Contact, a methodological critique of photographic material practice. This body of work is an intricate experimentation with the 19th century negative reversal process of Mordançage. Toxic mixtures of chemicals react to the silver content of the paper, subsequently destroying its intended functionality. Nelson takes the involved materials, negatives and silver gelatin, once too precious to afford experimentation, and explores their unbounded formal potential. Altering the associated process drastically, she captures a moment in the negative's chemical activity via scanner and expands the four by five inch negative to a large-scale chromogenic print. Isolated from the reaction and its dimensionality the violence of the process is apparent in the resulting patterns and uniform darkness of the works.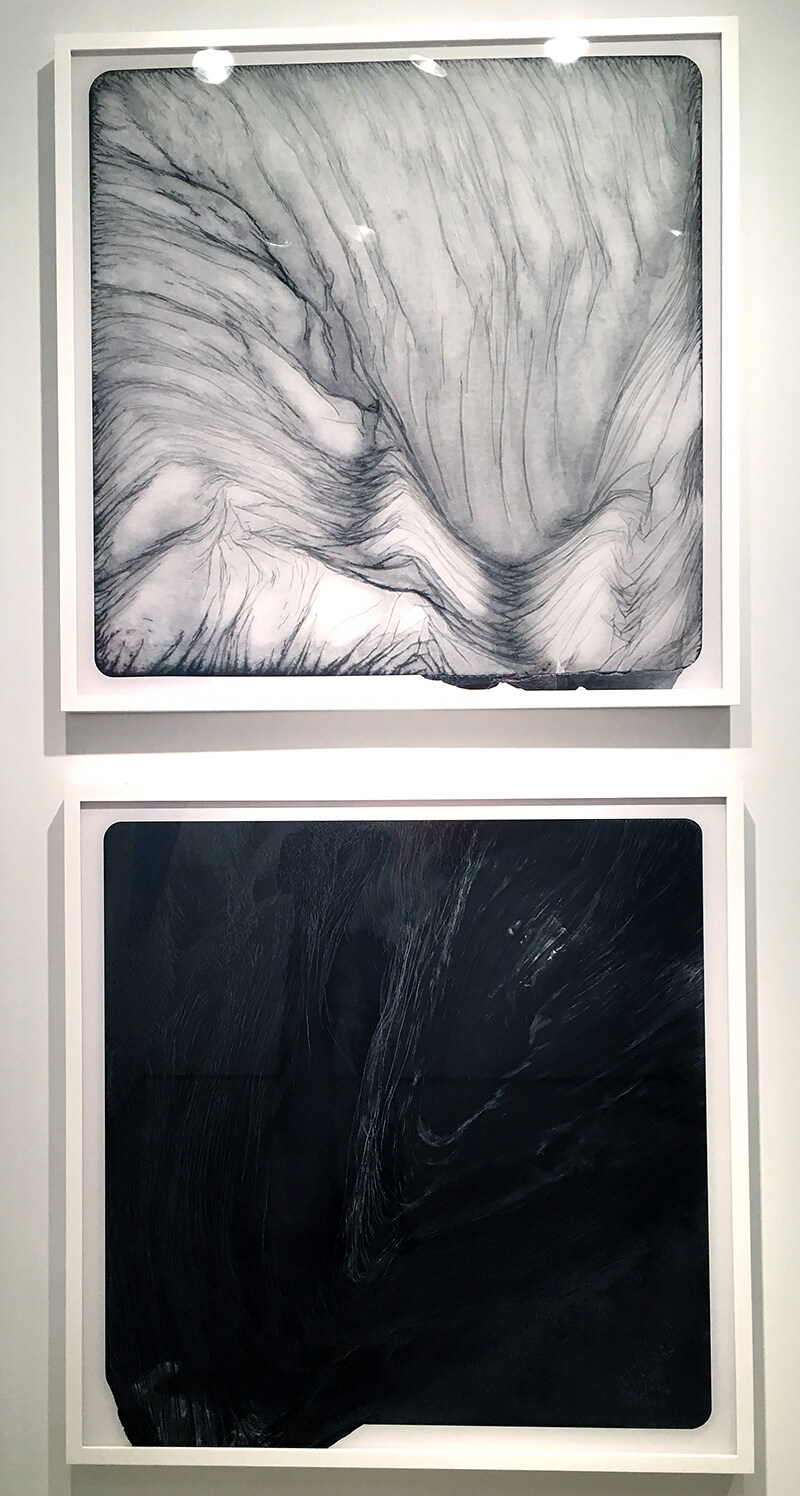 We also saw several huge prints by Dutch photographer
Hendrik Kerstens
at
Dean Project
including the Red Turban, a photograph of his favorite subject, his daughter inspired by the Dutch painters of the seventeenth century with an humoristic twist.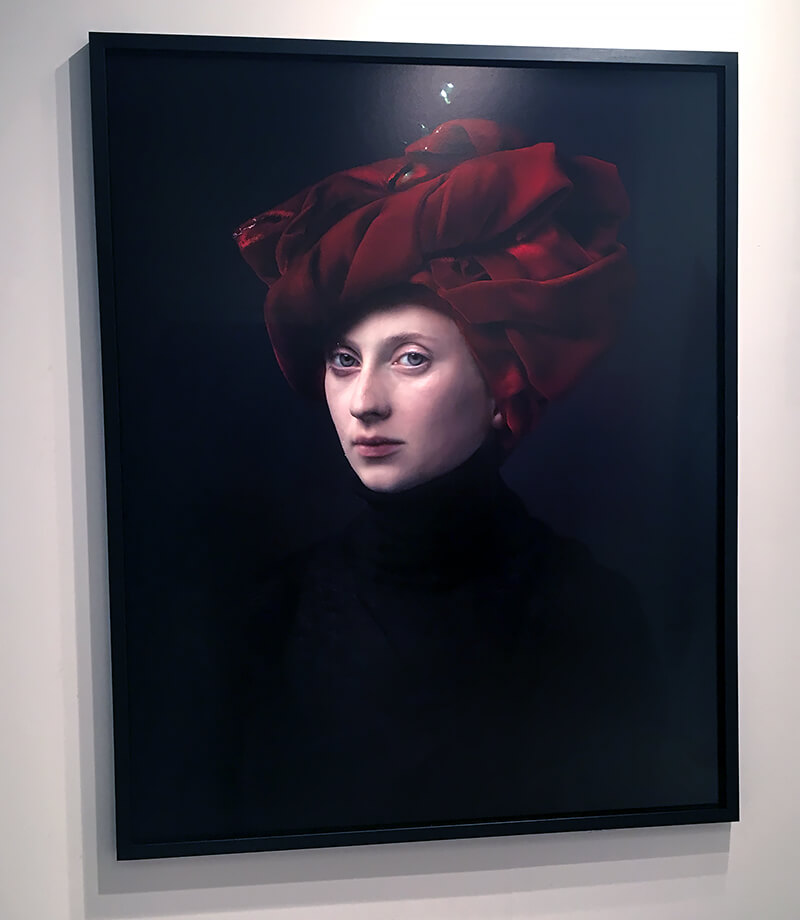 Another photographer inspired by painting is Danish photography-based visual artist
Trine Søndergaard
that was represented at
Jackson Fine Art
.
We also found that photographer
Nathalia Edenmont
that was represented at several galleries also featured work that would certainly appeal to painting lovers with her series of portraits that reminded us of the Italian painter Giuseppe Arcimboldo.
More conventional collectors were not forgotten as we could find several beautiful black and white prints.
Nikola Rukaj Gallery
for example decided to show two iconic prints by Jerry Schatzberg of the 2016 Nobel Prize Winner Bob Dylan for having created new poetic expressions within the great American song tradition.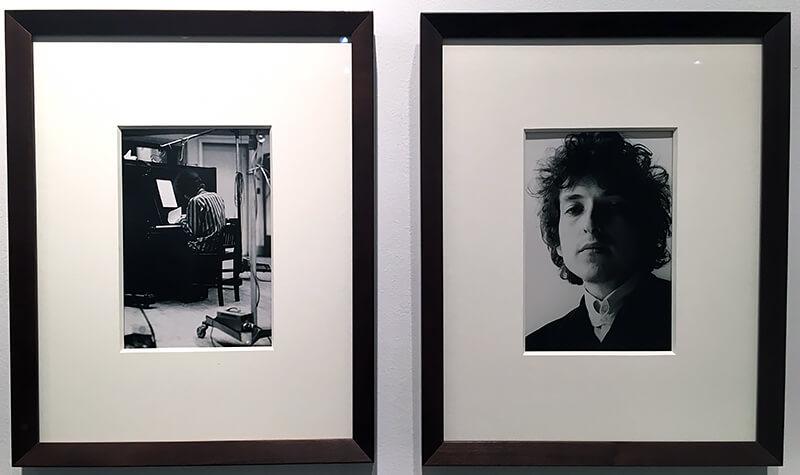 Osborne Samuel
and
Modernism
also featured beautiful prints by Erwin Blumenfeld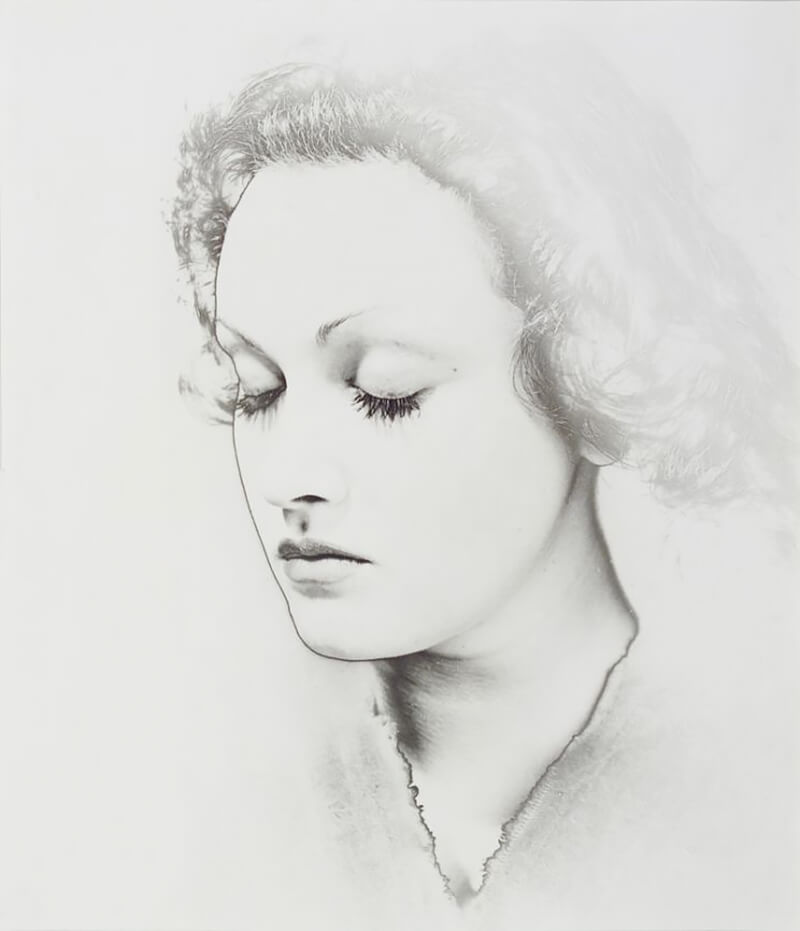 Waterhouse & Dodd
chose to show tow C-Prints of photographer
Jean-Francois Rauzier
between Gorky, Warhol, Calder and Frank Stella artworks.
Hexton
, represented James Balog and
Sundaram Tagore Gallery
showed a photograph by
Edward Burtynsky
and a C-type print and hand cut canvas called sense of fear, 2015 by Kamolpan Chotvichai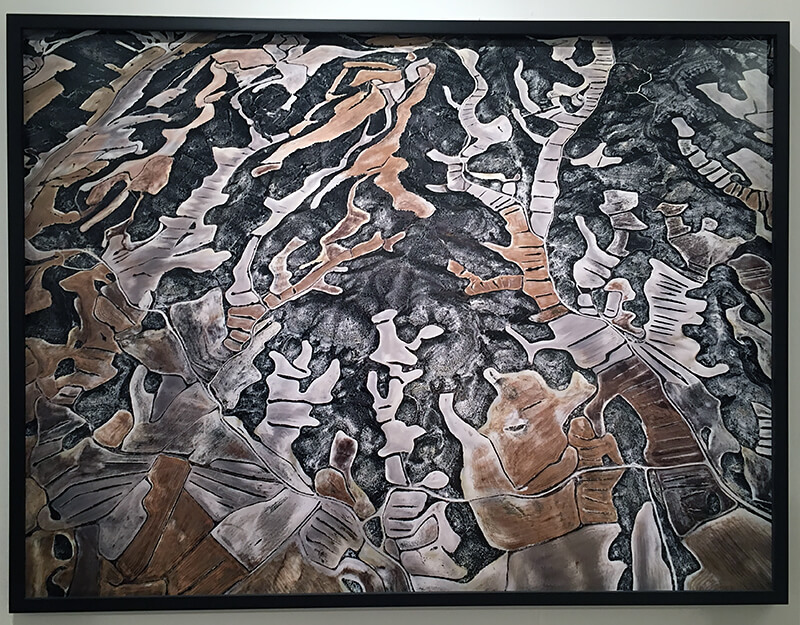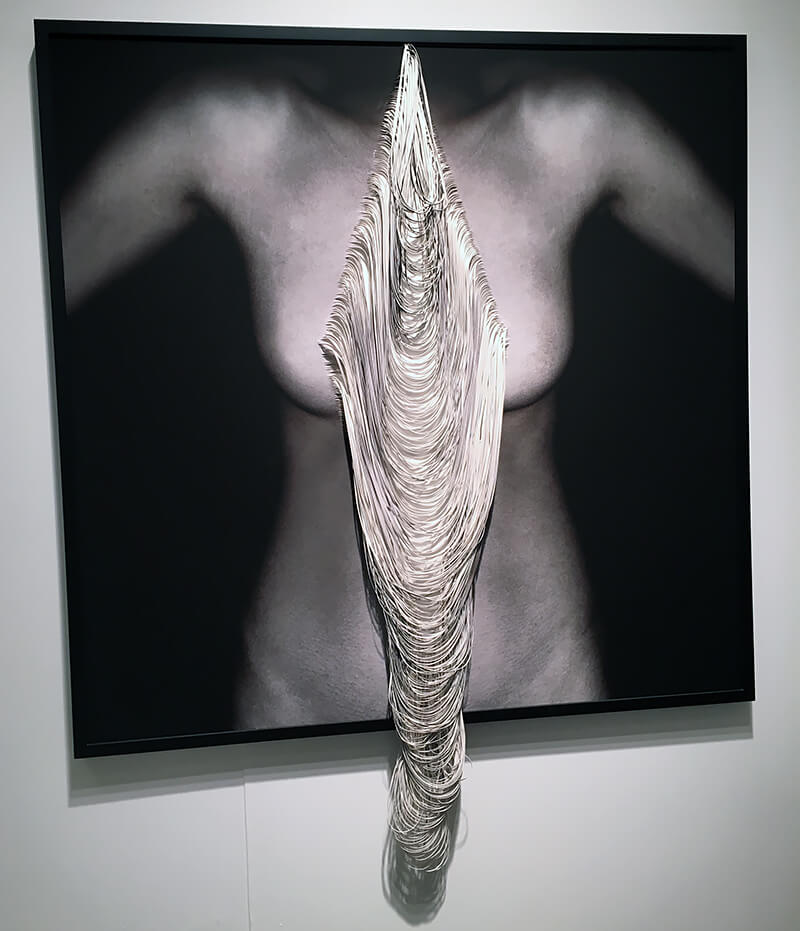 That's it? Of course not! We also saw amazing prints by
Andrew Moore
at Jackson Fine Art, beautiful color prints of Gordon Parks, Christian Voigt, Julie Blackmon, George Rousse as well as Serge Najjar at
Catherine Edelman gallery
.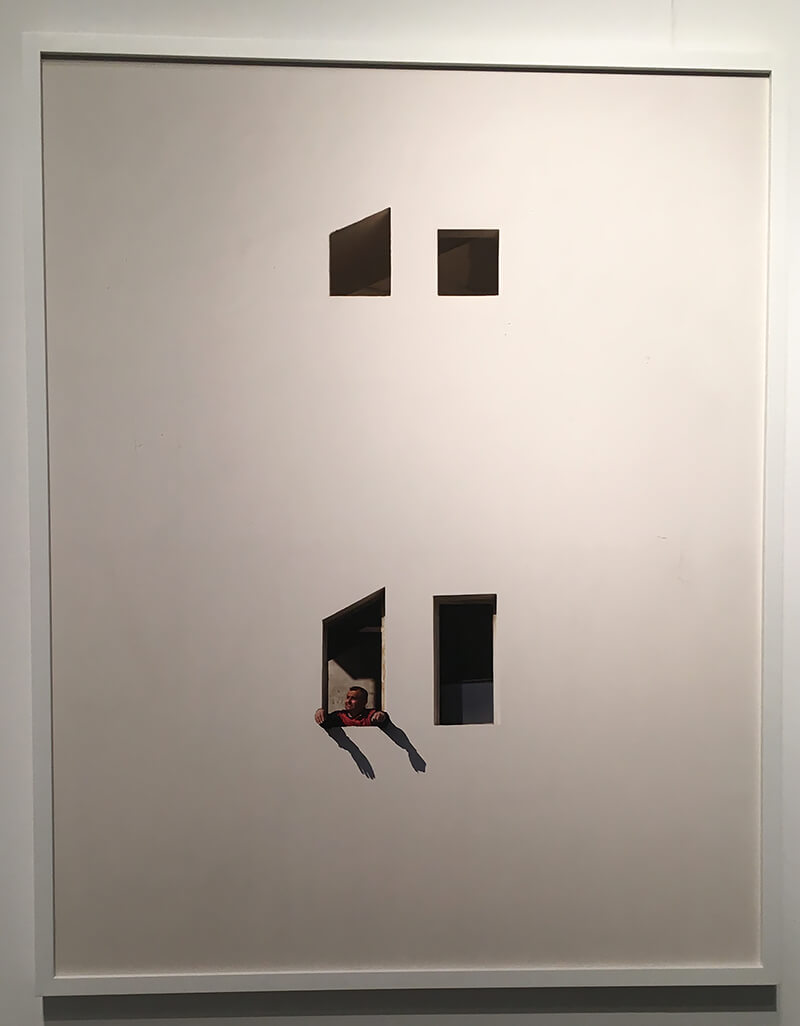 Last but not least, we were happy to see two huge works of
Liu Bolin
at
Klein Sun Gallery
. His work Guernica 43 1/2 x 98 3/8 is astonishing and when you are French like me and that you have seen The Mona Lisa so many times at the Louvre, Bolin's twist on the piece is simply a feast for the eyes as well a boost of high spirit. I must admit we asked the price and one day maybe...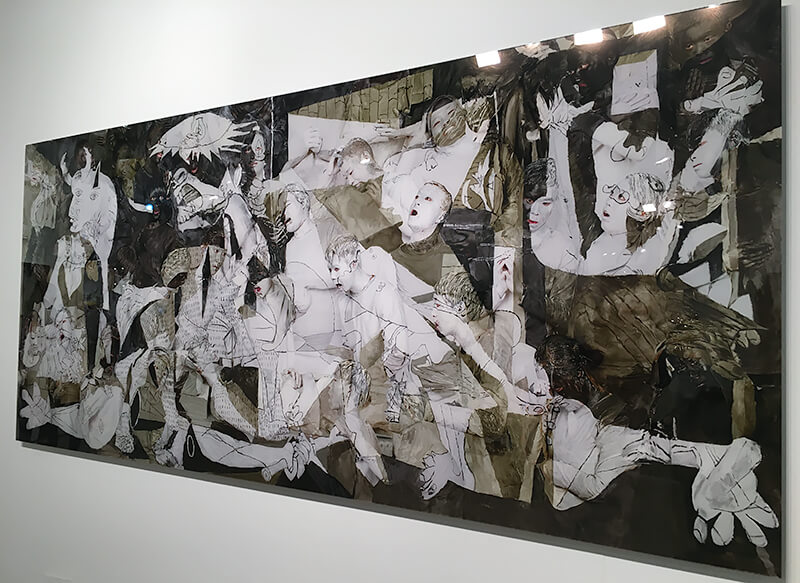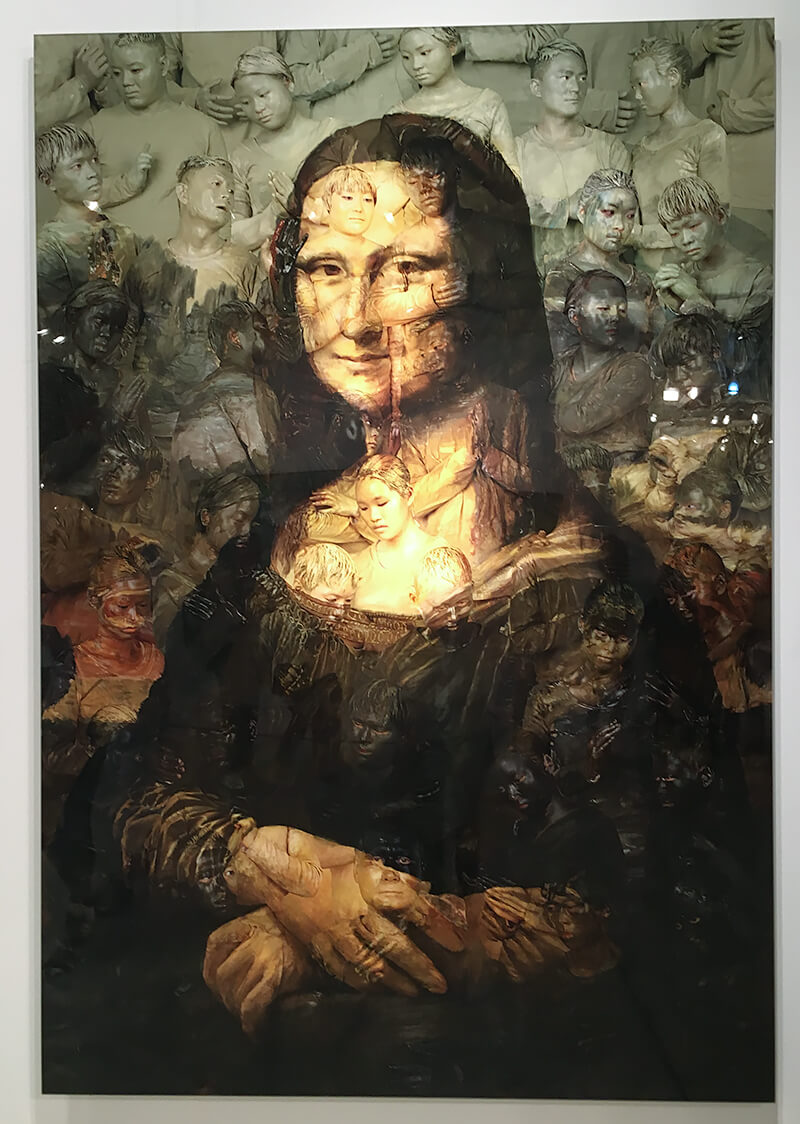 Anyhow, if Art Miami was essentially about painting and sculpture, photography was certainly not anecdotic and we felt that the medium was well represented with major contemporary and classic artists. The only thing we could regret - if any- is that the newcomers or emerging talents where not here. Nevertheless we can assure you we will be back next year and that we can't wait to see what is next at Palm Beach Modern + Contemporary Art Fair (January 12th -15th) and Art Wynwood (February 16th - 20th).