There's something about that image of the schooner, fully rigged, sailing across the sea behind a shingled house. I've looked at this picture a hundred times and still I like to believe it's real, a rectangle cut into a wall that reveals a view into another world. Is this the Voyage of the Dawn Treader or is this a
David Carol
photograph? Option B. There's a rhythm to David's pictures. I flip through them: the frozen fish, real or not real? The white head of a ghost horse peering from the perfect corner of the fence with a black storm sky swirling behind him. It's a dream, no wait, it's a David Carol photograph. The speed is picking up. I can sense it, the more I look. The hands emerging or submerging in an otherwise perfectly still lake; it feels like northern Maine at the end of the summer.
There's only one kid crazy enough to swim in there when it's so cold and the season is ending and everyone is gone except this person holding on to the last rays of the sun or are the arms raised in distress and not an underwater dance?...(I think too of swimming like mad for the dock because of the eels and those tiny leeches...not this kid though. No fear). And then there's the question of the man on the snowy mound. The dirty snowy mound that looks charred. How can snow burn? What is that guy looking at in this barren winter forest? A body? I don't know. A mystery. My mind goes to a dark place, like that black horizon beyond the lake. It's not so welcoming and yet I am drawn there. Yes, with the speed picking up, along with my heart rate. A train pulling out of the subway with a beautiful girl peering back. A strip club being torn to the ground by a maniacal arm. A phone booth between two caves (what?). A giant stuffed ape, bigger than a house, left on the curb. For me? No, for David Carol. And then a sign that simple says, Turnaround. From what? The misty landscape of dreams. OK. Fine. Who Cares? Not that man walking away from us with those words written on an improbable looking helmet.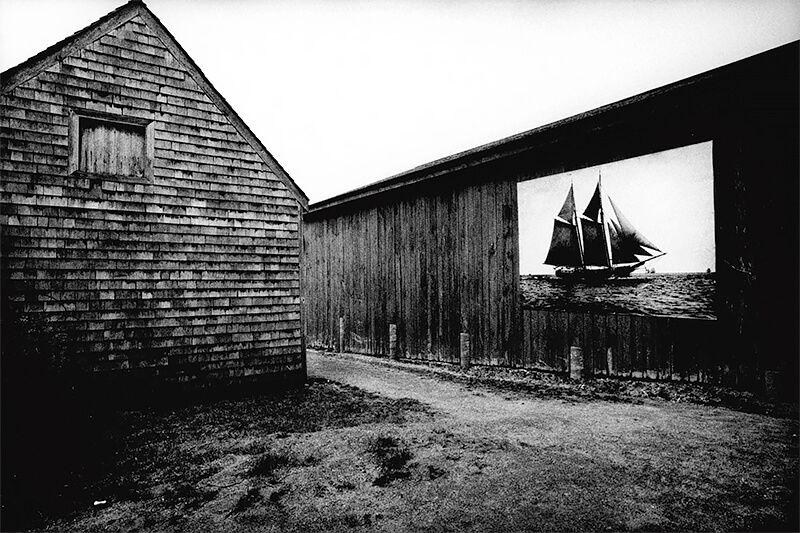 These are great pictures. Pictures I could return to again and again. For the humor. For the darkness. For the dark humor. For the strangeness. I'm in. I'm convinced. I'm excited that David Carol sat down and somehow edited 20+ years of pictures down to 32. Just 32 images that can hold us with rapidly beating hearts. David calls himself an old school film shooting, gelatin silver printing kinda' guy. It's true. I've seen them. And you can tell from these gritty images that maybe more than a few rolls of Tri-x have passed through this guy's cameras. So, he's not only releasing a new book, but they'll be two editions. One for those of us with a personal problem collecting Limited Editions and prints and one for everyone else (because this really is a series of pictures for everyone).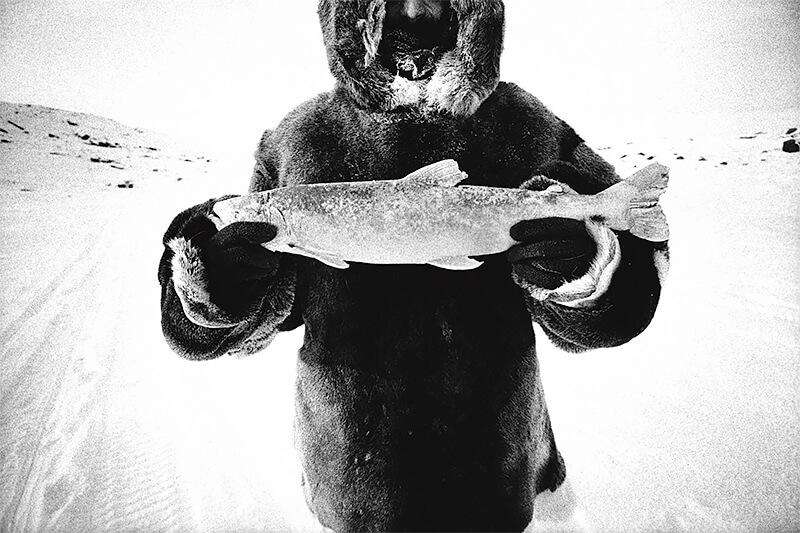 NO PLAN B
, from publisher
Peanut Press
, is a retrospective of David's uniquely humorous and often surreal personal work from the 1990s to the present. The book is a culmination of images from David's road trips from the Arctic Ocean to post-Soviet Russia, from the Mojave Desert to the streets of Istanbul. Consisting of 32 black and white photographs, with an afterward by renowned photojournalist
Jason Eskenazi
,
NO PLAN B
is available in two bindings: the black trade edition, and a white limited edition, which includes a gelatin silver print signed and numbered by the artist.
NO PLAN B
will be available for sale online at
Peanut Press Books
on November 15, 2016.
To quote the artist,
It was very challenging as well as interesting for me to make a retrospective book and exhibition of my work. Some of these photographs are over 20 years old and I've seen them published many times and in many forms. I know how people react to them and I know how I want them to appear. So I needed parameters and certain criteria to assist me in making a final selection of only 32 images to present my opinion of 'life' over the last 20+ years. So here's what I did. I have only included photographs that if seen independently from the book as well as one another would not only stand on their own, but I would be completely content and pleased to have them represent me and my vision. Every one of the photographs in this collection pretty much says everything I have to say about the world and my understanding and reaction to it.
Oh, and wait, I may have failed to mention that there is an exhibit too. A big one. The book
NO PLAN B
coincides with a retrospective exhibition on view at the Leica Gallery Soho, New York from February 1 - March 31, 2017. An opening reception and book signing with the artist will be held February 16 from 6:00 - 9:00pm. Get your plane tickets to New York now!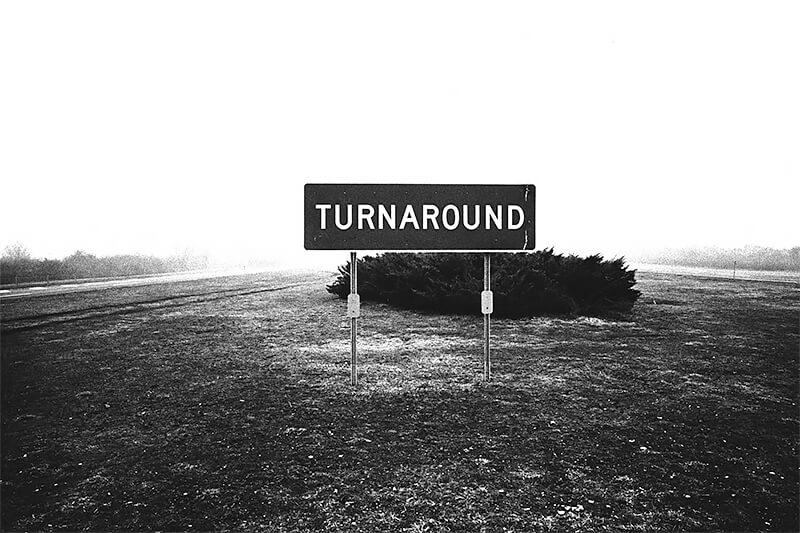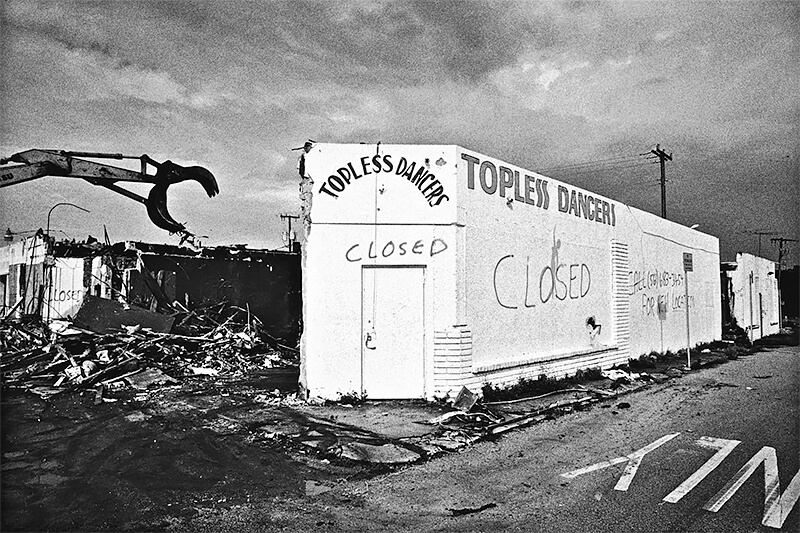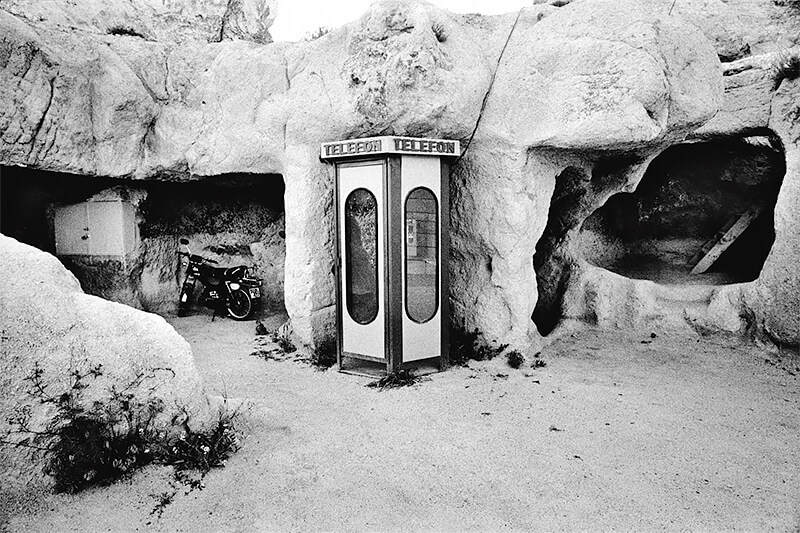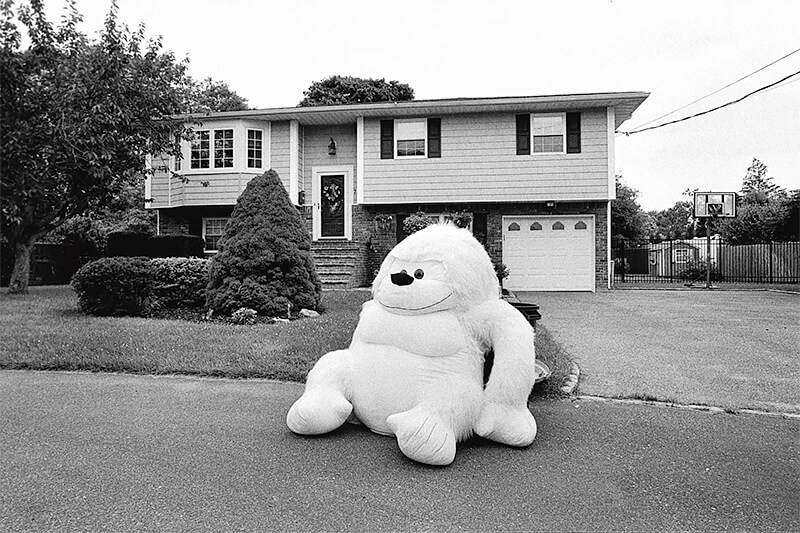 Biography
David J. Carol was born in New York City in 1958. He has been traveling the world taking pictures for himself and clients for over 35 years. David studied photography at The School of Visual Arts and The New School for Social Research under the legendary Lisette Model. David's work has been published in six monographs including his first book, 40 Miles of Bad Road..., with an afterword by the highly esteemed curator, Anne Wilkes Tucker. The works of David J. Carol are in the collections of the Museum of Fine Art, Houston, TX, Museum of Modern Art, New York, NY, International Center of Photography, New York, NY, The Block Museum of Art, Evanston, IL, The Museum of the City of New York, New York, NY and Tate Gallery Special Collection, London, UK; and more than 50 other museums and library collections worldwide.