When I saw Bruce Morton's work from his series,
Forgottonia,
I didn't know, really didn't know, that it was referring to a region of the state of Illinois. The western part, the bulge that sticks out, that presses up against Missouri. I initially thought it was a brilliant name for some pictures that were about a place that felt frighteningly close to the place I grew up. Some place non-descript, a suburban place with lots of humidity and beautiful light, but also a lot of other things that could be forgotten. But no,
Forgottonia
was a real place.
I had seen Bruce's work at
PhotoNola
a few years back and he had slipped me a copy of his book Forgottonia. A quiet book about a quiet place, but who knew those images would have such resonance? These weren't just images specific to Bowen, Illinois, his hometown, and they weren't just images of audiences in a small town or in a distant suburb. It was really America. Or Americana. I had lodged those photographs away and then this summer decided to jury a show with Judy Walgren from ViewFind.com. Now, Judy is a Pulitzer Prize winning photojournalist, never shying away from the harsh realities of life. And I, well, I am someone else, but while equally willing to face things head on, my fine art background often leads me in another direction. The two of us jurying a show is akin to a cage battle, and yet while the two of us don't often fall for the same photographs, we both agreed that Bruce Morton's image from Forgottonia - The Audience, deserved an award.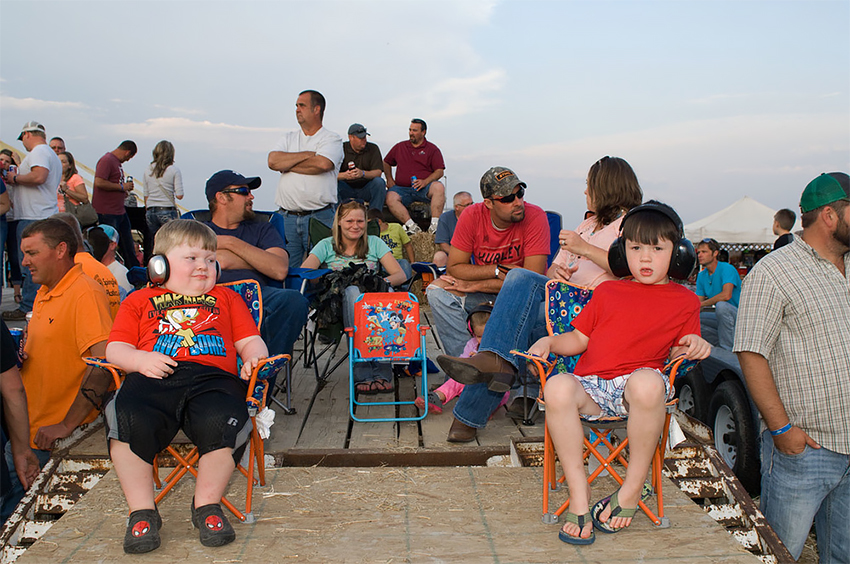 We were both staring at this slice of mankind and thinking, well here is America and all we are and all we are not. This scene with this anonymous group of individuals gathered into the frame, connecting and not connecting, no one really even looking in the same direction or even watching whatever the unnamed event is. It's grand. And it's small. And it's everything. And there's more than just this one award-winning picture. Bruce Morton has created multiple series to let us know where he's from (like a Raymond Carver story) and to let us know what he's seen. The pictures are wonderful in their truth and beauty and I await more of them. I'm thankful that he entered our competition about street photography and the social documentary, but I'm also grateful to revisit these pictures.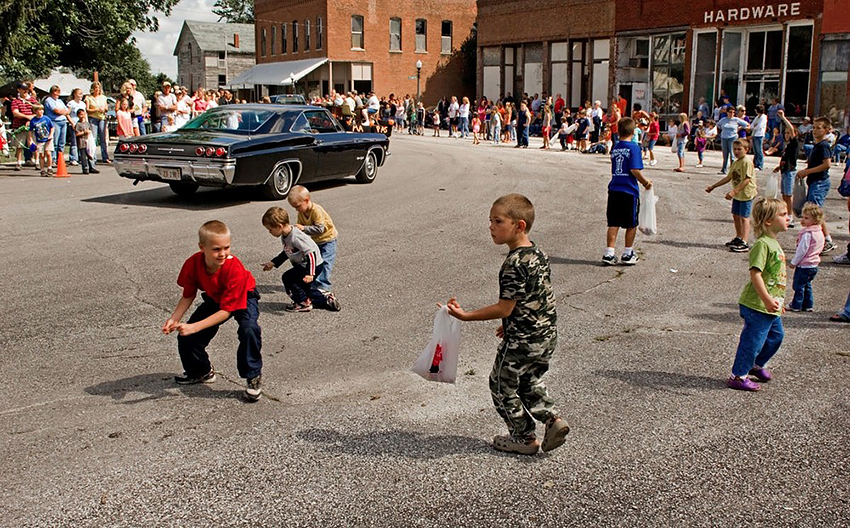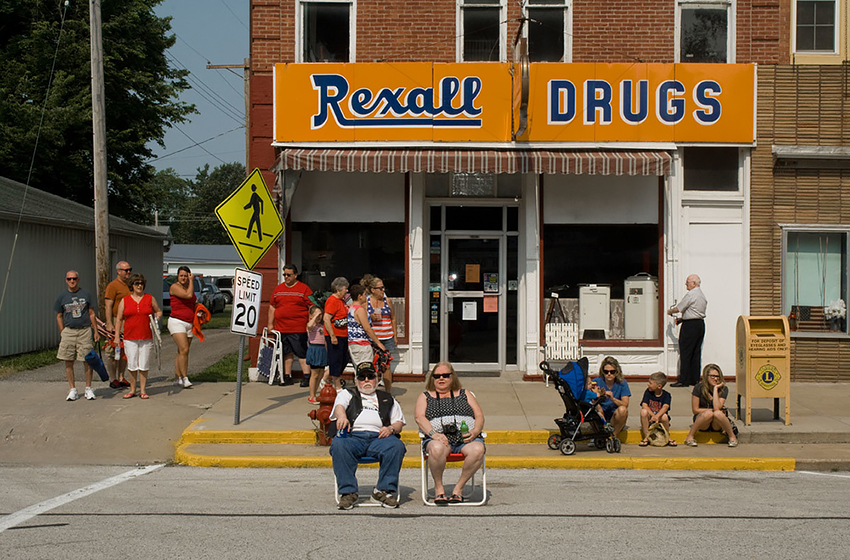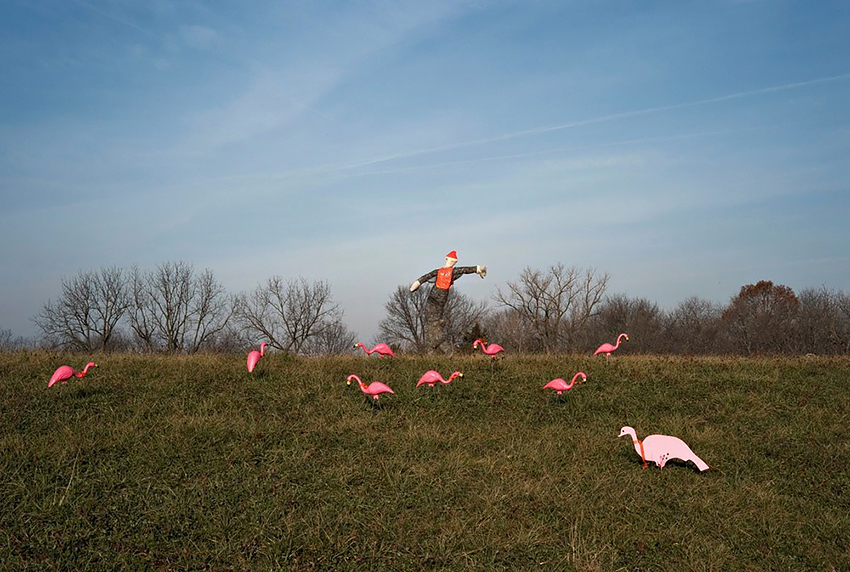 Biography
Bruce Morton currently lives in his childhood home of Bowen, Illinois. The first seventeen years of his life were spent in this small village learning the do's and don'ts of rural life. But he wanted to escape the environment of gossip and everyone knowing everyone. In the next eight years he received a BS degree from Southern Illinois University and a Master of Fine Arts degree from Arizona State University. Shortly thereafter he was invited to be a visiting artist in Derby, England.
Upon his return to the US, he moved back to Arizona for the next thirty-three years. This time was a time to settle and pursue non-photographic resources to live. In 2007 he sold his handmade adobe home and returned to his homeland. This was a move to go back and photographically document the people and land of the area he once wanted to so badly leave.
Bruce has participated in numerous exhibitions in the United States as well as Great Britain for over forty years. He has also been recognized in internet galleries and published in several blogs such as Lenscratch and F-stop Magazine. In 2013 Bruce self-published his first book titled Forgottonia. It is a picture story book about the cycle of life in the rural area of far west central Illinois. It has ninety-one photographs in color and black and white with a forward by Aline Smithson and was edited by Paula Gillen. Forgottonia is currently in its third printing and is part of the libraries of the Southeast Museum of Photography, The Museum of Fine Arts, Houston, Center for Creative Photography, Tucson, Harry Ransom Center, Austin, George Eastman House, Houston Center for Photography, the Colorado Photographic Arts Center, Lens Culture, Indie Photobook Library, and Photo-eye. More recent exhibitions include online exhibits with the Detroit Center for Contemporary Photography, the Keirnan Gallery, group exhibitions at the Perspective Gallery, the San Francisco International Exhibition, Photo Spivia, and the Currents Exhibition at the Ogden Museum of Southern Art, New Orleans. He has also been featured with the blogs of aCurator.com. Elizabeth Avedon, and PDN's Photo of the Day.