I first met
Ron Jude
when I was in Los Angeles at
Bergamot Station
. There are a number of galleries there, one of them,
Gallery Luisotti
, represents him. Jude was exhibiting emmett at the time, a selection of his earliest images made during the early 1980s, but edited into a compelling, dream-like book and sequence of pictures nearly 30 years later. The teenage boy that figures largely in the images reminds me so much of my high school boyfriend, that I wonder if indeed the images were made in rural upstate New York where I grew up and not in Idaho.
Jude has several other projects that have been exhibited nationally and internationally. Luckily for us here in San Francisco, he'll be speaking about them this Friday, May 27th at 7:30pm at the
San Francisco Art Institute
as part of the
PhotoAlliance
spring lecture series. It's actually their last lecture of the season, so kick off your Memorial Day weekend with some photographs that look so nostalgic, that you'll relive your past holiday weekends in a way that doesn't make you regret anything.
And the ideal speaker has been invited to open for Ron Jude. Step into the spotlight local favorite
Josh Smith
. Smith recently had an exhibition of his subtle and strange work at a.muse gallery in San Francisco. These beautiful black and white photographs capture surreal moments: a crinkled paper levitating above the ground casting a perfect shadow, a tiny Target store sitting on top of a gravel mountain, a bent stop sign in an improbable place, a vine reaching out to tip over a ladder... There's just the right amount of humor and oddness in Smith's images to make you look twice.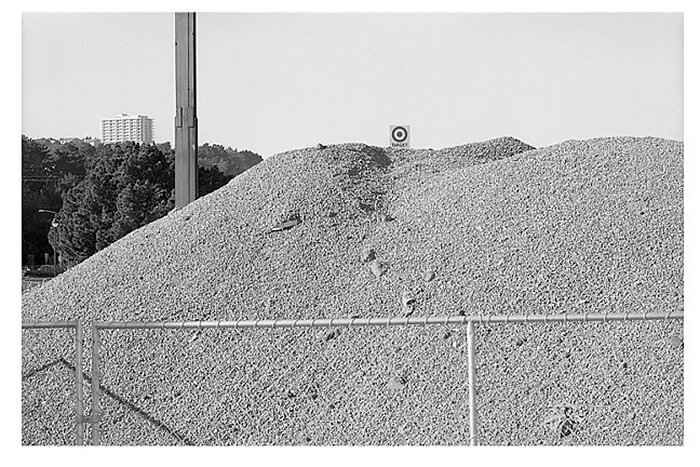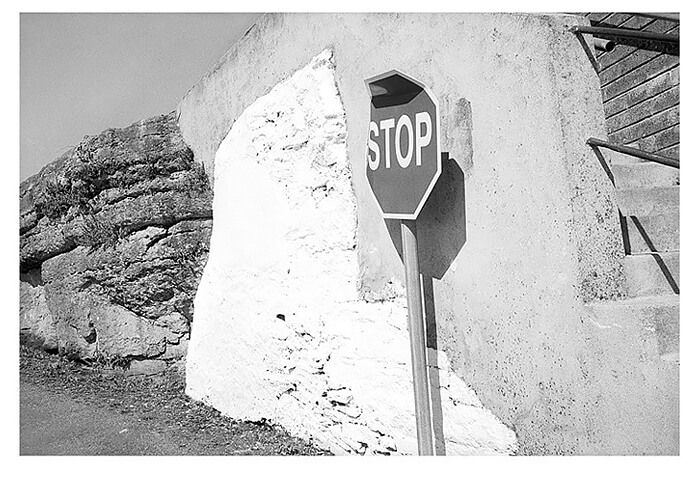 Don't miss this rare pairing of artists and the last presentation of this brilliant lecture series. There won't be another PhotoAlliance lecture until September, so definitely mark your calendars!
Ron Jude was born in Los Angeles in 1965 but was raised in rural Idaho. If geographical happenstance influences or even determines sensibility, then this American duality, between the urban and the rural, between the land of images and the landscape of a mythic individualism, permeates Ron Jude's imagery. He makes no direct proclamations with his work; the cumulative power is subtle and observant, befitting a sensitive kid growing up among car guys and fur trappers. Proving that these are not mutually exclusive attitudes, his approach to photography is democratic and nuanced, utilizing found photographs, landscapes, portraits, and even pictures he took as a teenager.
Mark Alice Durant, from an
interview
on Saint Lucy.
Ron Jude's photographs have been exhibited at venues such as The Photographers' Gallery (London), Daugeu Cultural Center (Daugeu, South Korea), Proekt_Fabrika (Moscow) and Roth/Horowitz Gallery (New York). Jude is the co-founder of A-Jump Books and the author of Alpine Star, Postcards, Other Nature and emmett. Lick Creek Line was published by MACK in April of 2012 and was named one of the best books of the year by FOAM, PDN, Gerry Badger, Alec Soth and John Gossage, among many others. Libraryman (Stockholm) published a book version of the Executive Model project in late 2012. Jude has lectured extensively about his work, most recently at places such as The School of the Art Institute of Chicago, Rochester Institute of Technology and the Carnegie International Satellite Apartment in Pittsburgh. His photographs have been reproduced in Blind Spot, Harper's Magazine, The New Yorker and Doubletake, among others. An overview of his three Idaho projects (Alpine Star, emmett and Lick Creek Line) was recently exhibited at the Museum of Contemporary Photography in Chicago in a three-person show entitled Backstory. He contributed one of ten books to the Super Labo (Tokyo) collaborative project entitled Lost Home, which was recently released at Paris Photo. Jude is represented by Gallery Luisotti in Santa Monica, Robert Morat Galerie in Hamburg, and Galeria Alfacinha in Lisbon. He lives in Eugene, OR and teaches photography at University of Oregon.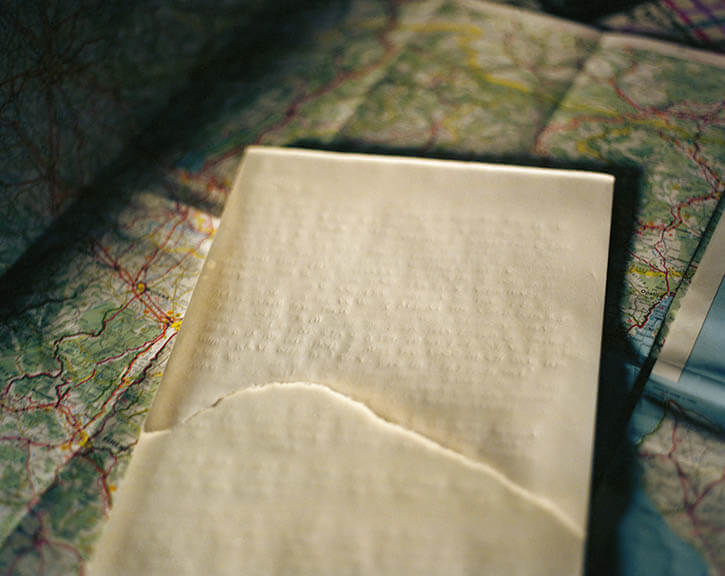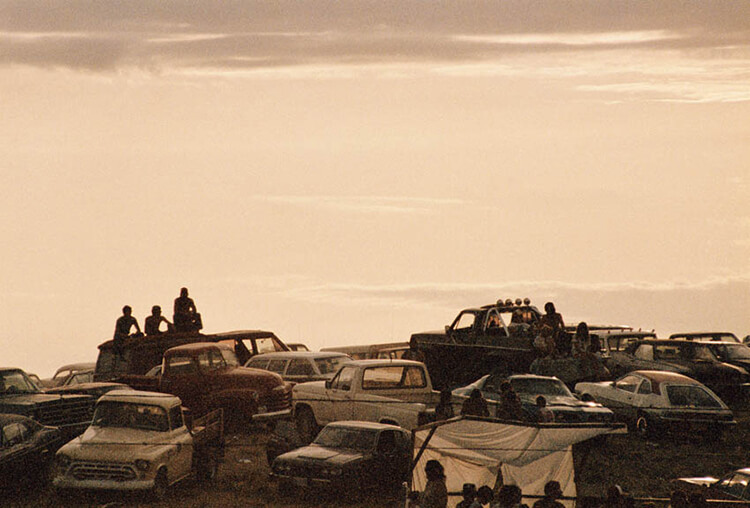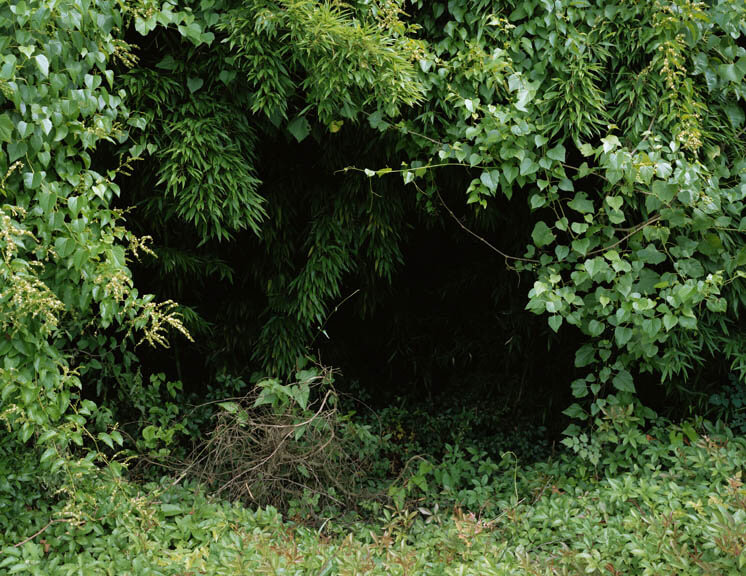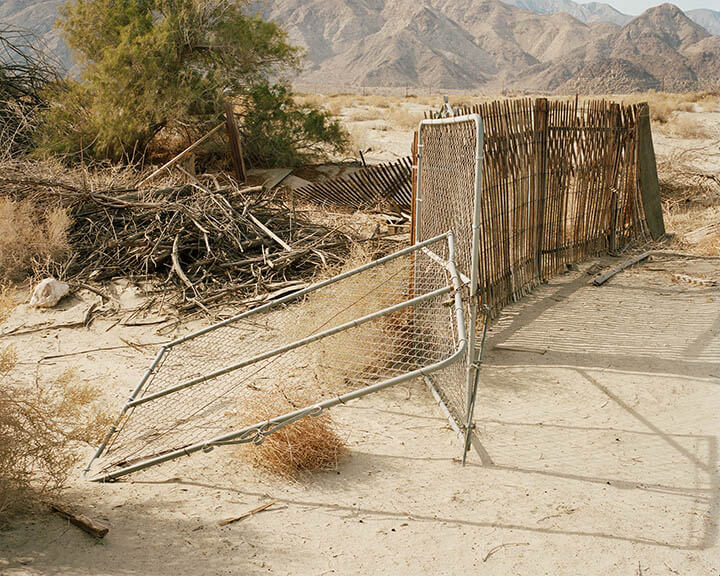 Born in Springfield, Missouri, Josh Smith earned his M.F.A. in photography from the San Francisco Art Institute in 2007, and has been living and working as an artist and educator in the Bay Area since 2004. During that time, he has explored various photographic projects, including an ongoing exploration into the ways our visual surroundings shape our experiences within contemporary, public spaces. Smith has exhibited widely within the bay area and beyond, including an exhibition at Stanford University's Stanford Art Spaces. Smith is currently a photography instructor at Marin Academy, and resides in Pacifica, CA with his wife and two sons.