I was asking
Rebecca Horne
about talented students in her course at the
California College of the Arts
a few years ago. She immediately said, Emma Howell. You've got to see her work. It was about that time that it appeared in Wired magazine. The article discussed how this amazing camera prints on glass... but it's really the amazing artist who built the camera and blew the glass and also hand coated liquid emulsion (collodion) onto said hand-blown glass... And then luckily for me, recently this same Emma Howell walked into RayKo Photo Center, fresh out of the
Cleveland Institute of Art
in Ohio. (She had only come to CCA for a semester to further refine her glass blowing skills and combine that with her ambrotypes so that she could pursue her brilliant - and ambitious - project).
Emma Jaubert Howell
wasn't content just making traditional prints. She wanted to capture the landscape in a totally new and innovative way. Forget Ansel Adams and Edward Weston, she was coming west to California to see the land anew. And that she did. She began by making ambrotypes: a unique positive photograph on glass made with wet plate collodion chemistry, a process dating back to the 1850s and pre-dating the tintype (collodion on a metal plate). As if this wasn't difficult enough, she also blew her own glass forms because simply coating a piece of glass with liquid emulsion wasn't quite pushing her ideas about photography. Of course, when you don't have a 2-dimensional plate to coat and put into a holder in the back of a view camera...what do you do? You have to build your own custom camera to accommodate a 3-dimensional collodion coated object so you can expose it. And here is where the fun begins: the emulsion needs to be exposed and developed while it's still wet...so Howell had to build a darkroom to attach to the back of the camera...and it had to be big enough so that she could fit inside it to do the processing...no small task. And yet she constructed it and hiked to remote areas of the California coastline, dragging along the glass objects, the tripod, the chemistry, the camera (made out of a barrel), the darkroom and its accoutrement...and it worked!

The artist had a specific landscape that she wanted to capture. One that required her leaving the center of the country and making a trek to the ocean. Howell believes that water and the rhythm of the ocean tide represent what we, as humans, cannot disrupt in this world full of environmental manipulation. Although we have contaminated and disrupted this elemental part of our world, we have not changed the organic movement of the ocean tide. Howell is interested in focusing in on these moments of connection between water and land with a similarly imperfect and organic method to bring attention to these seemingly undisrupted pure moments. She forms layers and breaks them down through the use of transparency and positive and negative space to encourage the search for the truth about our impact on the environment and to recognize the imperfections that are present through the idyllic imagery of water.
I am grateful that I get to see Emma Howell on a regular basis now that she resides in San Francisco. I am encouraging her to apply for the residency at RayKo Photo Center so I can see what she comes up with for her next seemingly implausible idea that she somehow troubleshoots and makes into a miraculous and wondrous success.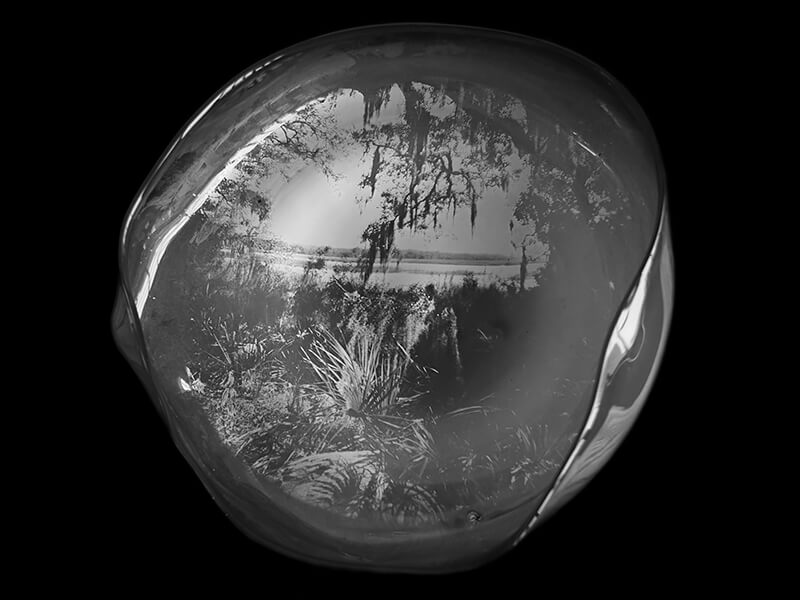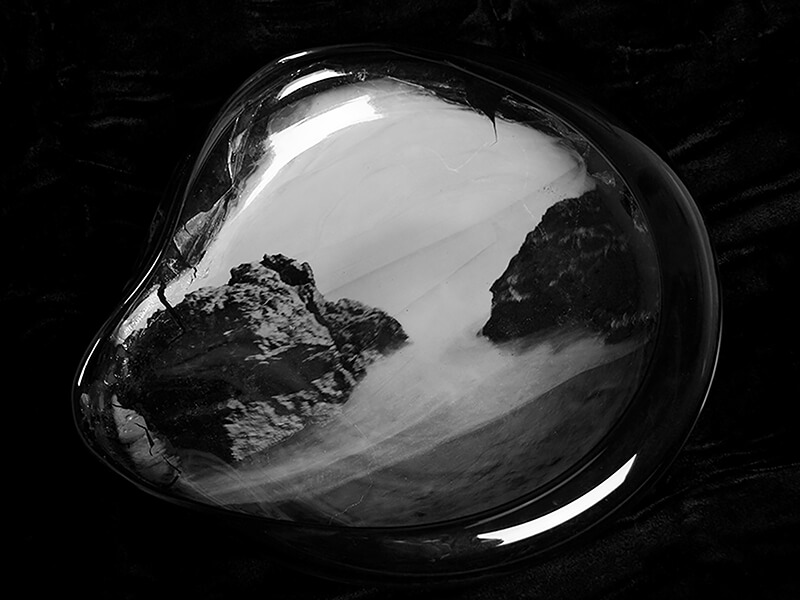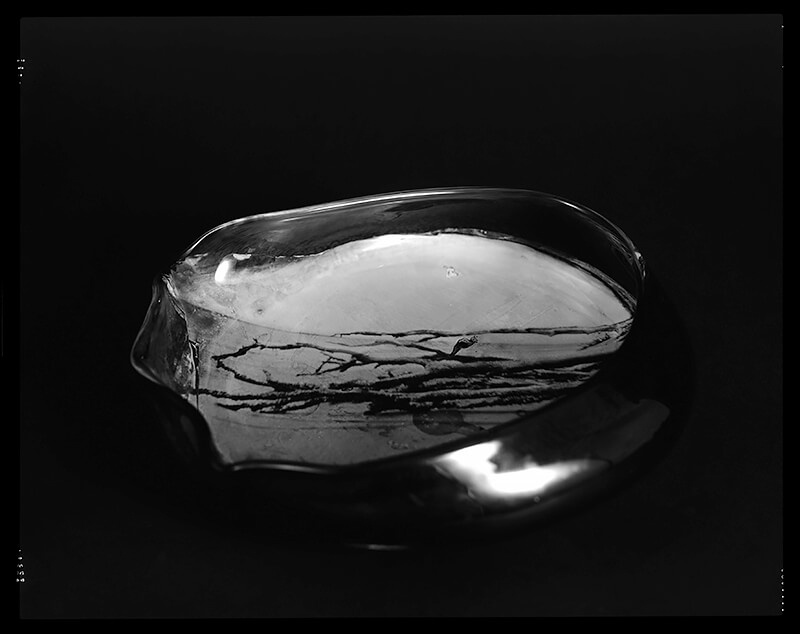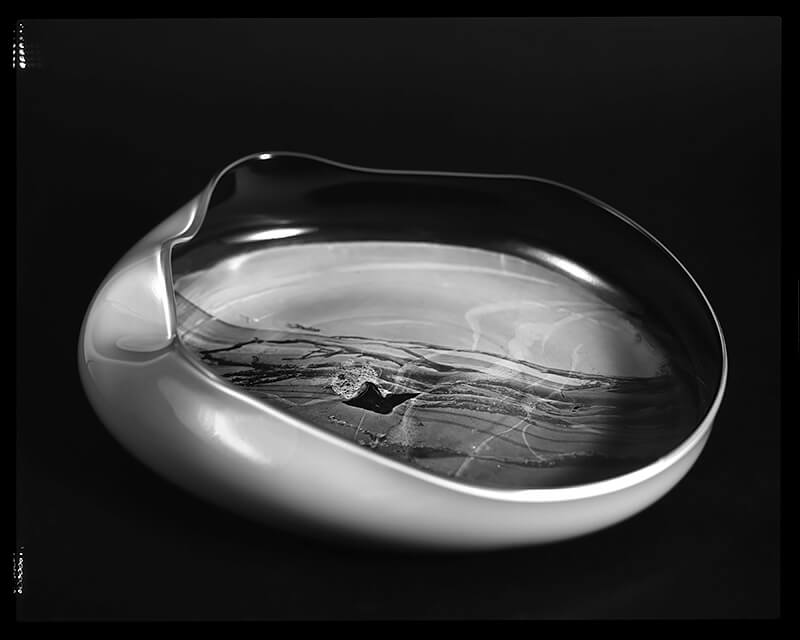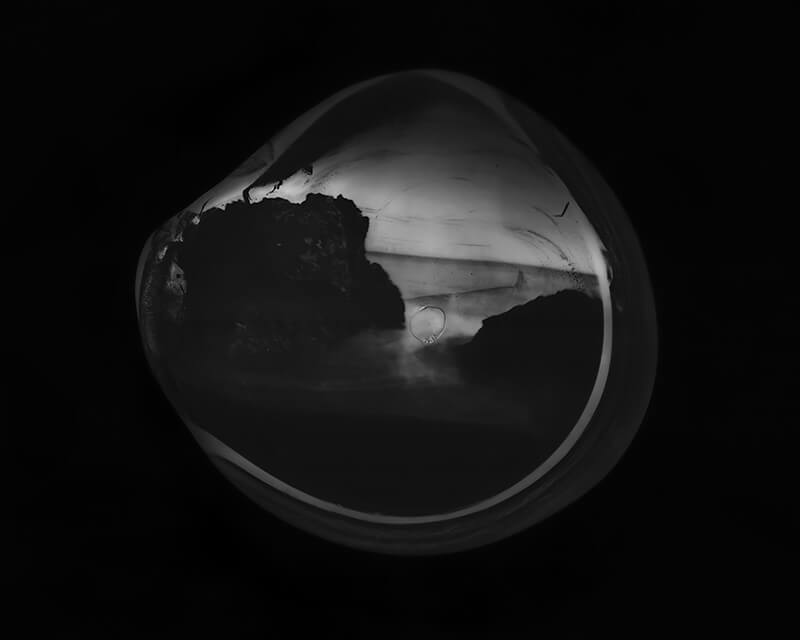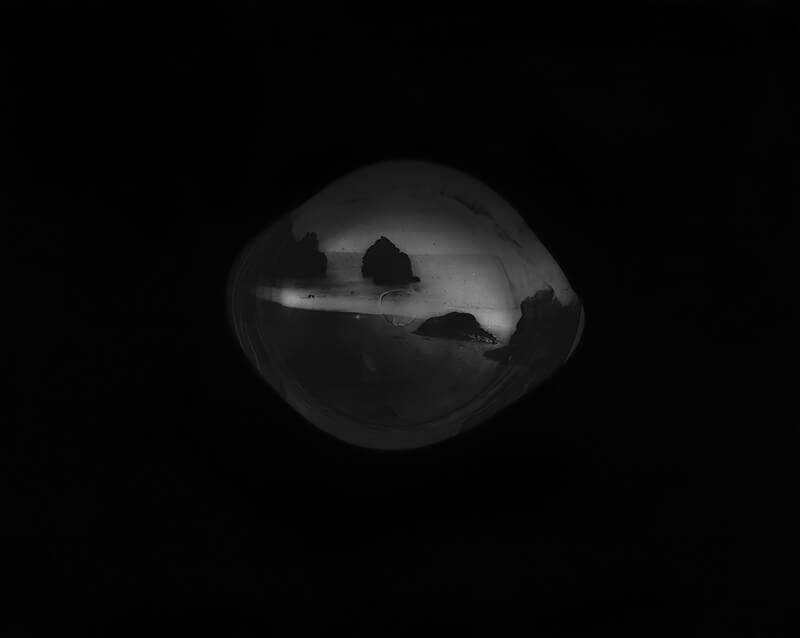 Biography:
Emma Jaubert Howell is a multi disciplinary artist, photographer, and glassblower based in San Francisco, CA. Born and raised in Vermont, Emma derives much of her inspiration from the nature. The landscape has become an integral aspect of the work she produces and how she interprets places and spaces. Emma's recent work involves incorporating the landscape with alternative processes and glass as a means to discuss our impact on the environment and what little is left un-manipulated.
She has exhibited worldwide including the Chrysler Museum of Art, Norfolk, VA, and the Reinberger Gallery, Cleveland OH. Her work has been published in Wired magazine, Lenscratch Daily magazine, and Don't Take Pictures magazine amongst other publications for her most recent work. Emma is currently looking to expand and develop her work by experimenting with other materials and methods.