Yes! It is almost time for the San Francisco Museum of Modern Art (SFMOMA) to open its doors after a long period of renovation and we can't wait to discover what it looks like inside! It will be free for the public on Saturday, May 14, 2016, with a day of festivities involving other cultural organizations in the Yerba Buena district. The gallery exhibition spaces have tripled in size and the inaugural exhibitions showcase 260 works from the distinguished Doris and Donald Fisher Collection of postwar and contemporary art, more than 600 artworks promised to the museum through its Campaign for Art, and the debut of the new Pritzker Center for Photography.
The John and Lisa Pritzker Center for Photography will be the largest exhibition space for photography and among the most advanced photographic arts centers of any art museum in the United States.
The SFMOMA writes: One of the first museums to recognize photography as an art form, SFMOMA has more than 17,800 photographic works, dating from the advent of the medium in 1839 to the digital images of today. Deepening and expanding our commitment to photography, the new Pritzker Center for Photography nearly triples the space dedicated to photography, filling the majority of the third floor. Encompassing fifteen thousand square feet, the Pritzker Center is the largest space permanently dedicated to photography in any art museum in the United States. The center includes enhanced permanent collection galleries and new special exhibition galleries, along with a study center and the Photography Interpretive Gallery.
The print study center gives visiting scholars and students the opportunity for hands-on viewing of prints, drawings, and photographs. The adjacent meeting space promotes collaboration between curators, scholars, artists, teachers, and the public.
Our innovative Photography Interpretive Gallery lets you experience photography in a whole new way. Though interactive exhibits, you can explore how photography shapes perceptions of California, create a portrait of yourself without showing your face, and more.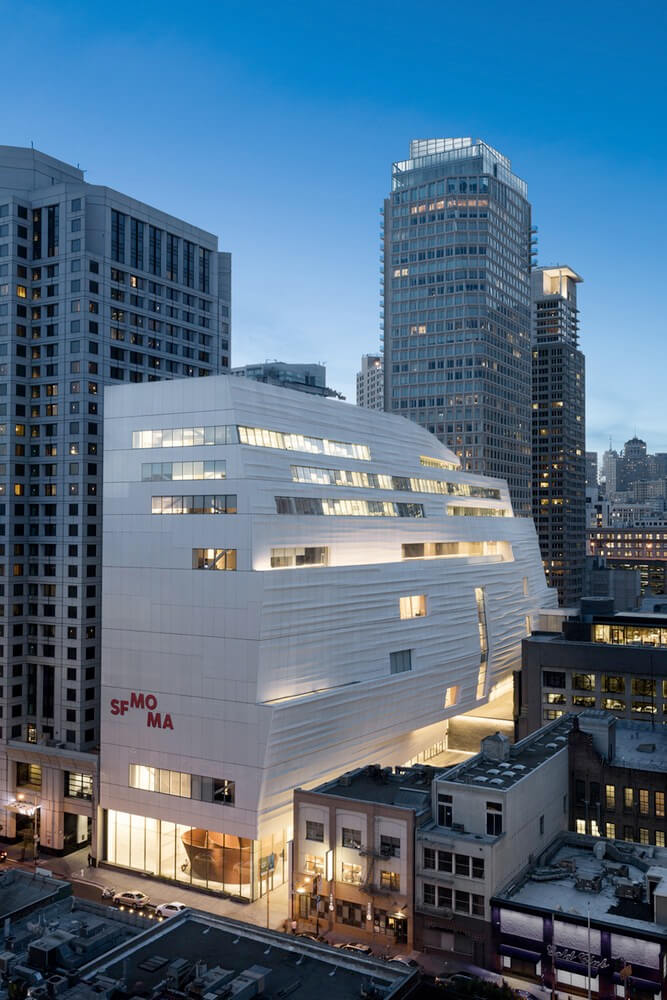 photo © Henrik Kam, courtesy SFMOMA