I met
Minjin Kang
at the
Filter Photo Festival
in Chicago in 2014, where I had the chance to review her work Ham Radio. This moving series showcases her extraordinary ability to tell people's stories through her work. I revisited these pictures recently and wondered how Minjin found these individuals who use ham radios? Primarily they are older men living in rural settings, far removed from the campus life of an art student.
We discussed this seeming anomaly and Minjin had this to say:
Even though most users of Ham Radio are Caucasian old men, and I am a South Korean young woman, they are like me - trying to speak in a second language to get their ideas across. The risk of being misunderstood by someone who speaks a different language or comes from a different background makes us think harder as we converse. The distance we experience can draw out feelings of loneliness. I think it is important to capture this shared feeling of loneliness, which creates our inner drive to communicate and to be understood.
Beautifully said.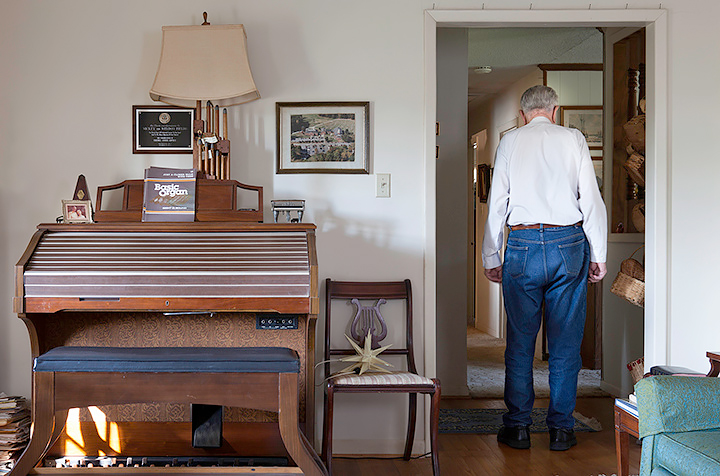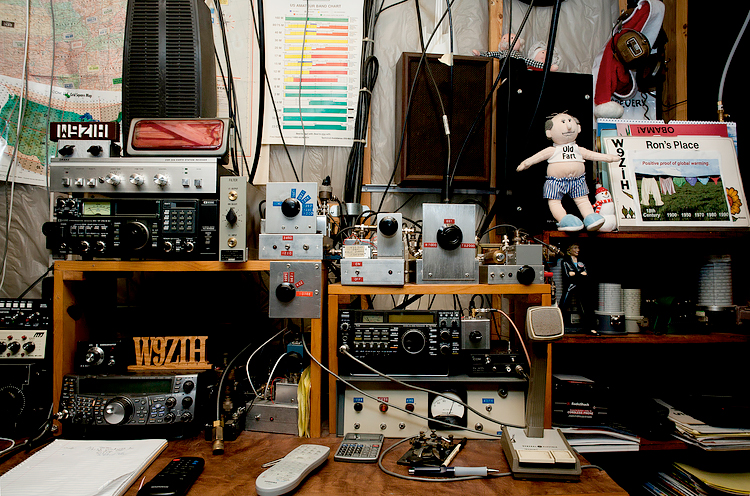 Minjin is keenly interested in how other people live. She began the Ham Radio exploration when she was an undergraduate at the
School of the Art Institute of Chicago
. When she was wandering around rural Illinois, she found one isolated house. Minjin is a brave person, and maybe a little crazy too...Since she was curious about who would live there with no neighbors and no other houses in sight, she knocked on the door and met Ron.
I asked him how he lives this way. He said he could show me the secret and he brought me to his basement to see his large collection of Ham Radio equipment. He showed me how to talk with somebody through his Ham Radio. The interaction of Ham Radio reminded me of Facebook and the ways we choose to reveal ourselves to other people. Interestingly, Ham Radio operators talk to each other almost every night, but not during the day. Ham Radio allows communication with voice that is publicly heard by other operators. No face accompanies the voice, and it has its own unique 'language.' To me, this is a genuine communication. I am inspired by an African saying, 'The earth is a beehive; we all enter by the same door but live in different cells.'
Again, beautifully said.
Her masterful project is not only an exploration of rural areas in the U.S but also a representation of her own story through other people's lives. The audience can definitely see her unique perspective through her use of color tone, angle, atmosphere, and other details in her works. There is a sadness, or perhaps more a sense of solitude, in these images. I feel the weight of her journey in this country as I travel through these men's homes where they often live isolated and alone. Minjin's work is beautiful, haunting and powerful in its depiction of other people's lives.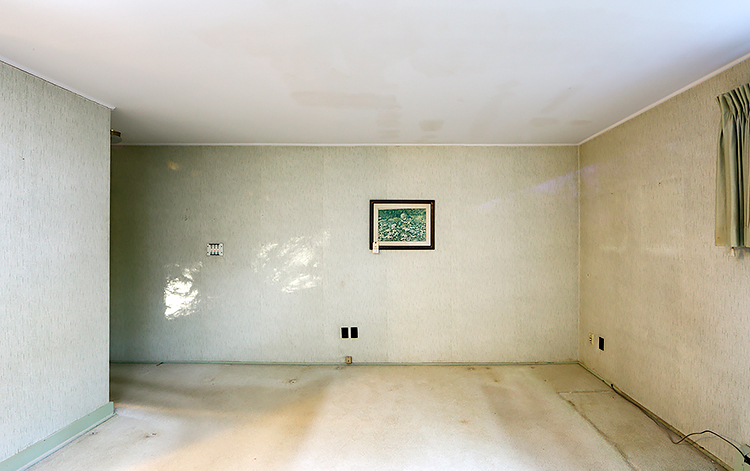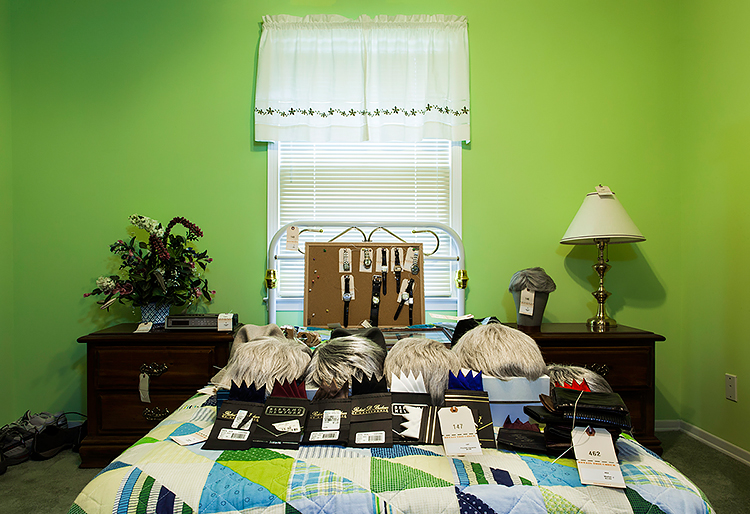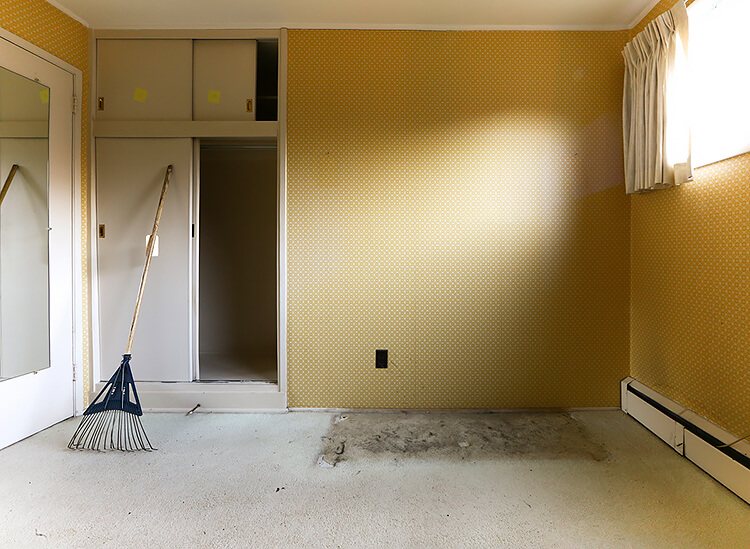 She also has a second project that I have been following, a series titled, Not Part of Sale. Perhaps this is the work that defines her as a photographer who traces absence in all its manifestations, one who makes portraits without people in them. As Minjin states,
My point of view as a foreigner is crucial to my curiosity. In South Korea, my family and other families did not hang many decorations on their walls. In the United States, such decorations are common. I wish to investigate some of the larger social and cultural motivations in differences such as these, in the ways that people collect and use objects. Since I was 20 years old, I've moved apartments once a year. I buy very little furniture because I know I will move again soon. So I am interested in long-established homes that people have furnished with items meant to last for years. None of us choose our physical appearance, but we do choose where we live, how we live, and what possessions we live with. This is why I examine human beings by photographing their homes.
Not Part of Sale began when Minjin went to her first estate sale. She was attending graduate school at the
University of North Carolina, Chapel Hill
at the time. In her area of North Carolina, almost all sales happen because somebody has died and their family wants to sell everything in the house-sometimes very personal items. When price tags are placed on these private belongings, the real value of the objects is lost. The dead can only tell stories with what they leave behind and their homes become collections of these stories. We can see traces of presence through a mark, a stain, a track in the carpet and so on. Minjin has become obsessed with theses discarded items and their meaning and what they represent.
I'm keenly interested in human beings and the tension between presence and absence. I explore what material choices we make in our lives and how those choices help determine who we are. I strongly believe that photography has its own language. My photographs are an invitation to see the unseen.
You'll have a chance to see for yourself in Minjin's upcoming shows:
The Asia Contemporary Art Show
is held twice a year in Hong Kong. If you're there in March, make sure to check out the Spring 2016 show and see Minjin's work in person. In May, her images will be featured at Art Busan in Busan, South Korea, an honor in itself. She also has earned a one-month residency with a Ruth Katzman Scholarship at The League Residency at Vyt in New York, New York. Building on the esteemed reputation of the Art Students League of New York, the League Residency at Vyt provides support to emerging, established, and teaching artists by bringing them together with masters and colleagues for intensive focus through an international residency program. Another honor and also another opportunity for Minjin to unearth some more secrets about this country that I live in, but don't see as clearly for all its familiarity. I'm looking forward to seeing what she discovers this time.