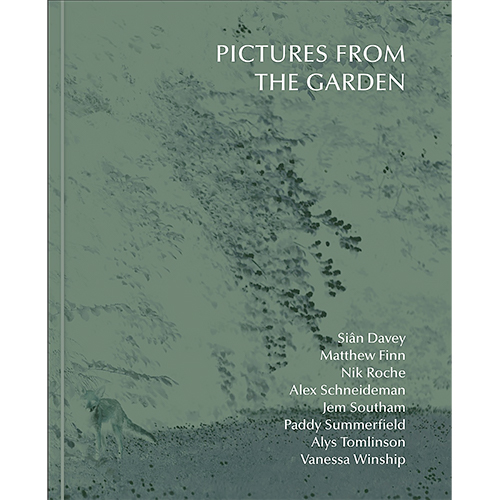 Siân Davey, Matthew Finn Nik Roche, Alex Schneideman Jem Southam, Alys Tomlinson Vanessa Winship
Pictures from the Garden is a collection of powerful photographic essays made by seven leading UK photographers in response to Paddy Summerfield's influential book, Mother and Father.

Summerfield's 2014 publication, set mainly in his parents' north Oxford house and garden, is a poignant and durational examination of his relationship with his parents as their lives together faded. On publication Summerfield received wide praise with the Guardian's Sean O'Hagan describing Mother and Father as "a profoundly sad and beautiful book".

In Pictures from the Garden the photographers, each of whom has drawn inspiration from Mother and Father, travelled to Summerfield's house in Oxford to discover a personal route to explore the emotions and themes that were evoked in the book. By photographing in the same space that set the scene for Summerfield's original work about his parents, the photographers imbued themselves in the physical and psychological world depicted in its pages.

The relationship that connects us with those that brought us into the world is universal and yet unique in every instance. Pictures from the Garden represents seven independent journeys taken to discover the nature of the most complex relationship that is common to us all.

THE SPECIAL EDITION
A special edition is available at a pre-launch price of £85.00 (increasing to £95.00 from March 31st). Limited to 25 copies per photographer, this comprises the book and a signed and numbered 10 x 8 giclée print by your selected photographer. The selection of photographs available from each photographer is shown on the wbsite.

A special portfolio edition including the book and signed and numbered prints from all seven of the photographers is also available. This portfolio set is limited to 5 sets (plus 2 presentation sets) and is available at a launch price of £480.

An exhibition of the work from Pictures from the Garden will be shown at the North Wall Gallery, Oxford, between 19th April and 10th May 2023. The exhibition is supported by The Photographers Gallery and Photo Oxford 23.