I've seen
Matt O'Brien
scanning stacks and stacks of Polaroids upstairs at RayKo Photo Center in San Francisco. I've appreciated his images, have exhibited selections in the past, but always wondered at the sheer quantity of prints, boxes and boxes of integral film. But then I learned that those photographs have been shot over a 10-year-period. No Dar Papaya is O'Brien's photographic exploration of Colombia created from 2003-2013 with a Polaroid camera and instant film. Though there are many challenges to working with this equipment (Polaroid film no longer manufactured being one of them), he uses it because he likes the softness of the image and the distinctive color pallet of Polaroid; it works well with his experience of Colombia.
O'Brien's work is an alternative vision of Colombia-- alternative to the images of war, violence, and misery that dominate stories from the country in the international media. That kind of imagery, known as
pornomiseria
in Colombia, is not what interests O'Brien as a photographer. It doesn't represent his experience of the country, where he found lots of beauty, warmth, kindness, and humanity. The project he first photographed when he turned away from portraying the negative aspects of the country was a series called Royal Columbia.. This is pure journalism and a great story: exploring Columbia through the prism of beauty contests. Every year in Cartagena two beauty contests take place over three weeks. The national contest, which chooses Miss Columbia, is big business involving millions of dollars and is the largest annual media event in Columbia. The President of Columbia shows up to meet all the beauty queens. The local contest, El Reinado Popular, is a competition among women from poor neighborhoods, most of whom are black and none of whom has had cosmetic surgery. This is indeed a rich environment to explore society and culture, including issues of race, class, gender and opportunity, as well as concepts of beauty, and how those relate to the armed conflict.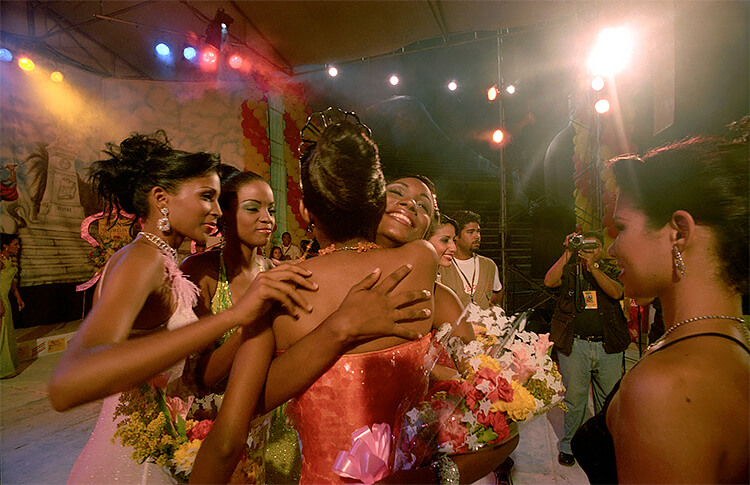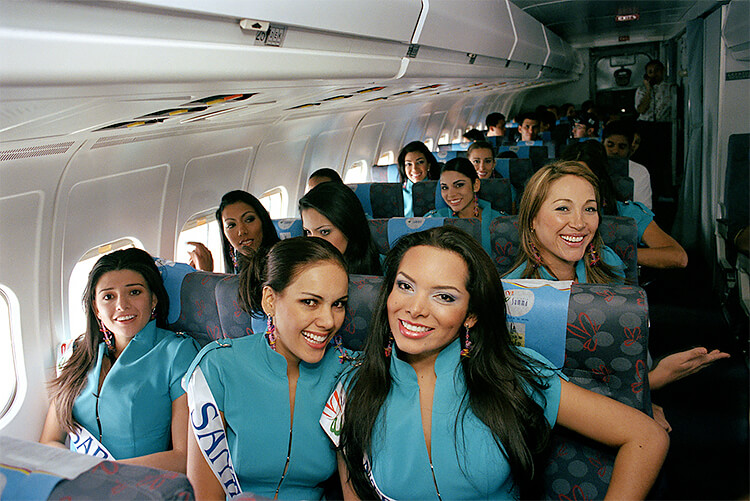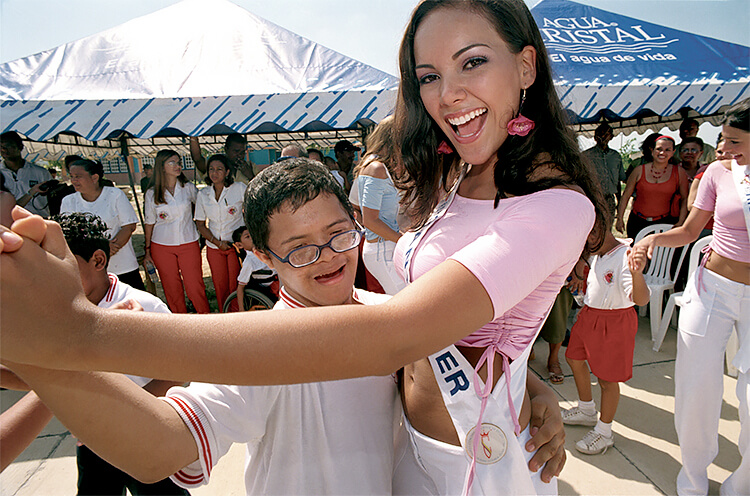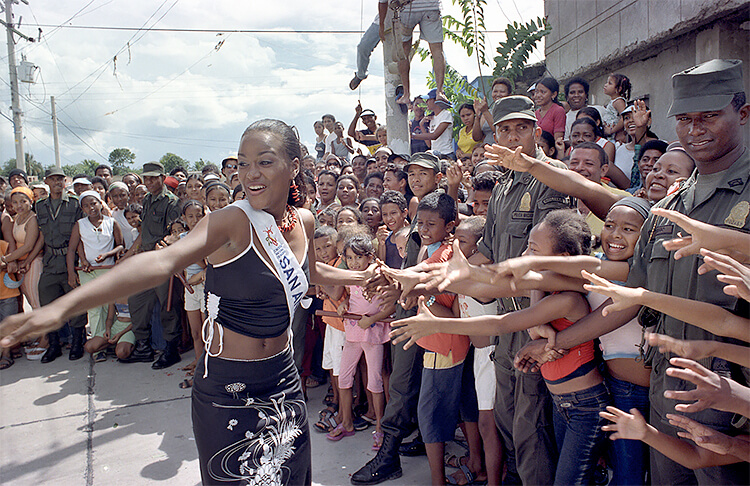 During this time, he transitioned to shooting obsessively with Polaroid cameras and film. His images come from all over Colombia, from the big cities, to rural pueblos, to Caribbean islands, to remote forests, deserts, and high mountain peaks. They are part of a much larger series that includes a diversity of images, the idea being that together the variety of images provides a broader picture of Colombia. The series doesn't pretend to give an overview of the country, but rather O'Brien's personal collection of snippets, moments, individuals, and places that together speak of realities and possibilities in Colombia.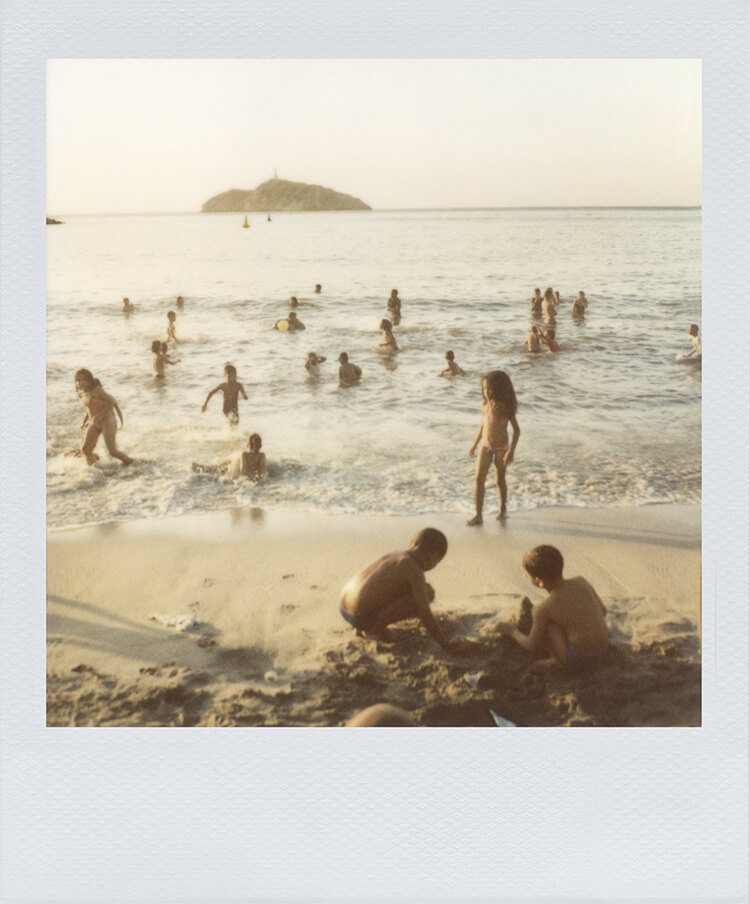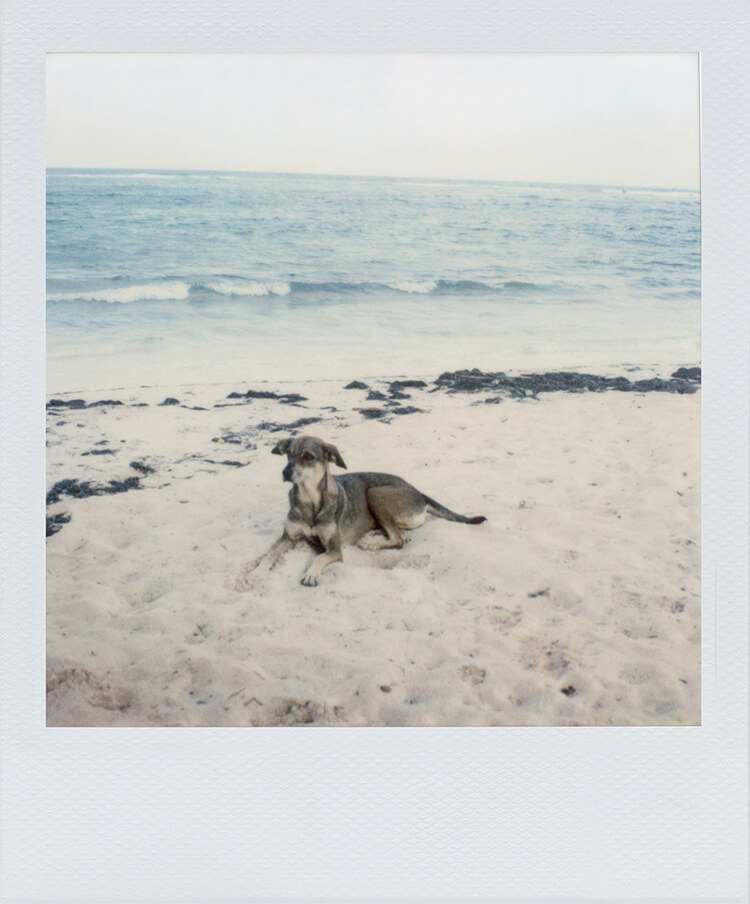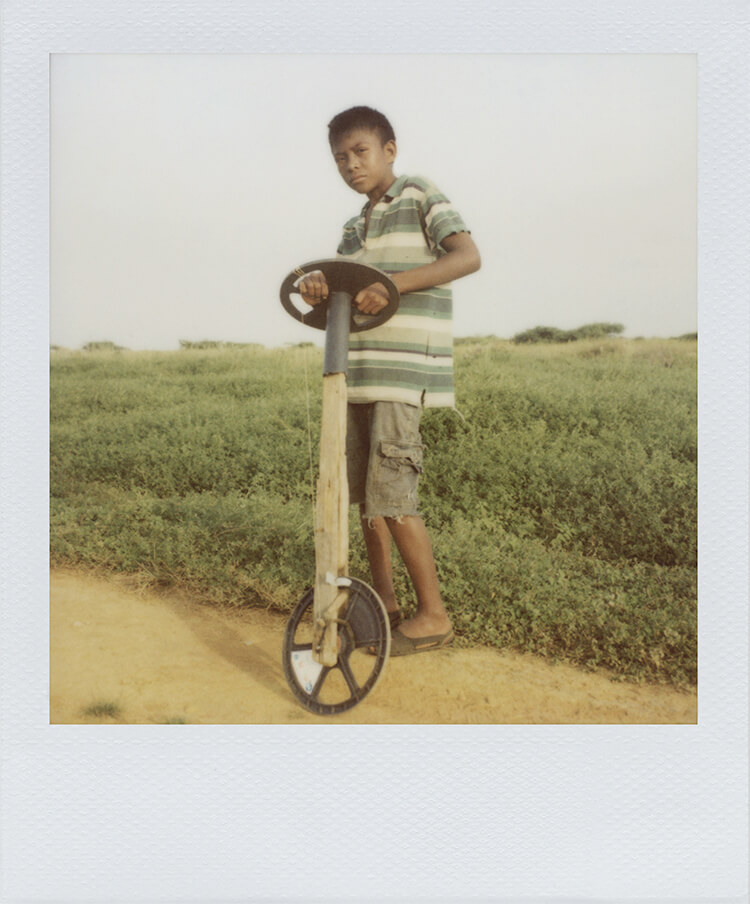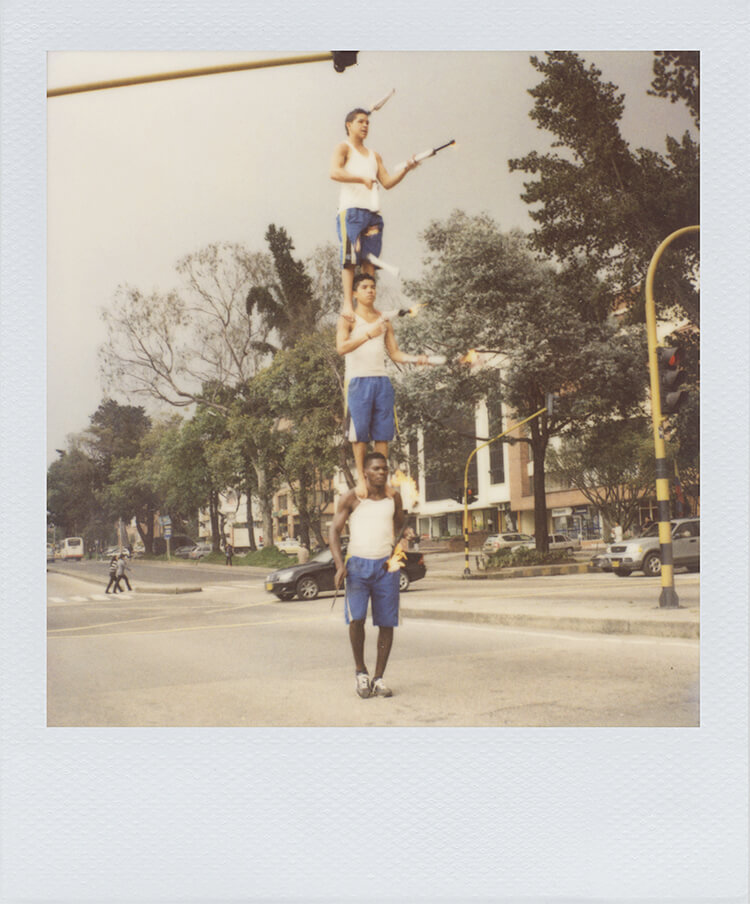 The title, No Dar Papaya, is a common expression unique to Colombia which means show no vulnerabilities and present no easy target. It speaks to the reality of life in Colombia, now in its 51st year of war. Tens of thousands have been killed and hundreds of thousands displaced from their homes. Unspeakable cruelties continue to happen. It has a rigid class structure and the greatest disparity between haves and have-nots in Latin America. There is a lot of crime in the cities. Amid this, people live their lives with lots of creativity, joy, humanity and grace. And that is what interests O'Brien.
Last year O'Brien had the opportunity to share his Polaroid work with the Colombian public through a series of exhibitions and the publication of his book. He is very interested in sharing this vision of Colombia with a larger, international audience through publishing the book in the United States as well.
Matthew O'Brien has been making photographs which explore social issues and celebrate humanity and the natural world for over twenty years. He always strives to convey beauty in his work, because he believes beauty makes life better for everyone. Based in San Francisco, O'Brien was born and raised in California, and received a degree in zoology from U.C. Berkeley. Though he left science in favor of the creative and expressive aspects of photography, his understanding of animals and the natural world inform his view of humanity and his photography.
Past projects include
Back to the Ranch
, his exploration of one of the oldest ranching communities in the United States, across the bay from San Francisco, and its demise due to urbanization, and Looking For Hope, his collaborative study (photos by him, texts by students) of growing up in the inner city and the public school experience in Oakland, where he taught for several years.
His work has been exhibited and collected by a number of institutions, including The California Museum of Photography, the Museum of Fine Arts, Houston, the Library of Congress, The Fries Museum (Netherlands) and the Museo de Arte Moderno de Cartagena. Among the awards he has received are a Fulbright Fellowship, a Mother Jones International Fund for Documentary Photography Award, and a Community Heritage Grant from the California Council for the Humanities.
In addition to creating photographs, he teaches photography in both English and Spanish.