One of the most critically acclaimed photographers and filmmakers of the mid to late 20th century,
Ruth Orkin
(1921 - 1985, USA) grew up in Hollywood, the daughter of a silent film actress. Self-taught, like her contemporaries
Berenice Abbott
and
Helen Levitt
, she began taking photographs at the age of 17 during a bicycle trip from Los Angeles to New York City. Fearless and feisty, she settled in New York in 1943 and embarked upon an illustrious career, photographing celebrities, musicians, and the lives of people she met during her lifelong travels.
Although it has been one hundred years since Orkin's birth, the pathos of her work exudes a timeless quality. Her scenes of city activity - while dated by the iconic visual hallmarks of their era - are saturated by an aura of vitality and wonder. Equally, the bustle of this urban world highlights turbulence and uncertainty. One of her favourite angles of photographing New York comes from looking outside her window, small groups of sailors marching down the street or market stalls flogging their fruits. Orkin captures the city on the move, forever evolving, restless. Orkin's photographs also exemplify the concept of the 'inner child' - a typically hidden aspect of personality characterized by playfulness and spontaneity, partially weathered by the anger, hurt, and fear attributable to childhood experiences.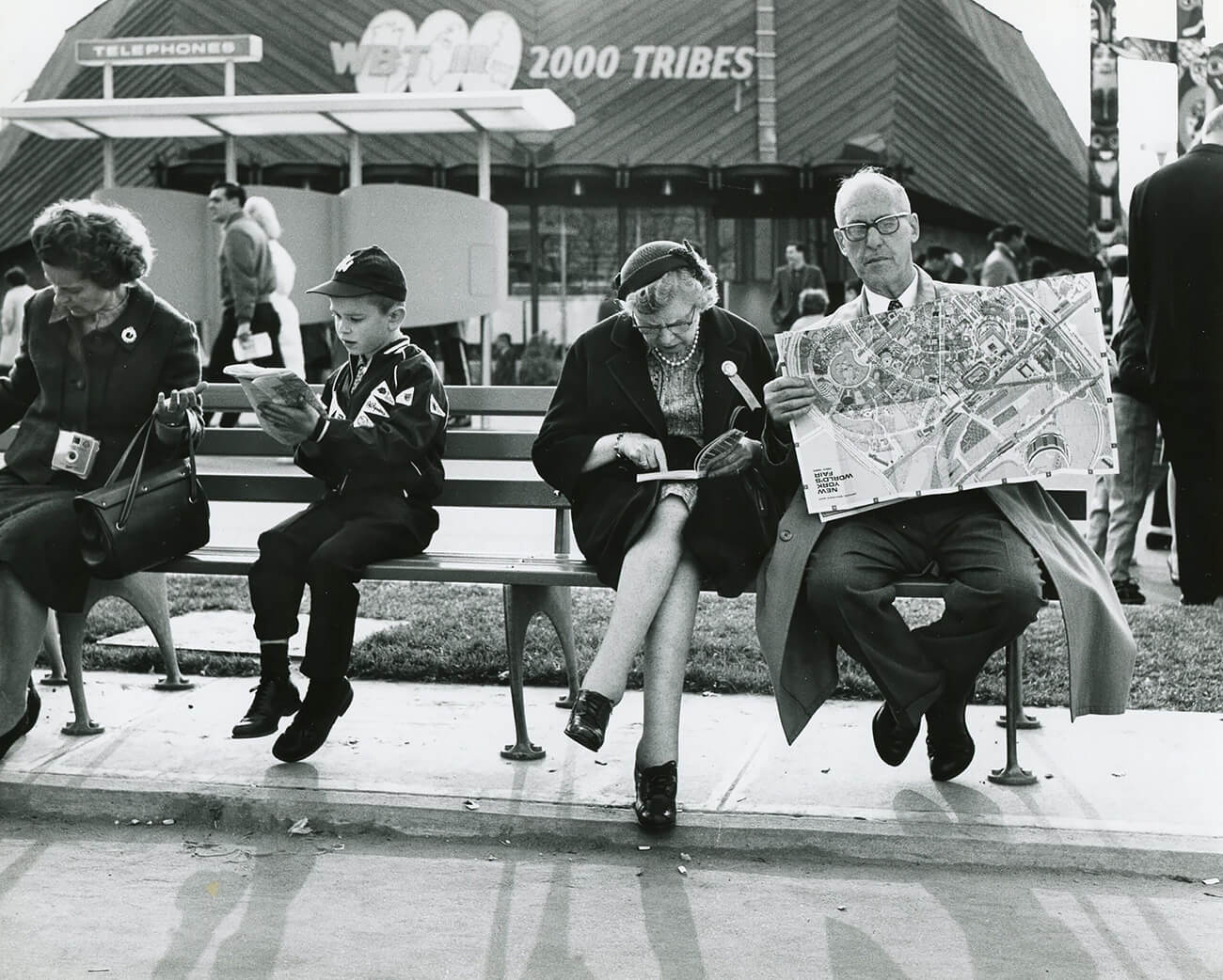 Couple Reading Maps, World's Fair, Queens, NY, 1964 © Ruth Orkin
For Orkin, the 'inner child' was not an abstract notion but a lens through which to view her surroundings. Children feature prominently in her work; from a small child imitating the dinosaur statue towering behind them, to a toddler (Ruth's daughter Mary) mimicking a man (Morris Engel), mid-shave, Ruth's images reveal her acute awareness of boundless possibility and empathic imagination. To celebrate the whimsical singularity of her oeuvre, Hundred Heroines are putting together a diverse programme of online events which will bring her inspiring projects to followers of her work as well as new audiences.
As our flagship event, Hundred Heroines is honoured to welcome Mary Engel, Orkin's daughter, to discuss her mother's career with Hundred Heroines' historian and University of Oxford Research Assistant, Haley Drolet on 3rd September 2021 at 18:00 BST, via Zoom. Alongside her work as founder and president of American Photography Archives Group (APAG.us), an American non-profit which educates photographers and their heirs on the preservation and maintenance of privately held photography archives, Engel has pioneered efforts to maintain her mother's legacy. A podcast and other digital content will be produced to continue the conversation with more information found at hundredheroines.org/ ruth-orkin-centenary
Alongside this exciting opportunity to gain an insight into Ruth's groundbreaking practice, the photographer's evocative street photography will be brought to life via one of Hundred Heroines' innovative online exhibitions, which will launch concurrently on 3rd September 2021 at 09:00. Accessing their own 'inner child', visitors from across the globe will be able to follow in Ruth's footsteps and experience the vibrancy of 1940s and 50s North America, Europe, and the Middle East from the comfort of their own homes - an ability rendered more valuable, perhaps, in times of recent restriction.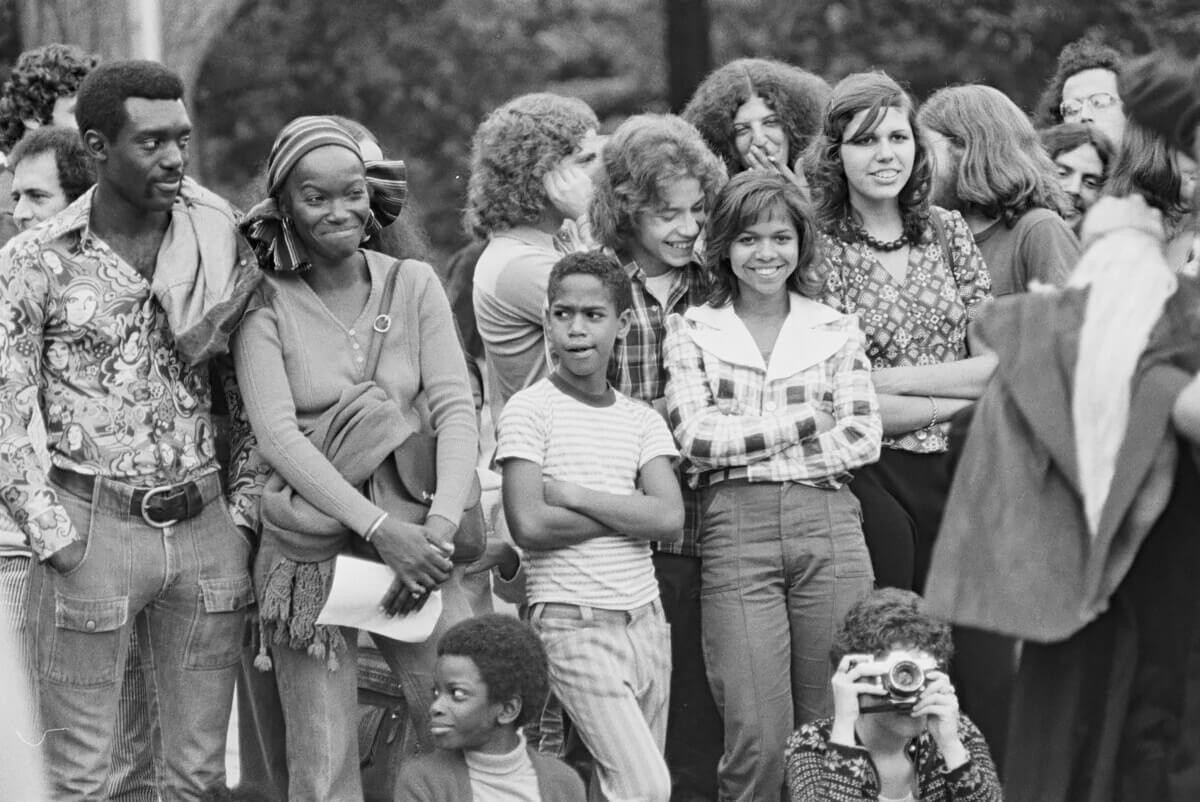 Central Park 70s - People at Fountain © Ruth Orkin
For audiences within the UK, Hundred Heroines is thrilled to be presenting one of their first physical events since before the COVID-19 pandemic. On the 23rd September at 20:30 BST, Sherborne Cinema in Gloucester will play host to a screening of Little Fugitive (1953), the seminal film by Ruth and her husband Morris Engel, in collaboration with Ray Ashley, the screenplay writer and co-director. Nominated for an Academy Award for best motion picture story and winner of the Silver Lion at the Venice Film Festival, the film is credited with setting the stage for the French New Wave. The chance to see it grace the silver screen again is a rare moment and essential viewing for any film fan.
Imbued with Ruth's free spirit, Hundred Heroines' latest exhibition invites spectators of all ages to renew their sense of adventure. According to its curator Gabrielle Kynoch, 'Ruth is known for her travel pictures, but it's the wanderlust that feels most present. In the past year under social distancing and lockdown, I've thought of the children that have been robbed of some of their childhood; the opportunity to play with friends or to hug distant family. But looking through Ruth's archive I've realised that children are resilient and forever curious. Ruth's work implies that childhood curiosity and the ability to play are rights that should be protected, even into adulthood.'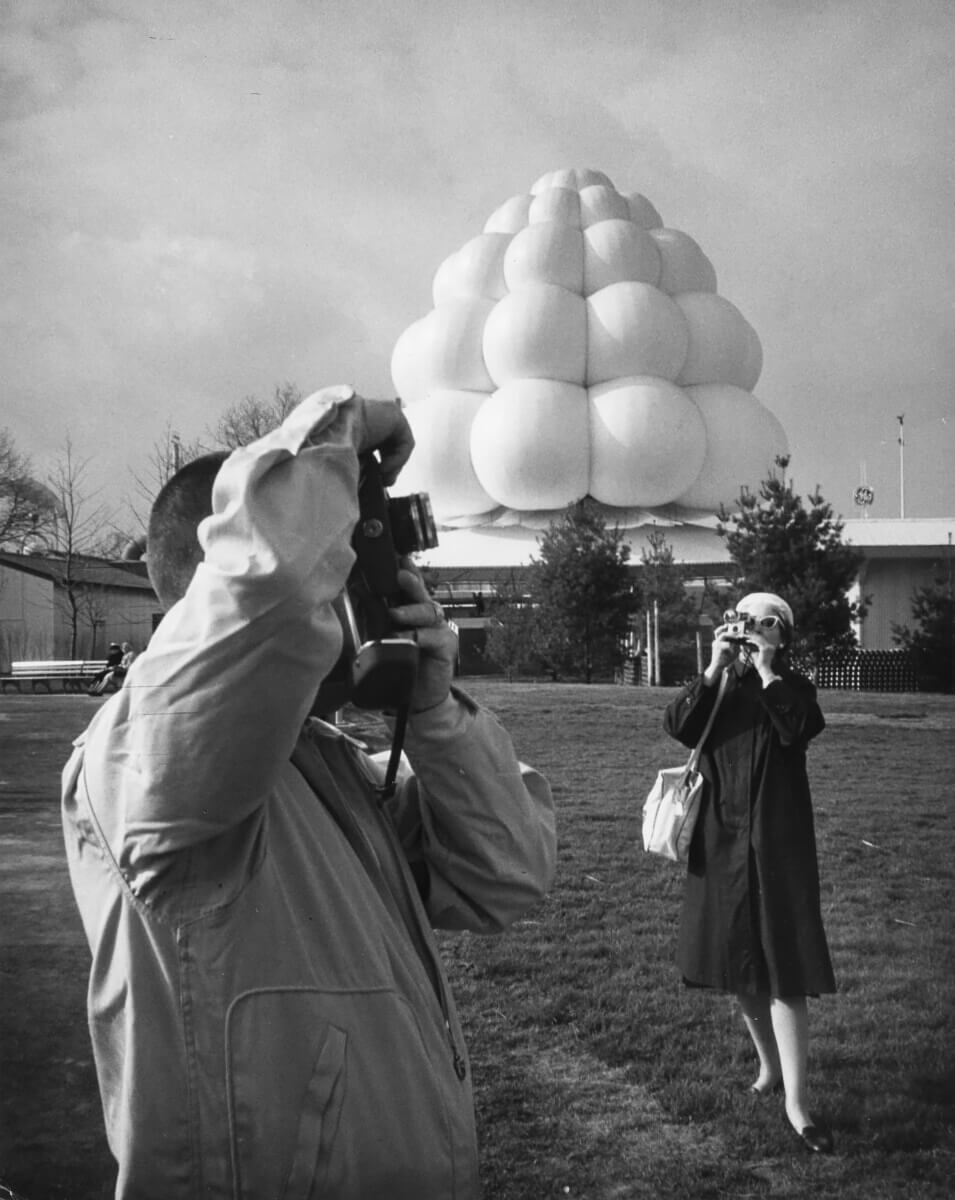 People Taking Photos, World's Fair, Queens, NY, 1964 © Ruth Orkin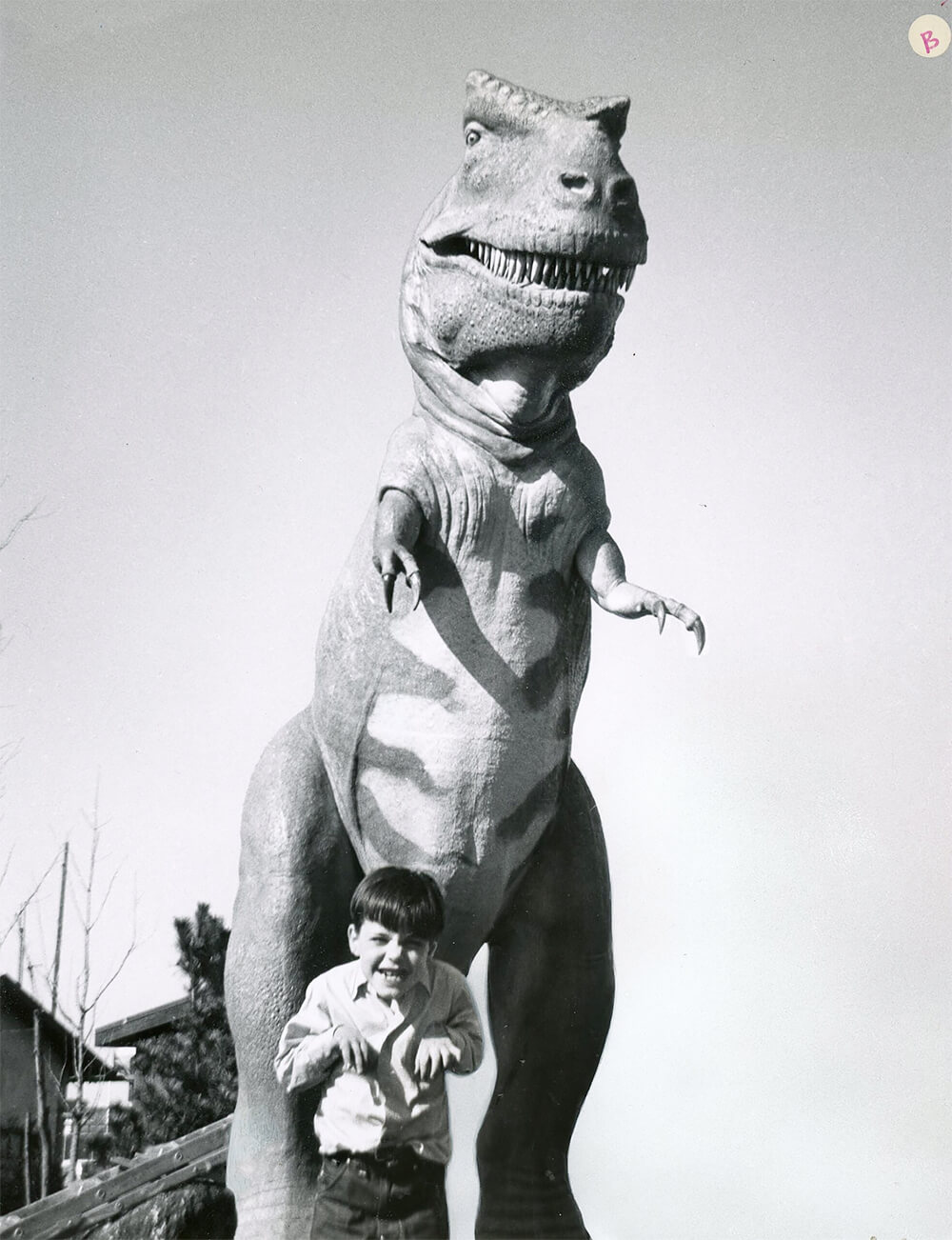 Boy Posing with Dinosaur, World's Fair, Queens, NY, 1964 © Ruth Orkin