Once a month, these small postcards would arrive in the mail. They were in translucent envelopes, so I could vaguely make out an image through the paper. These were images of a not quite perfect circle seemingly pieced together or a tilted bird or what could be a vessel or just as soon a key. These pictures at first appear to be photograms, objects on a chocolate field, but then there is more to them. Sometimes I see the cut edge of paper. Sometimes I think I see the focus slide like maybe it's a tilt-shift lens. Sometimes that simple bird is full of cubes or fields of pastel washes. These picture missives were never signed. Never dated. They would just come to me in their mysterious packaging and I would open them and pin them to my wall. Months passed. Maybe a year.
And then I saw
Diane Pierce
again. I'd shown her work before in an exhibition called One-of-a-Kind. Those pieces though were from a series called,
The Accidental Photograph
and they were original Polaroids, sometimes painted blue, sometimes stapled together, sometimes attached to another one or hinged to a pair of legs or tied with string or paired with a picture drawn in chalk on one side and then another erased and obliterated on the other side. These were not just unique, but dream-like, sometimes more like a nightmare or a struggle, other times like a pause to rest on a long journey. I want to tell Diane I'm with her on this journey. I want to see what can fit in the small bird cage and I desire to know what the cut paper forms will emerge as: the past, the future, a present full of uncertainty. Or maybe I'm just projecting.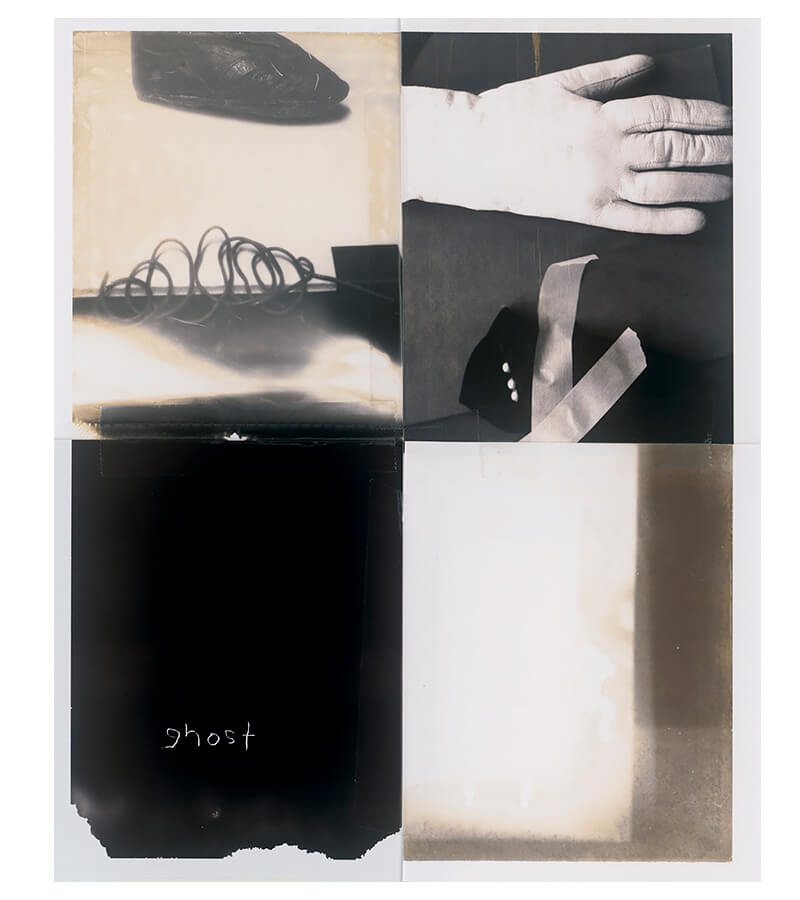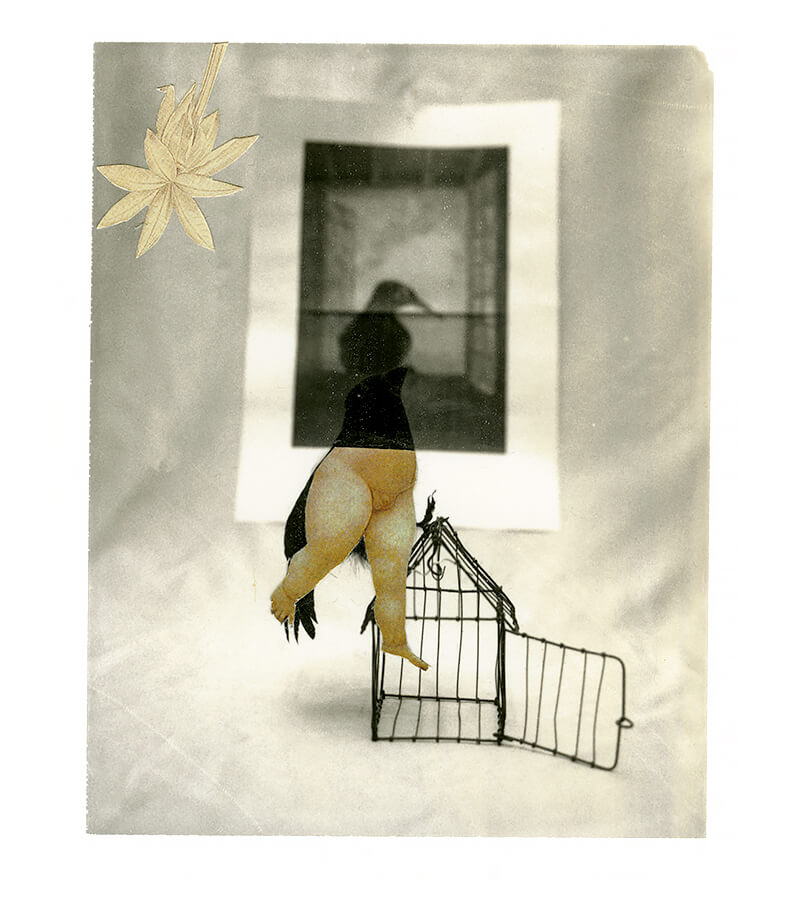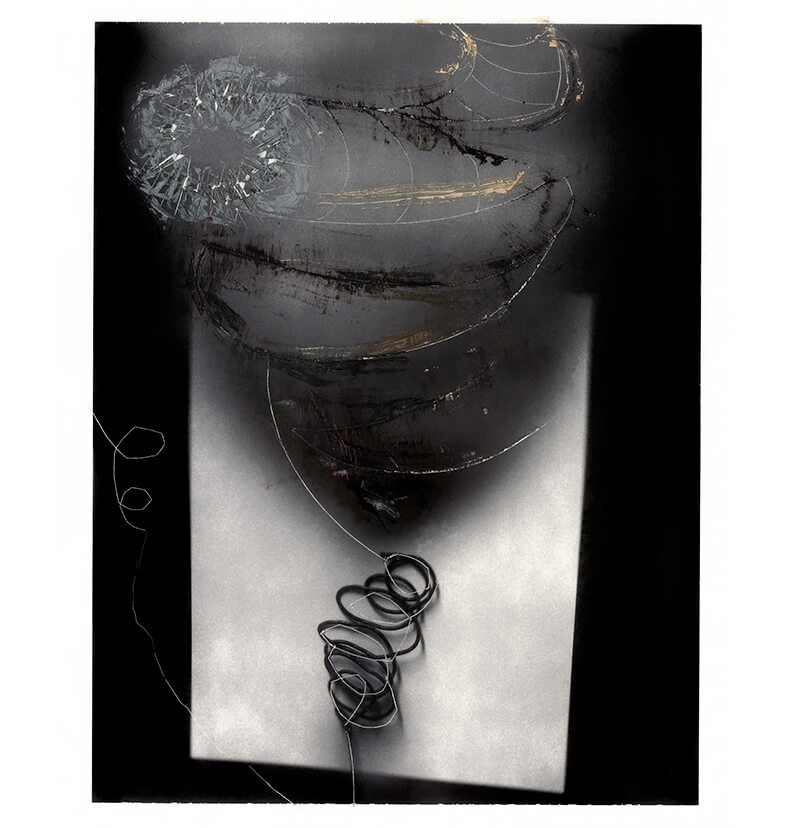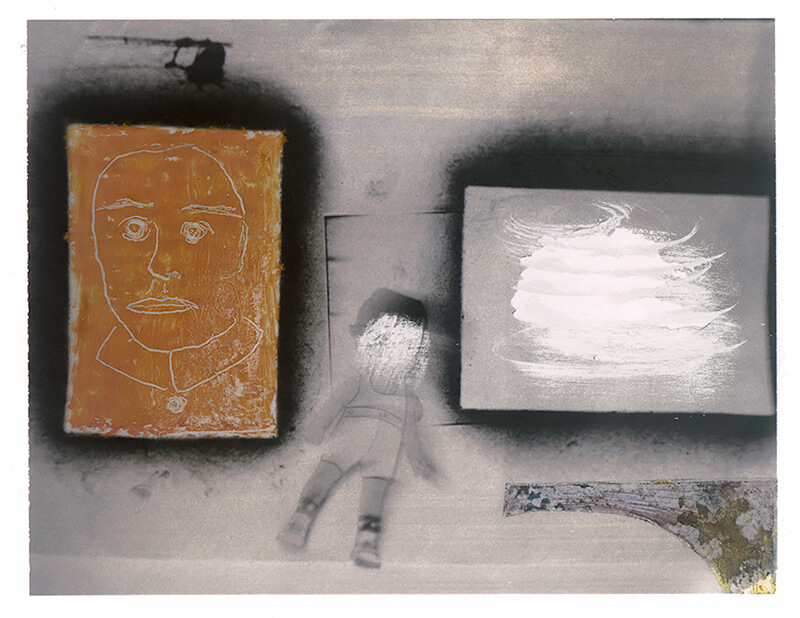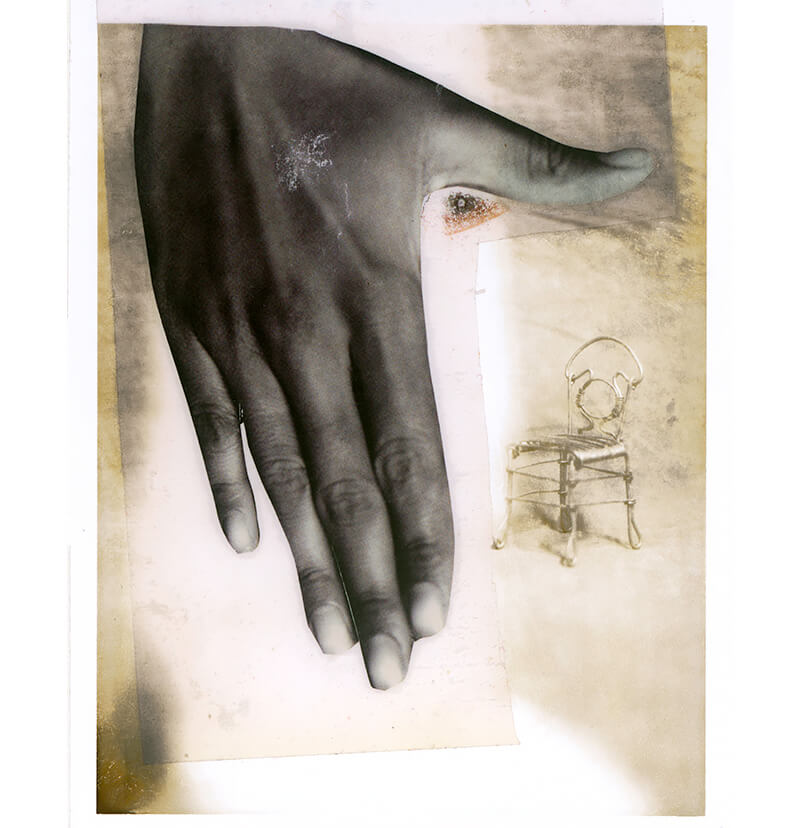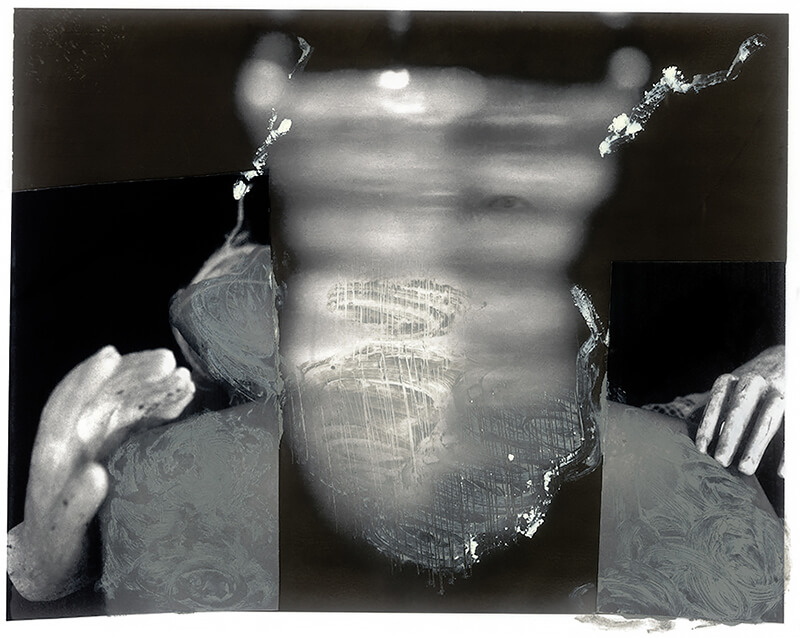 I pause to breathe and look at all the postcards from the past year, a grid of perfection. These are the images from her long-term project,
Thinking About Drawing.
This is the portfolio that she showed to me to get my reaction before we both went to Portland, Oregon, for
PhotoLucida
. Ah, to see the mystery solved. Yes, there's a reason I saved all the postcards. These are fantastic, merging her experience not just as a photographer, but as a painter and a mixed media artist, merging her drawing expertise with constructions and pieces of photographs. I'd call them narratives...or perhaps, each a piece of one big narrative that is her story. As we flipped through the prints, no longer the intimate Polaroids of her past or the postcard size on my wall, we both asked each other: will the reviewers in Portland comprehend these as photographs? Or interpret them as photographs? Where did they fit into the lexicon of photography? Would they fit in at a portfolio review where most people are documenting some aspect of reality, not creating their own? I couldn't answer the questions, but to speak to the other reviewers while tucked away in the corners of the portfolio review room, I think they not only understood Diane's work, but they responded to it as I did: with wonder and appreciation if not a little awe.
I'm proud to share these pictures here with the audience of All About Photo and with a greater community of photographers. Diane, I look forward to what comes next!
Oh, and because I asked, she did send me an artist statement, which will give you some process details that only she would know...enjoy!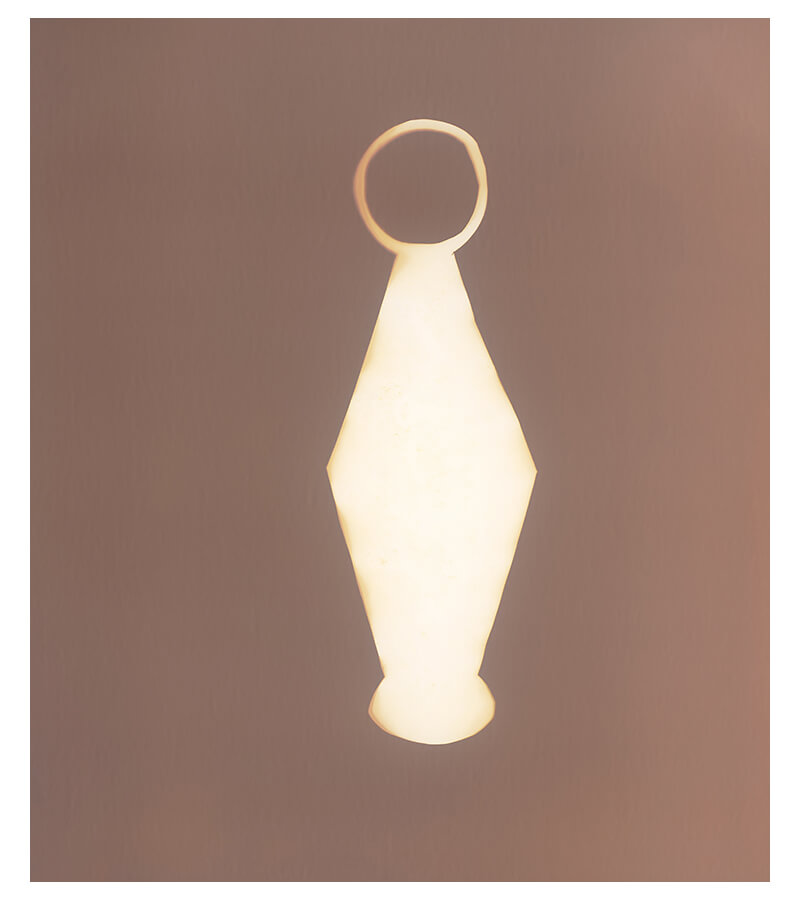 The quick capture of an image and the passage of time over its manipulation is combined in my series The Accidental Photograph. With the photographic image, a Polaroid print as the foundation, slowly over days, weeks, or months I have a dialog with a variety of casually collected items. The techniques and materials of collage become the possibilities for what I see in the final piece. The images ask to be deciphered by a viewer's own internal logic and are not suggestive of any one particular notion of mine. It seems the nature of collage to be in flux through process and as likely through interpretations over time.
Since collage has often played a part alongside my photography it has only been natural to think about drawing in concert with all my constructions. With the series Thinking About Drawing I have been exploring the practice of drawing while creating imagery photographic in its final rendering. The idea of prolonged-looking to frame and capture and image is undertaken first with a basic drawing. When I look for a longtime at an object or scene I'm informed more deeply. I begin to recognize issue of size, proportion, line, texture, value, space, and multiple and mixed relationships co-existing in the scene; it is a study. Attempting to draw the object or scene becomes an evaluation of what really exists for me when I go from a three-dimensional to a two-dimensional space. The camera can wonderfully and very immediately capture the flat space by simply framing it and clicking the shutter, but when I have to actually draw my object or scene it seems to call on some other abilities not as apparent – what I'm seeing as a straight and parallel line of an object for example may actually lean, shorten, or curve when I actually try to draw it correctly. Figuring out how relations within the frame are to be drawn adds another layer of query. These drawing exercises are both enlightening and challenging in ways beyond just seeing the photographic framing of an image. I know something more and I begin to see more.
Thinking About Drawing is incomplete without the intervening of photography. A simple line is altered by the nature or process of the photographic medium. An exposure might divulge more than the naked eye sees or a photographic process may create some unexpected marks, shadows, or tonalities not seen originally and thus impossible to draw until they become photographic. Taking the drawing one step further by making cutouts of the drawings leaves me with negative and positive spaces adding further complexities to the original material and in a small way mimicking the negative and positive of photography. New relationships between the drawing, and what scene the drawing can be situated in, allows for a host of unexpected images. By starting with an exercise to draw new visual and contextual considerations start to unfold which I then try and resolve with the camera.
Finally, the connection to the history and invention of photography—marks made by light—is an ever constant while working in this manner. To give serious attention to drawing while using the photographic medium seems to satisfy some strange notion of what is happening in the picture space. At the very least I'm certainly interested in the contradiction of what is commonly considered a photographic image. My drawing would not be complete without photography and photography cannot by itself inform me fully of my image. My drawing satisfies a certain inquiry, what the object or scene is, how it is placed, what its inherent qualities are, but the added photographic process gives the final piece its greatest sensibility. Lastly, formal concerns are not avoided by me and have always existed for equal contemplation in my work.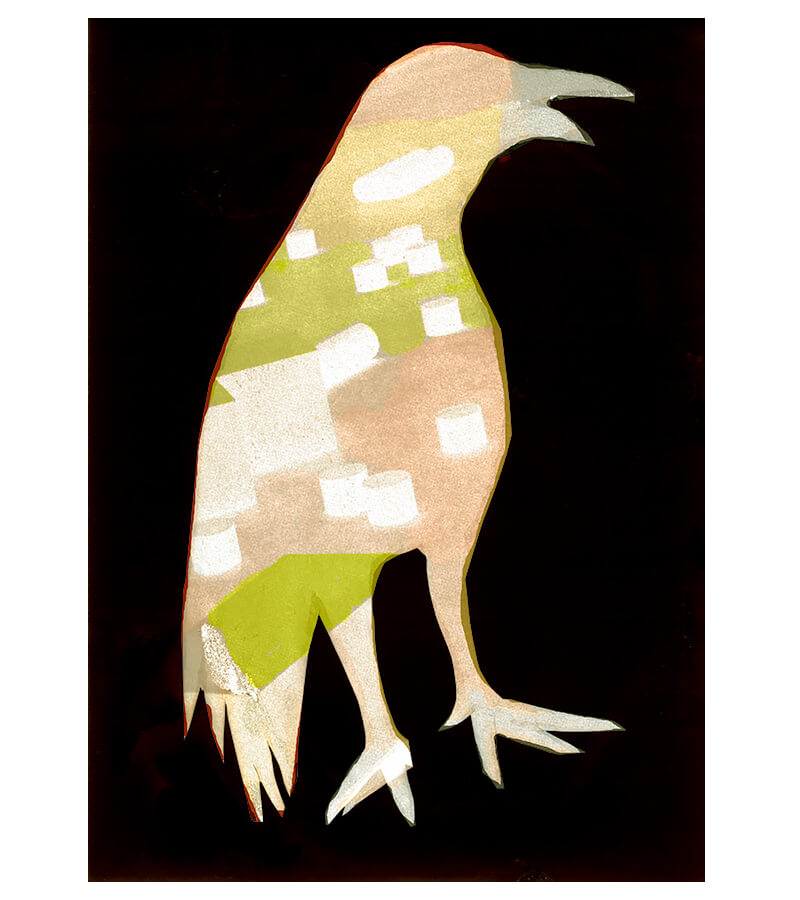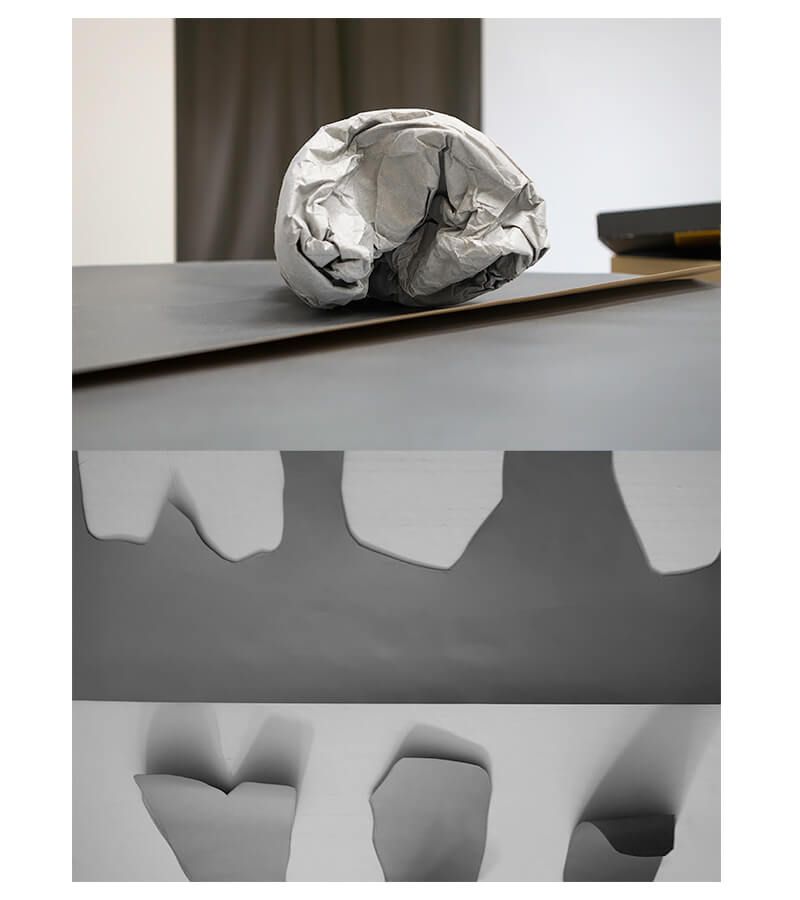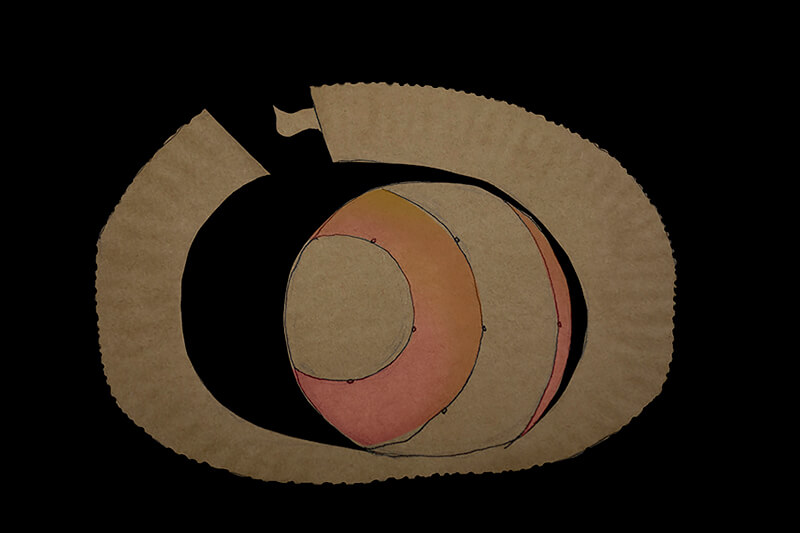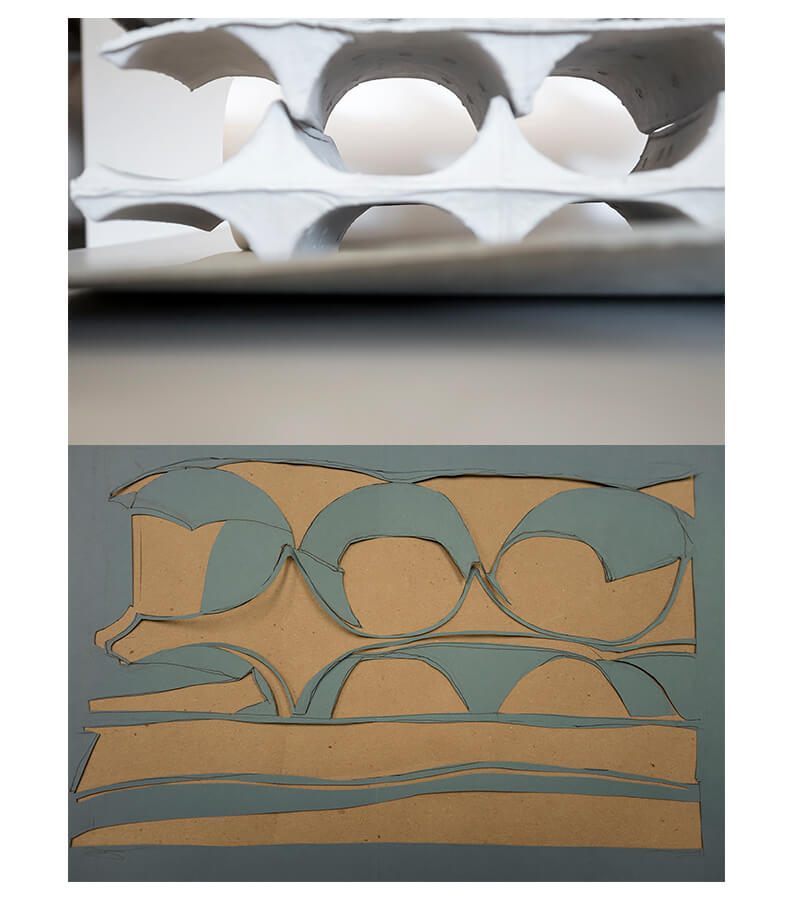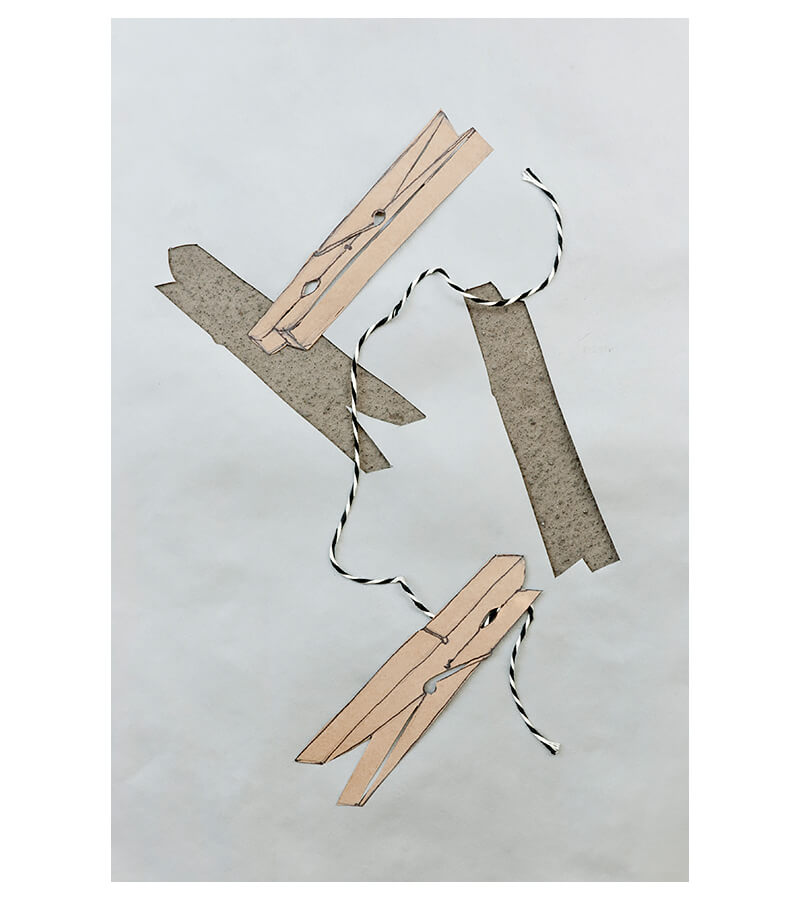 Biography
For over twenty-five years Diane Pierce has used the medium of photography as her most primary, expressive tool. The majority of her work is created on a small tabletop. Themes for her work have included collected letters, an idea about marriage, observations when straying from home, still life, collage and most recently thoughts on drawing. She studied both Painting & Drawing and Photography as an undergraduate student at San Francisco State University and did graduate studies at Mills College, Oakland, CA, specifically in photography. She has a thorough background in traditional and digital photographic skills as well as alternative photographic processes and has often crossed the territories of a variety of mediums, but always including photography. Her work is in the collections of The San Francisco MOMA, The Museum of Fine Arts, Houston, The Bibliothèque Nationale, Paris, and others. She has quietly exhibited over her career and is the Photography Chair at De Anza College in Cupertino, CA.