Welcome to All-About-Photo.com a website entirely dedicated to photography.
Whether a photographer or just a photo enthusiast, you can find all the information you are looking for. Exhibitions, galleries, contests, schools, books, photo labs, equipment, photographers... everything is on All About Photo! Created by photography lovers for photography aficionados, All About Photo tries to reference everything you could be looking for!
Featured Article: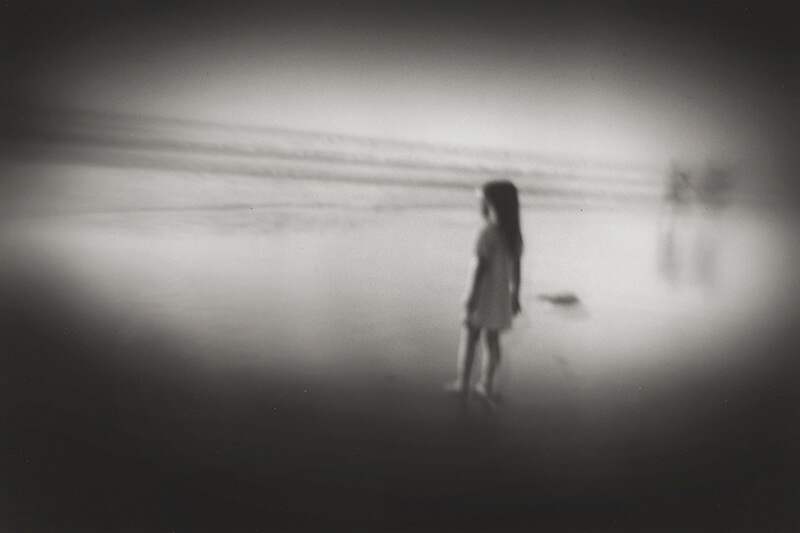 Last week I installed both galleries with works accepted into RayKo's 10th Annual International Juried Plastic Camera Show. And the selecting part was no small feat as there were 5000 entries into the competition. The most we've ever had. This year was special, for more than one reason. Not just the number of entries, which was phenomenal. And not just because it is the 10th anniversary of the show. It could also be the last exhibition at RayKo Photo Center as the owner of the business is (…)
Selected Photographers:


Courtesy Angela Bacon-Kidwell

Best Of All About Photo:
Photo Focus:
Robin Hammond is a freelance photojournalist born in New Zealand. He has been part of the photo agency Panos Pictures since 2007. The winner of four Amnesty International awards for Human Rights journalism, Robin has dedicated his career to documenting human rights and development issues around the world, but especially in sub-Saharan Africa. In 2011 Hammond won the Carmignac Gestion Photojournalism Award which allowed him to document in Zimbabwe for four months. Actes Sud published a book of the photos to coincide with an exhibition of the work in Paris in November 2012. The work will be published in national Geographic in May 2013. His long-term project on mental health, Condemned, was exhibited in September 2012 at the photojournalism festival Visa Pour l'Image. After living (…)
Featured Photography Book: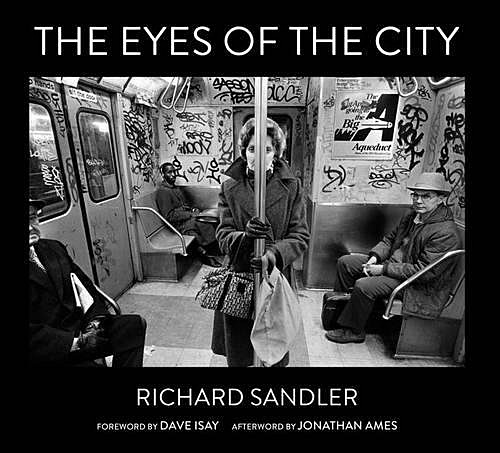 Timing, skill, and talent all play an important role in creating a great photograph, but the most primary element, the photographer's eye, is perhaps the most crucial. In The Eyes of the City, Richard Sandler showcases decades' worth of work, proving his eye for street life rivals any of his generation. From 1977 to just weeks before September 11, 2001, Richard regularly walked through the (…)
Selected Exhibition:
Start Date: 2017-03-10
| End Date: 2017-04-22
im Dow was born in Boston, Massachusetts in 1942. He lives in Belmont, Massachusetts. Dow holds both a BFA and an MFA from the Rhode Island School of Design. Jim Dow has a both an encyclopedic interest and appetite for photographs. His typologies include baseball and sports stadiums, taco trucks, barbecue, New York City social clubs, Uruguay, the buildings of university and secondary schools. Dow was part of the legendary "Court House" project, initiated by Seagram's in honor of the U.S. Bicentennial. All of his work is made from 8×10" analog negatives, whether in black and white or color. His work is collected by virtually all major American museums including The Museum of Modern Art, New (…)
Selected Photo Contests:
Dates: Close on April 10, 2017
Category: All
Entry Fee: 15 €
Prize: Exhibition
Athens Photo Festival is accepting submissions for the 2017 exhibition programme. The selected works will be presented from 7 June to 30 July 2017 at the Benaki Museum, one of the most prestigious museums in Greece. The festival attempts to bring together a range of different perspectives from emerging and established artists and photographers from all over the world with the aim to reflect the diversity of contemporary photographic practice, and to create opportunities for exchange of ideas, artistic expression and international engagement. The programme will be comprised of a wide variety of works, ranging from fine art to documentary and photojournalism, photo-based installations and multimedia, selected through this international open call for submissions.
Dates: Close on May 1, 2017
Category: All
Entry Fee: $30 for the first 5 images
Prize: Exhibition
Juror: Sandrine Hermand-Grisel
Exhibition dates: June 16 to July 30, 2017
Dates: Close on April 19, 2017
Category: All
Entry Fee: Up to four images $24
Prize: Exhibition
Getting close enough to one's subject(s) is difficult for most of us, and yet it's essential to making effective street photographs. For this exhibit Darkroom Gallery and juror Bruce Gilden will be looking for your ability to step into the interplay of human activity and to seize the moment.
Juror's Choice receives a 30x48" vinyl exhibit banner featuring their image, free entry into a future exhibition, a free exhibition catalog; Honorable Mentions receive free exhibition catalogs and free entry in a future exhibition.