Welcome to All-About-Photo.com a website entirely dedicated to photography.
Whether a photographer or just a photo enthusiast, you can find all the information you are looking for. Exhibitions, galleries, contests, schools, books, photo labs, equipment, photographers... everything is on All About Photo! Created by photography lovers for photography aficionados, All About Photo tries to reference everything you could be looking for!
Featured Article: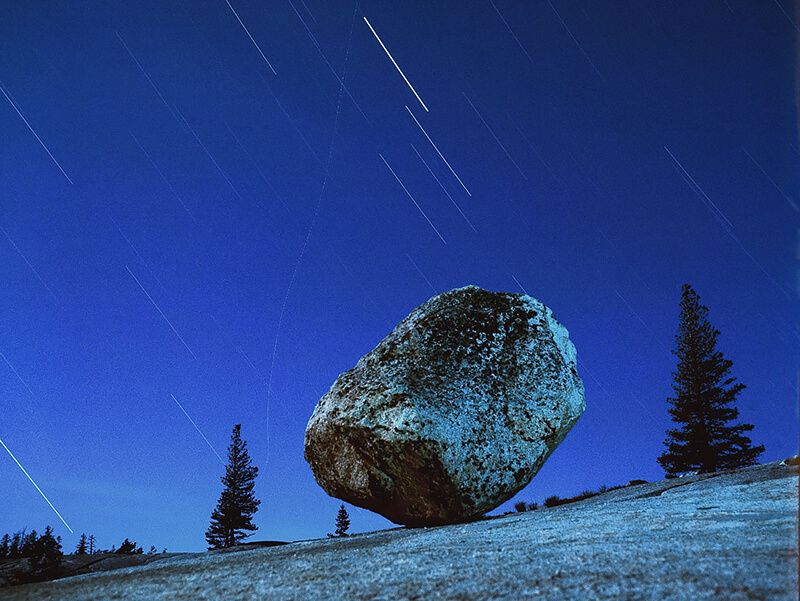 Legendary night photographer and Educator, Steve Harper passed away this summer in Colorado, at age 85. Steve was a pioneer in the study of Night Photography and the first to teach college-level courses (Night Light I and II) in the genre. He painstakingly researched and documented various films, developing protocols, lighting techniques, etc., for this largely unknown topic of long exposure and Night Photography (NPy), Tim Baskerville, photographer, founder of the Nocturnes, and curator of the (…)
Selected Exhibition:
Start Date: 2016-09-10
| End Date: 2016-12-03
Peter Fetterman Gallery is pleased to present The World of Henri Cartier-Bresson, an exhibition featuring over eighty prints from the Gallery's preeminent collection by master photographer Henri Cartier-Bresson (French, 1908-2004). The curated installation showcases the artist's lust for life through the prolific photography that was the result of a lifetime of international travel and a keen eye for visual harmony. The exhibition displays both iconic and rarely seen images from the Gallery's Collection and includes scenes from the photographer's native land of France, as well as across the U.S.A., Mexico, the U.K., Western Europe, Russia, China and Southeast Asia. An ancillary installation (…)
Best Of All About Photo:
Photo Focus:
After a career as a New York Fashion Editor and working along side the greats of fashion photography, Aline Smithson discovered the family Rolleiflex and never looked back. An artist now represented by galleries in the U.S. and Europe and published throughout the world, Aline continues to create her award-winning photography with humor, compassion, and a 50-year-old camera.

She has exhibited widely including solo shows at the Griffin Museum of Photography, the Center of Fine Art Photography, the Fort Collins Museum of Contemporary Art, the Lishui Festival in China, the Tagomago Gallery in Barcelona and Paris, and the Wallspace Gallery in Seattle and Santa Barbara. In addition, her work is held in a number of museum collections. Her photographs have been featured in publications (…)
Selected Photographers:



Featured Photography Book: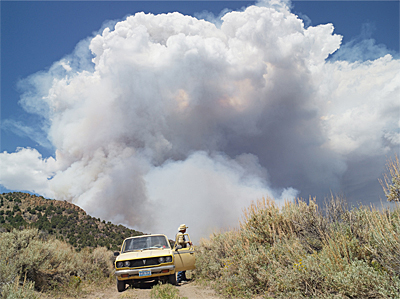 Between 2006 and 2013, Lucas Foglia traveled throughout rural Idaho, Montana, Nevada, New Mexico, Texas, and Wyoming, some of the least populated regions in the United States. 'Frontcountry' is a photographic account of people living in the midst of a mining boom that is transforming the modern American West. Published in a first edition of 2,000 casebound copies, 'Frontcountry' is Lucas Foglia's (…)
Selected Photo Contests:
Dates: Close on December 31, 2016
Category: Amateur
Eligibility: All photographers working in Canada, the UK and the US.
Applicants must be 34 years-of-age or under as of December 31, 2015.
Entry Fee: CA: $50 CAD, UK: Ł30.00 GBP, USA: $50 USD
Prize: Cash Prize
Now in its 13th year, Flash Forward is a competition dedicated to helping emerging photographers move forward in their career! This is a call for submissions, open to all photographers working in Canada, the UK and the US who are 34 years-of-age or under. Prizes include a $10,000 grant for a project that is in progress, and $10,000 split between the 1st and 2nd prize winners.
Dates: Close on December 31, 2016
Category: Professional
Eligibility: Photographers proving experience in media channels, photography agencies or within the art world.
Entry Fee: No - FREE
Prize: Cash Prize
The FC Barcelona Photo Awards aim to identify the work that reflects in a conscious way the positive intrinsic values to sport. It is established with the aim of giving recognition to these values, seen through the lens of contemporary photographers.1 first prize of €40,000. 29 finalists of €1,000.
Dates: Close on December 31, 2016
Category: All
Entry Fee: Between $20 and $80
Prize: Cash Prize
This month's theme is STILL LIFE judged by LORENZO VITTURI. Rooted in a tradition of table top fruit and flowers, but expanding out into street scenes, landscapes and motionless bodies – show us still life in its broadest sense. Abandoned buildings, organised objects, empty terrain, frozen poses. We're looking for attention to lighting, composition, texture and colour, but the genre is up to you – studio, street, portrait, travel, conceptual, architectural… Let's slow down and reflect. In still life, there is no end to our looking.