English Photographer | Born: 1946
Born in Douglas, Isle of Man in 1946, he left school at age sixteen and joined the only four star hotel on the Isle of Man as a trainee hotel manager. In June 1964 he decided to pursue photography full time and became a beach photographer in order to earn enough money to leave the Isle of Man. In October 1964 he was hired as the third assistant to the leading London advertising photographer Adrian Flowers. He then worked as a freelance assistant for various photographers in London from 1966-69.

In 1969, after seeing his very first exhibition of photography at the Museum of Modern Art in New York, he decided to return to photograph in the Isle of Man. He worked in his father's pub at night returning to London on occasion to print his work. On a return visit to the USA in 1971, Lee Witkin, the New York gallery owner, commissioned a limited edition portfolio of the Isle of Man work, paying for it in advance so that Killip could continue to photograph. In 1972 he received a commission from The Arts Council of Great Britain to photograph Huddersfield and Bury St Edmunds for the exhibition Two Views - Two Cities. In 1975, he moved to live in Newcastle-upon-Tyne on a two-year fellowship as the Northern Arts Photography Fellow. He was a founding member, exhibition curator, and advisor of Side Gallery, Newcastle-upon-Tyne, as well as its director from 1977-9. He continued to live in Newcastle and photographed throughout the North East of England, and from 1980-85 made occasional cover portraits for The London Review of Books.

In 1989 he was commissioned by Pirelli UK to photograph the workforce at their tyre factory in Burton-on-Trent. In 1989 he received the Henri Cartier Bresson Award and in 1991 was invited to be a Visiting Lecturer at the Department of Visual and Environmental Studies, Harvard University. In 1994 he was made a tenured professor and was department chair from 1994-98. He continues to live in the USA, teaching at Harvard University.

His work is featured in the permanent collections of major institutions such as the Museum of Modern Art, New York; George Eastman House; Fine Arts Museum of San Francisco; Museum Folkwang, Essen; the Stedelijk Museum, Amsterdam; National Gallery of Australia, Canberra; and the Victoria and Albert Museum, London.
Website: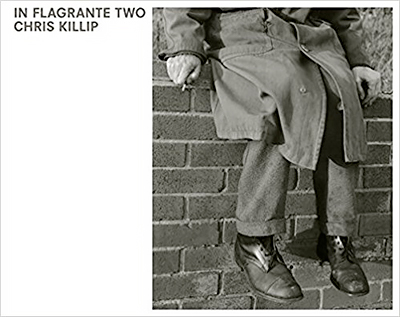 Author: Chris Killip
Publisher: Steidl
Year: 2016 - Pages: 108
The photographs that Chris Killip (born 1946) took in Northern England between 1973 and 1985 were first published by Secker & Warburg as In Flagrante in 1988, a volume that quickly established itself as the most important 1980s photobook on England and a classic of the genre. Compassionate but unwavering in its gaze, In Flagrante documented industrial Northern England in decline, suffering from the aftershocks of neoliberal economic strategies most brutally embodied in the policies of Margaret Thatcher. "The objective history of England doesn't amount to much if you don't believe in it, and I don't," reflects Killip. "And I don't believe that anyone in these photographs does either, as they face the reality of deindustrialization in a system which regards their lives as disposable." Chris Killip: In Flagrante Two revisits the classic photobook with a beautifully produced, radically updated presentation: each double-page spread features a single image on the right side. Strident in its belief in the primacy and power of the photographic image, In Flagrante Two allows for and embraces ambiguities and contradictions arising from the unadorned narrative sequence, completely devoid of text--forcing viewers to truly look, to witness.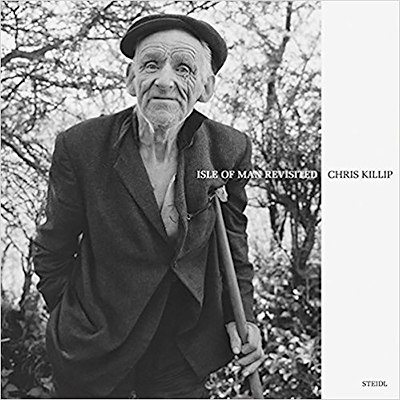 Author: Chris Killip
Publisher: Steidl
Year: 2015 - Pages: 96
British photographer Chris Killip was born at his father's pub on the Isle of Man in 1946; 18 years later he left his post as a trainee hotel manager to pursue photography full time, photographing the island's beaches. He moved to London shortly thereafter, but decided to return to the Isle of Man early in the 1970s to document its inhabitants, landscapes and disappearing traditional lifestyles. The series was first published in 1980. Thirty years after the publication of Isle of Man, Killip found himself reexamining the negatives from the series in preparation for an upcoming retrospective in Germany. "I hadn't had an occasion to think about this work since the first edition of the book was published," writes Killip. "Going through these negatives again I found new images that I now liked, but at the time had overlooked or had not used for reasons that now mystify me." These alternate Isle of Man images--some 250 in total--became what Killip terms his "Isle of Man archive." Chris Killip: Isle of Man Revisited, a lavish, large-format, clothbound volume, maintains the order of the classic 1980 photobook but with some key changes: some of the original photographs have been replaced by unseen ones from Killip's "Isle of Man archive," and 30 new images have been added.