Chinese Photographer | Born: 1969
Zheng's photos of China during the political and economic upheavals of the last decade are a combination of the over- familiar and the strange. Stylistically, they suggest an amalgam of August Sander, Diane Arbus, and Nan Goldin: Flash-lit, centered subjects and black-and-white prints; alluring yet uncomfortable intimacy; typologies of occupations and phyla of "freaks." But while Zheng's style is derivative, the world he uncovers is rich and varied. From the gruesome Waxwork in the Nanjing Massacre Memorial Museum, 2000, to Actors in a Film about the War Against the Japanese, 2000, to the hulking figure of A Poetess, Beijing, 1998, Zheng is both artist and documentarian. Perhaps the most apt comparison of all is to Robert Frank, who, like Zheng, set out to capture the complexities of a vast and heterogeneous nation.
Source Artforum
Gallery:
Website: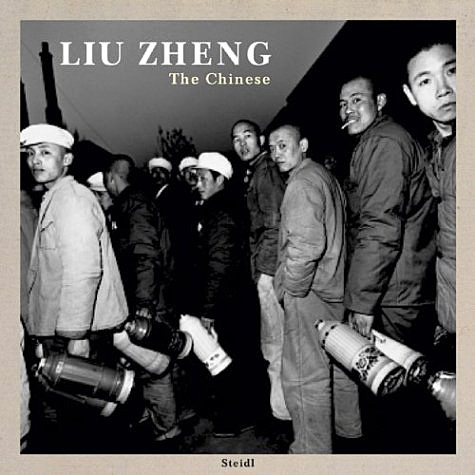 Author: Liu Zheng, Christopher Phillips and Gu Zheng
Publisher: Steidl
Year: 2008 - Pages: 176
In 1994, Chinese artist Liu Zheng conceived of an ambitious photographic project called The Chinese, which occupied him for seven years and carried him throughout China. Inspired by the examples of August Sander and Diane Arbus, he has captured a people and country in a unique time of great flux, providing a startling vision of the deep-rooted historical forces and cultural attitudes that continue to shape China and its people. Liu seeks out moments in which archetypal Chinese characters are encountered in extreme and unexpected situations. His photographs are divided among a number of topics which betray a dark vision, albeit one that is laced with mordant humor. His main subjects to date have included street eccentrics, homeless children, transvestite performers, provincial drug traffickers, coal miners, Buddhist monks, prison inmates, Taoist priests, waxwork figures in historical museums, and the dead and dying. This is the first monograph of his work to appear outside of China and accompanies Between Past and Future: New Photography and Video from China, a major exhibition at the International Center of Photography, New York.