From July 22, 2022 to January 22, 2023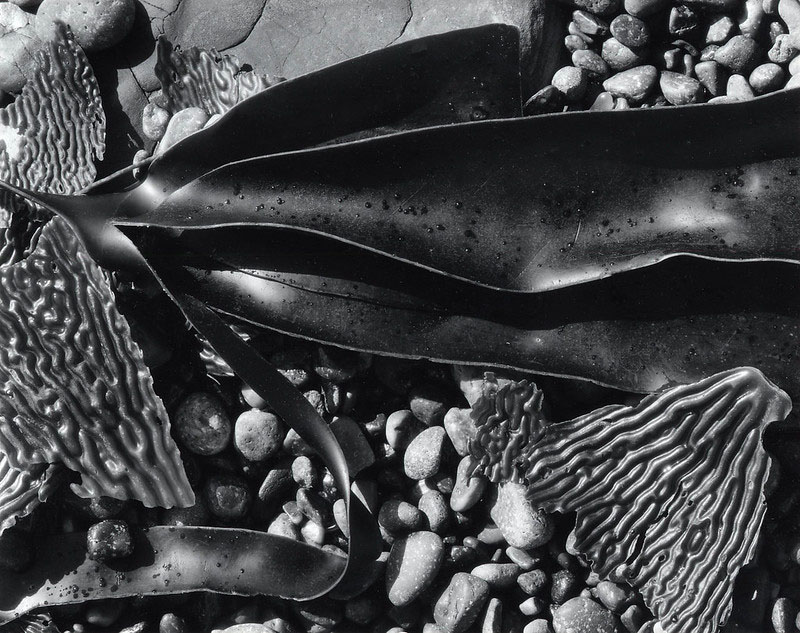 110 South Market Street
San Jose, CA 95113
Recognized for his bold, abstract compositions of Western American landscapes and natural forms, and for his daring printing style, Brett Weston was a leading photographer of the early twentieth century. The second son of acclaimed photographer Edward Weston, Brett Weston devoted his entire life to photography, experimenting with various printing processes and exploring a wide range of themes and contexts to create a unique body of work that transcends comparison to his famous father's images.

Although he acknowledged his father as a huge artistic influence and admired the work of other photographers including Paul Strand, Charles Sheeler, and Henri Cartier-Bresson, Weston was also greatly inspired by artists working in painting and sculpture such as Georgia O'Keefe (whom he once proclaimed as the greatest living American painter), Constantin Brancusi, and Henry Moore. Weston initially used his father's second camera, a 3 ¼ x 4 ¼ inch Graflex, to make his first photographs in 1925. The images from this period reflect an intuitive and sophisticated approach to abstraction that would blossom later in his career when he began making pictures with an 8x10 inch camera.

Brett Weston features fifty-one photographs drawn exclusively from the permanent collection of the San José Museum of Art and span approximately 40 years from the 1930s through the 1970s. The exhibition comprises images of natural landscapes and seascapes near Big Sur and Carmel, California; the Oregon Coast; and White Sands, New Mexico; as well as from three major portfolios: "Baja California," "Abstraction I," and "Abstraction II." Although he traveled extensively and photographed throughout the world, Weston's chosen subjects—twisted branches, tangled kelp, rock formations, cracked mud, and knotted roots—remained enduring motifs in his work.

In 2020, SJMA was gifted fifty photographs by Weston from the Christian Keesee Collection, containing The Brett Weston Archive that represents the most complete body of the artist's work in the world. Many of the photographs donated to SJMA are vintage prints, produced in the same year as the image was taken, and a few were printed later by the artist. On his 80th birthday, Weston burned all but a dozen of his negatives to underscore his belief that only an artist should print their own photographs.